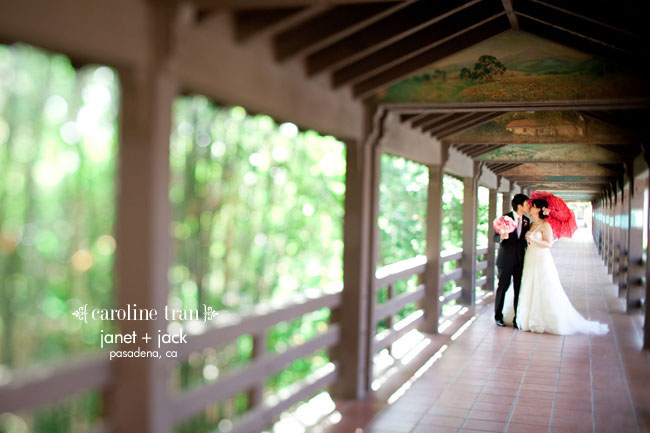 Janet and Jack were both international students here many years ago when they first met.  It was instant chemistry and they were inseparable since, even across the Pacific ocean.  Jack got a job here and Janet went back to Hong Kong.  I still remember when I first met them.  I thought they were so in love then and couldn't imagine a deeper love.  But when they came to pick up their wedding photos a few weeks ago, their love has grown even deeper and they were both literally glowing.  I asked them how's married life going, and Jack responded with the biggest smile ever, "I am SUCH a happy man."  He had that huge grin on his face our entire meeting and it is so touching to see how much he adores his wife.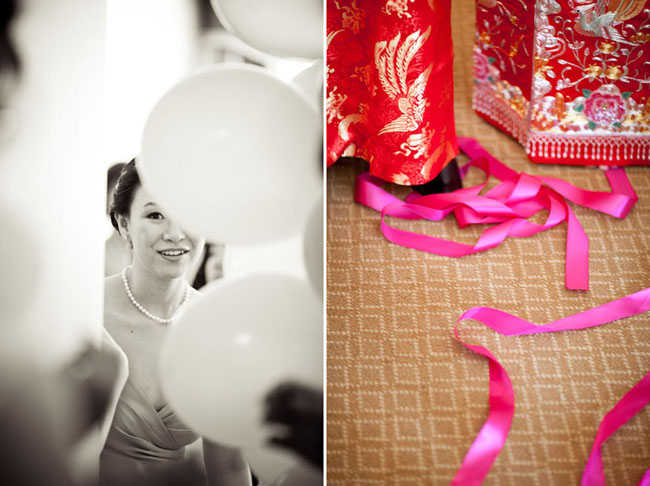 Janet and Jack's family and friends mostly flew in from all over Asia to celebrate with them.  It started with a traditional Chinese tea ceremony.  Basically, the groom has to make his way past all the bridesmaids to get to the bride.  The BM planned lots of obstacles and games.  Balloons filled the doorway from floor to ceiling and Jack had to pop his way past them all.  Then he had to kiss a photo of Janet… that was on the ceiling.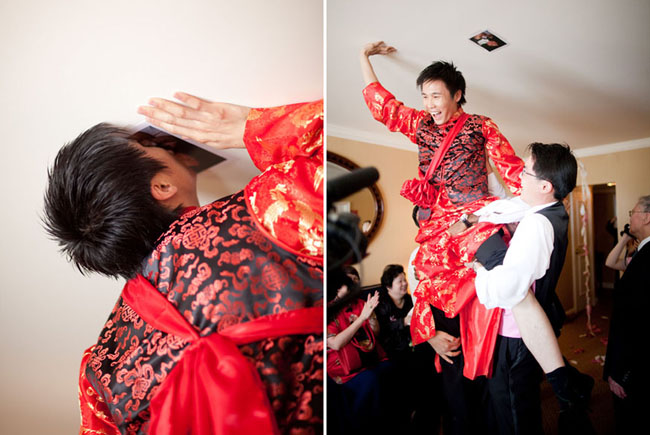 Next, there were a bunch of ribbon coming from her room.  All of them were tied to an object, but only one was tied to Janet.  Whatever item he pulled out, he had to kiss.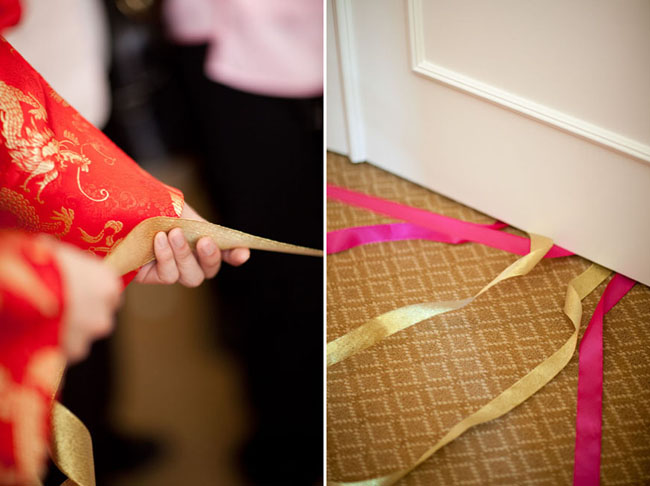 When he finally got her out, the last game was to find her shoes!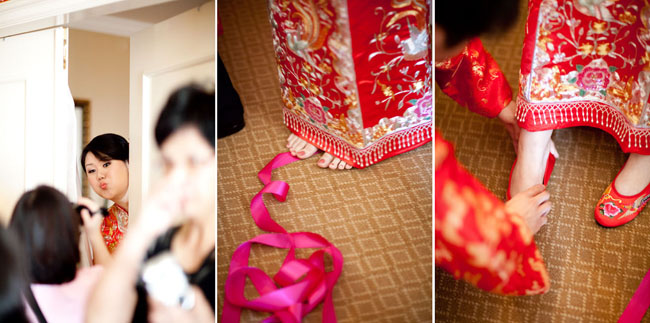 Then he had to read a "contract" that the bridesmaid wrote for him to sign.  It was all in Chinese, so I only understood bits and pieces.  There was something about farting.  😛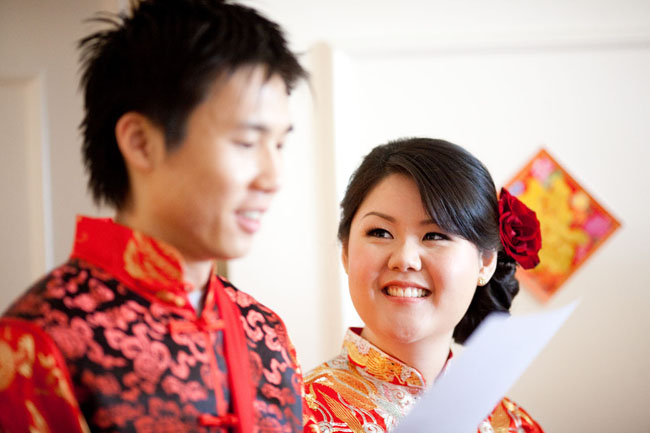 Janet then changed into her beautiful Vera Wang dress for her other ceremony.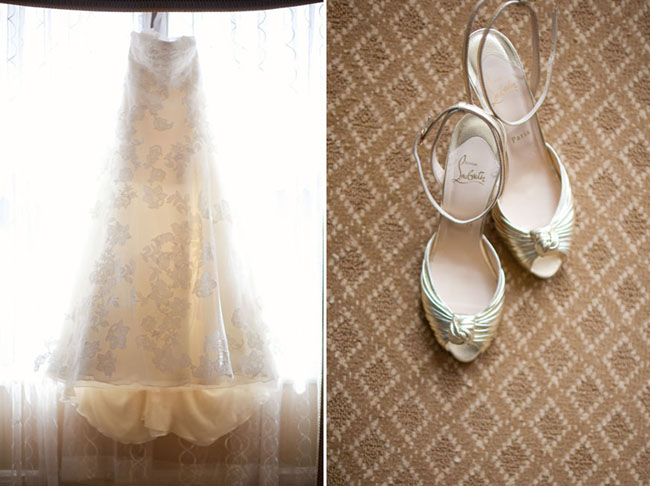 The lace on her dress was so beautiful!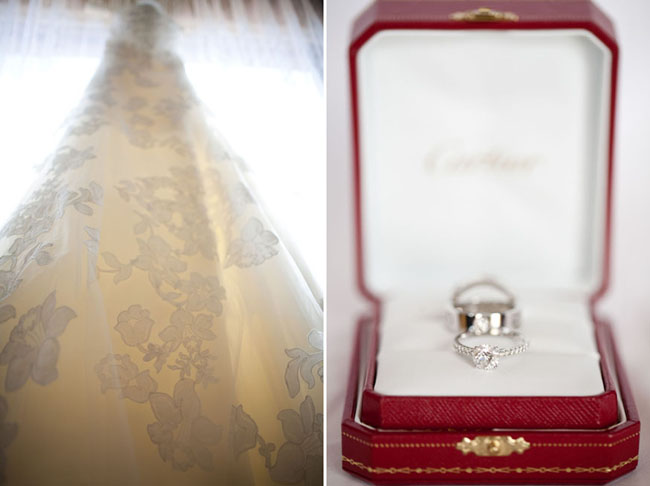 I also love their Cartier rings and her Louboutin heels.  My mom got me a Cartier watch 10 years ago, so Cartier reminds me of her and is sentimental to me.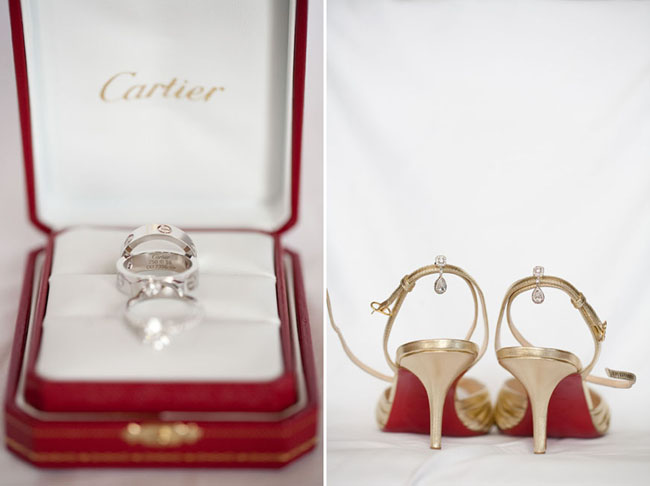 Their beautiful invites were done by Papeterie.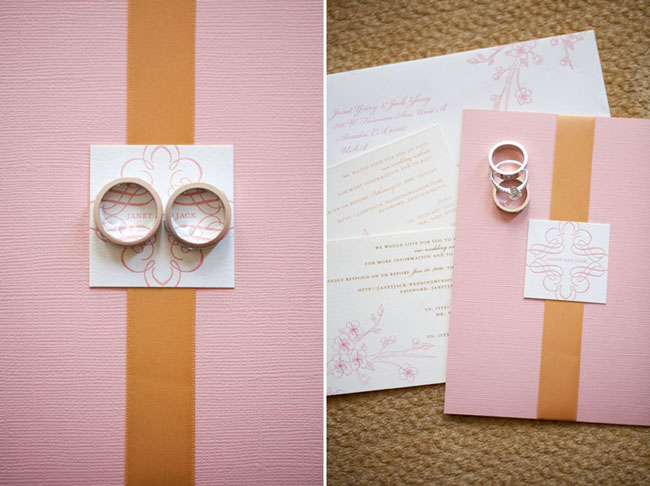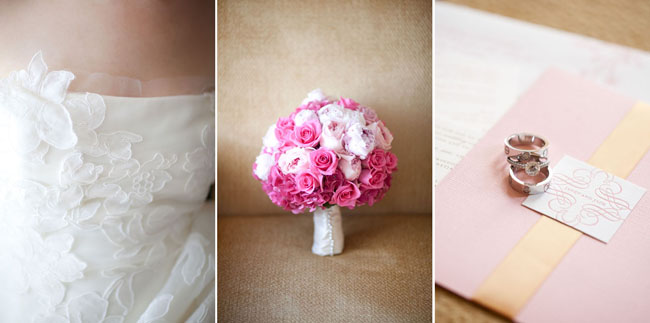 And then Jack sees Janet for the first time in her wedding dress!  They are too cute!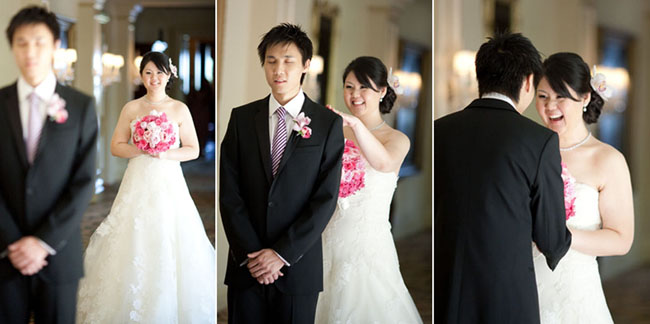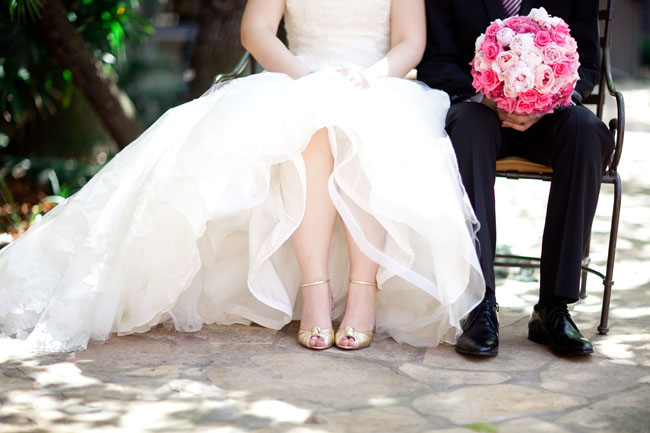 Their gorgeous flowers were done by Ixora Floral Studio.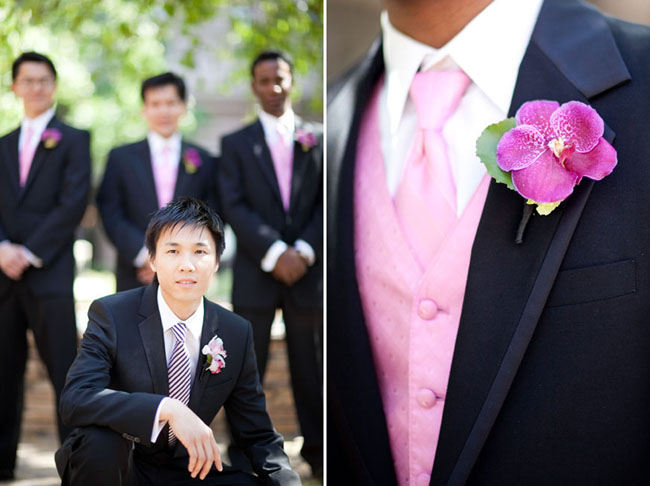 The beautiful girl's makeup was done by Elaine Chou.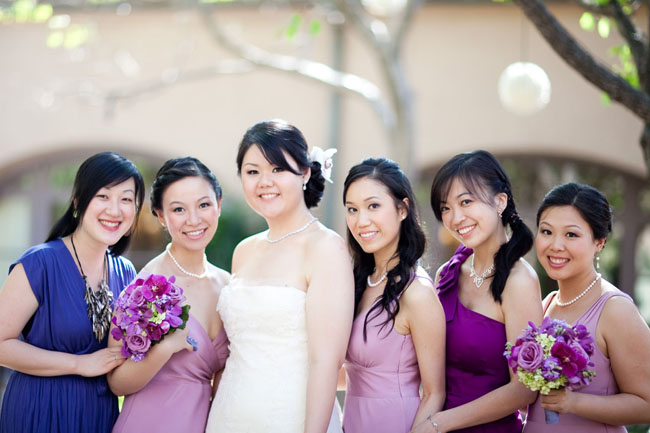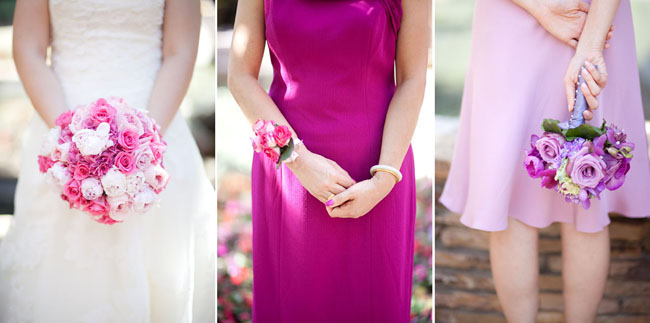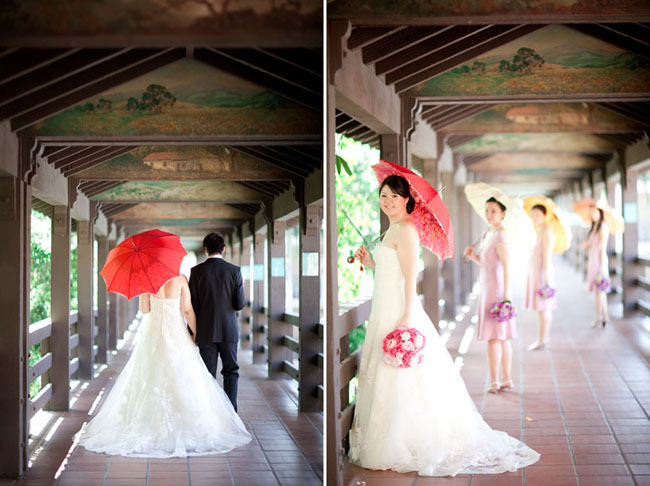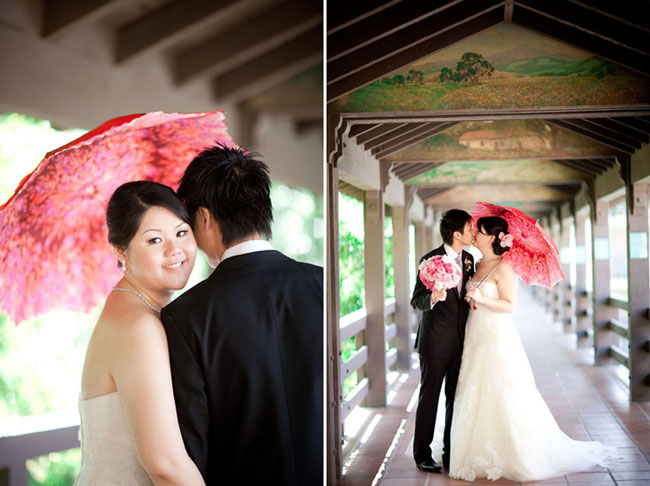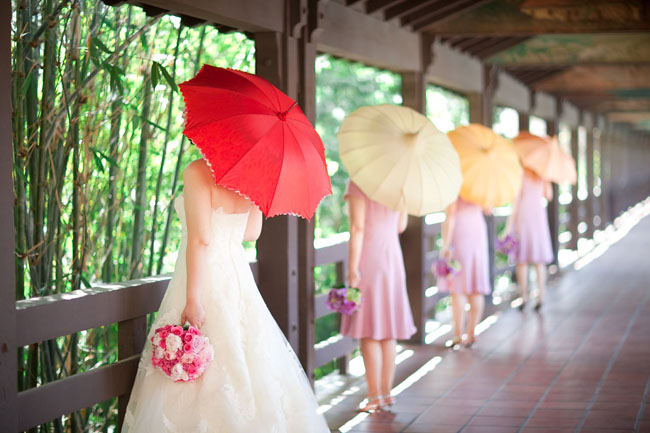 It works out so well when we get to do all our portraits before the ceremony.  The grounds are still empty.  No distractions.  And when guests finally arrive, you can focus all your attention on them instead of squeezing in a photo shoot!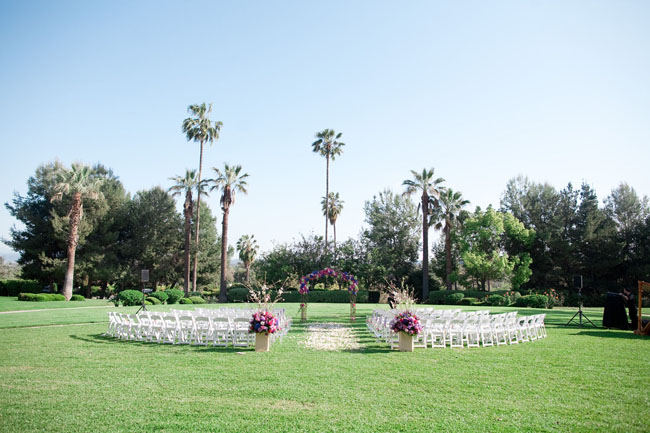 Wedding planned by the wonderful Ruth of Behind the Scene.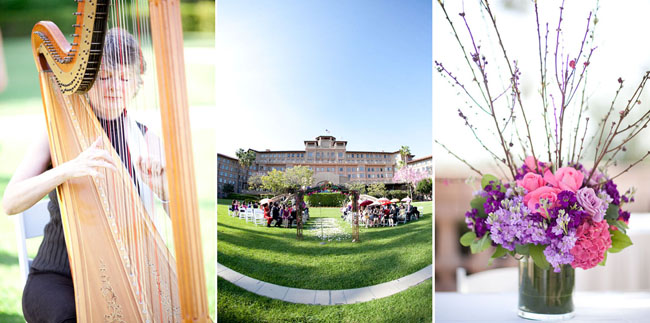 The ceremony took place in the Horseshoe Garden.  The view looking forward and back were both amazing.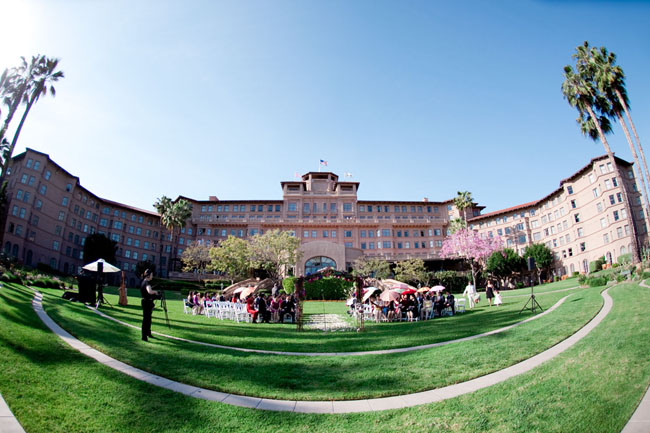 Love the anticipation that fills Jack as he watches his wife-to-be walk down the aisle.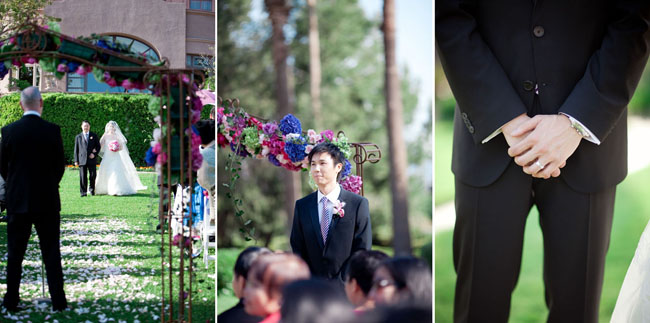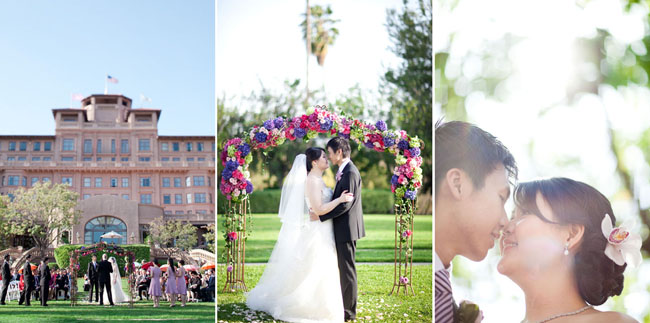 I snuck them out for a few more photos during cocktail hour.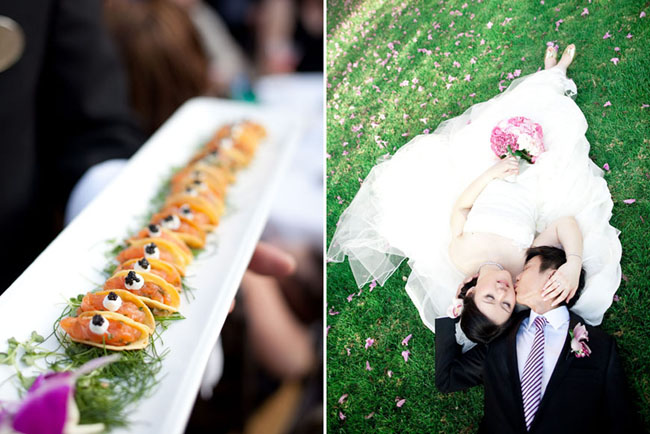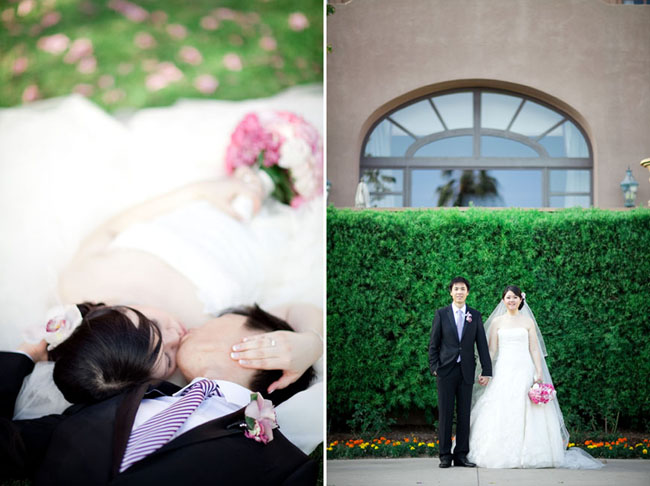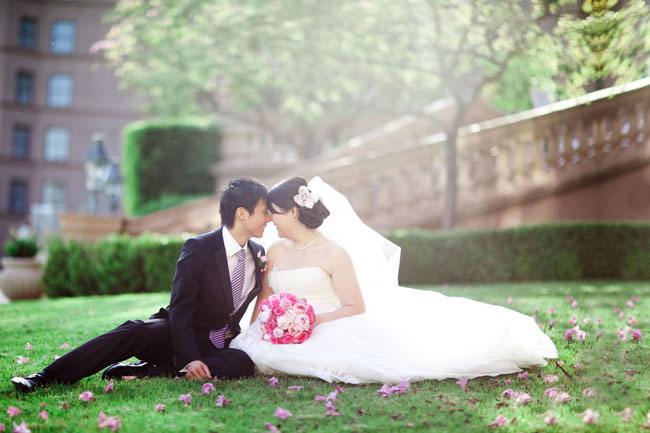 And if you have a long veil, I will want to go under it.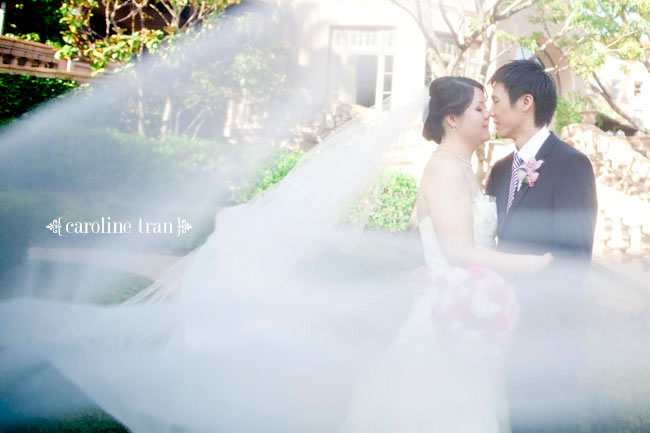 Then a sneak peak of the reception in the Georgian ballroom.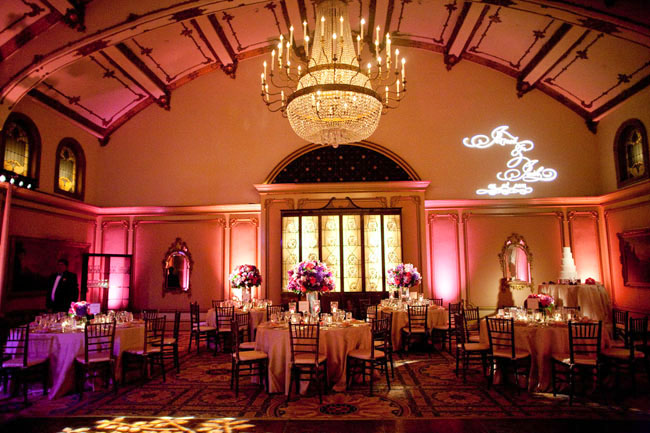 Gorgeous ceilings…  Beautiful patterns on the dance floor…  Colorful centerpieces…  Eye candy at every level!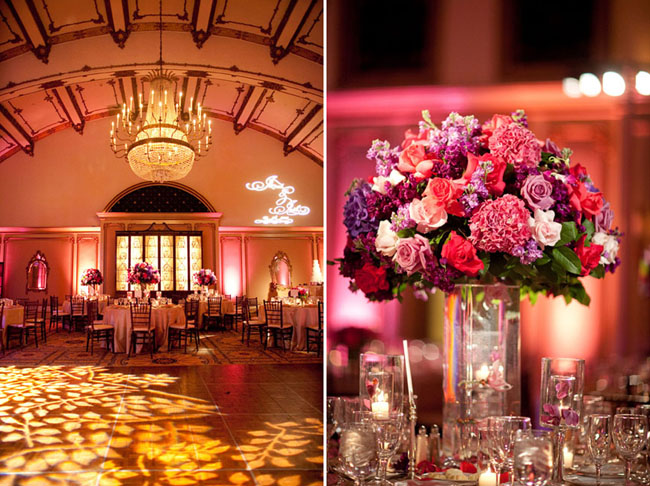 And who doesn't love chocolate???  Especially Godiva!  Yummy favors!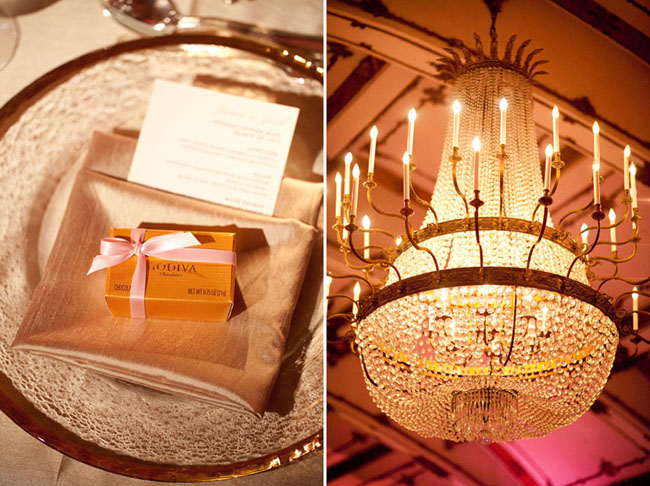 Sweethearts table: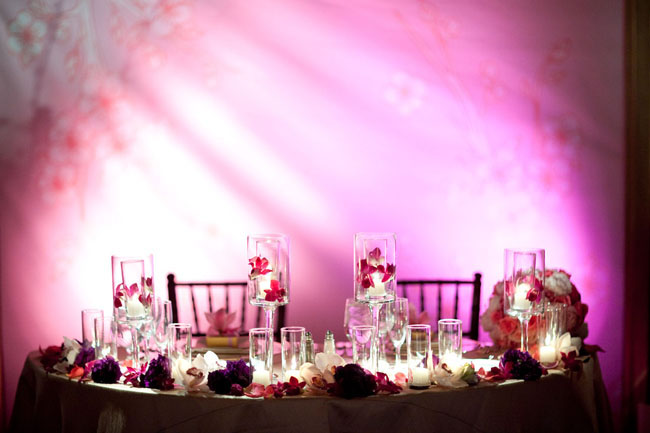 And I LOVE their cake!  Love all the tiers and I love all the delicate details!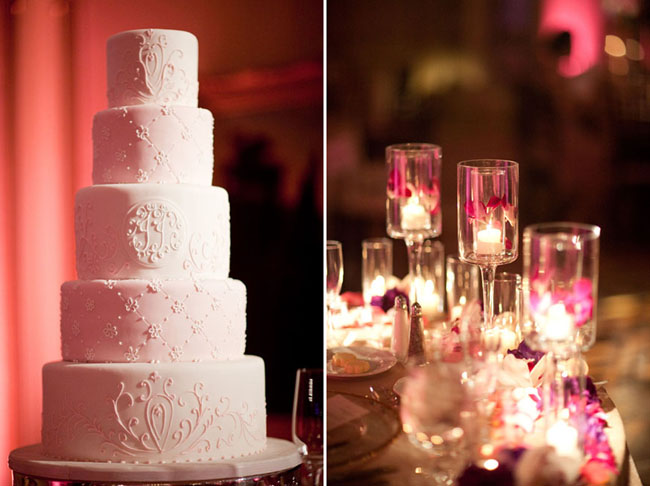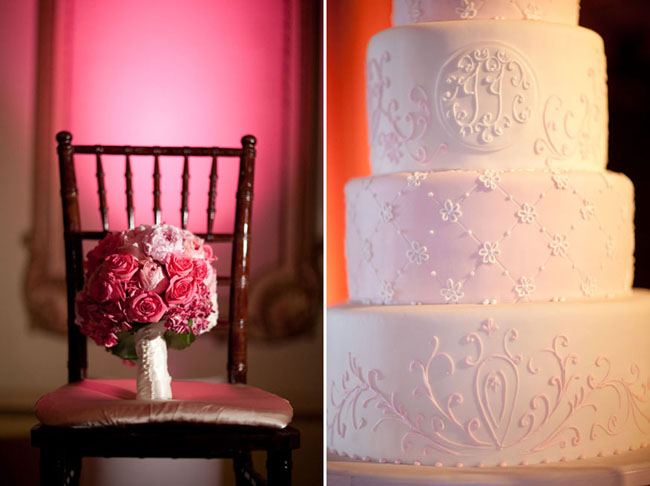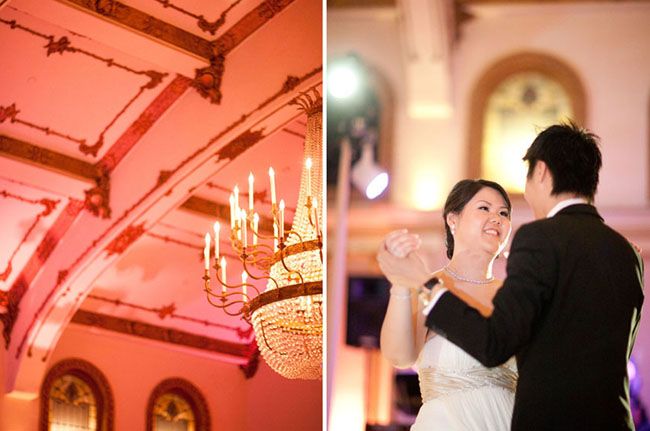 After their sweet first dance, Elaine gave Janet a totally new look!  And Jack just gave Janet the sweetest thank you ever!  I was literally crying behind my camera, and so was many of the guests.  So touching.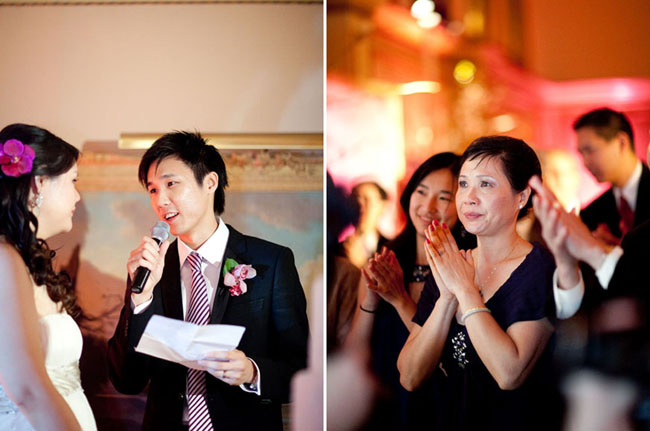 Congrats Jack & Janet on entering this wonderful new chapter in your lives!  I wish you both all the best.  You two are the sweetest.  I know your love will grow even deeper as time goes on and I can't wait to see what that looks like because I can't even imagine a love that's deeper than yours.