It is tradition for a Chinese bride to wear a red dress (called a qipao) and to cover her face with a red veil on her wedding day. In Chinese culture, red symbolizes good fortune, happiness, and love.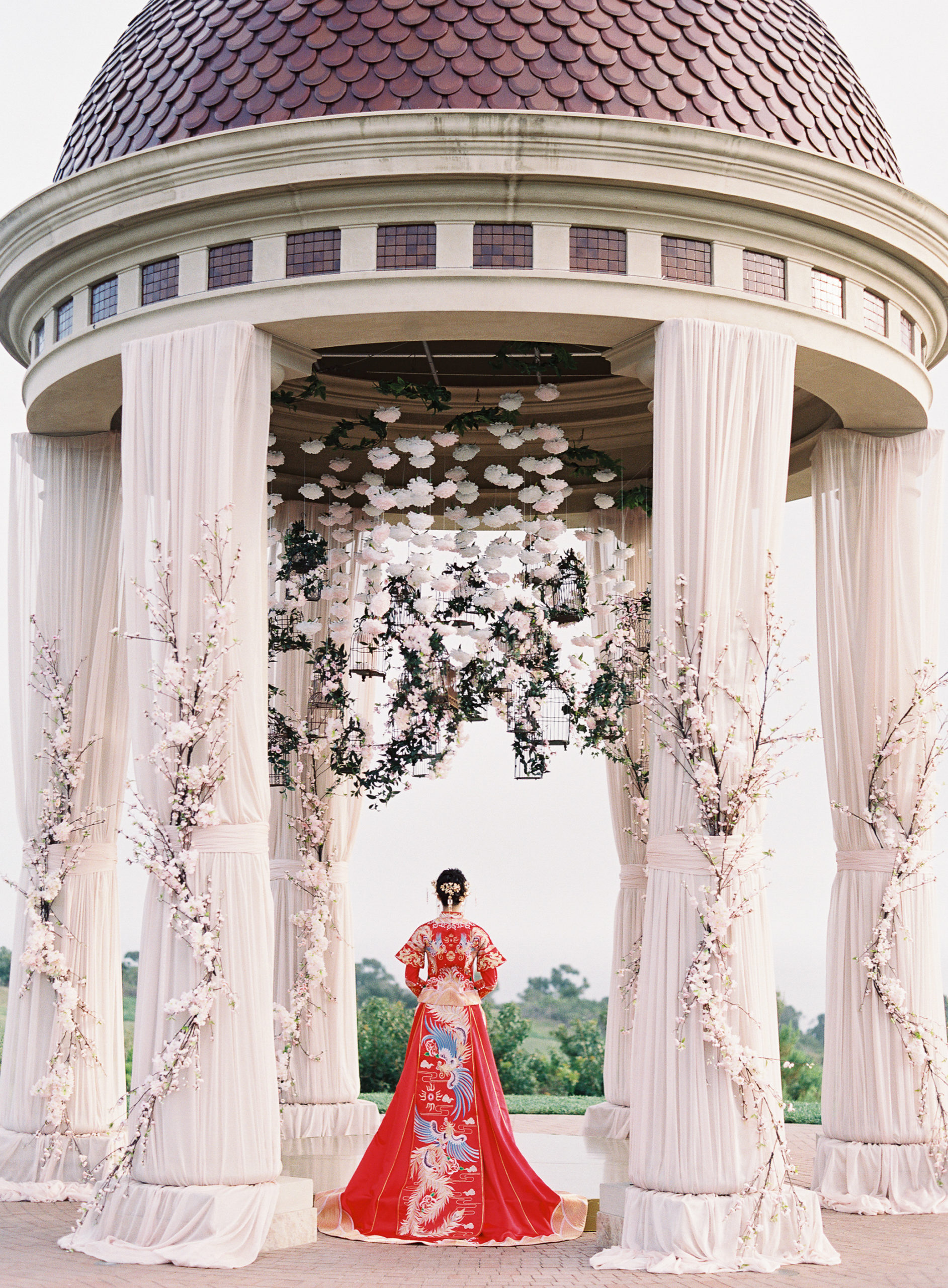 The actual Chinese wedding ceremonies are intimate and quiet, but the wedding banquet (in Western culture, the reception) is filled with hours of eating, multiple gowns worn by the bride, and celebration. Typically, white is associated with funerals and thus was avoided on a wedding day, but the influence of Western culture has spread into wedding culture; Chinese brides now also wear white wedding gowns.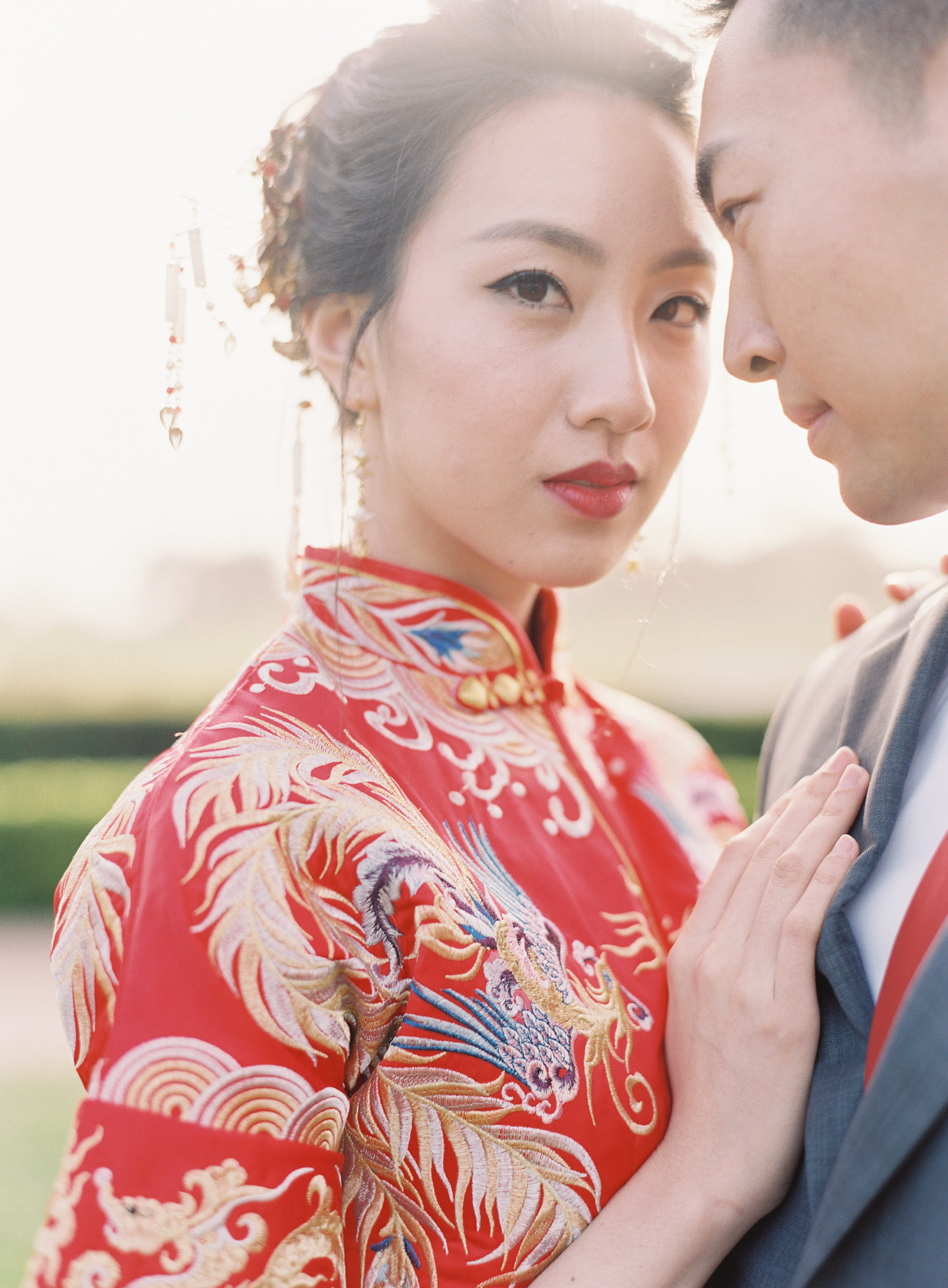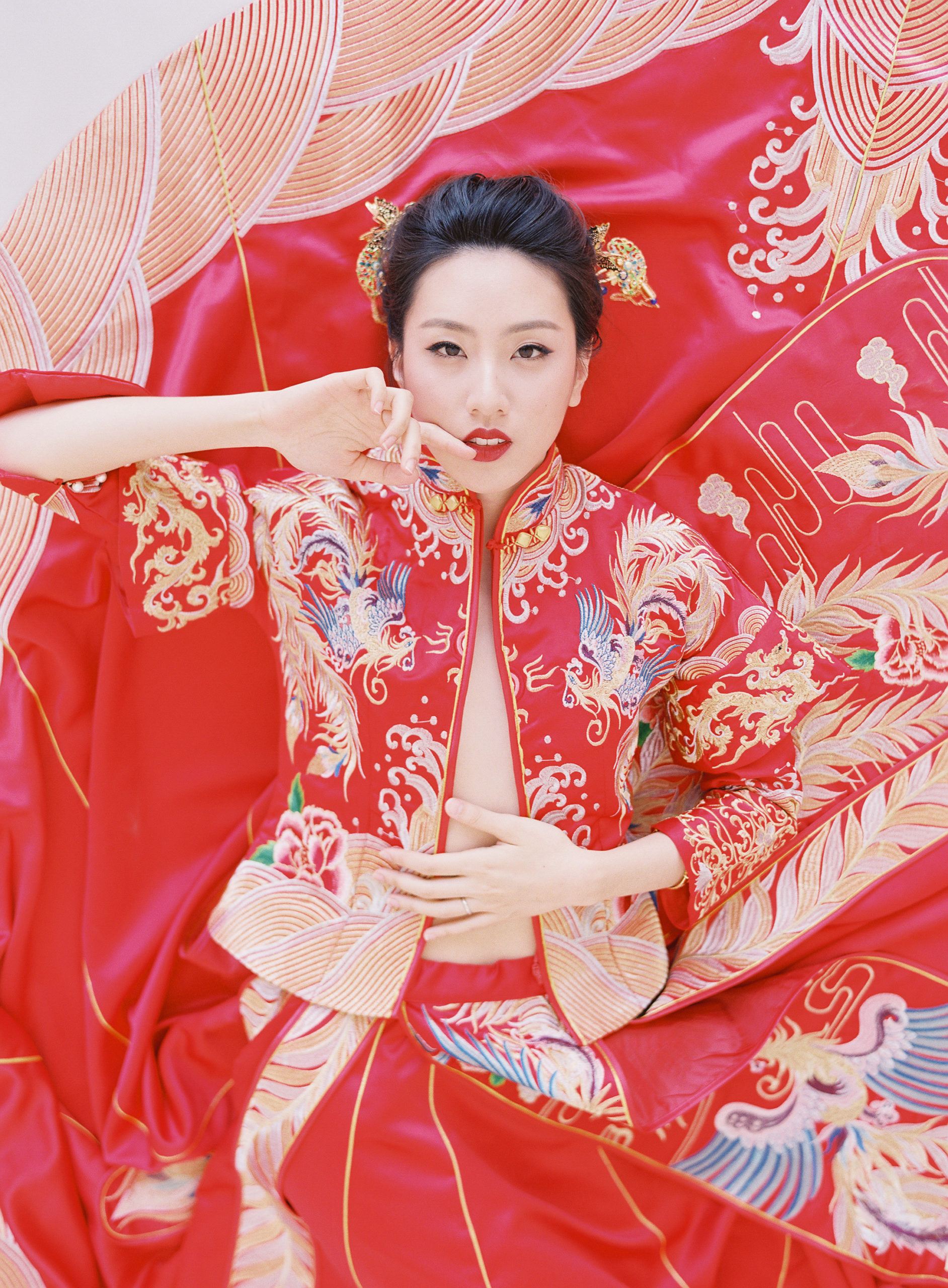 Since most marriages were arranged, the bride and groom would first meet on the wedding day when he was picking her up! When he arrives, he is expected to perform tasks or stunts and come prepared with red envelopes for the bride's friends (bridesmaids) before they "surrender" their friend to him. Afterwards, the couple returns to the groom's house and crosses the threshold. Family traditions range from entering the house by stepping over a saddle to stepping over a lit stove so the fire would cast out evil.
Banquet guests arrive with red envelopes filled with money, which gets recorded in a book so the newlyweds know how much each guest gave. This tradition is so that when the newlyweds are later invited to their guests' weddings, they will gift a higher sum of money than they were given. Throughout the wedding celebration, the bride is expected to wear several dresses. Most will wear the traditional qipao, but will also wear a Western styled white gown and a couple others.
After the traditionally small, immediate family Chinese wedding ceremony comes the tea ceremony. The family is served from oldest to youngest starting on the groom's side and each family member taking a sip of tea before offering the couple red envelopes with money or jewelry. The banquet, similar to Western receptions, could span a couple of days, as it was common for both sets of parents to host separate wedding feasts. These affairs were extravagant and filled with many courses of symbolic food. For example, a whole fish would be served as a wish for abundance, since the Chinese word for fish (yu) sounded similar to the Chinese word for plenty. Even in modern Chinese weddings, the couple may choose a Western-styled ceremony, but maintain a traditional banquet out of respect for their families.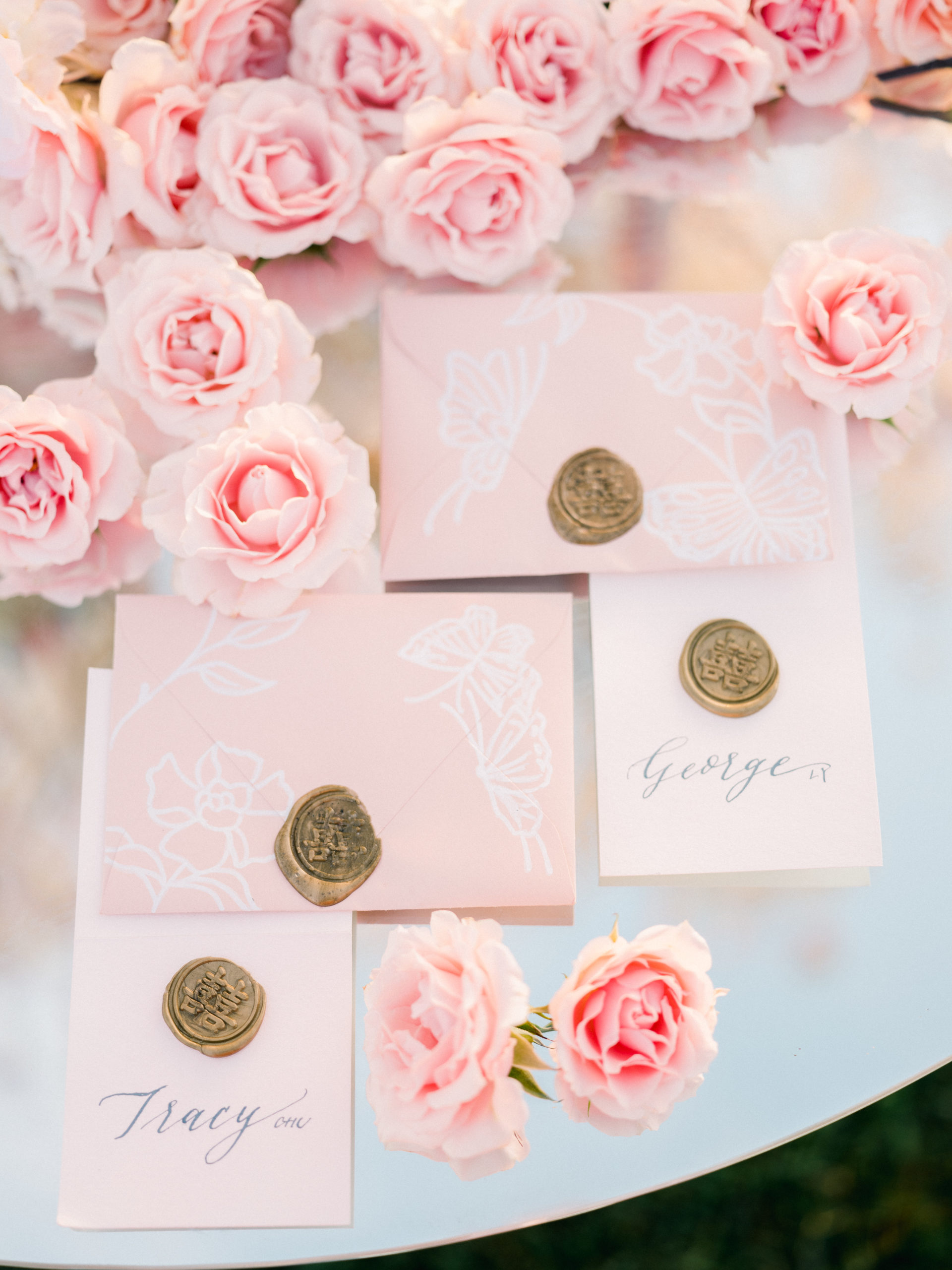 The day after the banquet, the bride is formally introduced and accepted into the groom's family and friends. Two days later, she will visit her parent's home as a guest, after being fully accepted among her new husband's relatives with gifts.
Traditionally, there are no photos of the wedding ceremony, but that is quickly changing. Modern Chinese couples often prepare their wedding album before their wedding, having their engagement shoots around popular landmarks and a wedding photographer on the big day.