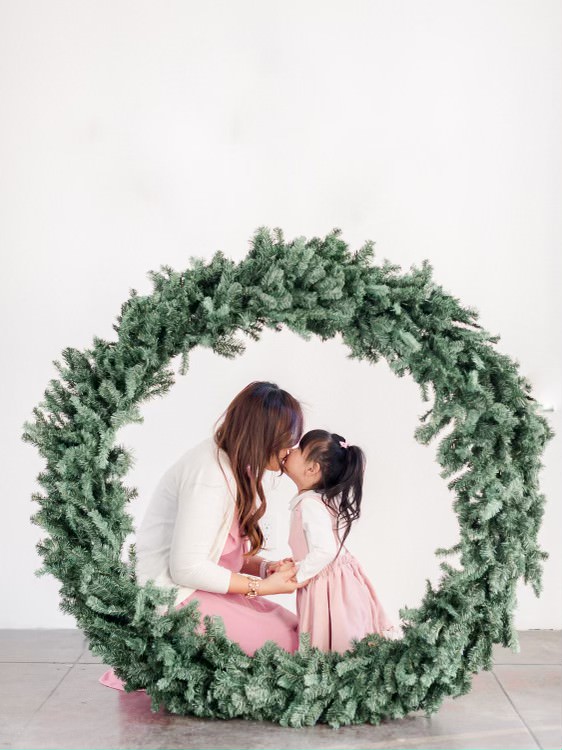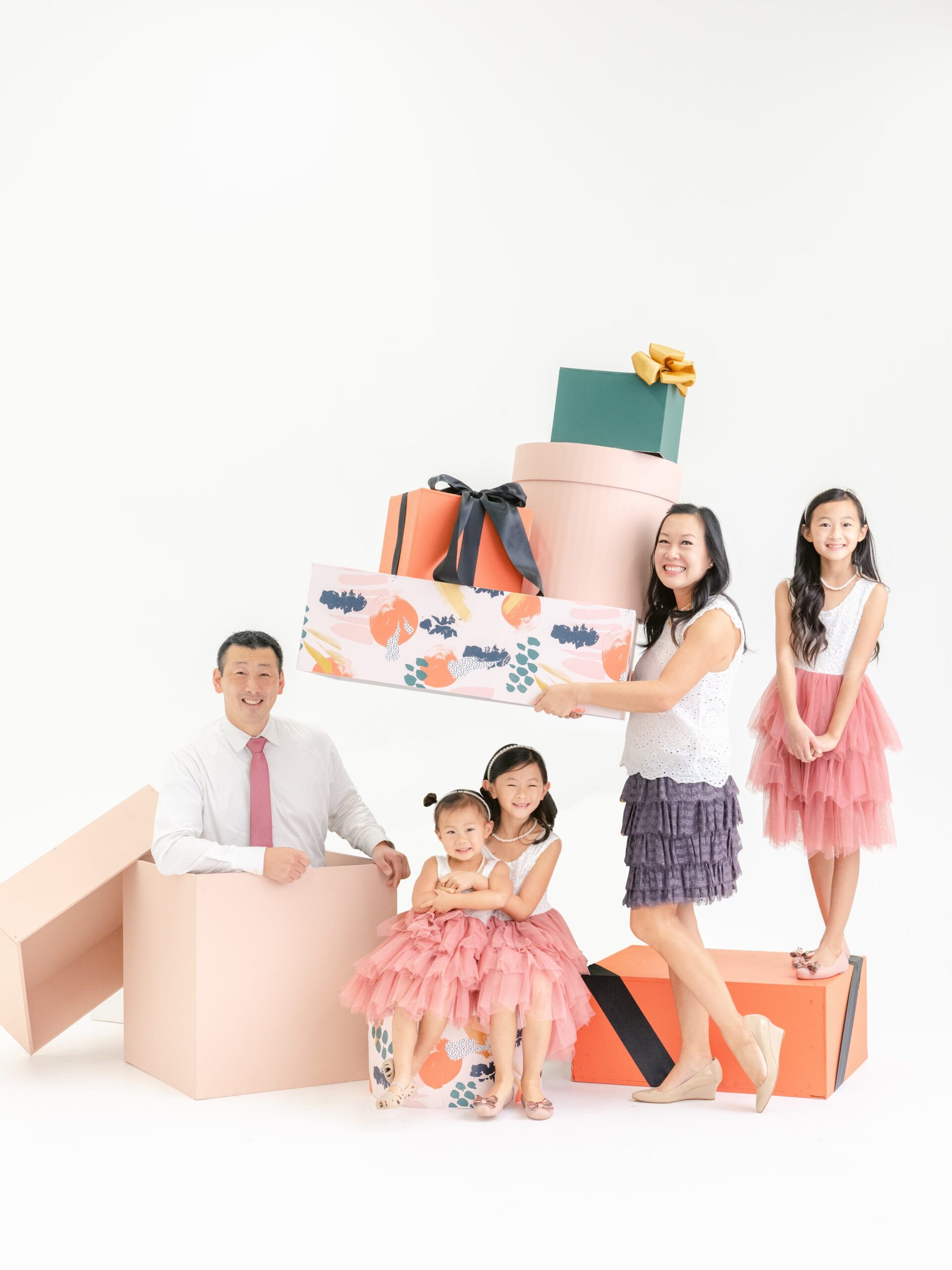 We simplified our 2021 sets for easy and quick sessions, conveniently in Caroline's driveway!
Choose one or both sets!
Custom designed and hand built.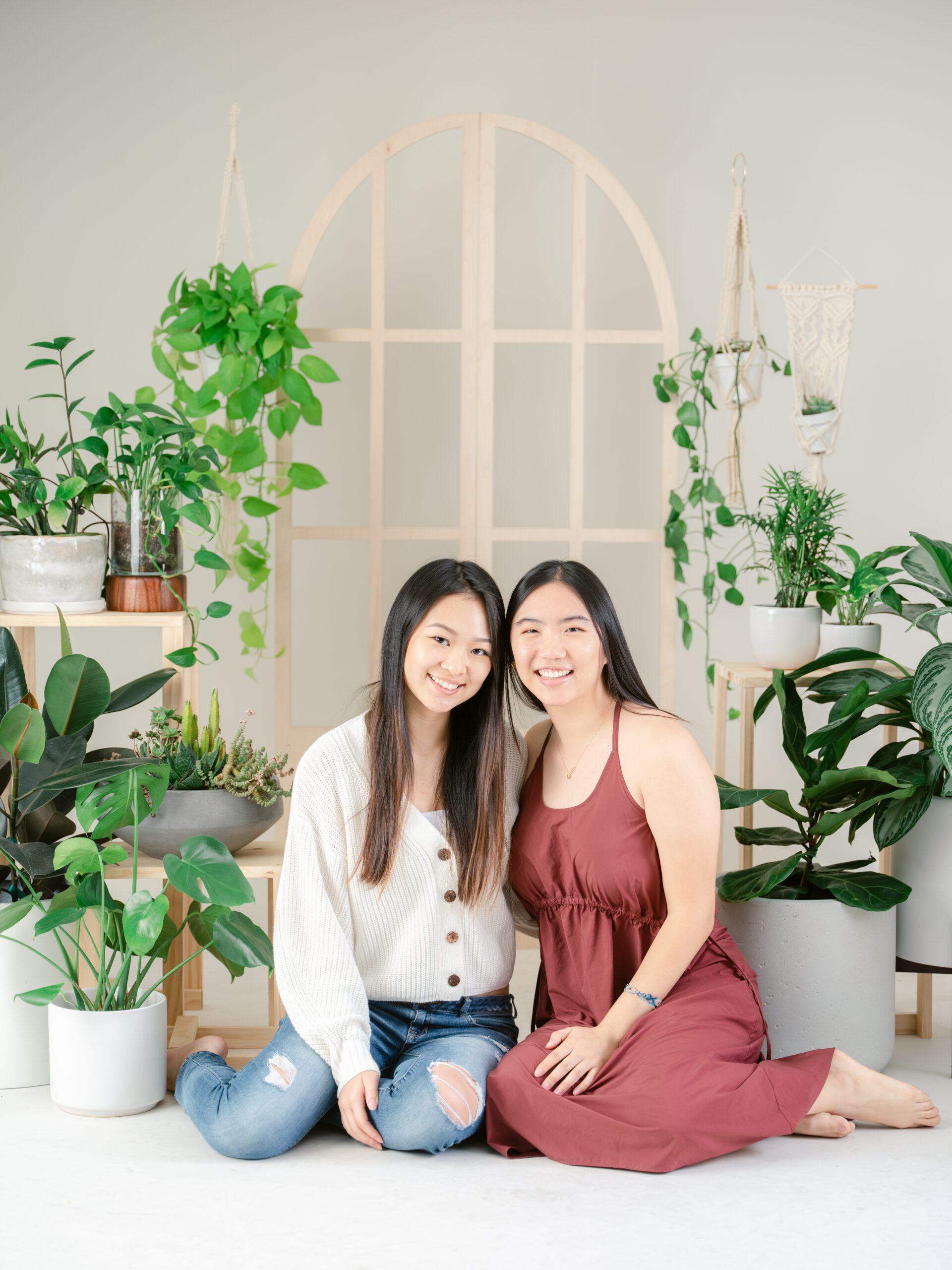 ENCORE with SELINA AND LIANNE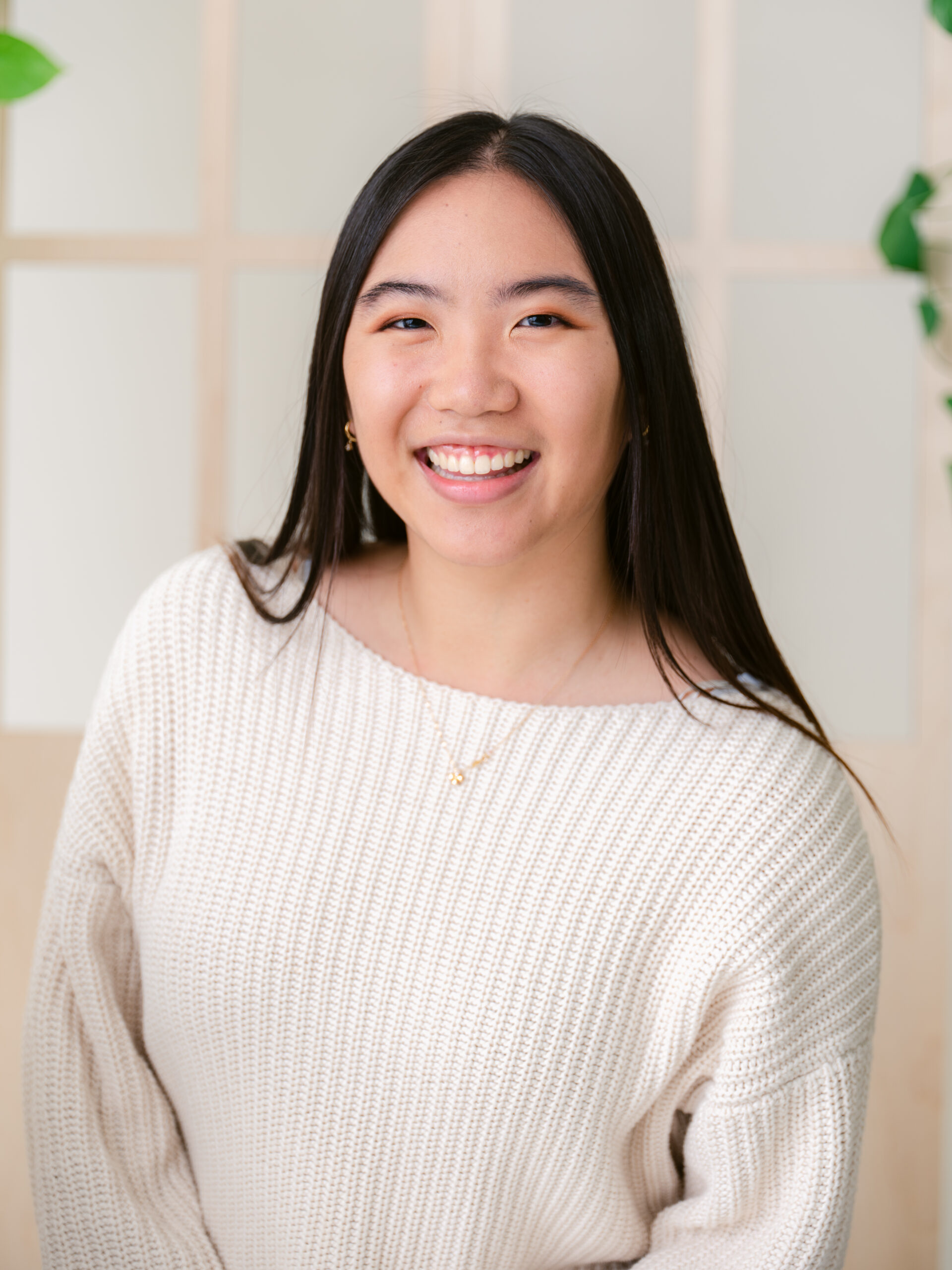 Encore sessions are shot by Selina, our team's lead photographer, who has been working closely with Caroline to produce each shoot.
Selina also photographs Caroline and her family.
Your photos will be processed by the Caroline Tran team with the same consistency, and held to the same high standard.
Lianne is our administrative assistant, who will be greeting you and making sure your family looks great for the camera.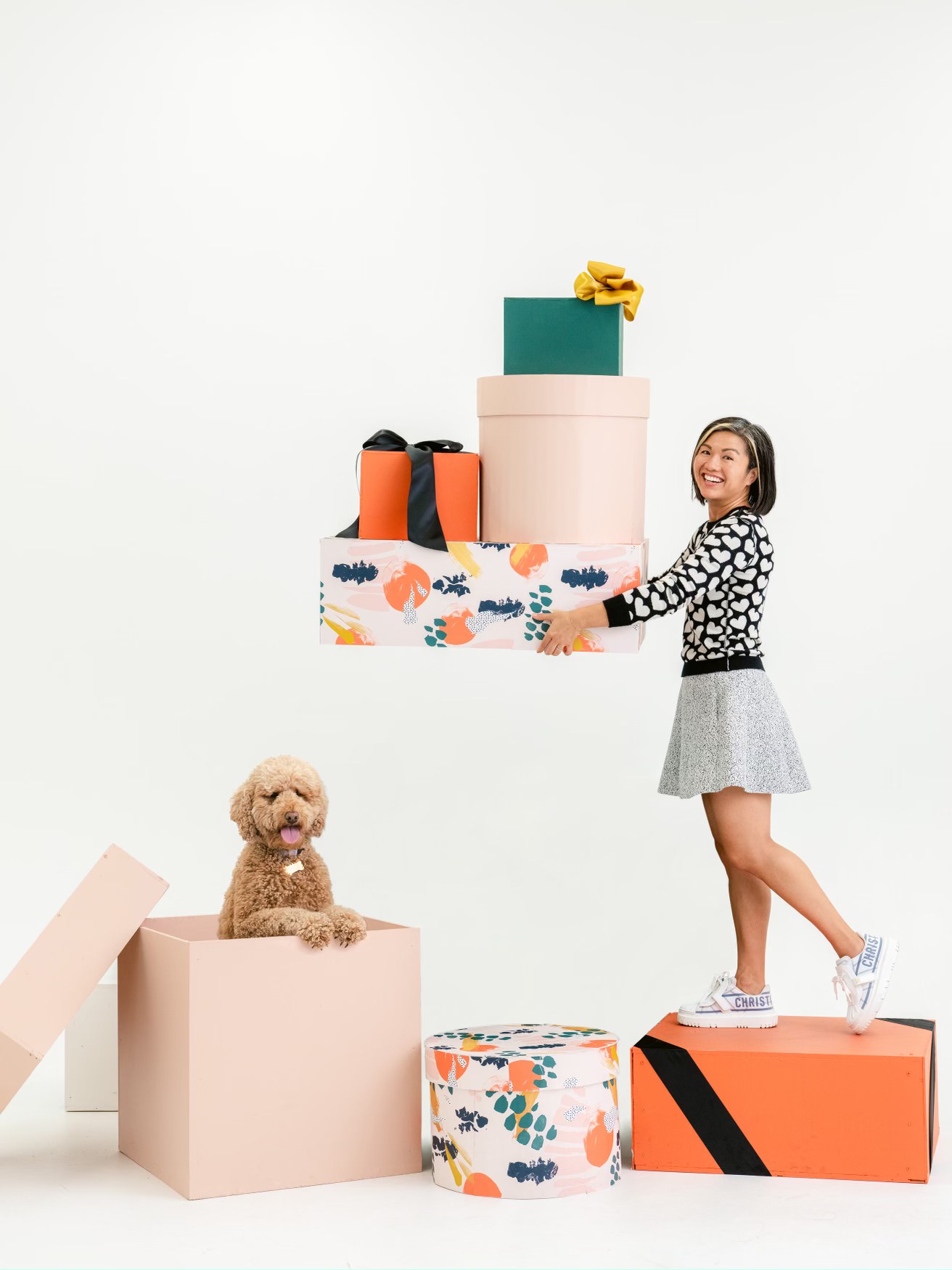 Fun and colorful for all! This set features whimsical oversized presents you can sit on, hide in, and hold.
Included are the pieces you see in this photo.
Outfit Suggestions:
With so many colors to choose from, you'll look great in either neutral or fun colors. From playful holiday sweaters to flowy dresses, this set will complement a wide variety of looks.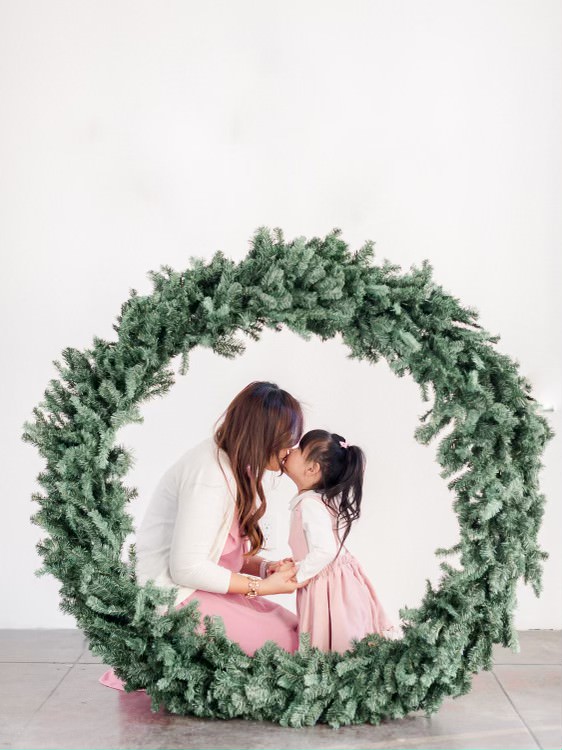 Cozy up in this timeless scene, which features a 4 ft wreath. Pose in front for a classic look, or make it whimsical by going behind.
Outfit Suggestions:
This neutral set would look great dressed up or down, from cozy textured sweaters, coats, and scarves to formal clothes like suits or gowns. Keep it neutral with beiges and tans, or add a pop of color with mustard, rust, berry, and jewel tones.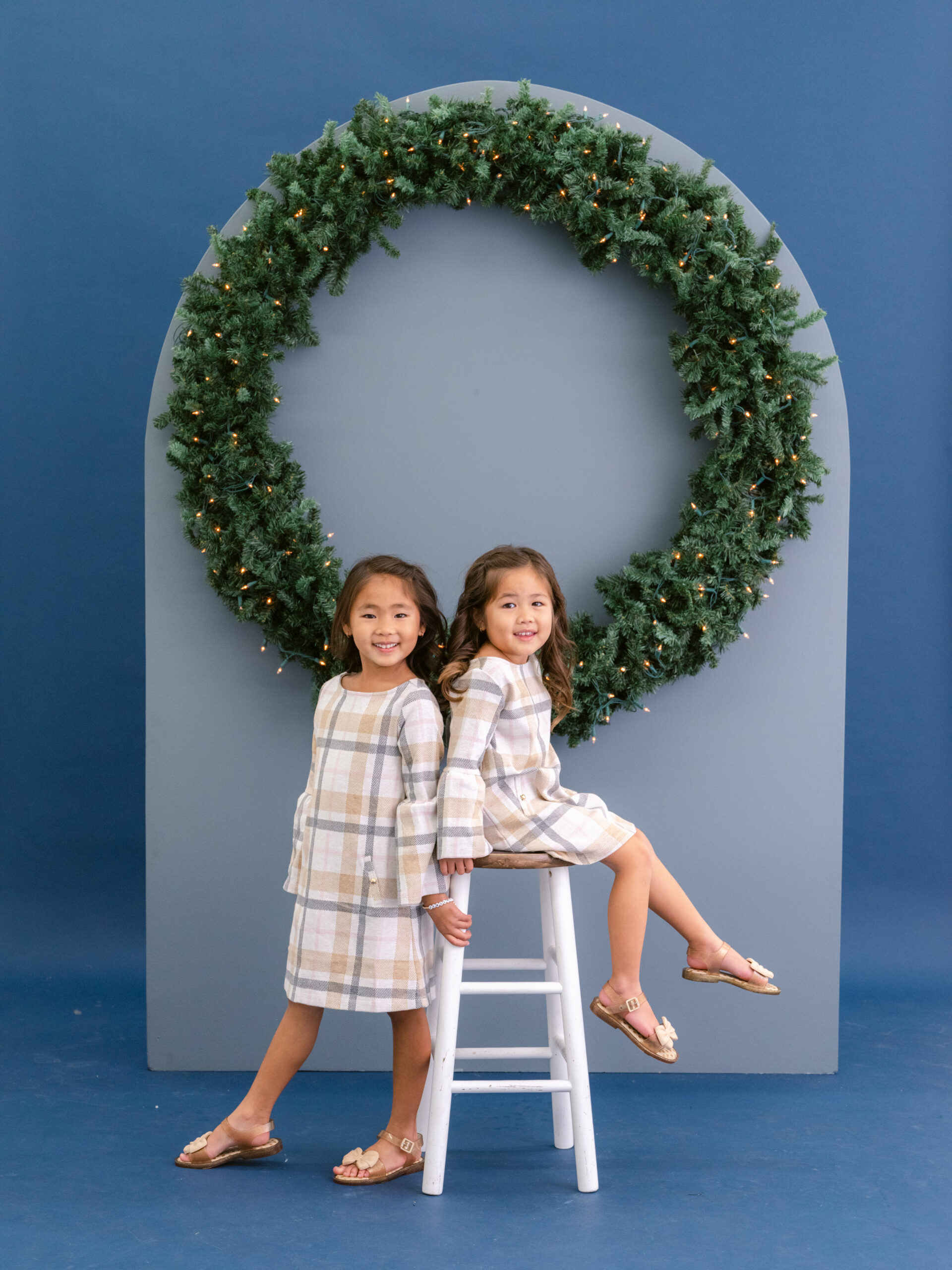 One set:
•15 minute session for up to 5 people
• 7 web-sized photos
TWO SETS:
• 30 minute session for up to 5 people
• 14 web-sized photos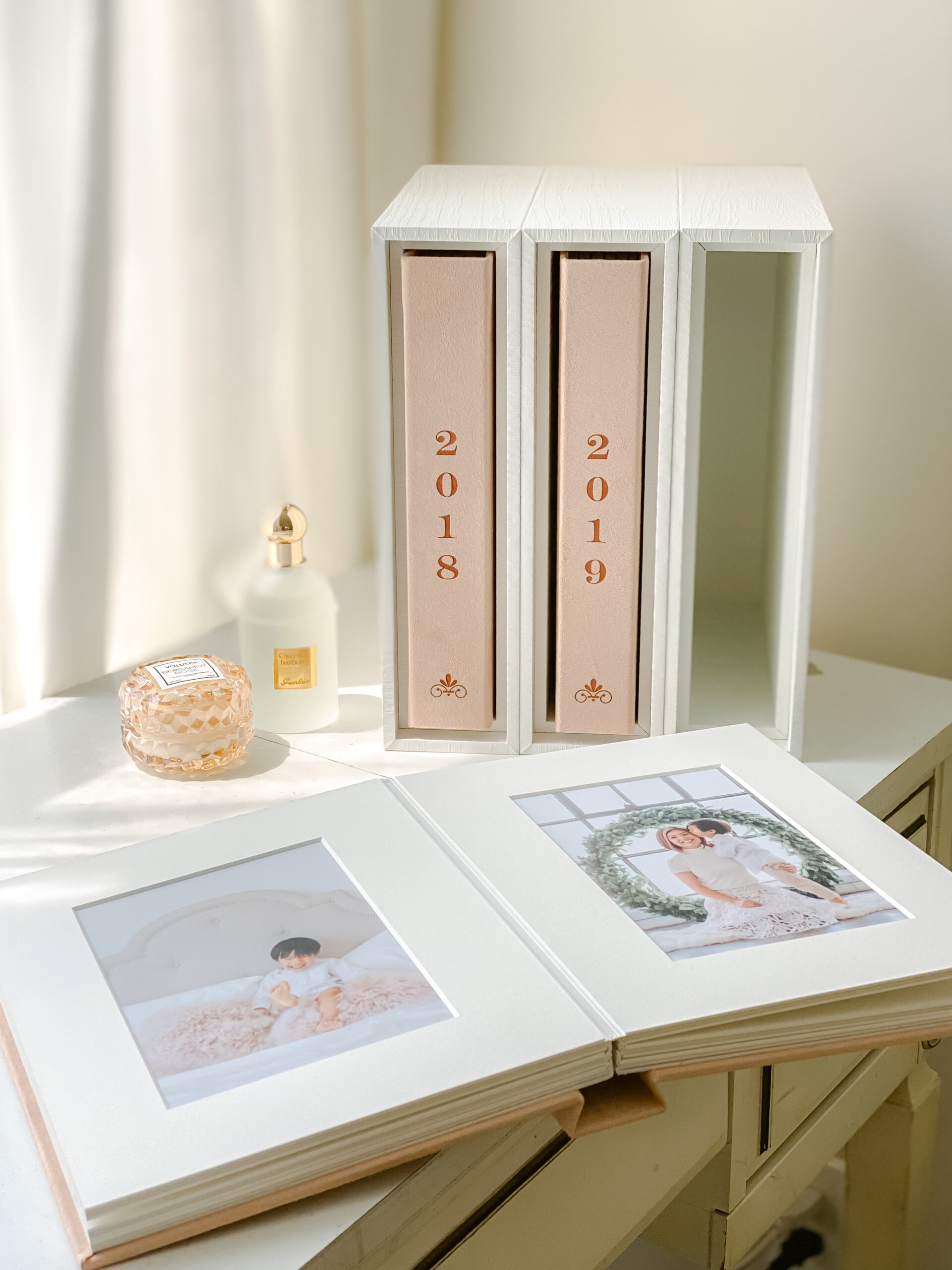 These heirloom albums are a great way to remember each year, and the magnetic sleeves make it easy to build on the memories for years to come.

Includes a 6-page powder pink suede album with magnetic sleeve and laser engraving, with the option to add additional pages.