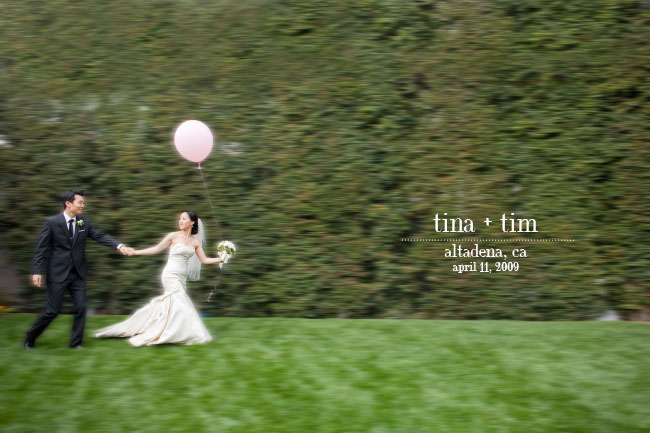 You may remember Tina + Tim from their engagement photos a few months ago.   They got married last month and had a beautiful wedding!  As I interviewed them in preperation for their engagement photos, I learned that they like muted colors and subtlety.  When she told me their wedding colors (ivory, black, and green), I wasn't sure of what to expect.  When I showed up, I was floored.  Everything matched perfectly.  It was so them.  Subtle, elegant, and a touch of whimsy.  And on top of it all, they planned this LA wedding from SF!
I love their use of succulents!  The simplicity and organic nature of them suits Tim & Tina so well.
Congrats to Tina & Tim on a beautiful wedding!  I wish you two all the best with this new chapter in your life.  I am so blessed to have been able to be a part of this moment and the times leading up to your big day.  I look forward to documenting more of your milestones together and wish you lots of happiness together!
This beautiful day was made possible by: