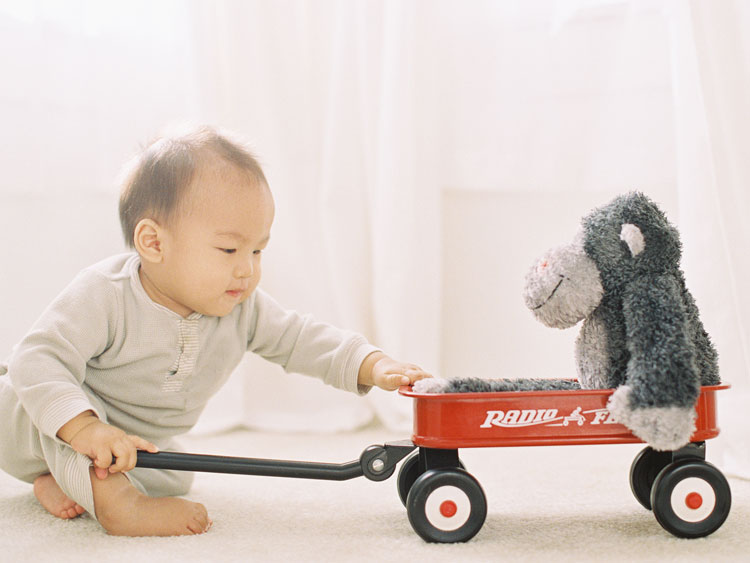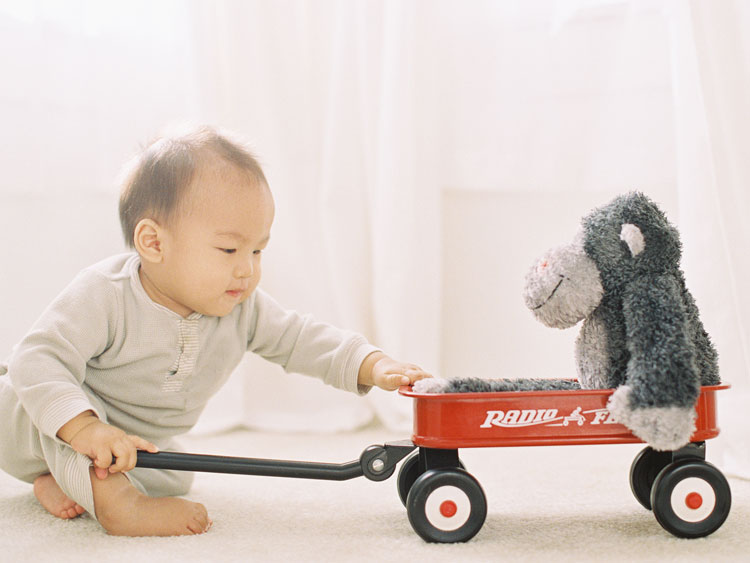 Cameron and his best friend (lovey), gorilla
Tonight, 15 minutes after putting him down for bed, he started crying uncontrollably.  We didn't know why.  We tried to wait it out, be we knew something was wrong based on his cry.  We went in to soothe him, and as I was about to put him back down, I realized that his gorilla was on the floor.  He must have accidentally threw it outside of his crib while wrestling it to sleep.  I hope he grows up to be as loyal as he is to his gorilla.
For those who follow me on Facebook and/or Twitter, you've already heard all about Cameron's first birthday party this past weekend.  It was so much fun!  I can't wait to share photos with you all.  I'm slowly catching up with life and have a long list of things I want to do before flying out to Thailand, so stay tuned!