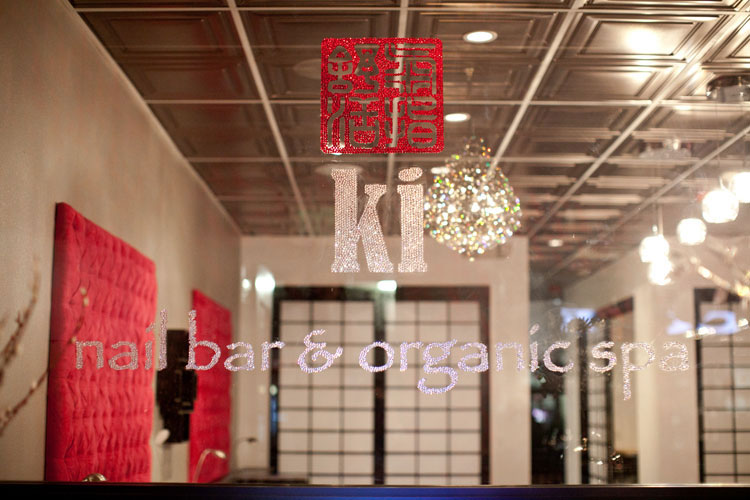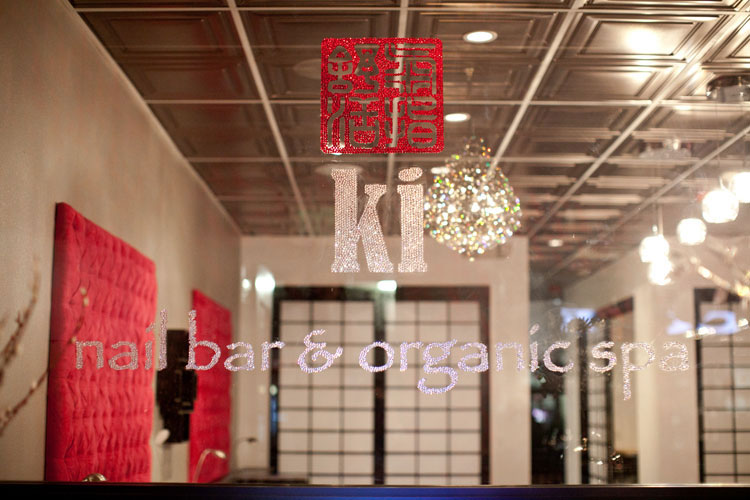 A few years ago, I had the honor of photographing Chi nail bar when it first opened.  Since it's opening, it has become a hot spot for celebrities and has been featured in a lot of different magazines.  It's so great to see how much they have grown.  With all it's success in Beverly Hills, they recently expanded into Little Tokyo.  If you're in LA, check out Ki nail bar!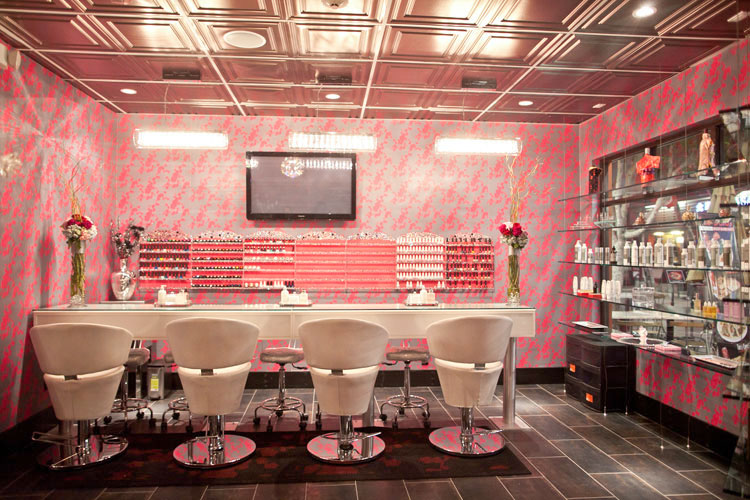 Everything was designed by the owner, Fawn, herself!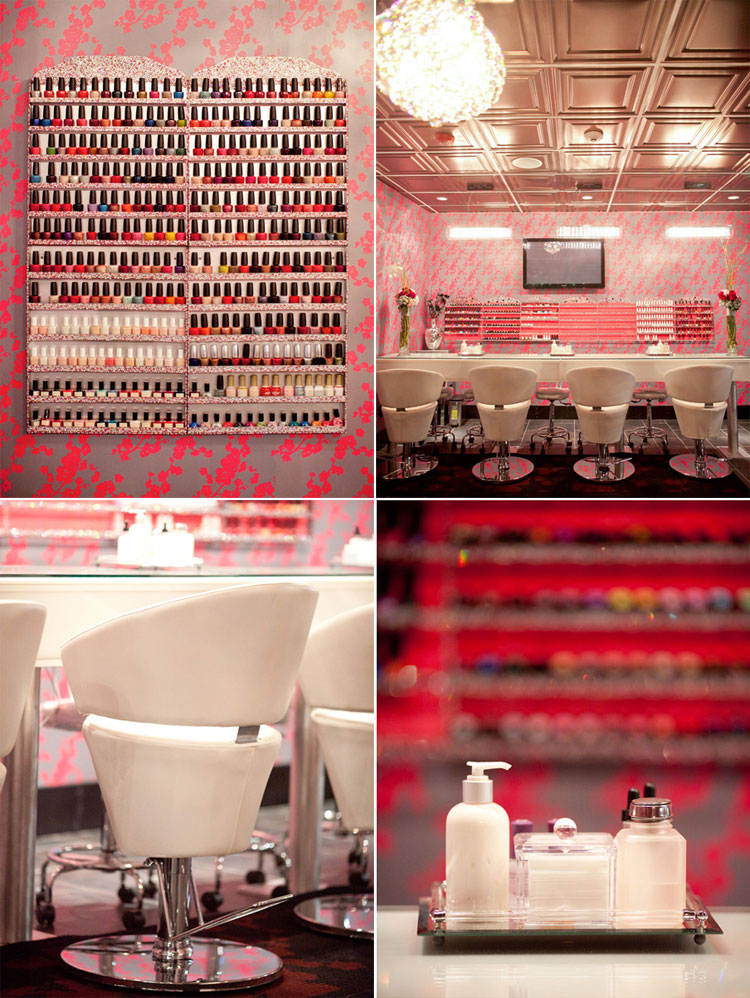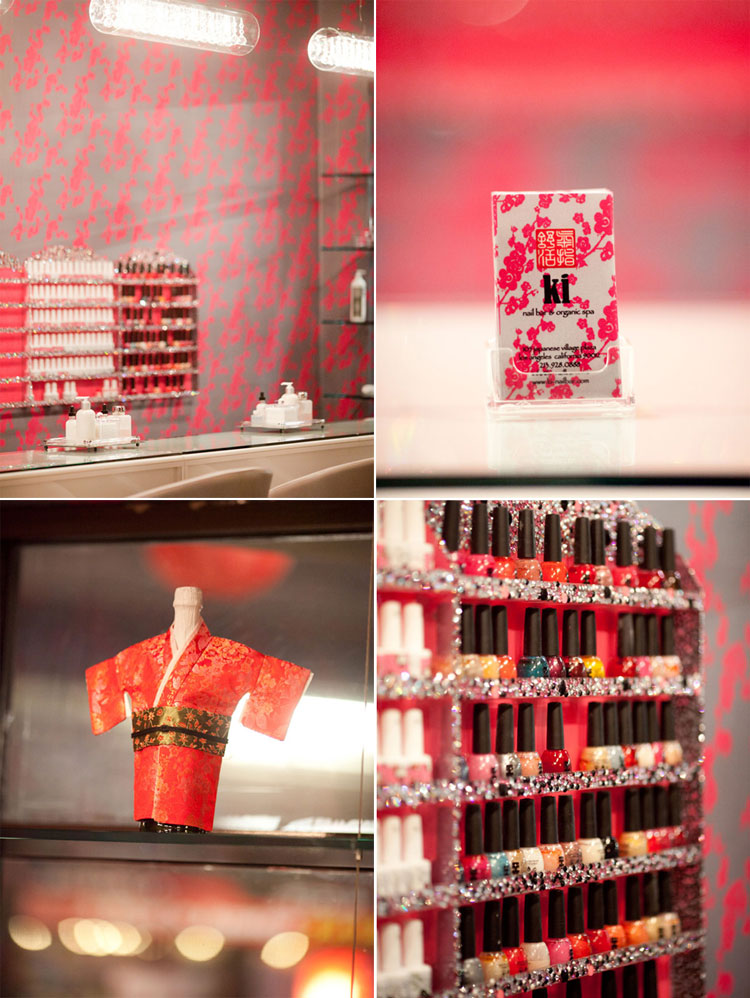 I love the pedicure area: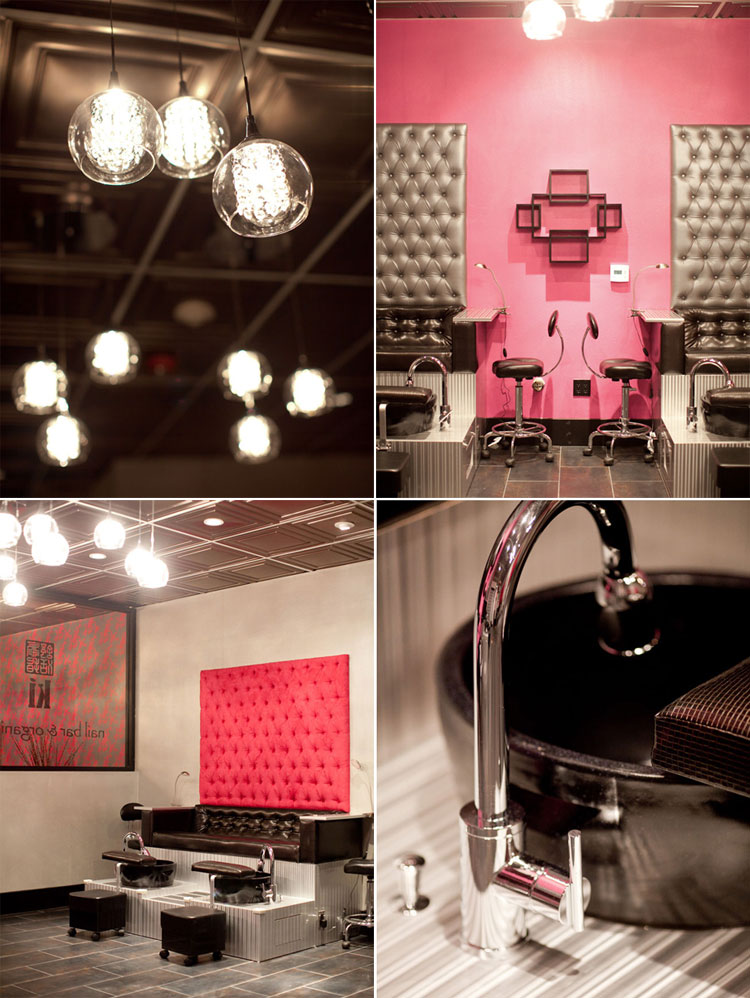 And I love how the two sides are inverses of each other!