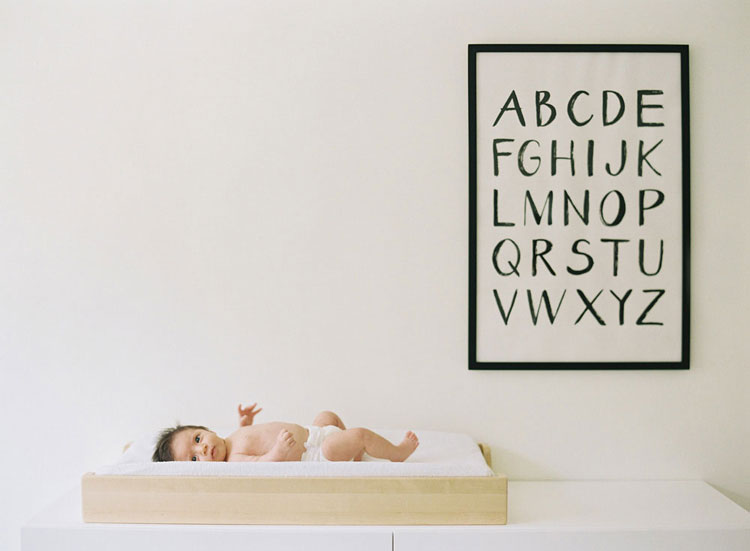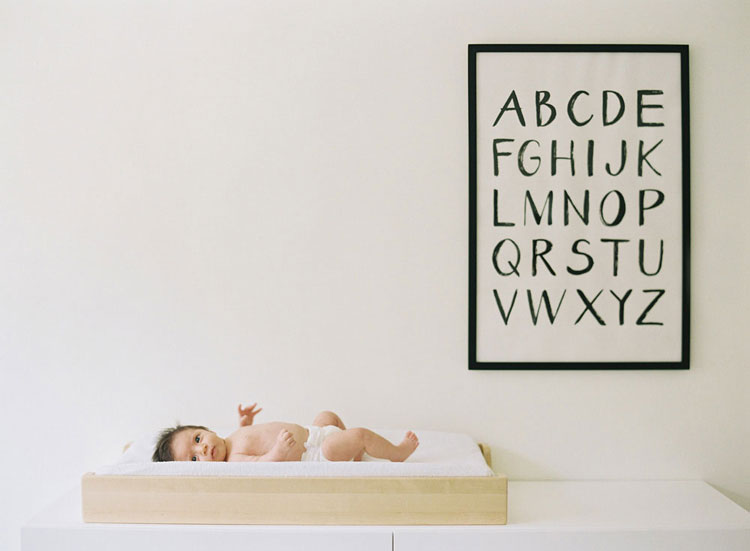 I had the honor of documenting the duo behind Bliss and Bone's newly expanded family and their immaculate all white nursery.  In case you missed it, this session was just featured on Inspired by This last week.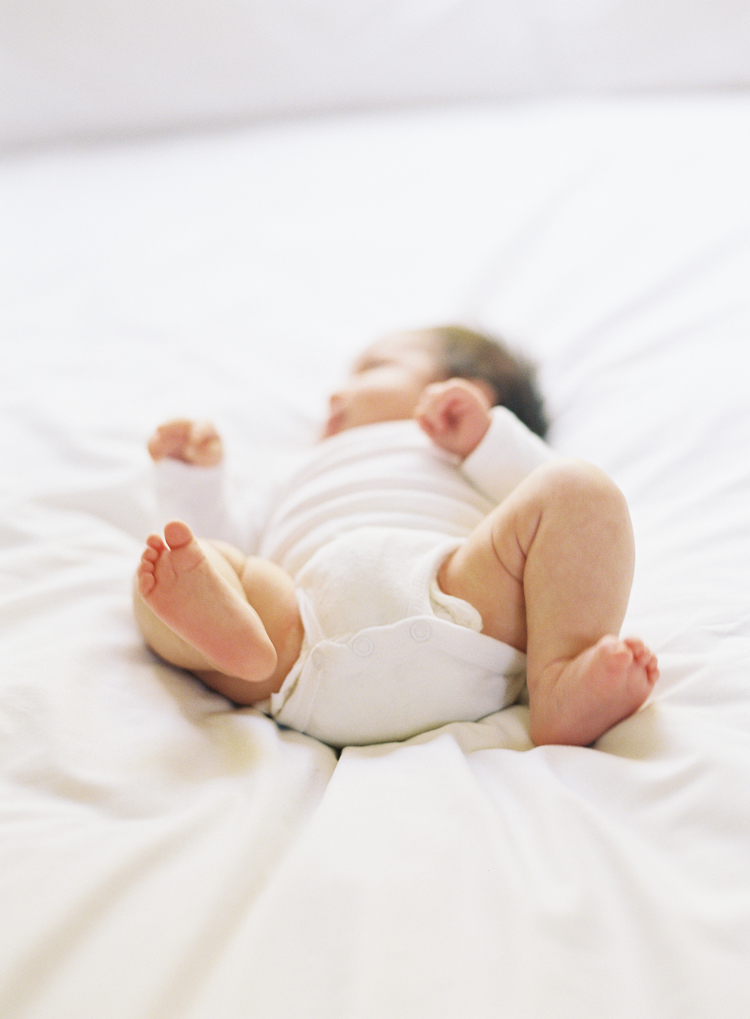 From Mom, Cindy…
No one can explain what it means to become a parent or mother. It is an overwhelming joy and an incredible amount of fun! Caroline knows this first hand and really captured these emotions on film. I was amazed at her patience with each click of the shutter – waiting for that spark, that moment. I love that not all the photos are perfectly posed – the awkward holds and silly faces are all a part of being a new parent and new baby.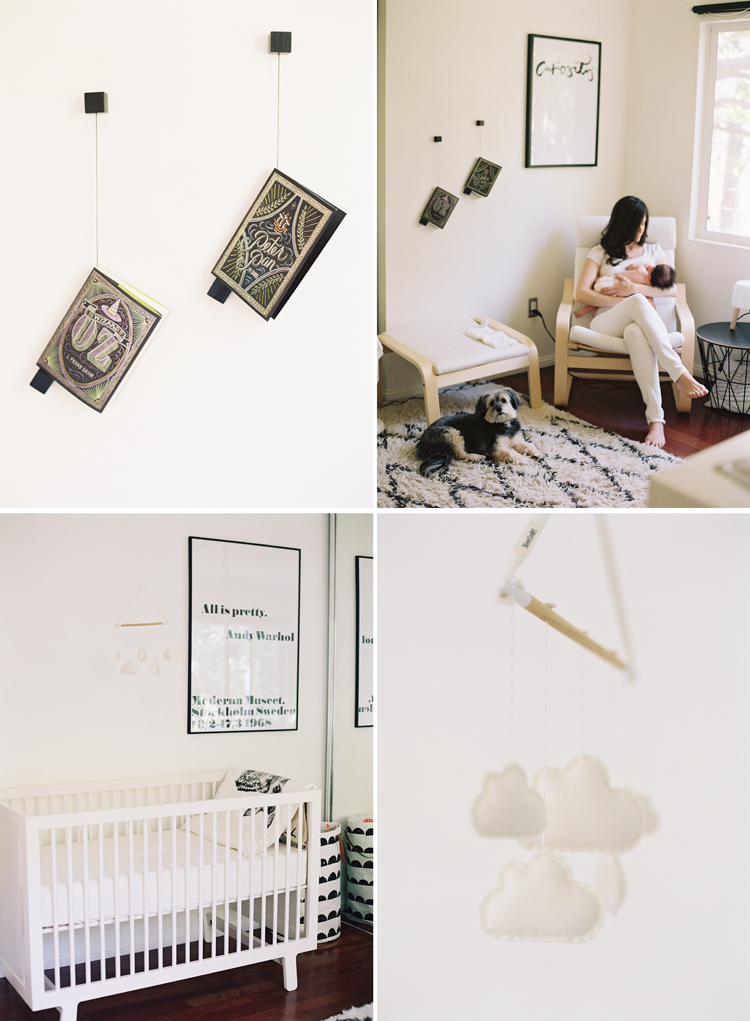 Children, particularly babies, change and grow and lightning speed – from one day to the next they are different. Doing a shoot like this helps to freeze time for a brief moment and not only celebrates the now but really sheds light on the incredible miracle of having a child and watching them grow.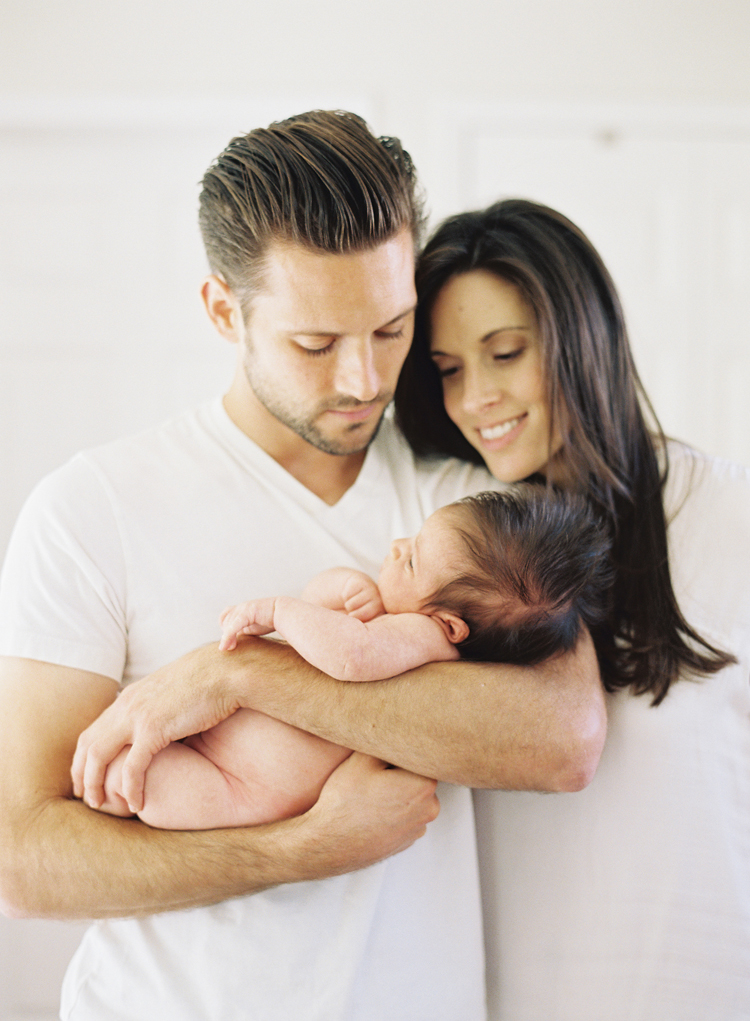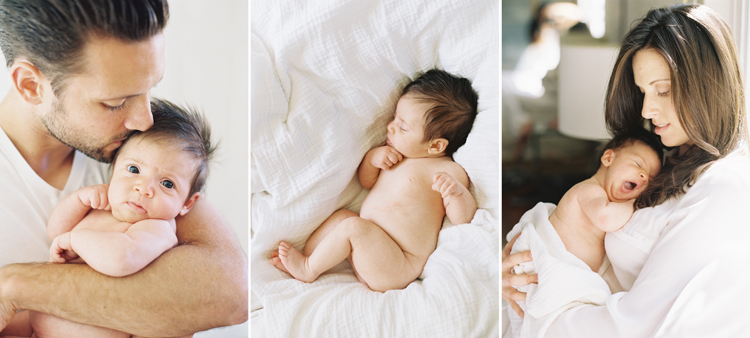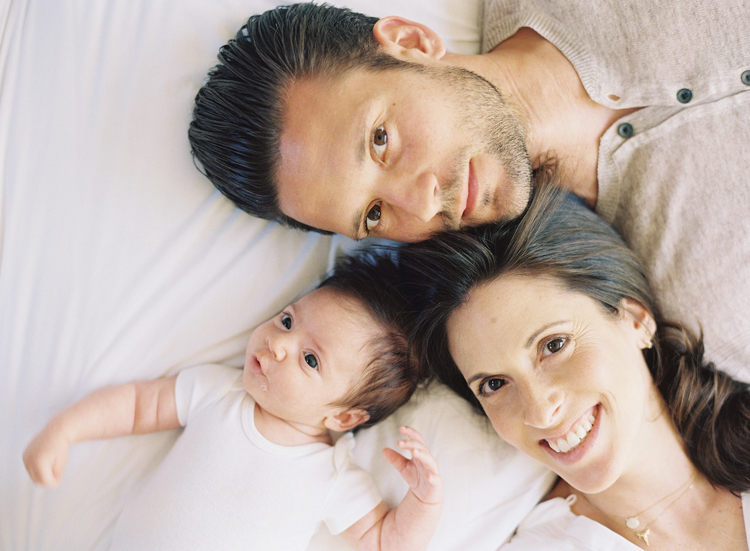 Since Grey was born I've been so afraid to miss something, anything…. like the Aerosmith song which has pretty much been my theme song since I held her for the first time.  I wish we could do a shoot like this every day! You can not get these times back but to be able to look back and reminisce is priceless.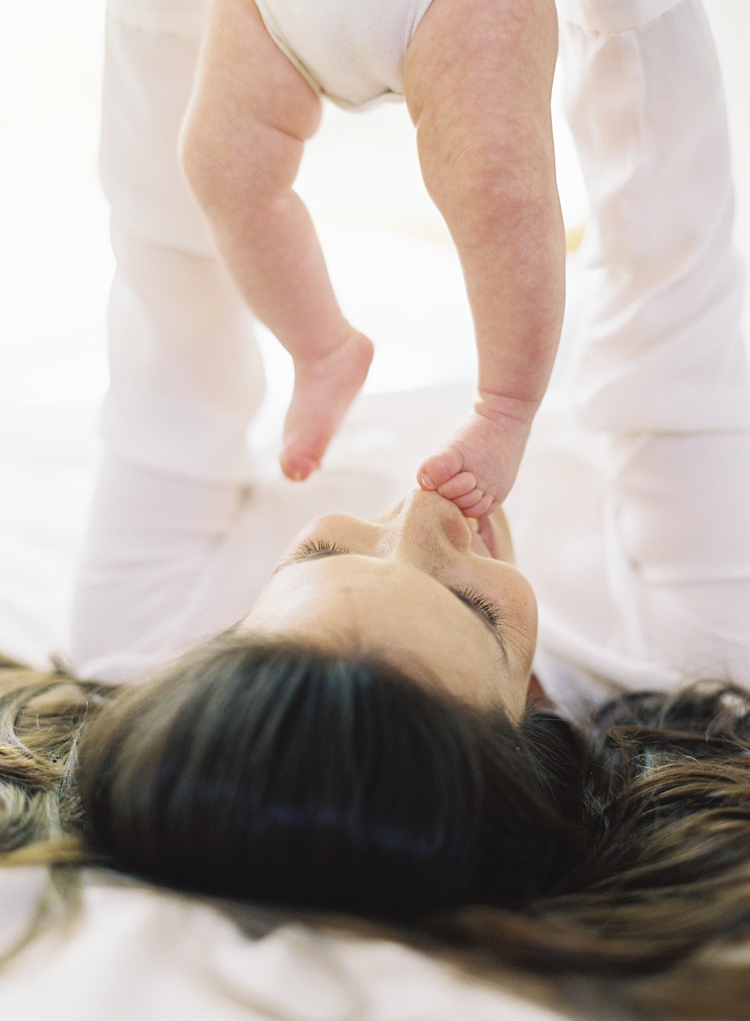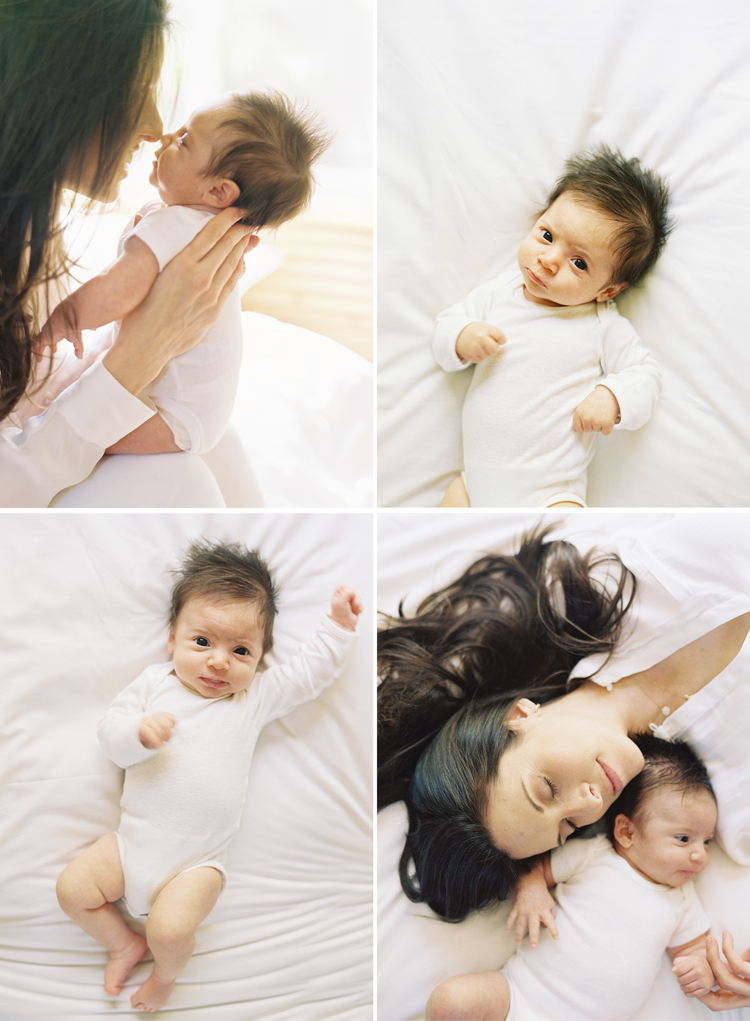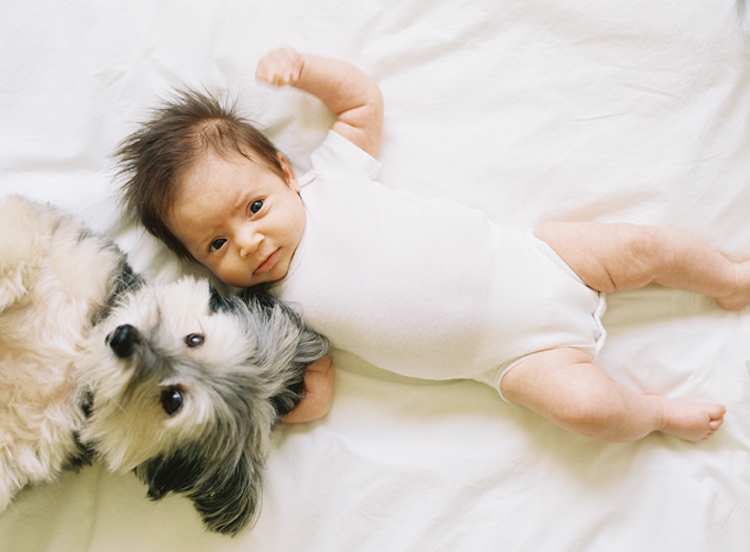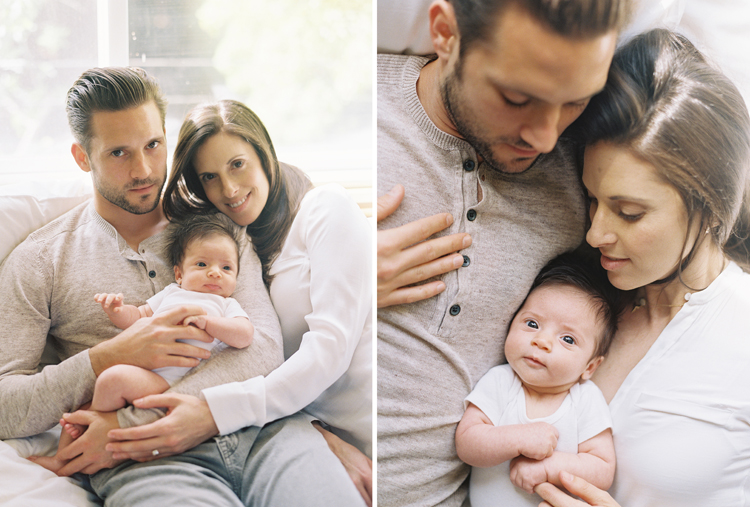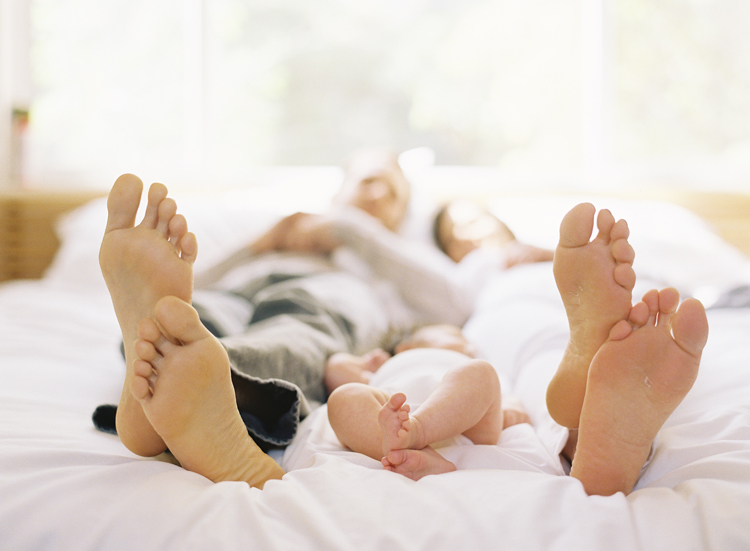 Nursery Sources
Sparrow Crib: Oeuf NYC
Dresser: Urban Green Furniture
Changing Tray: Oeuf NYC
Poang Rocker and Ottoman: Ikea
Andy Warhol Quote Poster: Moderna Museet Stockholm Sweden
Curiosity Poster: Ylva Skarp from Maison D'Anna G
Book Hangers: Etsy
Alphabet Poster: Anne Robin
Toy Hamper: Ferm Living
Rug: West Elm
Wire Basket Table: Ferm Living
Milk Lamp: Norm Architects
Sheepskin Throw: Maison D'Anna G
Bookshelf: Book Shop
Cloud Mobile: Needle & I
Tiger Mat: Roxy Marj
Cross Blanket: Pia Wallen