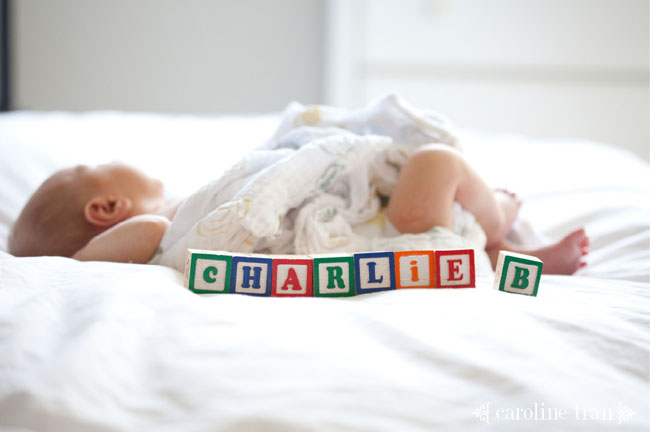 This is the first weekend in a long time that we don't have a wedding, so I'm excited to be able to blog some sessions that have been sitting here.  Last month, I got to document the arrival of little Charlie.  Charlie's father is a movie fanatic, especially old movies.  So when mom wanted to name him Charlie, he had to be named after the iconic Charles Bronson.  so fitting!
Little Charlie wasn't sleeping so well that afternoon.  It was precious watching mom console him.
Welcome little Charlie B to this big big world!   You have an amazing family and I look forward to watching you grow!