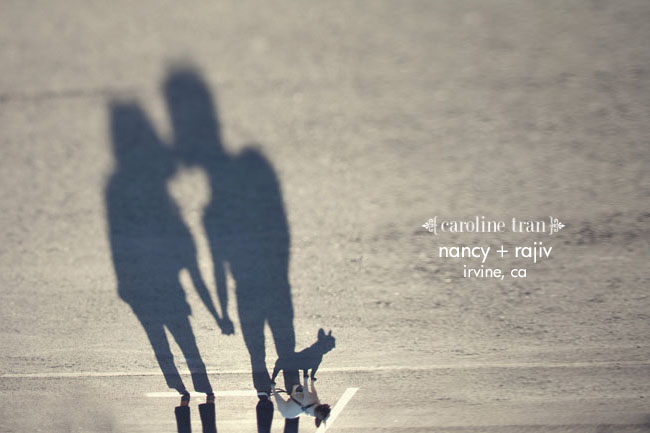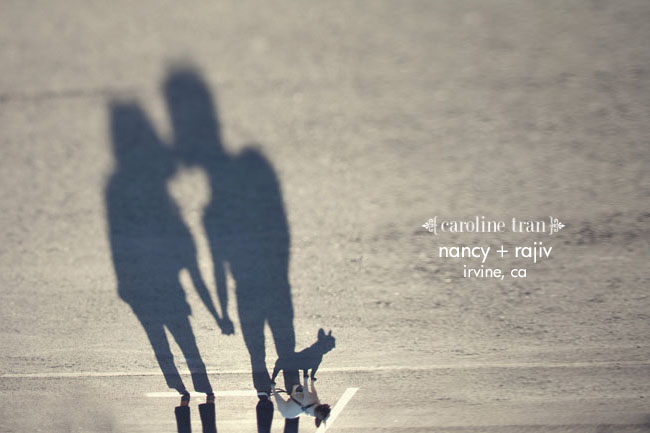 My email & phone has been non-stop with newly engaged couples since New Years!  I love all the love & excitement in the air!  I love engagement season!  I thought I'd celebrate all the new engagements with this great engagement session.  Nancy and Rajiv first met in the dorms at UCI.  Rajiv enrolled in Chemistry just to get closer to Nancy, even though it had nothing to do with his major!  A guy who's willing to go through Chemistry just for the study dates is a keeper!  Flash forward a few years… Nancy came home and this adorable french bulldog puppy came running up to her.  She was so excited about the puppy that she didn't notice the diamond ring around his neck at first.  When she finally did, Rajiv got down on one knee and popped the question!  So cute!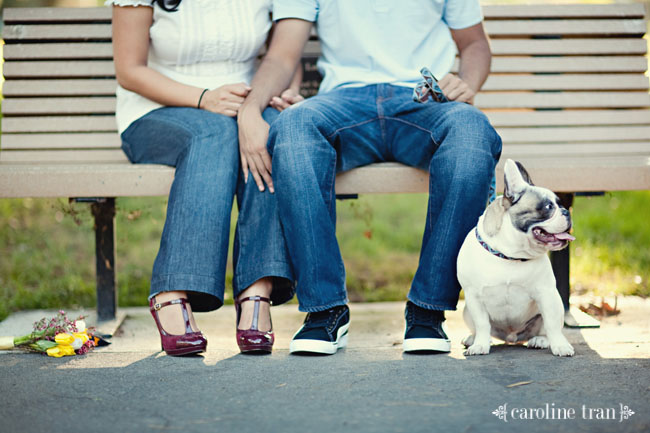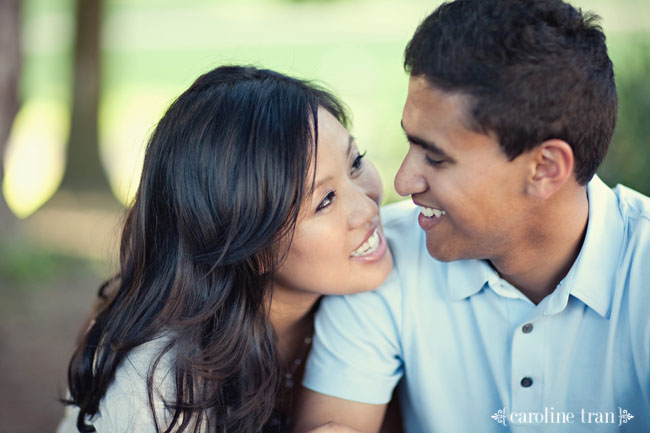 It's a lot of fun (and a challenge) to get a dog to pose.  lol.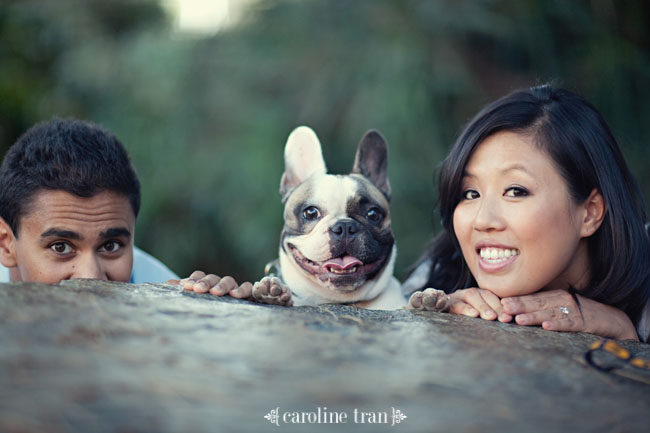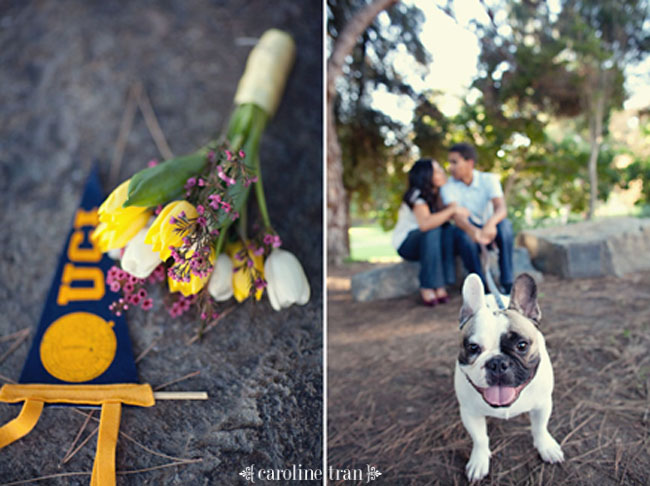 I totally want a little french bulldog too!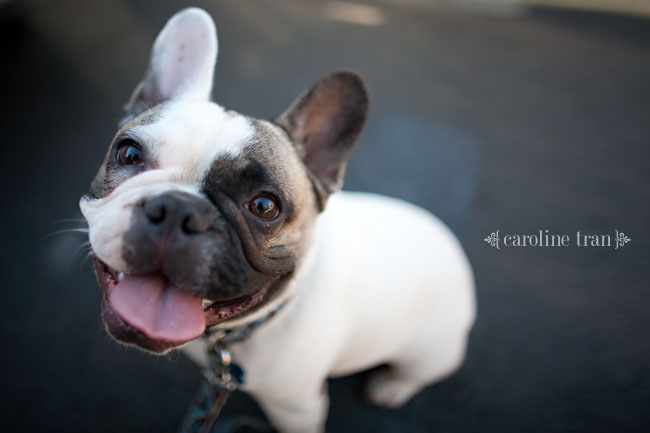 We then headed up to this field where Nancy used to do her ecology research.  The nature preserve was the perfect setting to watch the sunset.  Nancy made these cute pinwheels for our shoot!  What a great DIY decor piece!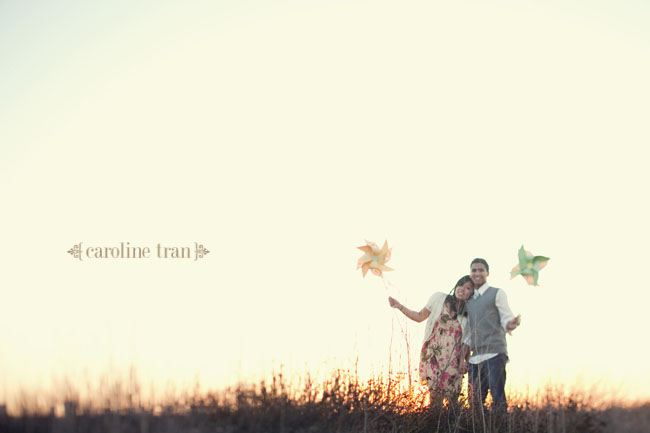 American Gothic with pinwheels: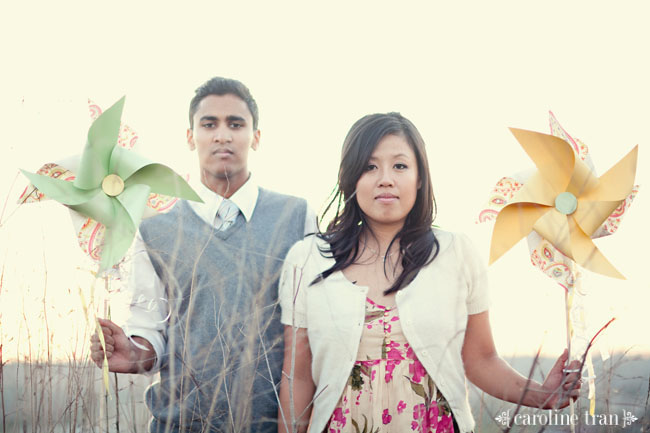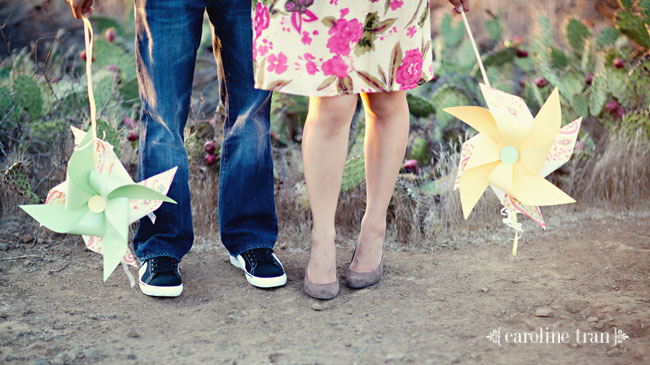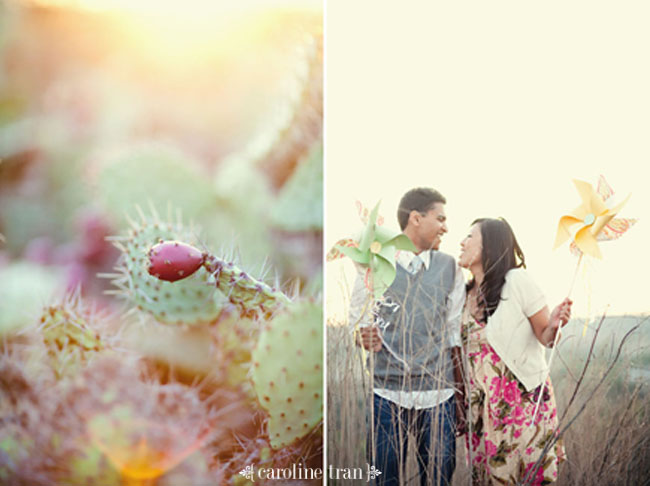 I just love how much they laugh together.  Having someone to laugh with is one of the best feelings in the world!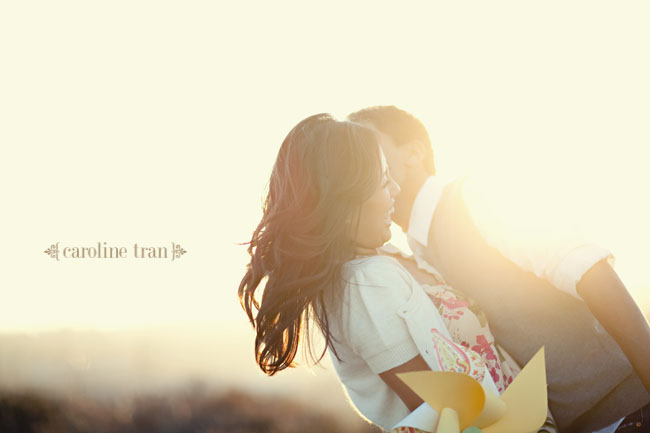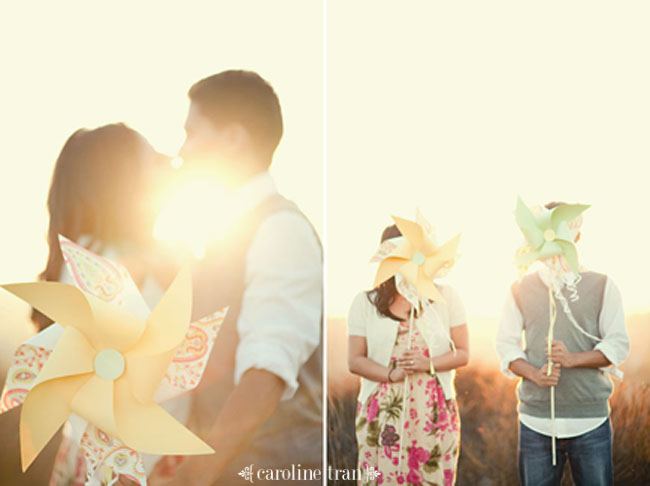 I love the DIY pinwheels!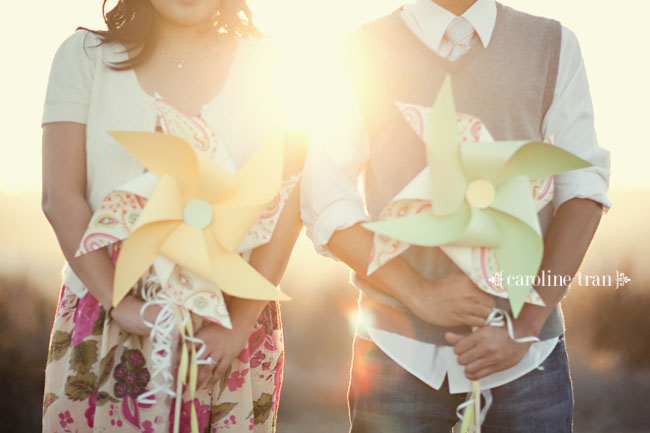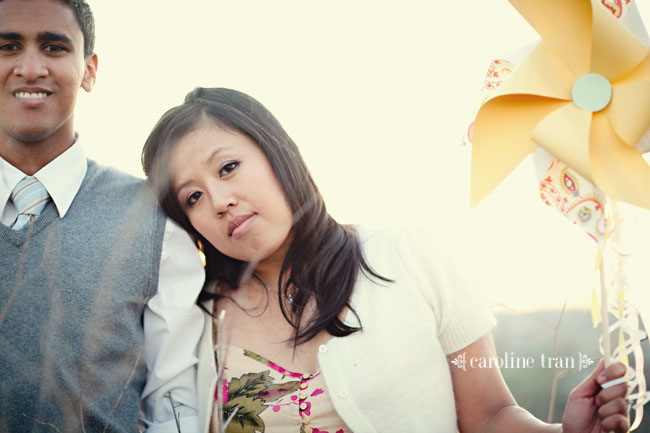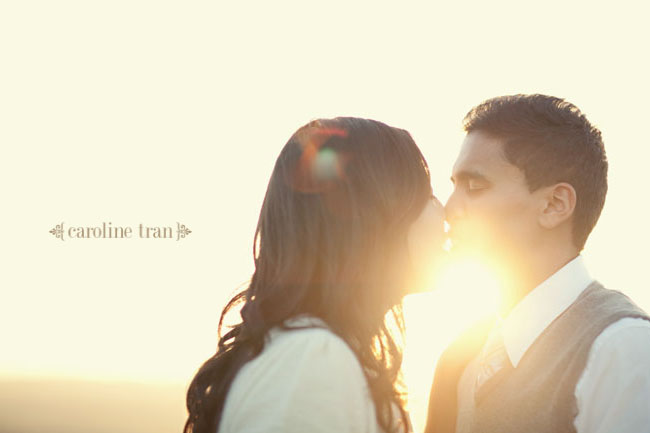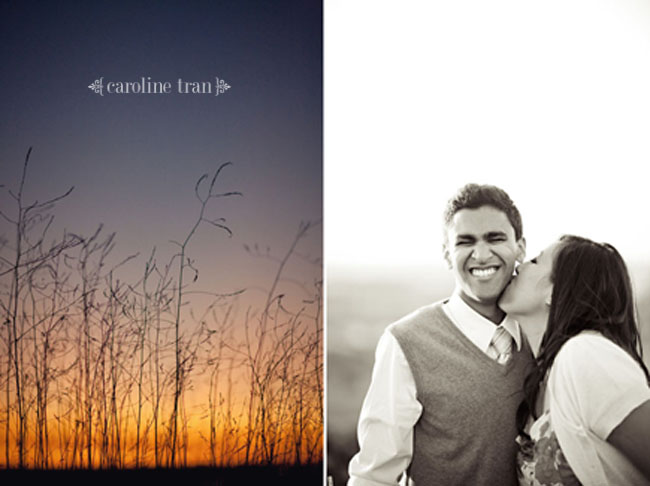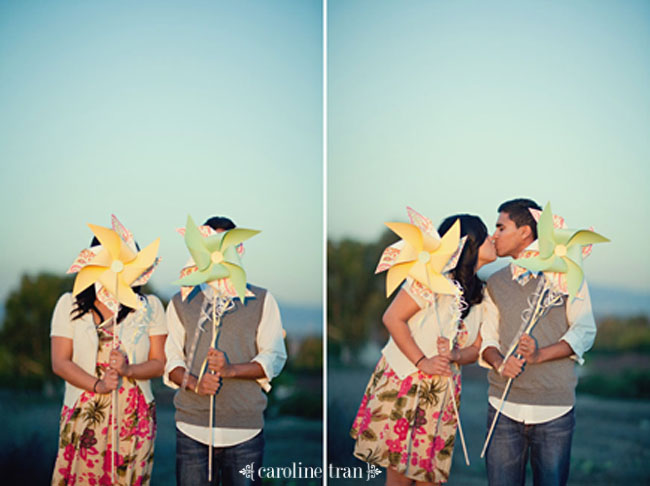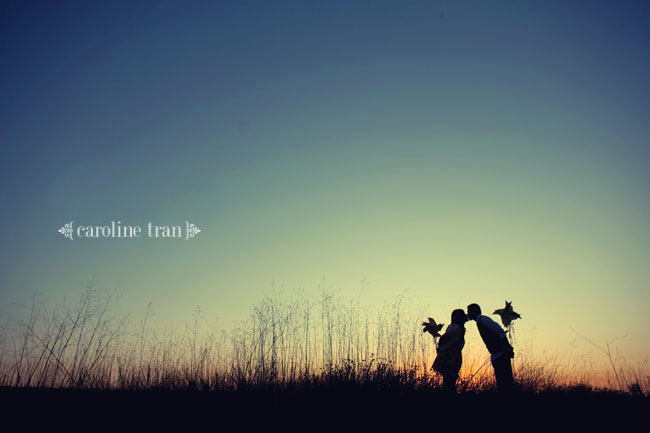 I love their engagement story and can't wait for their wedding this April!  I'd love to hear your engagement story!