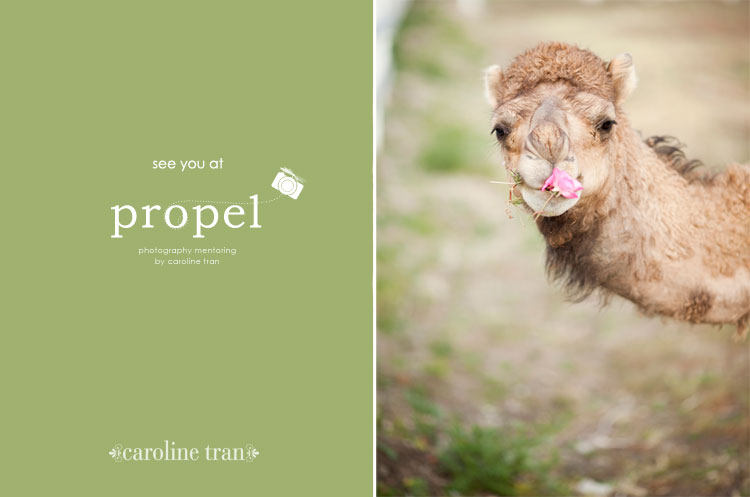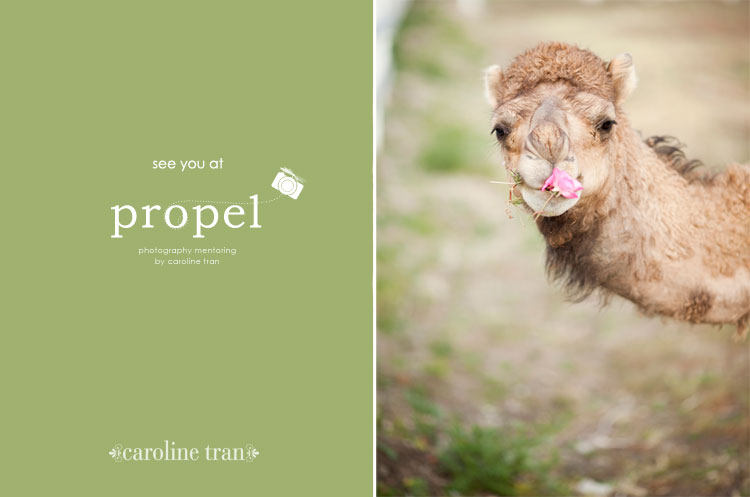 Mr. Camel can't wait to see you at Propel!  The zebras, llamas, and other cool animals are excited to get their photo taken with/by you!
Sign up soon because:
This is the last Propel for 2012.  I was considering one in Fall, but it doesn't fit in my schedule after all.
There are only a couple seats left.
You don't want to miss this!  Two days of inspiration, learning, and growth!  I will be sharing my hybrid workflow, how I approach a shoot/photo, my marketing strategies, how to make every shoot publishable, and a live editorial shoot with the fabulous ladies of Utterly Engaged.