Debra and Warren first said "I love you" to each other in this beautiful tucked away gem called "Lover's Lane" in the Presidio of San Francisco. They met three years ago through a series of lucky happenstances and have been utterly in love since. "Warren and I moved separately to Dallas, Texas in 2011. He moved from Washington, DC to Texas to begin his residency and I moved to start graduate school, and we met by the magic of fate through a second degree friend, Tina!" Debra says.
"Tina was trying to set up my best friend Dawn with her friend Ben. But through a series of serendipitous events, both Dawn and Ben ended up meeting other people that summer. Unbeknownst to Tina, she presented Dawn with Ben's single friend, Warren. Dawn saw this as an opportunity to set up her single friend, me, with this nice guy, Warren! After Warren and I were connected via two cross country moves and a chain of five people, we went on our first date and instantly clicked. The rest was history!"

Debra and Warren's fun and whimsical spirit clearly shows through their delight in one another and their gorgeous engagement session. They chose "Lover's Lane" not just for the memories and emotional significance but also for the gorgeous lush trees and romantic pathways to capture their natural and romantic aesthetic.
Warren actually proposed in this very same magical place on the day Debra had planned to surprise him! "I was planning a surprise birthday party for Warren that day, and when he found out a few weeks prior (turns out, I can't plan a surprise party to save my life!), he decided to catch me off guard and one up me by proposing. He definitely succeeded!" Debra says.
I had a wonderful time photographing this beautiful San Francisco engagement, and it was clear how much Debra and Warren adore one another. Their engagement session was also featured on Style Me Pretty this week!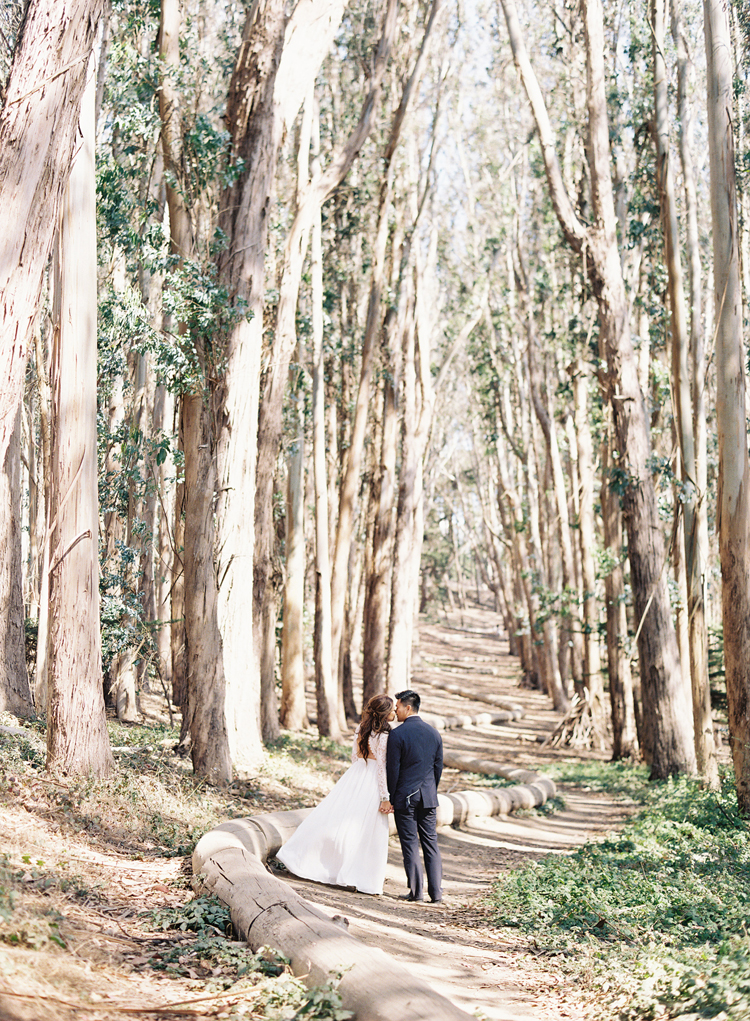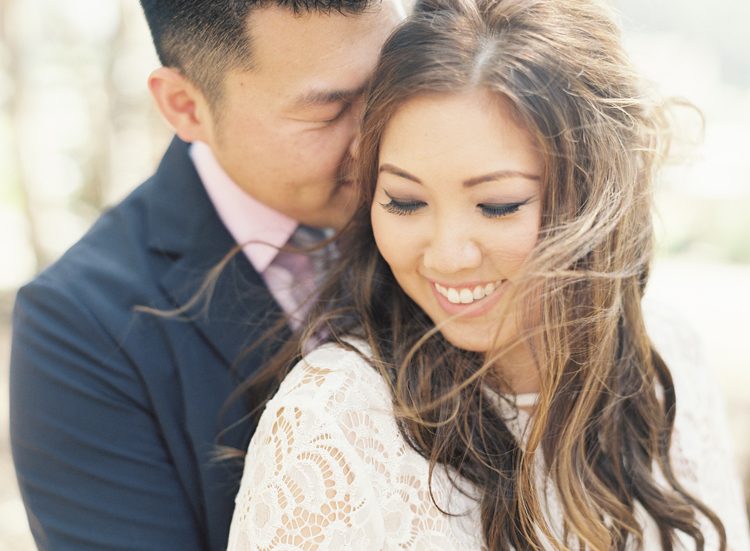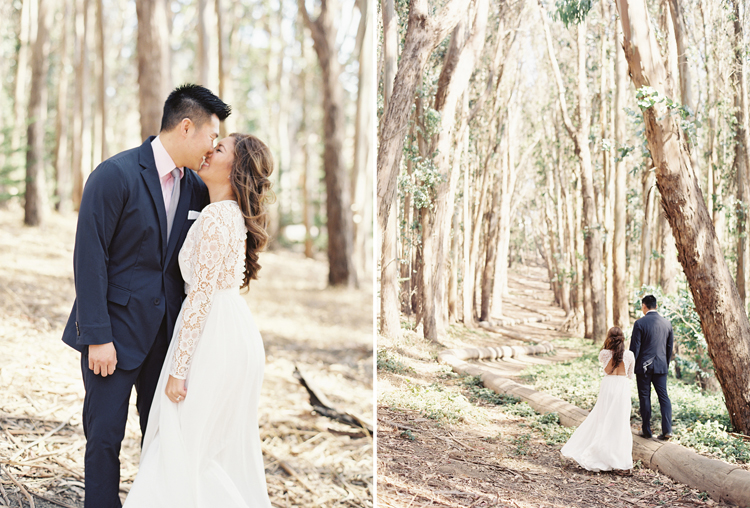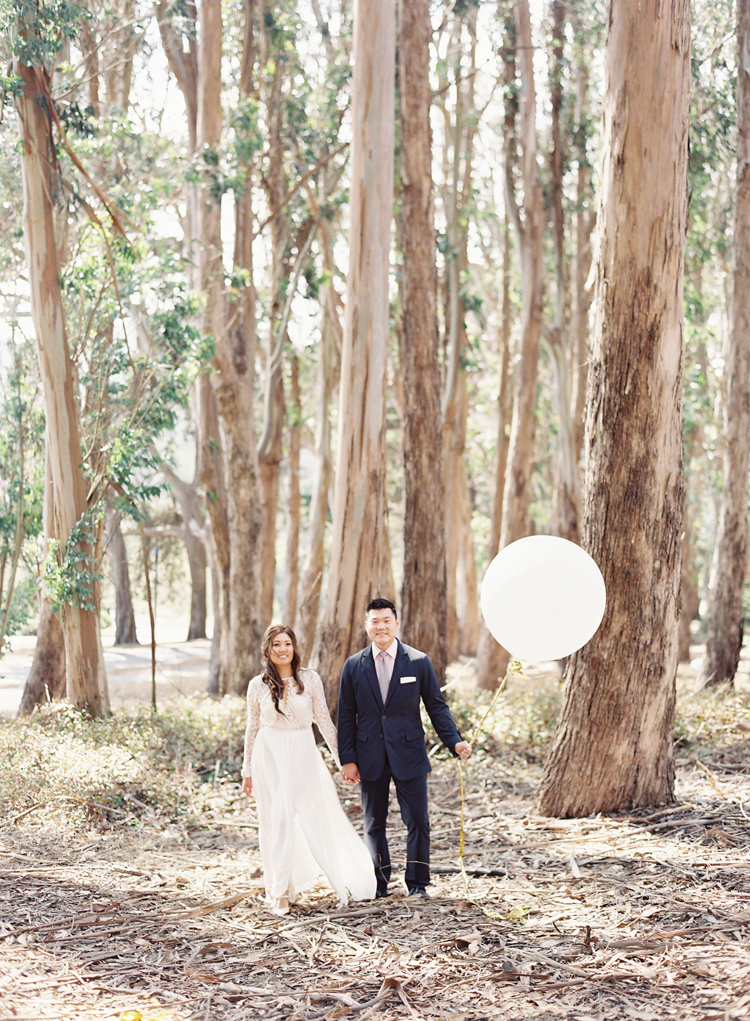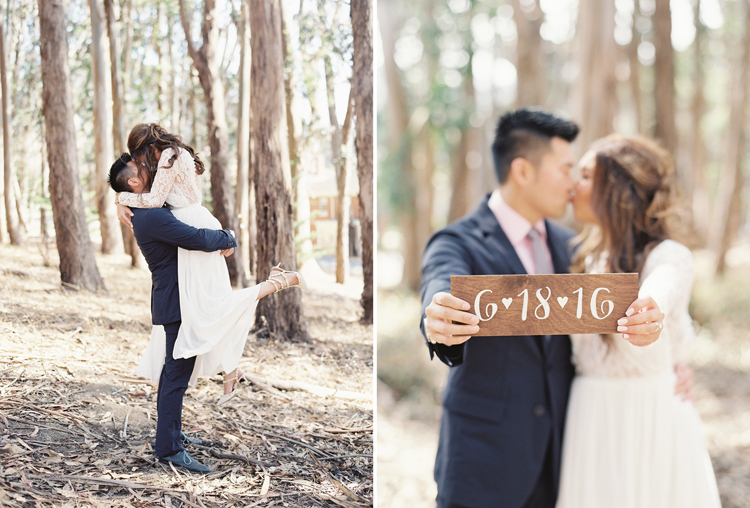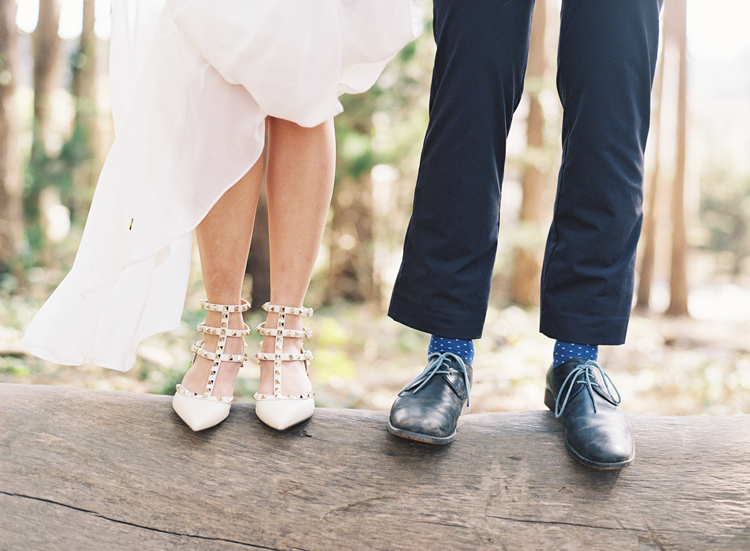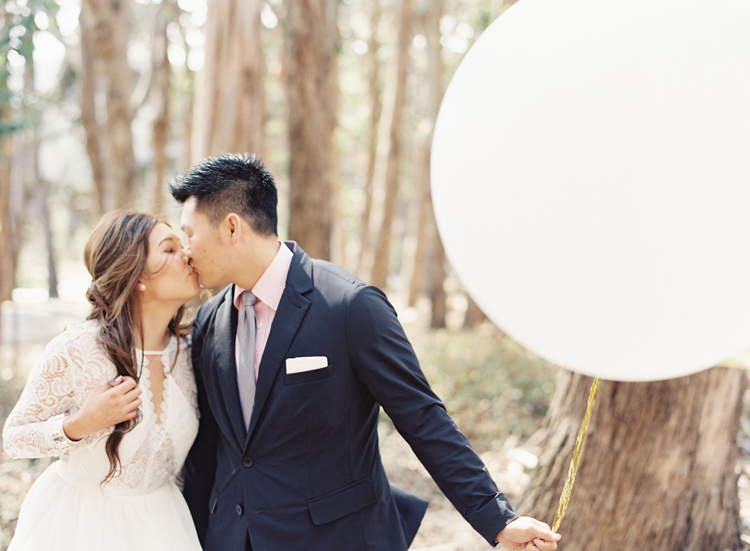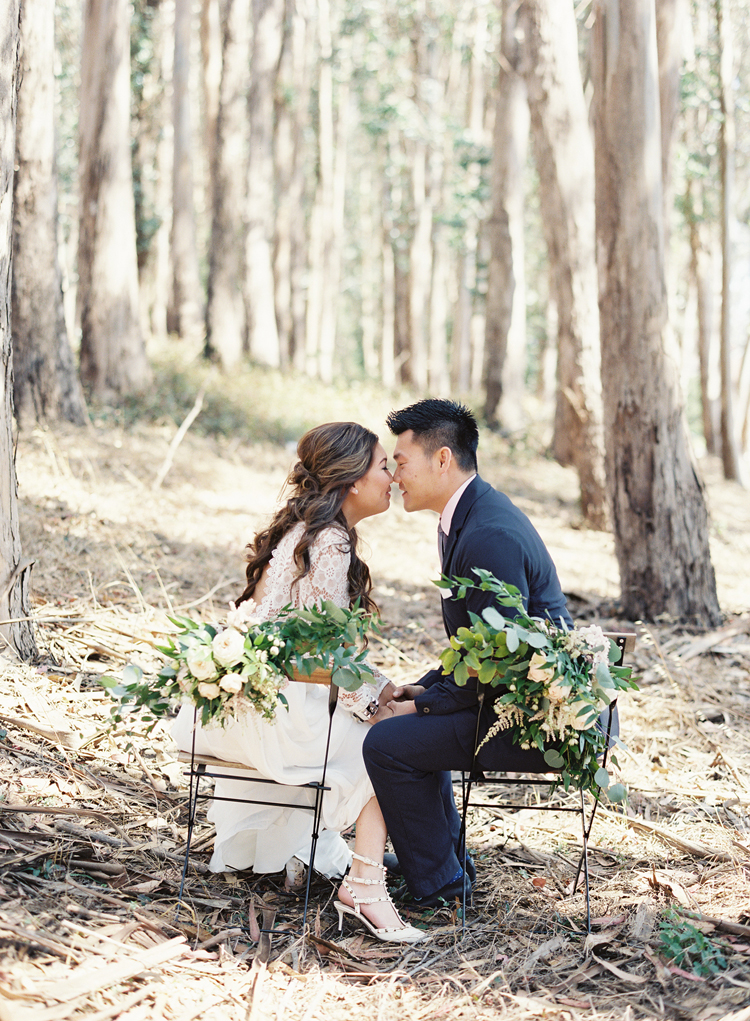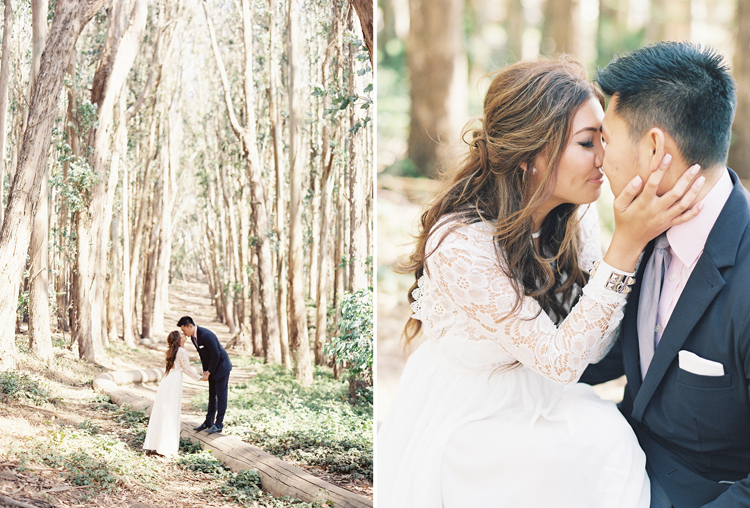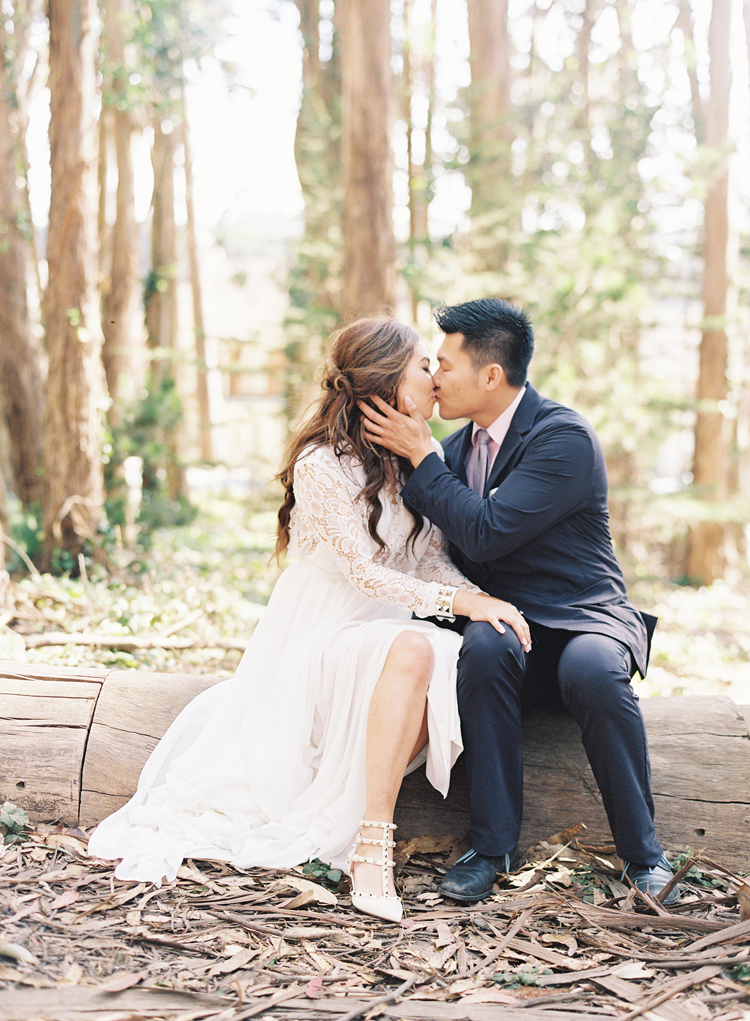 Balloon: The Balloon Lady