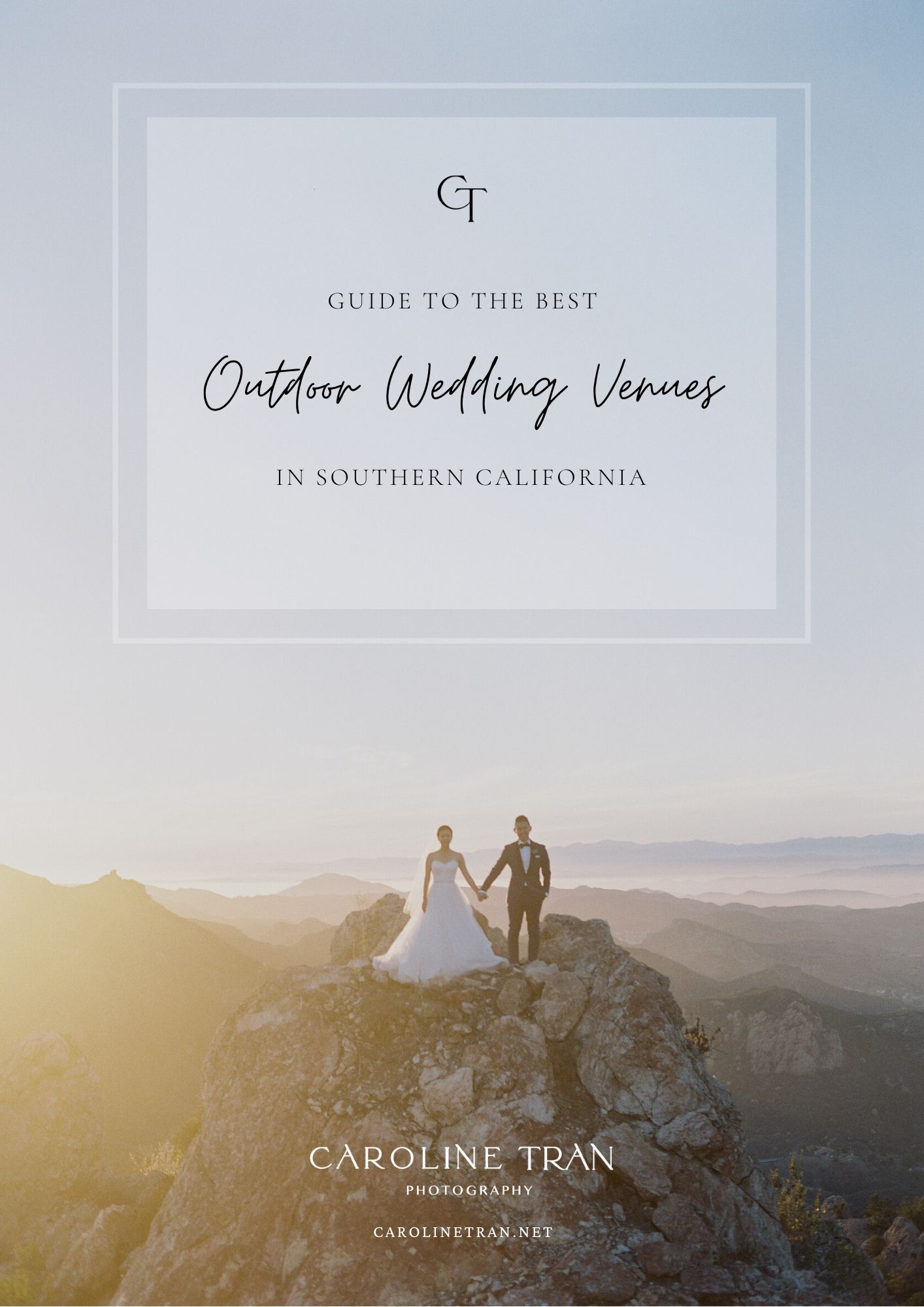 For most, deciding on a location is the first step in wedding planning. The location will set the tone for everything else and defines the vibe you're trying to achieve. A luxury beachside resort has a different vibe than a rustic barn. I have had the honor of photographing weddings all around the world this past decade and some of my favorite weddings venues are right here in Southern California. I created this guide to share with you my top outdoor wedding venues in Southern California in hopes to help you through this first step of wedding planning. It can get overwhelming, and that's why I wanted to put enough options in one place for you, with pro-tips from me, to get you started.
Browse through these venues and get inspired. See which location fits your vision, and how you'd like to celebrate on your wedding day. This guide includes my favorite spots to shoot at each of these locations, and the best time to catch the glorious light.
I created a list of my favorite outdoor wedding venues in Southern California to shoot at (with where and when to shoot). These are venues that provide a memorable experience for the entire wedding, along with stunning backgrounds and gorgeous light. Enjoy my free download and let me know what you think!
Check out my top outdoor wedding venues in Southern California.