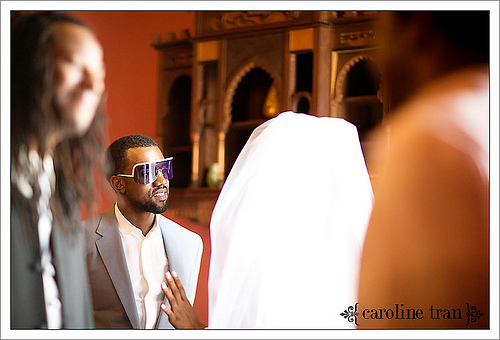 When Alexis told me that Kanye West was attending her wedding, I had only seen Kanye on SNL, and that was the only impression I had of him.
When I met him, he was actually very soft spoken and reserved.  Right when he entered the room, he came up and shook my hand (the unfamiliar face) and greeted the others with a hug.  One of the little flower girls came up to him and told him what a big fan she is, and he just smiled and thanked her.
Here he is chatting with the bride:
And a picture with the gorgeous Bride & Groom.
More pictures from their gorgeous wedding at Castle Green soon!