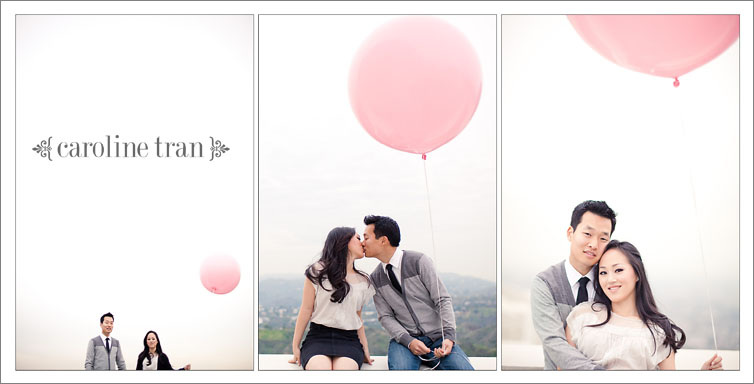 While Tina and I were brainstorming for their engagement shoot, she sent me a photo from one of max wanger's engagement session as her inspiration.   I was in love with the pink balloon!  When they showed up to our shoot with a pink balloon, I was as like a kid in a candy store!   They are so fun and cute together.  It was pure joy running around Griffith Observatory with them.  I love the pink balloon they brought along – I'm so glad they came across the idea!  Thanks max for the inspiration!
Aren't they so so sweet?!  I love how loving he is here.
Such a gorgeous view there.  And such a gorgeous couple!
Don't let the balloon's cuteness fool you – it was really strong!!
And I just love the next few photos.
up up and away!  Disclaimer: we secured the balloon so it didn't really fly away – wouldn't want it to land in the ocean or anything like that!
Thank you Tina & Tim for such a fun shoot!  I can't wait for your wedding in April!