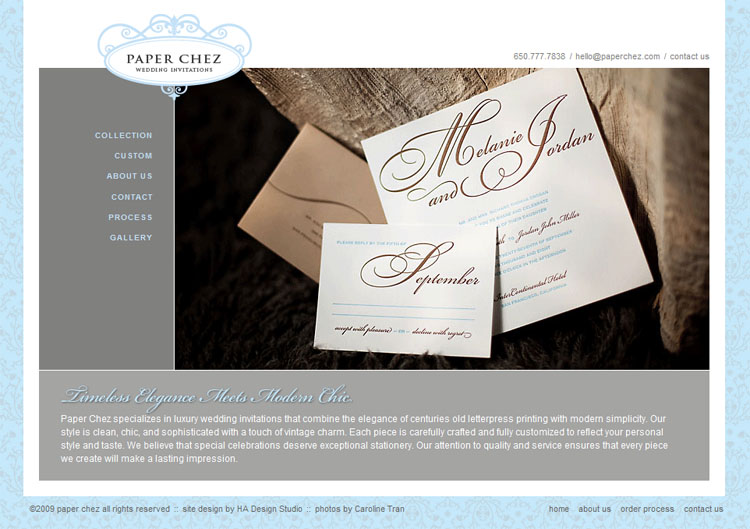 I am so excited to announce a new line of couture wedding invitations, Paper Chez. The most talented founder and designer, Thuy, contacted me over half a year ago about this shoot. It has been so exciting to see everything come together. Thuy has such a great eye. Each invitation is made with so much thought and style. When I opened the package of samples she sent, I was in paper heaven! They felt so luxurious in my hand and will definitely make a great first impression to your big day!
This might just be my favorite design. Well, the colors match my flash portfolio site, so maybe I'm just biased. :)
I think this is my favorite design! So elegant!
I just love letterpress! All the modern technological advances just make this century old craft even more charming!
Check out Paper Chez for their full collection! Thuy did such an awesome job designing the site!