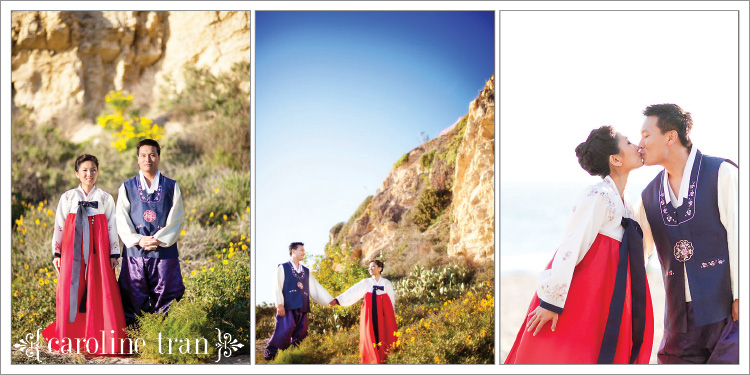 Judy and Rex are amazingly cute together.  So cute that I could not narrow down their engagement photos and will have to split this into two post.  They brought their traditional Korean outfit, hanbok, for a few shots since they won't be wearing it until after the reception on their wedding day.  I love the colorful gowns!
If Judy looks familiar to you, it's because she is Grace's little sister, and Roman's aunty.  They act so much a like!  There were certain things that Judy said that totally sounded like Grace!  I've always wanted a sister and seeing them makes me want a sister even more.
Such a perfect beach scene.  And I just love seeing them together.
It's spring wildflowers season!  I love driving by all the fields and taking note on which ones I want to shoot in.  It looks so much fun to just run through!
I love how tender and sweet they are, but I love even more how silly they are together.  Photo on the right is proof.  It happened in a split second and I'm so happy to have caught that expression!
Stay tuned for part 2!  It's totally worth the wait!!!