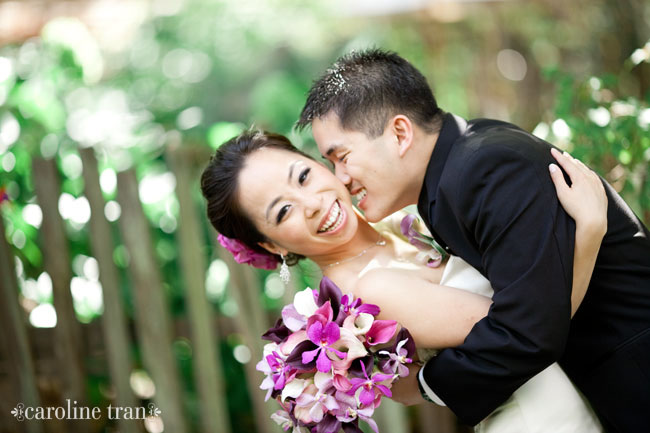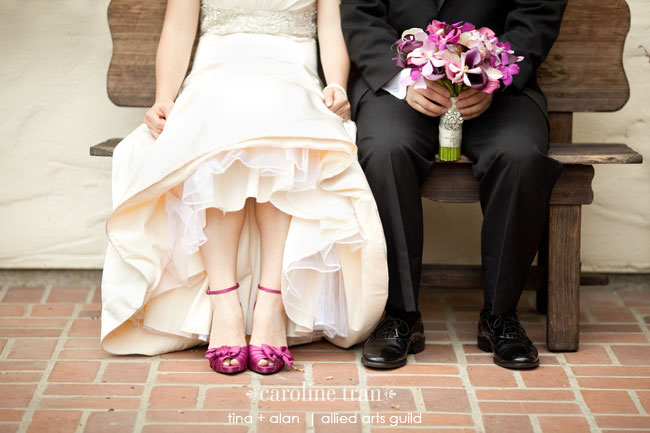 Congrats to Tina & Alan on a gorgeous wedding at the Allied Arts Guild in Menlo Park.  You can see their wedding featured on Junebug Weddings and What Junebug Loves!  Tina and Alan are an especially special couple to me because I actually met them over two years ago.  I met with Tina and Alan in SF while I was up there shooting another wedding.  At that time, they had not booked a venue yet, nor set a date.  We chatted and instantly clicked.  They also brought me (& introduced to me) Kara's cupcakes!  Months later, Tina writes to me that she found the perfect venue, but I was already booked for her original date.  She asked for my availability and was able to find another date where the Allied Arts Guild and I were both open.  I was so happy to hear from her, and so extremely honored that she changed her wedding date for me.  I loved these two so much and would've been so sad to not share in this journey with them.  I'm so fortunate to be part of their big day because look at the goodness we created together: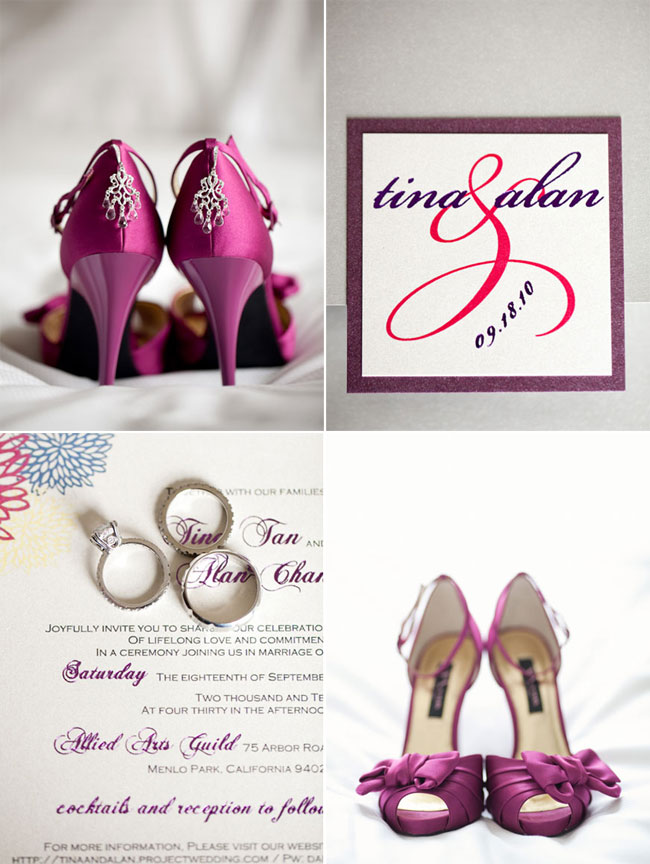 I love their use of purple and pink!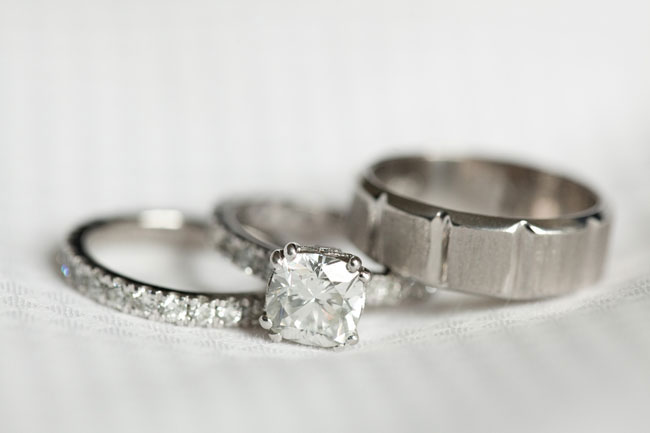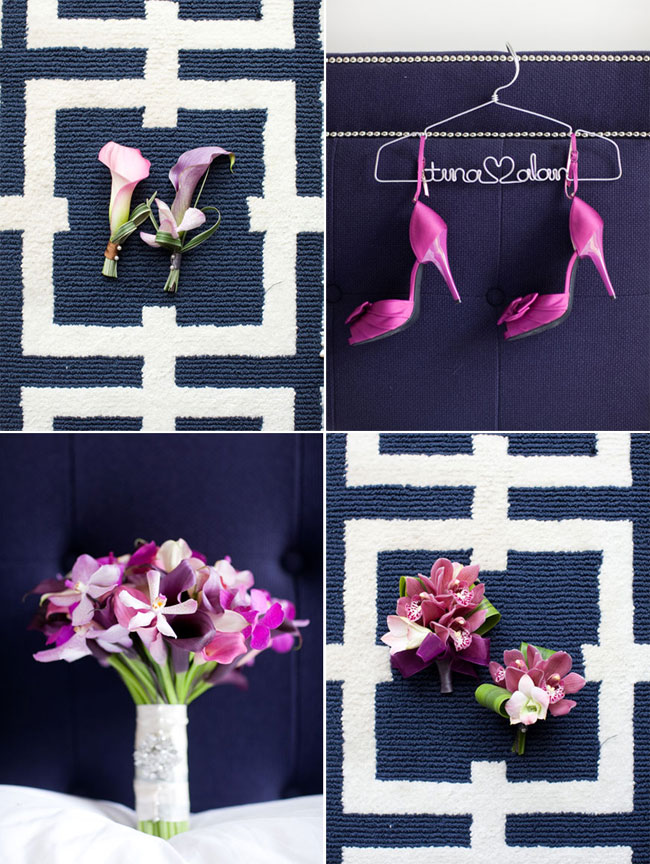 Love these personalized hangers for the bridesmaids: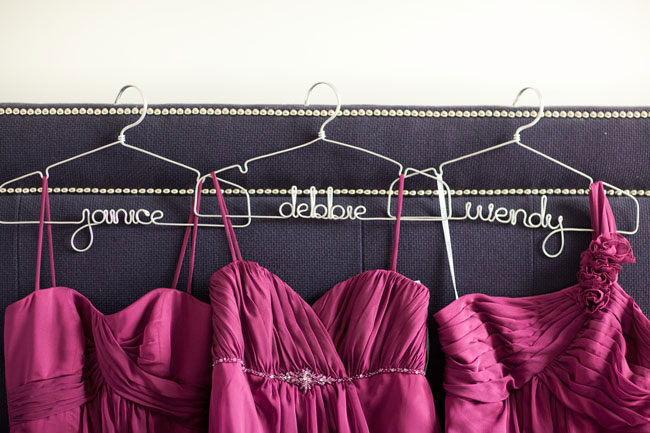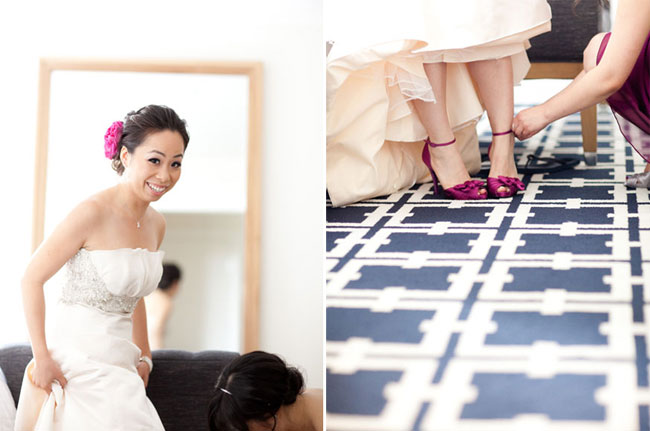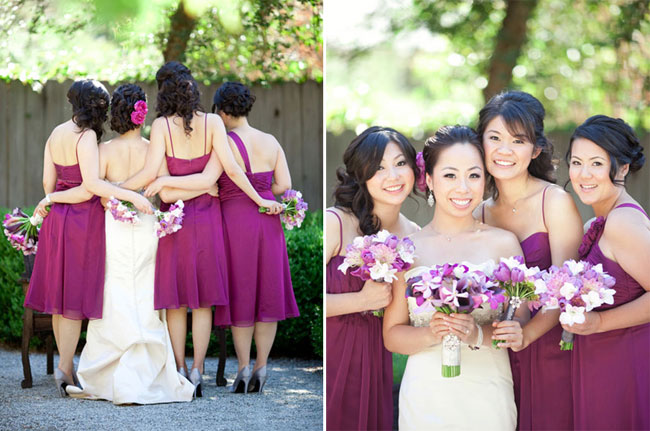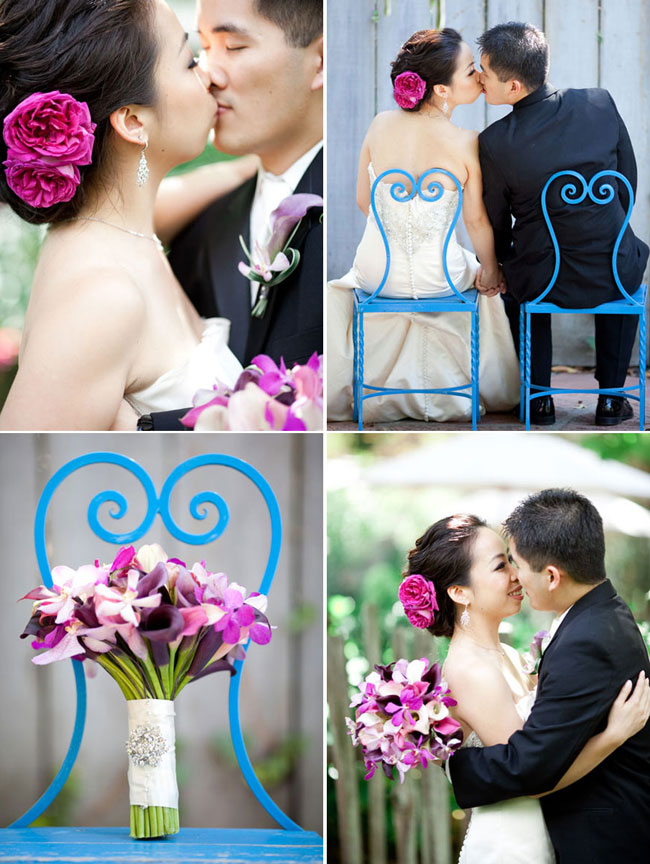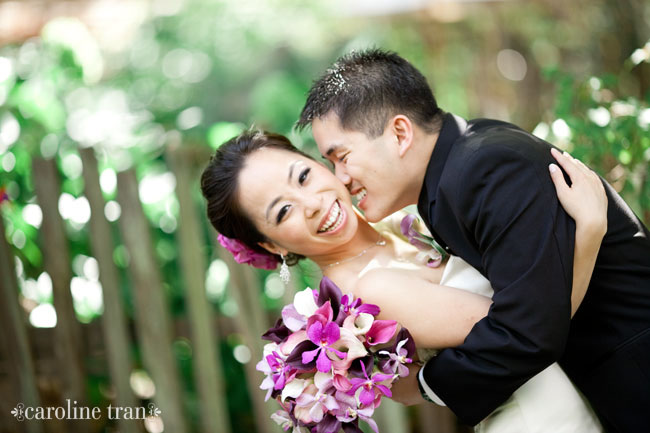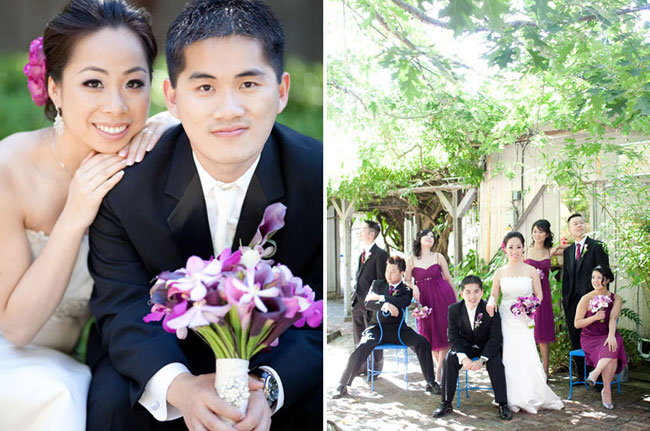 They had Pinkberry as their pre-ceremony treat.  Lucky guests!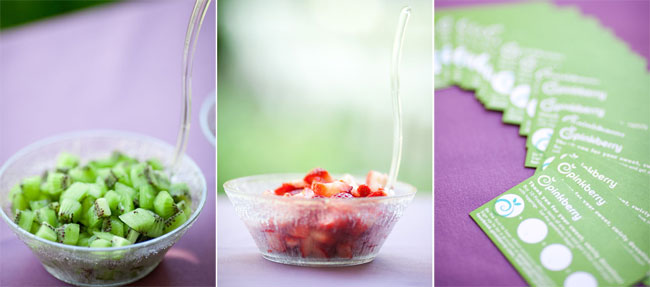 Gorgeous ceremony site!!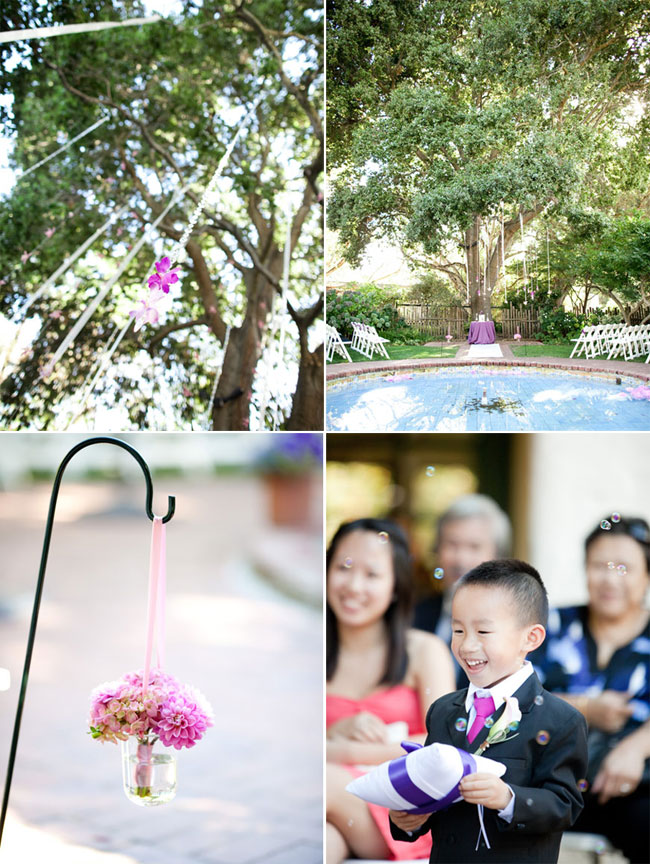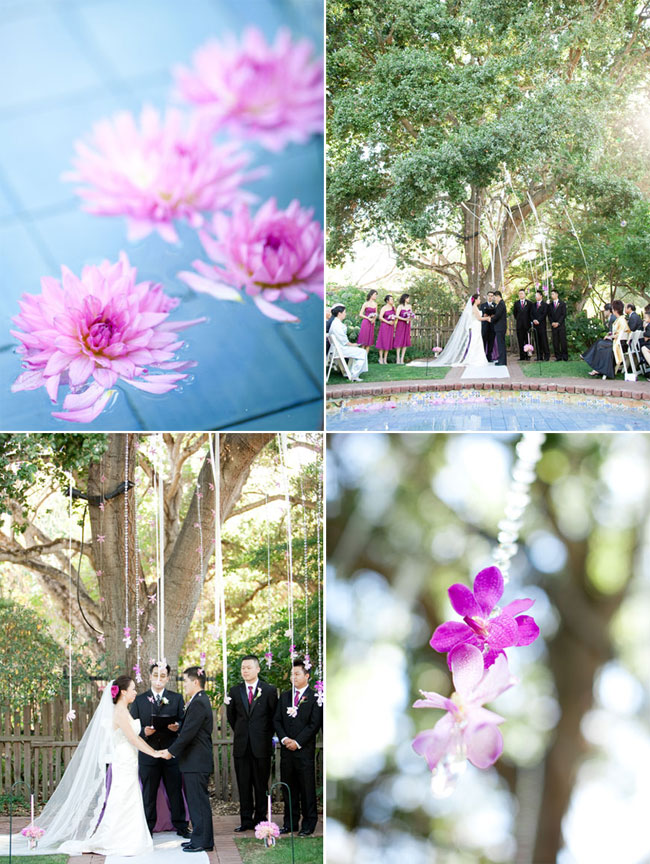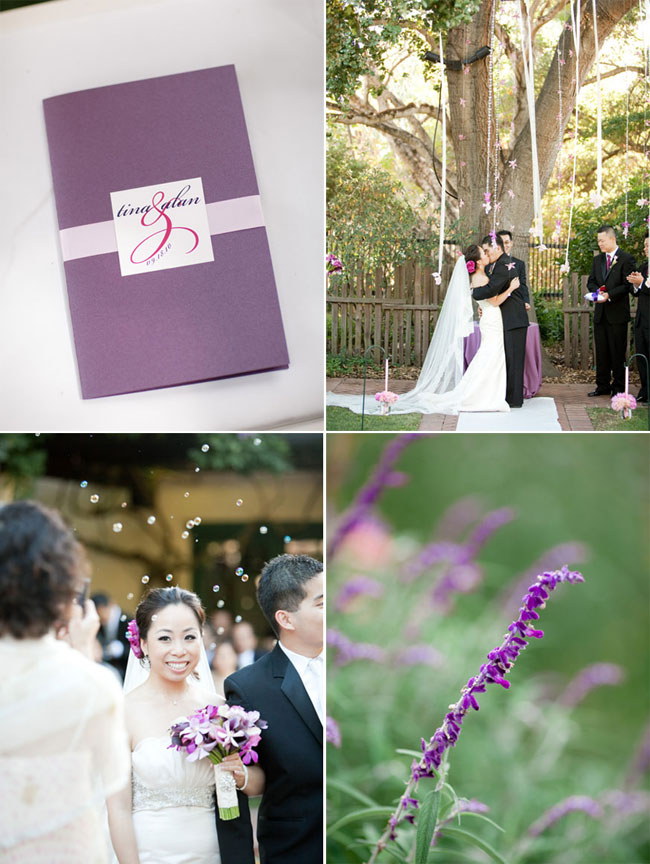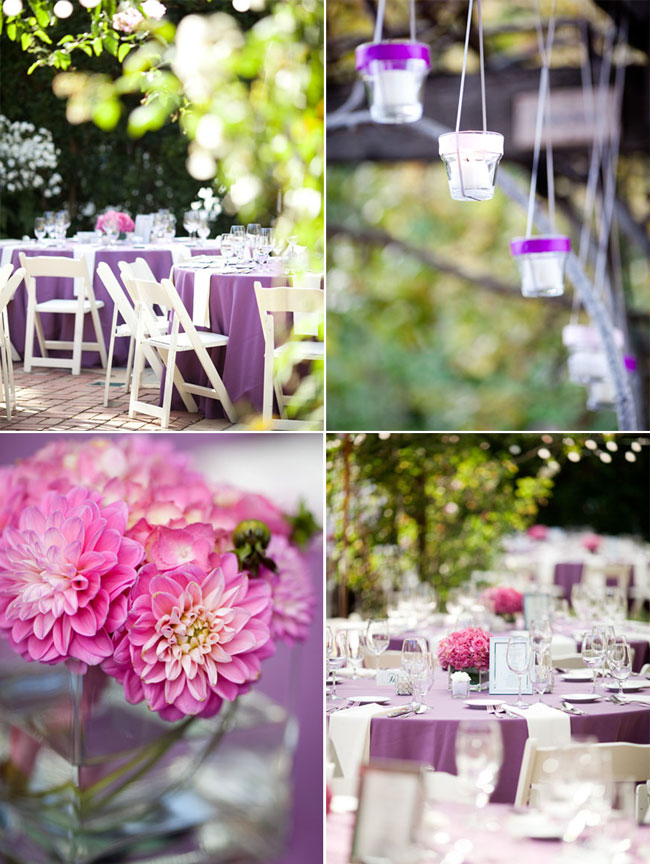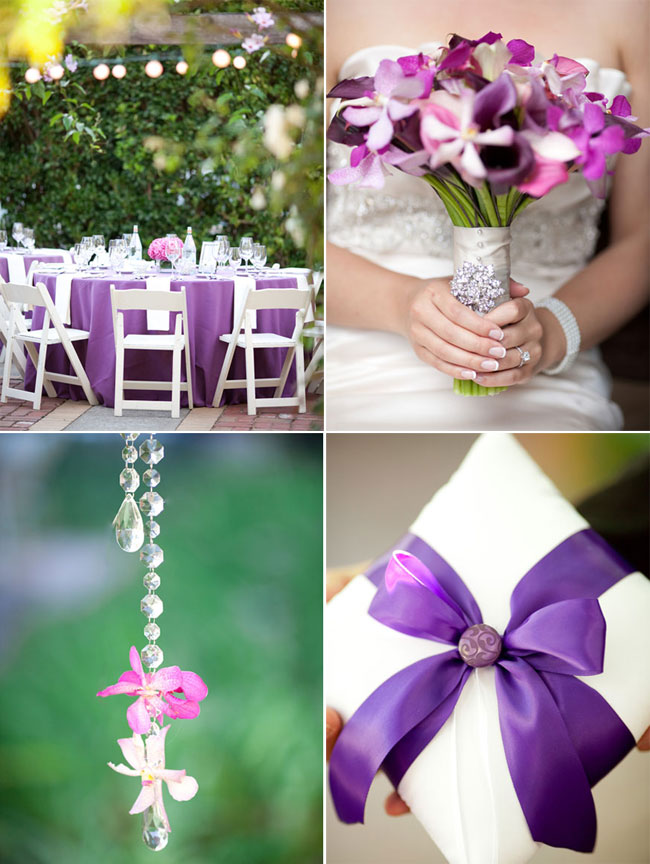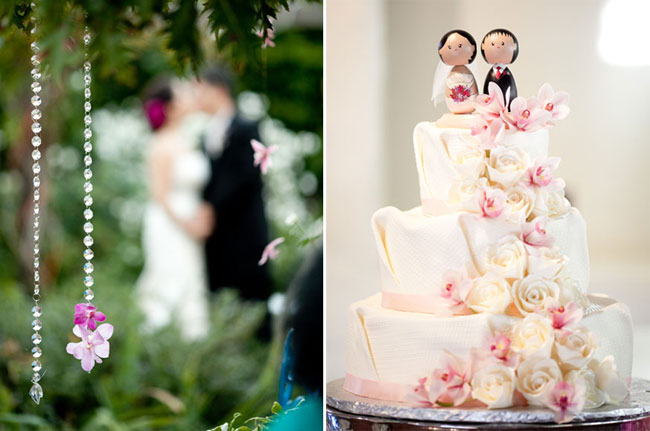 The amazing team to made this day possible:
Ceremony & Reception site: Allied Arts Guild
Catering: Cafe Primavera Animo Resto
Cake: The Cakemaker
Floral Design: Poppy's Petal Works
Hair & makeup: Aimee Lam and Rona Basa of Luxe Image
Groom & groomsmen apparel: Tuxedo Fashions
Rings: handmade by father-of-the-bride
Invitations: Ho Tai Printing
Live music: San Francisco Conservatory of Music
DJ: Alex Wong – DJ Atraxx
Dance instruction: Susan Fong of Ballroom and Beyond
Favors: Kung Fu Cowgirl from Etsy
Dessert Bar: Sweet Tooth Confections
Photobooth: PhotoBooth Royale
Pre-ceremony Treats: Pinkberry
Wedding dress: Alvina Valenta from The Unique Bride
Bridal accessories: diamond necklace designed and handmade by father-of-the-bride, with bracelet from Haute Bride
Bridesmaids apparel and accessories: Jasmine Bridal from Novella Bridal