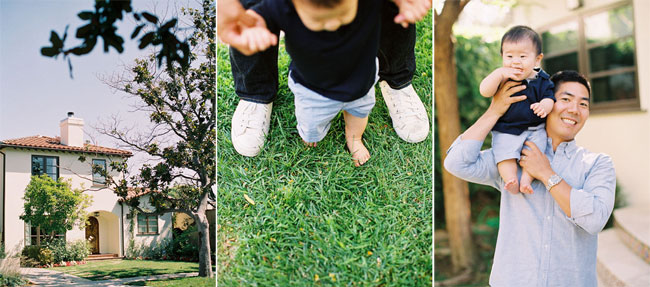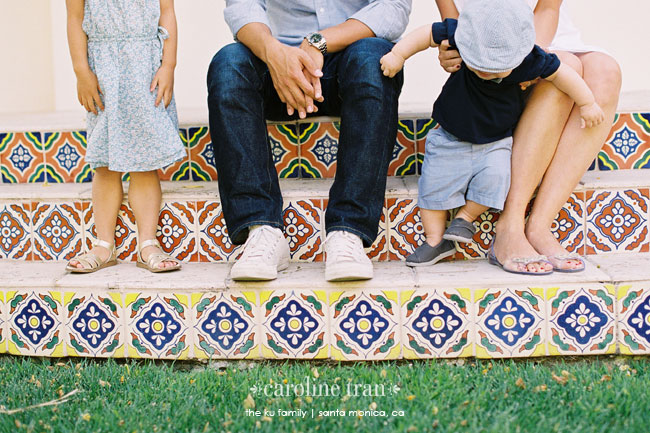 I have a super cool family to introduce you to today.  Meet the Ku family.  Sam is the creative genius behind AG jeans.  You can read more about his brilliance in Esquire magazine.  Vivian also has an amazing sense of style.  She loves finding vintage pieces to reupholster & decorated their house all on her own!  Check out big sister, Audrey's adorable room: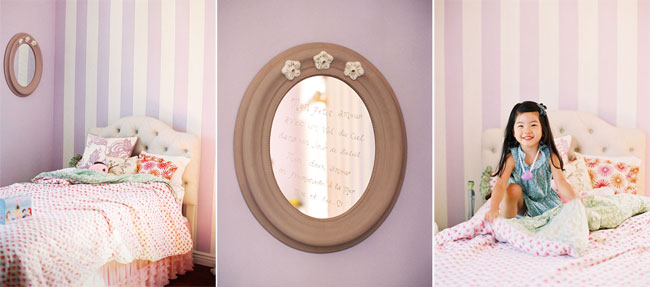 Is this not the cutest thing ever: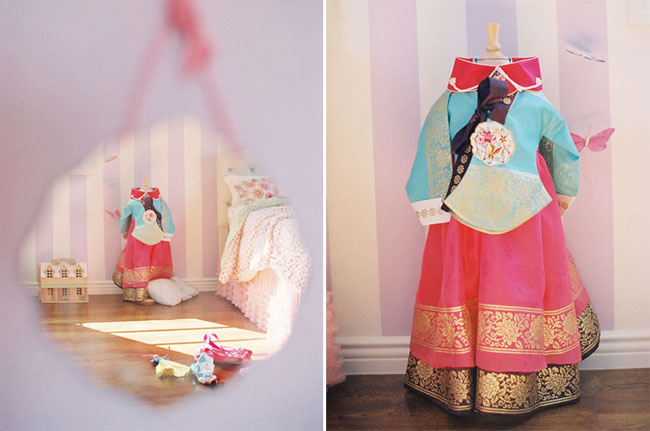 Audrey is also a little fashionista herself.  As she got dressed for our shoot, she asked Vivian, "What's Charlie (little bro) wearing?"  Vivian answers.  Audrey thinks about it a little, then asks, "And what are you wearing?"  She is partially responsible for the family's wardrobe.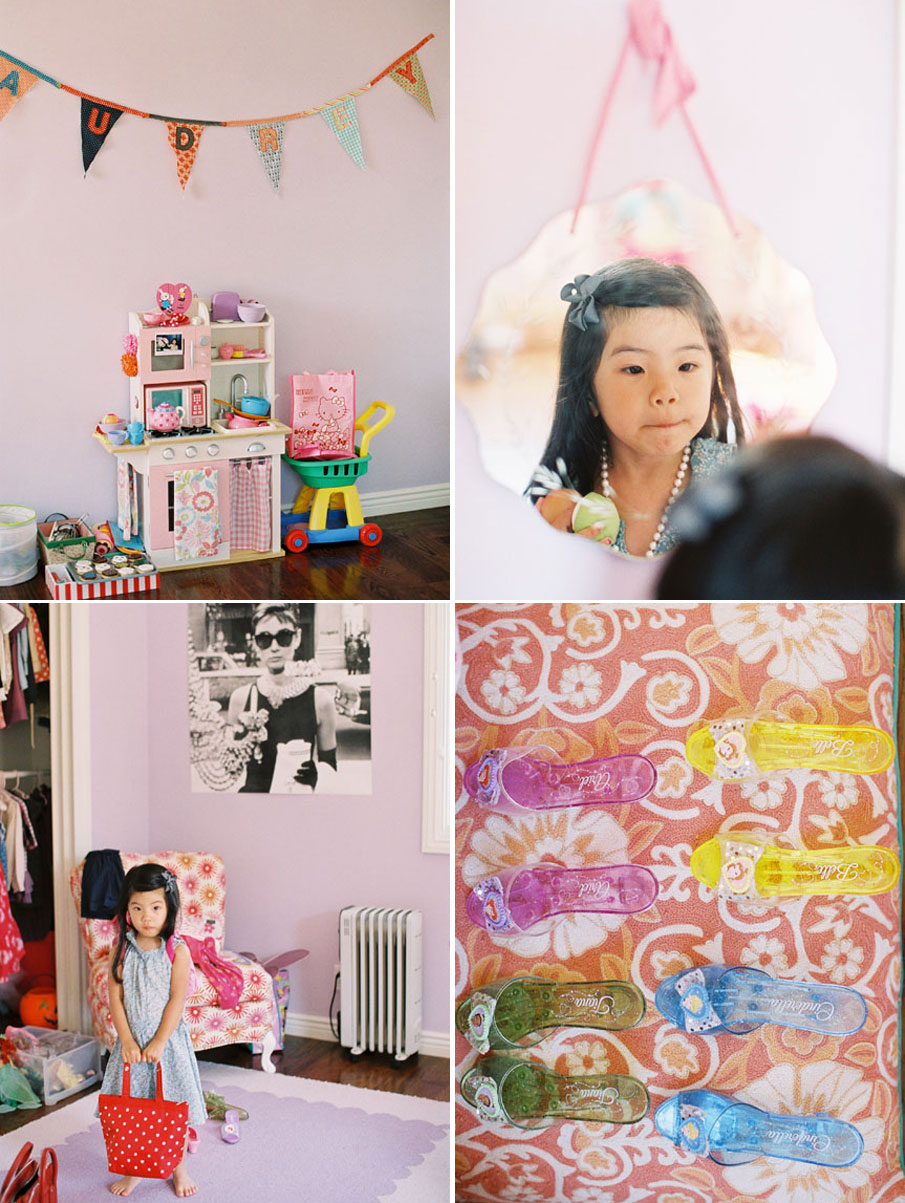 And meet baby Charlie: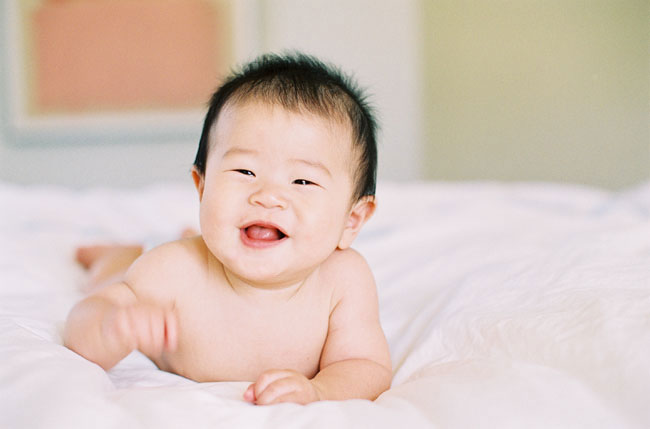 He is just the most adorable little guy!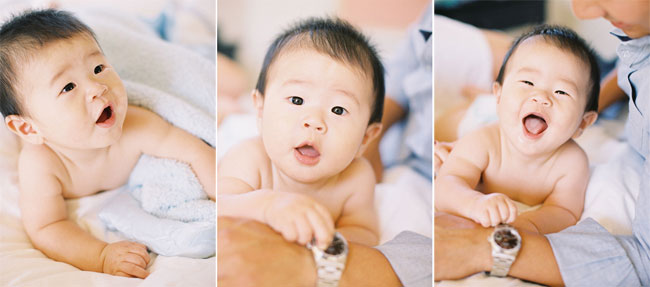 Charlie, no pressure: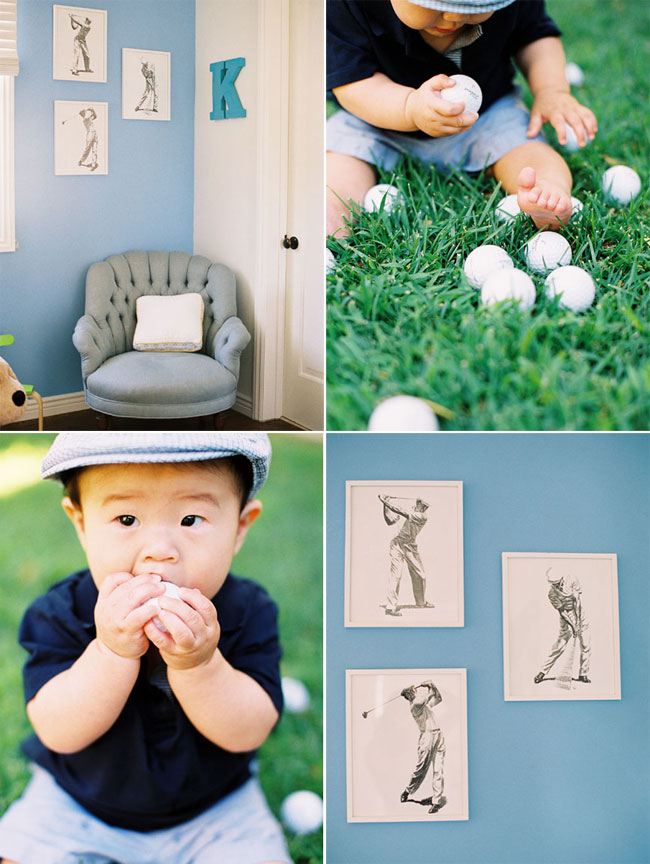 Charlie is going to be a professional golfer one day.  :)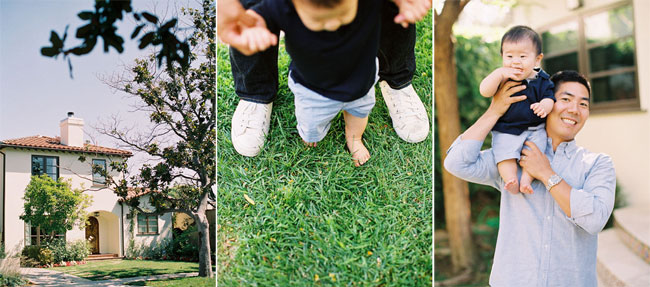 I love their house!  A charming house for a charming family.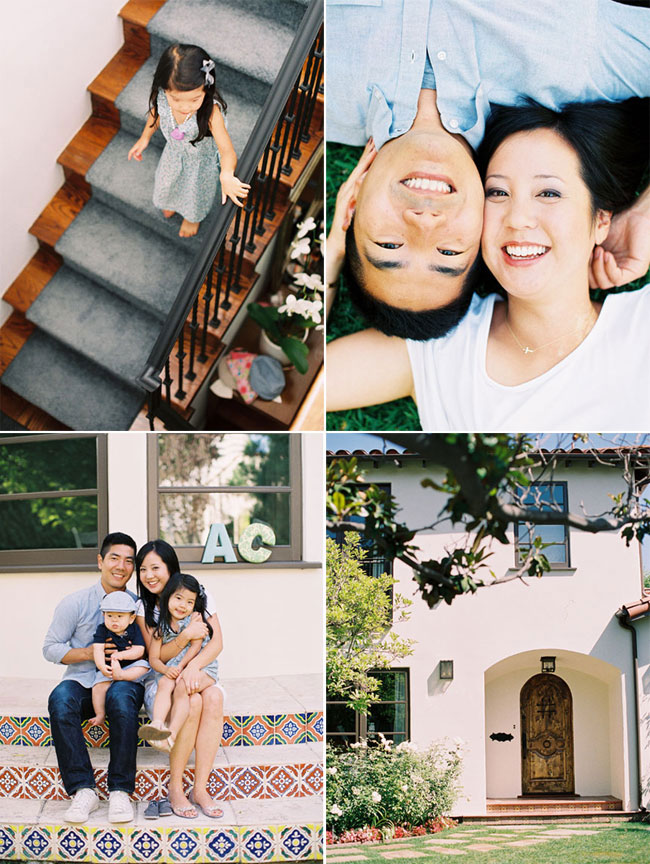 Not sure why, but this is one of my favorite photos: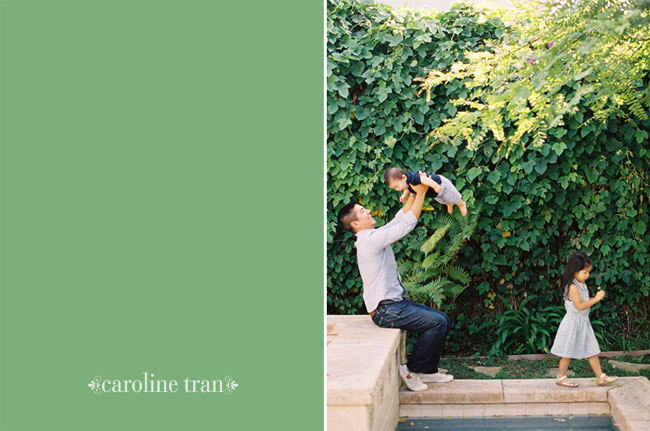 And we learned that Charlie doesn't like grass… don't worry, he'll overcome it for golf though.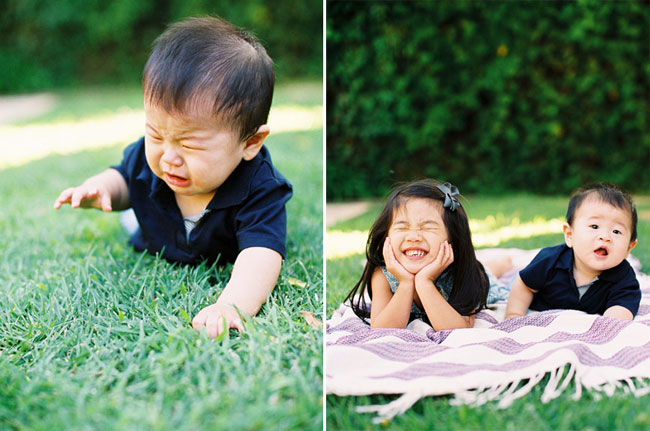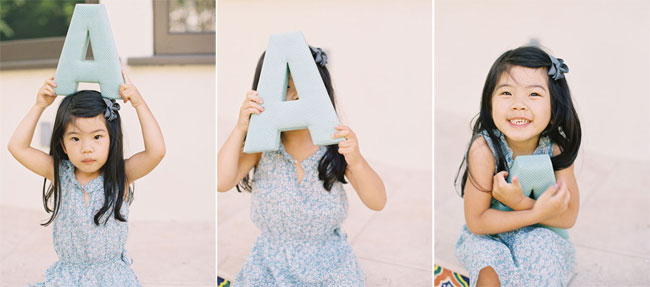 And this next set makes me want a daughter!!!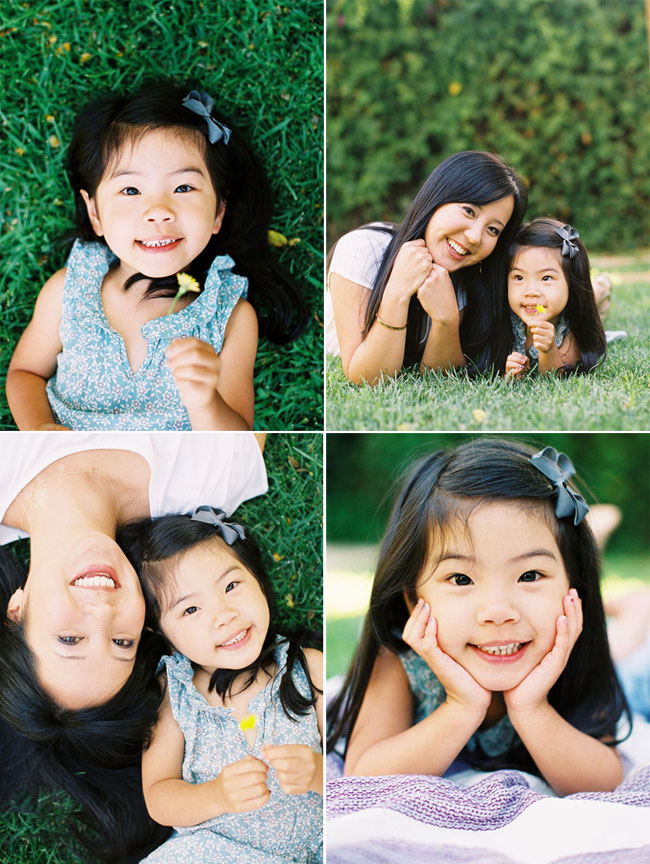 And one of my favorite family photos: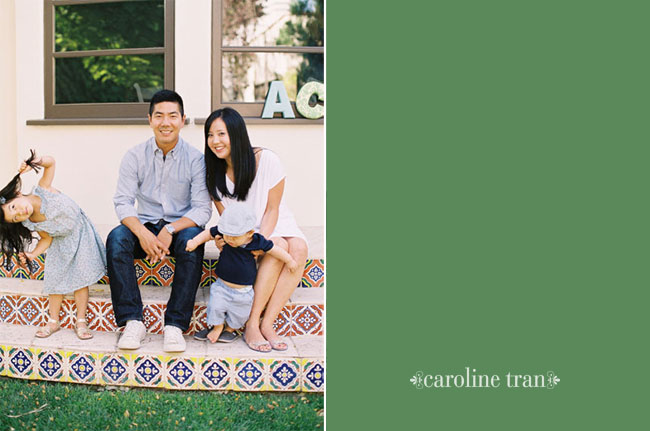 Thank you Ku family for welcoming me into your home.  You have such a beautiful family… and home!