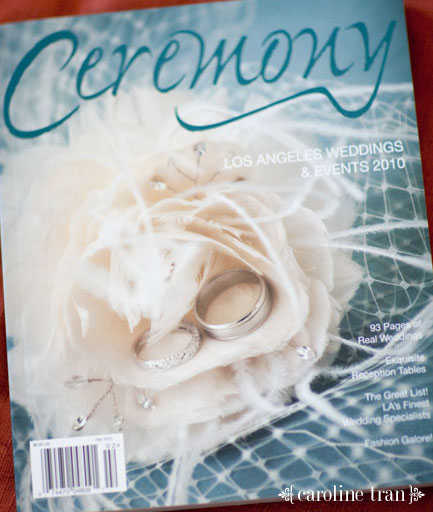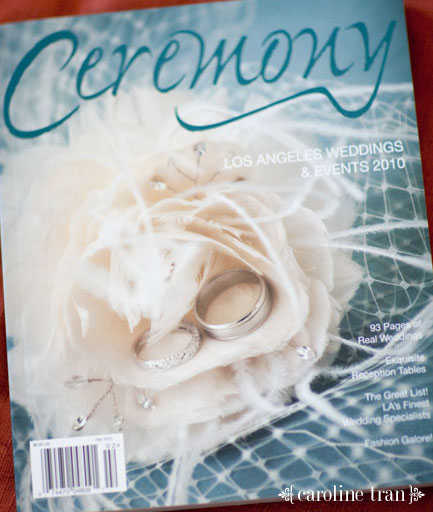 I am so excited to see my work in print for the first time!  When I first wanted to pursue photography (or anything creative for that matter), my parents just couldn't understand.  As I juggled photography with teaching, my parents often said, "It's nice that you like photography, but don't let it affect your real job."   When I quit teaching, they said, "You're just taking a break, right?  You can go back?"  Of course I always just smile and nodded.  With my limited Chinese and their limited English, it's hard to really talk about things.  It's hard to express how happy and fulfilled I feel every time I capture the memories and tell the stories of my amazing clients.  When I received a preview of the new Ceremony Magazine a few weeks ago, I bookmarked all the pages I was on and gave my dad a copy.  My dad has always been a reserved man with his emotions and thoughts, so all I got was a slight smile and a nod from him.  From that simple gesture, I know he is proud.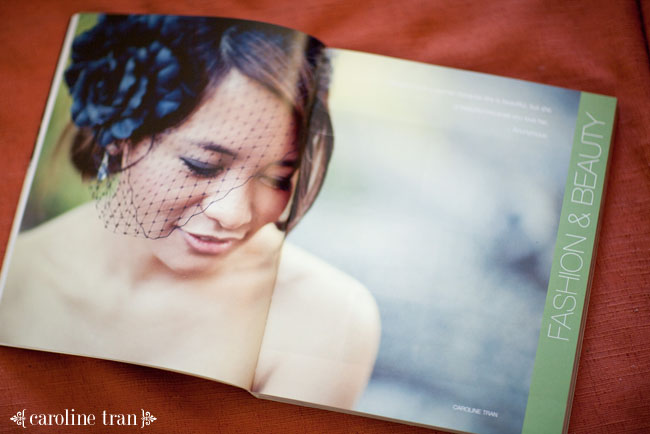 I love that full page spread of Pamela from their engagement portraits!  Pamela, if you're reading this, congrats!  Email me and I'll send you a copy!
I had to get Jonathan to take a quick photo of me in our driveway the day before my profile picture was due.  And I love the engagement photo they chose for Ngoc's article about planning her own wedding.  She's the owner of Sky Box Event Productions.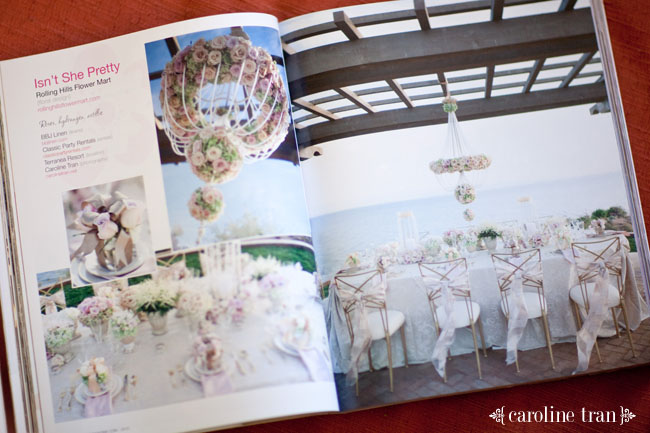 Above is the table top shoot I did for Rolling Hills Flower Mart.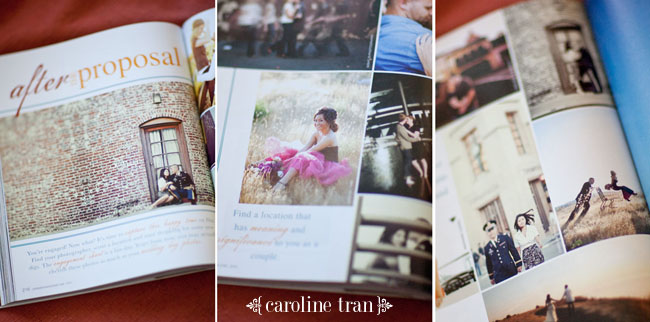 Congrats to Betty & Brandon and Pamela & Scott on having their engagement photos featured!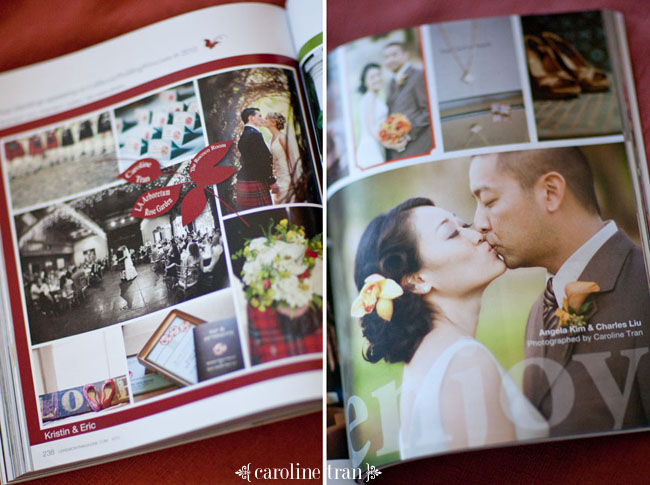 Also congrats to Kristin & Eric for having their wedding featured!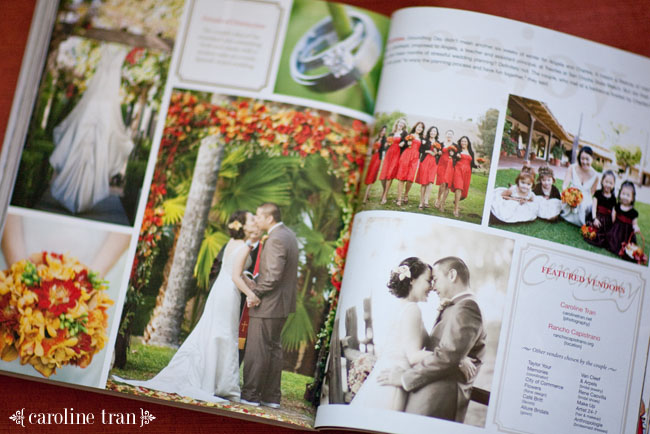 And last but not least, congrats to Angela & Charles for their 3 page feature!!