Thank you to the 300+ people who came out last night to our open house party!  From the bottom of my heart, thank you.  Thank you for all the continued support.  I had such an amazing time hanging out with old friends and meeting new friends!  I really don't even know where to begin to express my gratitude.  There were 100+ more attendees than we expected, so there weren't enough swag bags to go around.  For the lucky few who did get our bag of goodies, you should have received a calendar I made, shown below.   I printed extra cards, but had ran out of cases.  Since I have extra cards, I will be ordering more cases and would like to offer them for sale.  Profits will go to the American Red Cross.  The calendar starts in Feb 2010 and goes to Jan 2011.  First come, first serve, so get them while you can.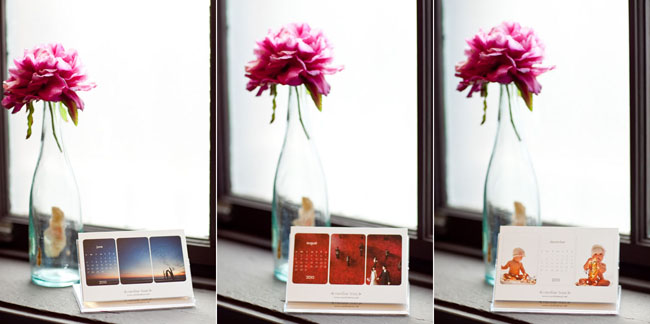 And now on with some photos from our open house party.  I didn't take much though.  I had the camera for maybe 15 minutes, but wanted to talk to all the fabulous people who came instead.  Jonathan ended up taking the camera away from me and I just enjoyed everyone's company.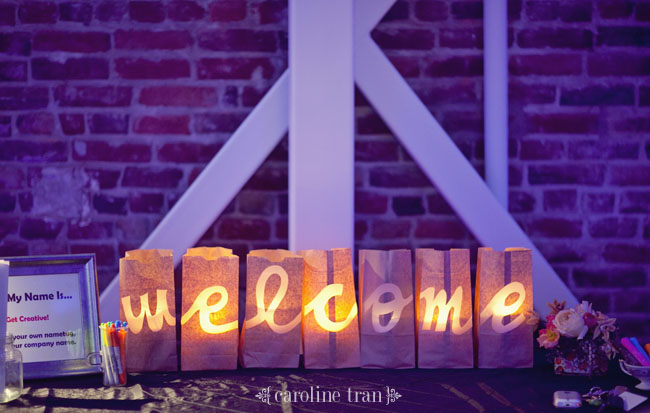 For those who don't know what this event was all about, there are 7 event professionals in my building.  We all joined forces to host a collaborative open house party – all three floors were open to our guests.  I welcome you to the open house of: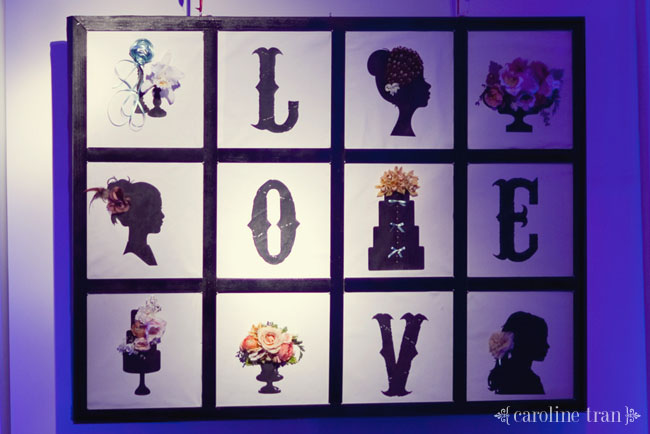 The amazing decor & flowers were done by Euri & Kendra of Fleuretica.  I love their welcome sign and the LOVE sign!  Major thanks to Jack from The Music Man Productions for the awesome lighting!  And I'm sure you're tired of seeing my frame wall my now, but here it is again.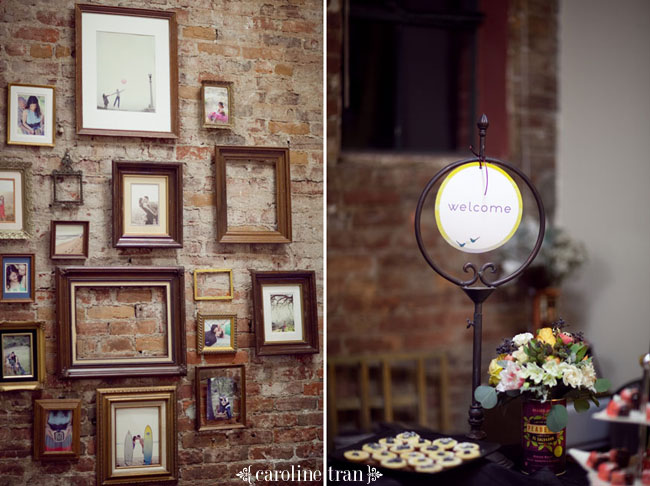 I LOVE these adorable arrangements by Fleuretica!   I want them permanently in my office!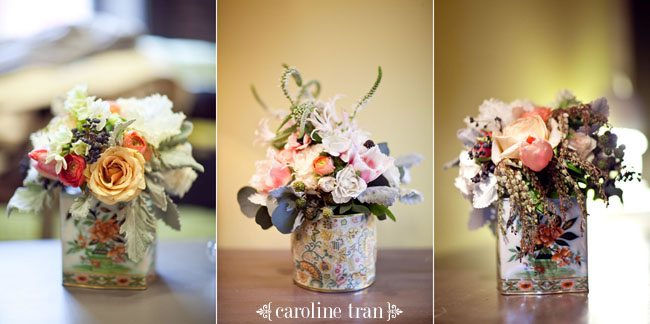 This next photo is a wall that I don't show very much of.  It's our TV cabinet.  The decor above was set up by Tracy from The Flower Tray, with fresh flowers added by Fleuretica.  I LOVE the flowers in the coffee can by Fleuretica.  Euri was kind enough to let me rummage through their van for extra flowers and I put together the arrangements in the milk glass!  Not as fancy as theirs, but I had a lot of fun doing it!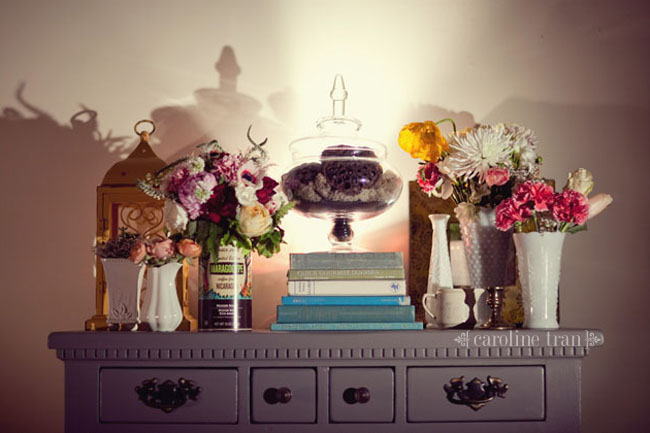 And here is our desk area: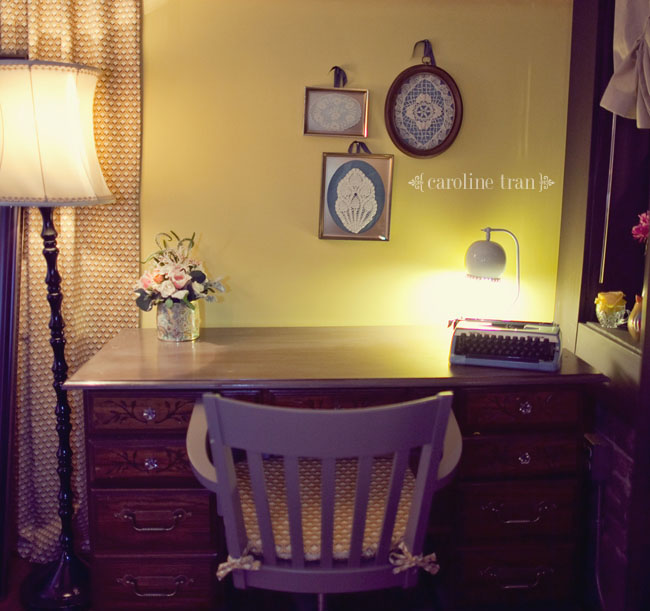 I was hoping to get a photo of the space empty, but it never was empty.  I loved what a full house it was!  I also love the new canvas I put up in the office.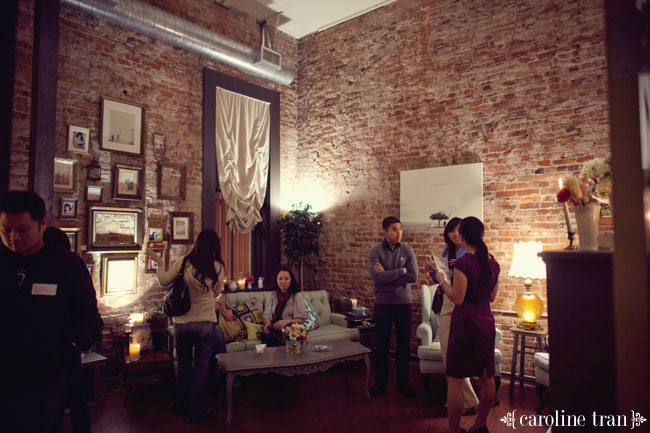 A lot of people commented how they hadn't seen that photo on my blog yet.  Well, I just haven't blogged that wedding yet.  :)  I loved the photo so much that I made a canvas of it before I even finished editing the wedding.  lol.  So in case you wanted a better view of the photo, here it is:
It's one of my favorite wedding photos.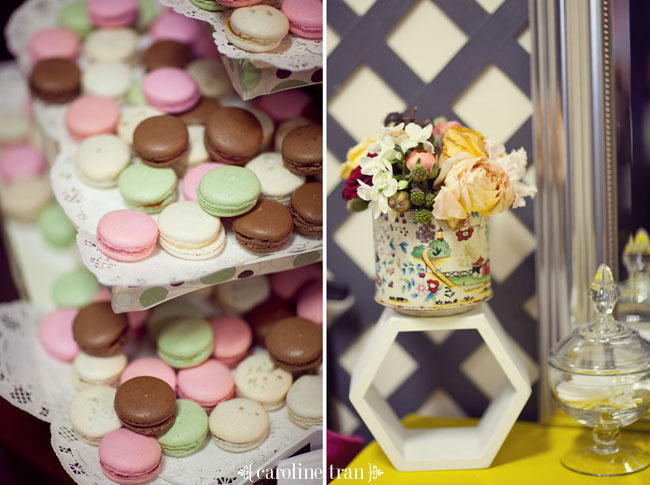 We also had THE BEST macaroons by Joie Pastisserie!  The caramel & sea salt one was AMAZING!!  I took a bunch home and had them for dinner & breakfast today!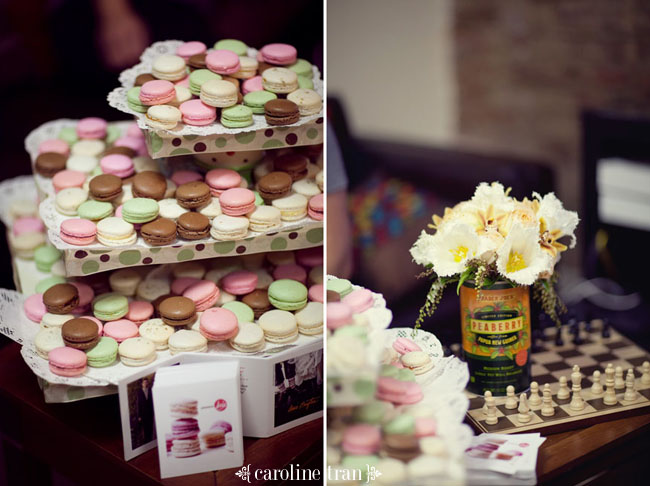 We also had super cute & yummy pastries by Lotus Culinary Creations.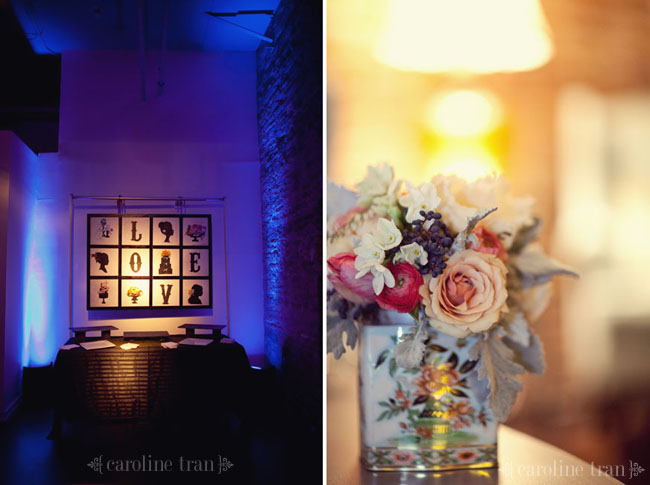 I loved how Fleuretica hung the mason jars along the brick wall.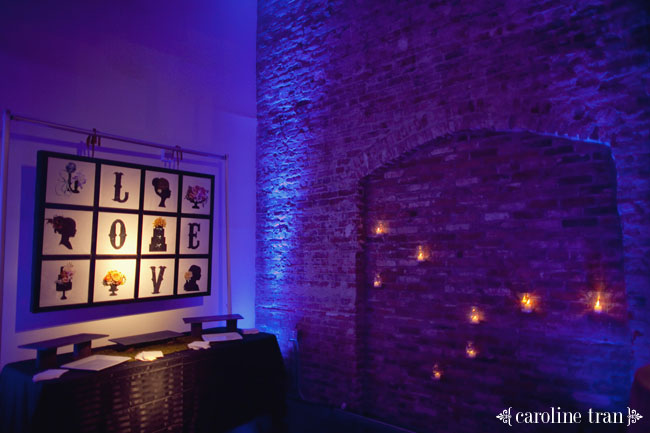 DJ and MC was by the fabulous Eugene from Zuno Productions.  And the endless flow of alcohol & food was by the ever so awesome Huntington Catering.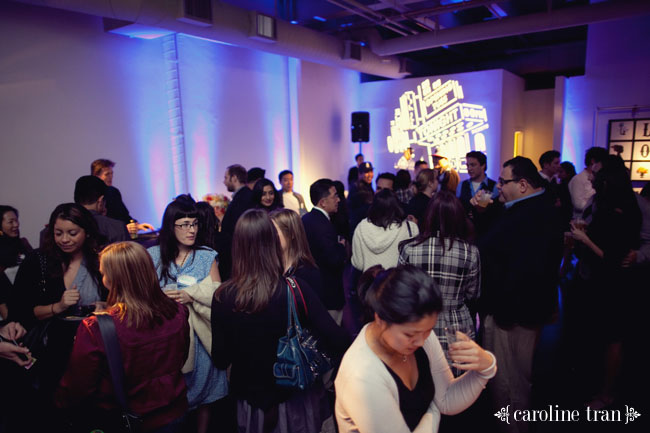 And finally, the fantastic team of Sky Box Event Productions who kept the party flowing seamlessly!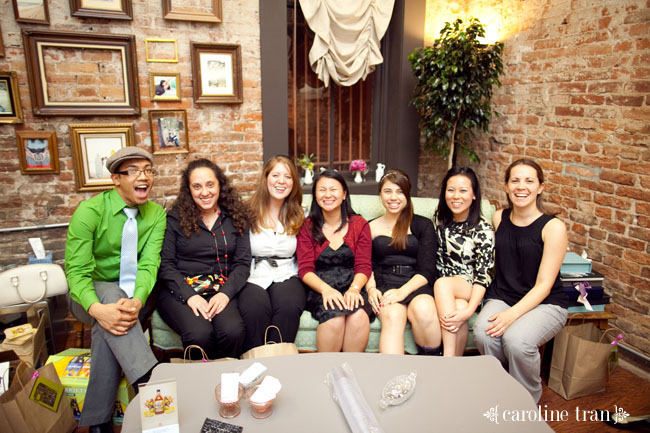 We really wanted our goodie bags to be filled with great swag, so here are some of the items that were given out: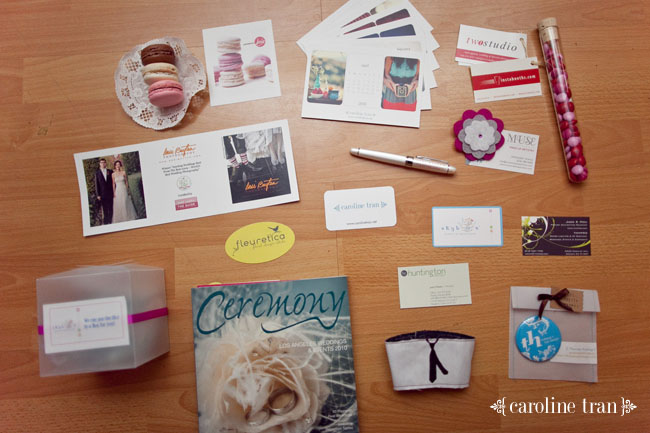 HUGE thanks to all the people who helped us put this event together:
Ceremony Magazine:  Thank you for sending each of our guest home with a copy of your beautiful magazine and for coming all the way from San Diego to represent!
Huntington Catering:  Thank you for the wonderful food & service!  I wish I got to eat more than 2 bites!
The Music Man Productions:  Thank you for providing the beautiful lighting and for setting up the generator!
Zuno Productions: Thank you for being awesome DJs & MC!
Joie Patisserie:  Thank you for the heavenly Macaroons!
Lotus Culinary Creations:  Thank you for the awesome pasteries!
Sweet Addiction:  Thank you for our lovely cake and the cute minis!
Cakes by the Pound:  Thank you for that awesome strawberry cake!
Instabooths:  Thank you for the photo booth fun!
Sabrina's Sweetery:  Thank you for the delicious chocolate & lemon cookies!
And lastly, I leave you with this cool video highlight sent to us by Charles Lauren Films.  It was such a great surprise to find in my inbox this morning!  What great turn around time!  Hope you all had a blast at the event too!
Level Up in Pasadena from Charles Lauren Films on Vimeo.