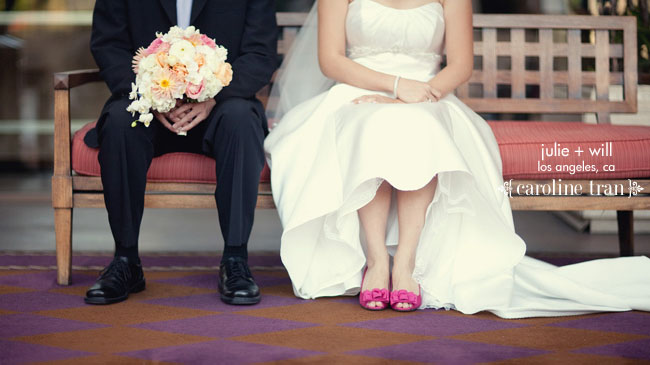 Just a quick update.  Things have been super busy here, so I apologize if you emailed me and haven't heard back yet.  I just got back from SF and catching up on emails.  I met up with two former students while in SF!  They're going to college now and came out to hang out for half the day.  It's so weird to see how much they've grown and matured since.  Another great news is that Jen & I received A LOT of entries to our love shoot contest.  We're still going through them and planning to make an announcement next week.  Stay tuned!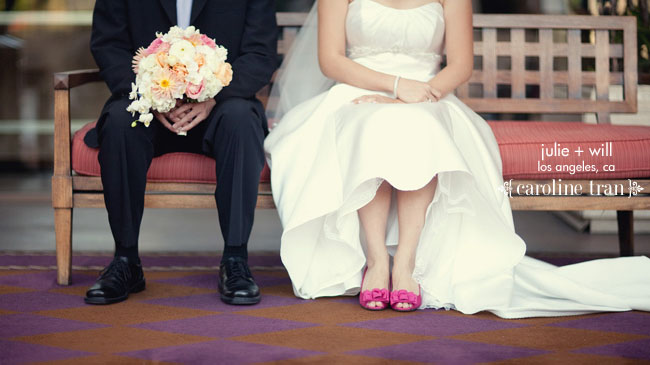 Today, I wanted to share Julie and Will's cute intimate wedding.  Family and friends flew in from all over the world to celebrate with them.  Will's brother came from Australia and rented out a cute little house for them to get ready at.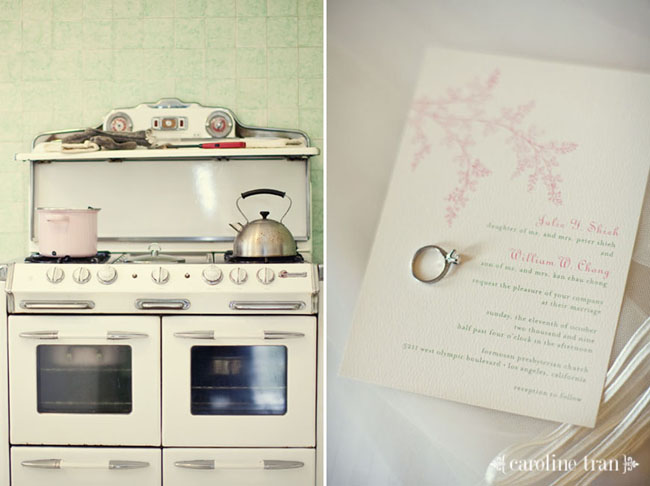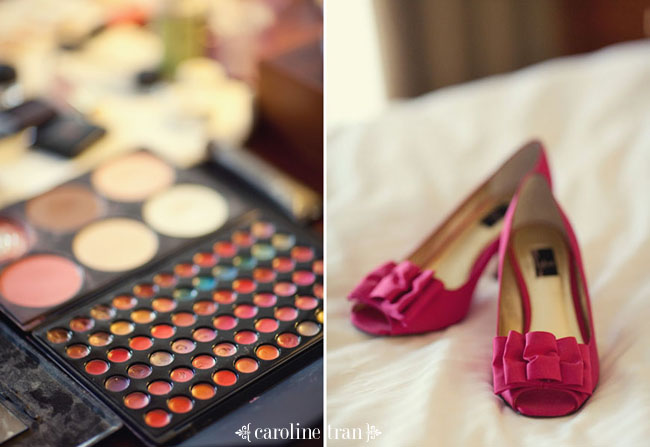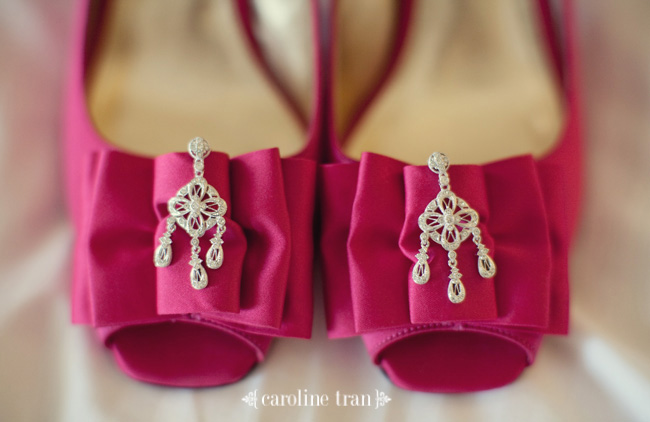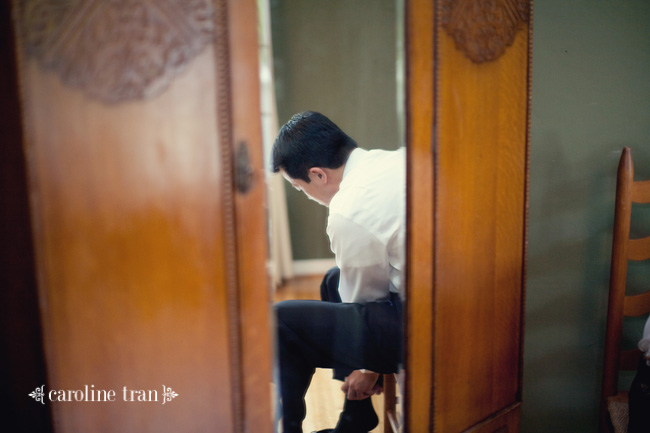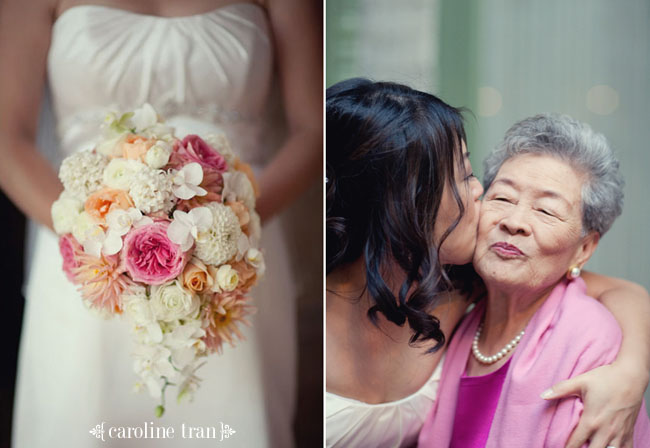 I love that photo above of Julie with her grandma!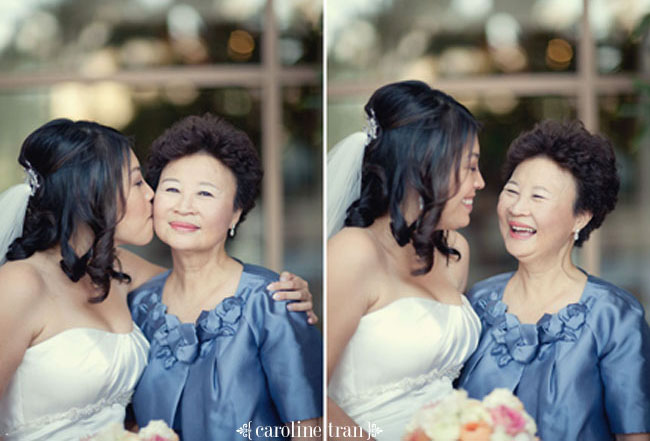 And I also love the above photo of Julie with her mom.  Isn't her mom just the cutest?  Love her outfit!  Susie Chhuor is the one behind the perfect makeup & hair!  It's always great to work with her.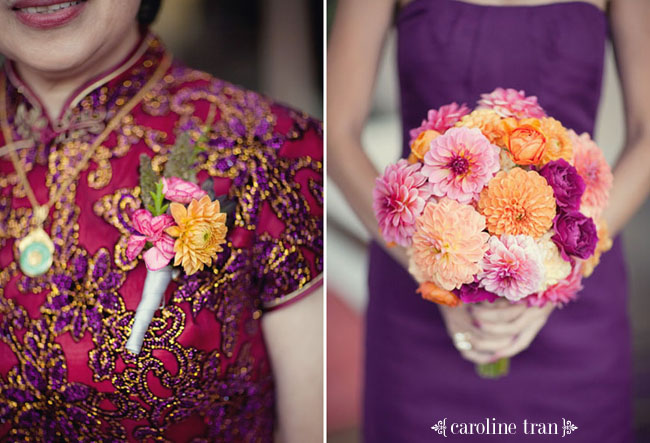 My favorite flower is now again dahlias.  When I first researched flowers for our wedding, I fell in love with dahlias, but somehow through the process, I forgot about them. When I saw Julie's flowers, I jumped with glee.  They're so colorful & happy!  I just love everything about their flowers, especially this bouquet and their centerpieces!  The genius behind the flowers is the brilliant Clover of Dandelion Ranch.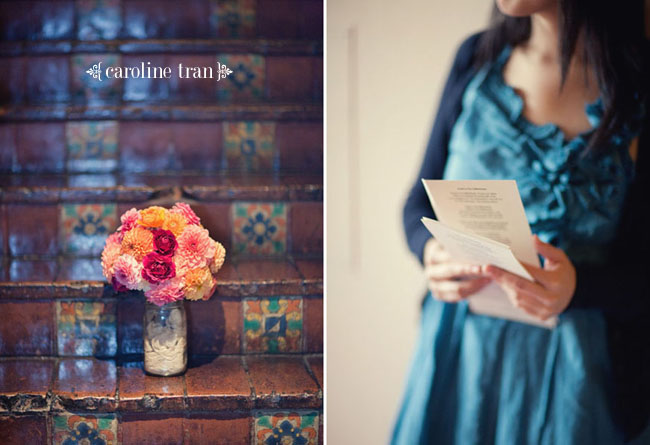 And then the anticipation before the ceremony begins…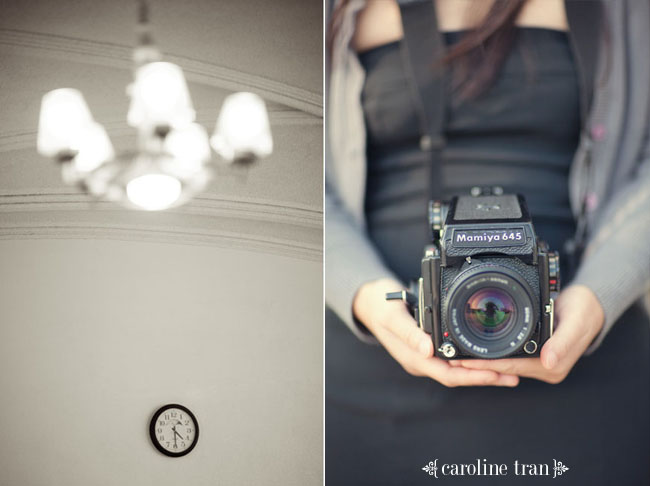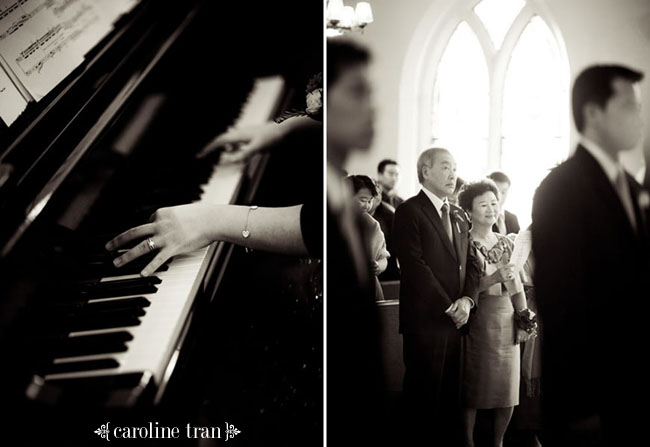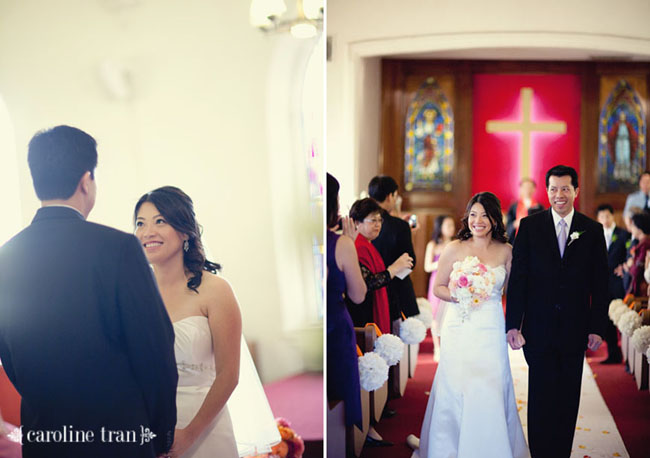 After a touching ceremony, they're officially husband and wife!  Yippee!  You can see how happy everyone is for them.  Love these huge group shots!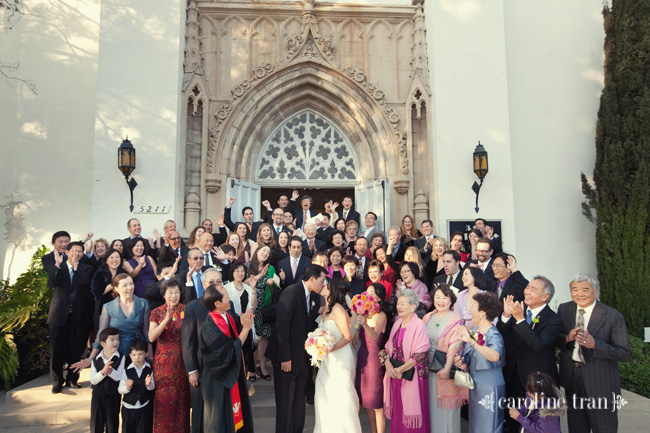 Then we headed to Campanile for the reception.  It was an intimate affair with the most darling flowers.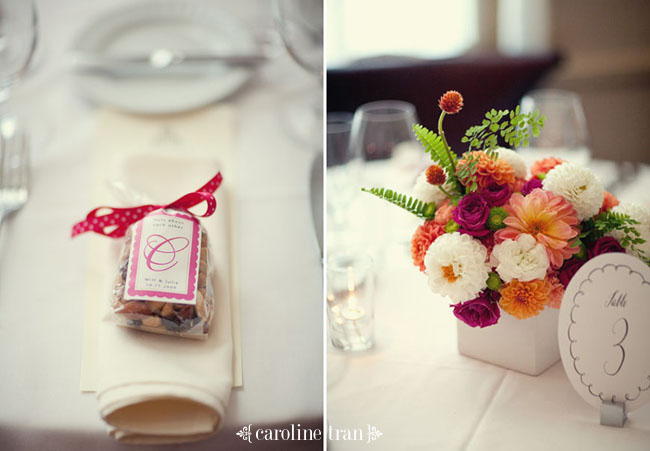 I want my house full of dahlias!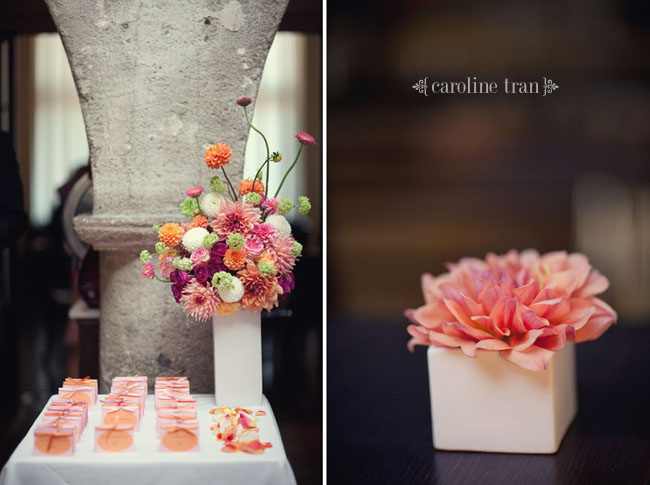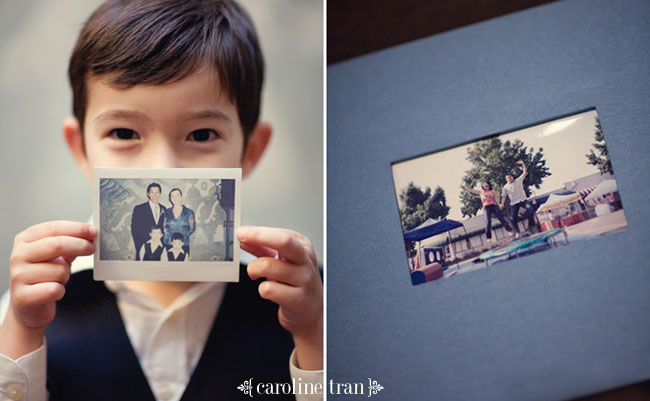 Guests always have such a blast with Polaroid guest books.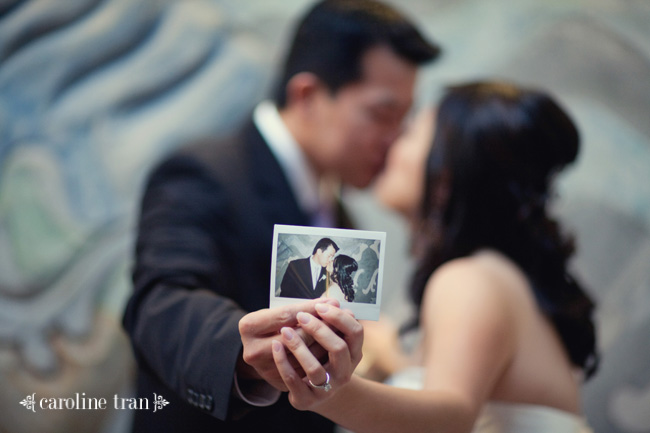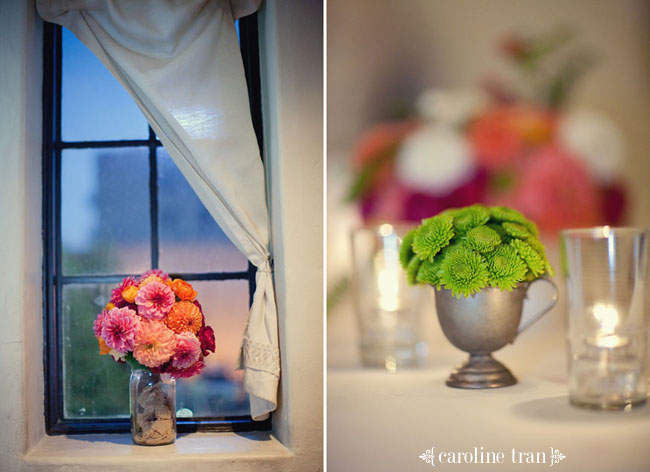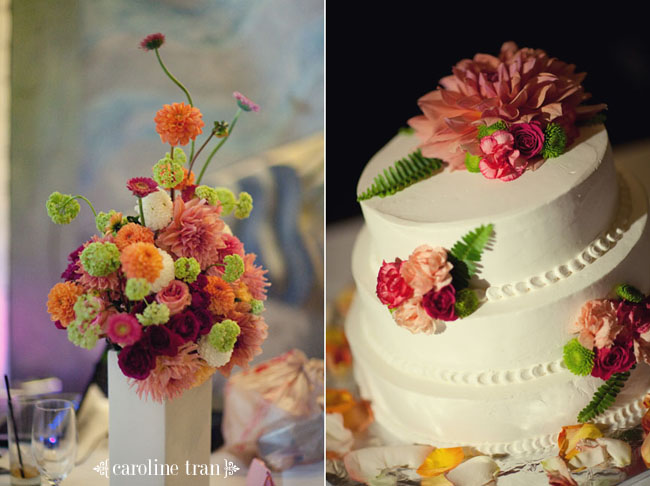 Their cake was adorable too!  It was baked in house and decorated by Clover of Dandelion Ranch.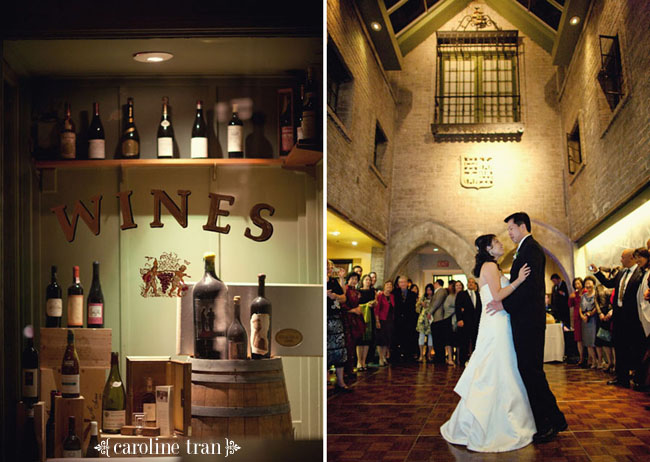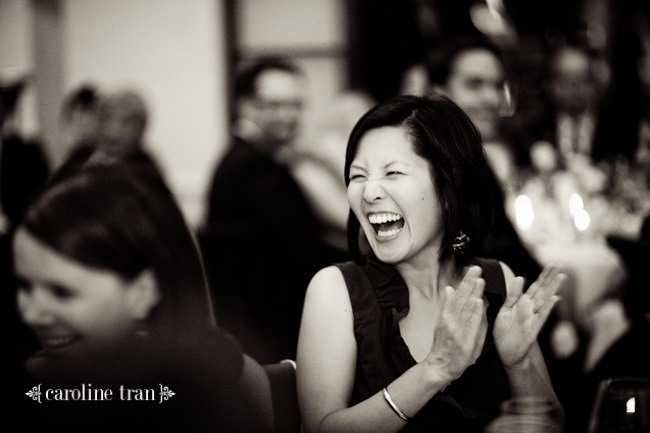 Congrats to you both!  It was a beautiful day full of laughter and tears of joy!