For those who are married, you know how fast the day comes and go.  And like Jonathan did to me before our wedding, he broke down my dress's hourly rate, which made me really want to do something with it again.  Irene and Jerome understood this well and booked a day after session/trash the dress before their wedding.  Upon their return from their honeymoon, they got all dressed up again and we spent an afternoon romping around!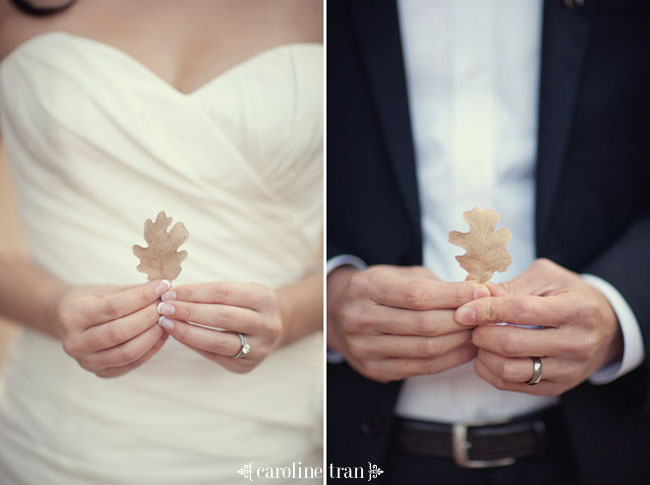 It was the perfect fall afternoon here in LA.  Since photography, I notice so much more of my surroundings now, like this leaves-covered floor!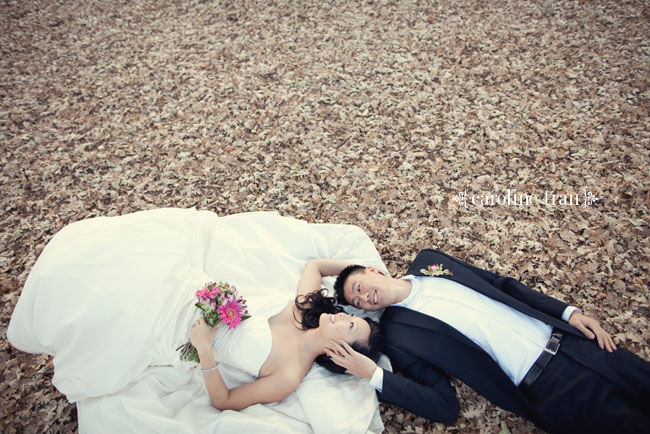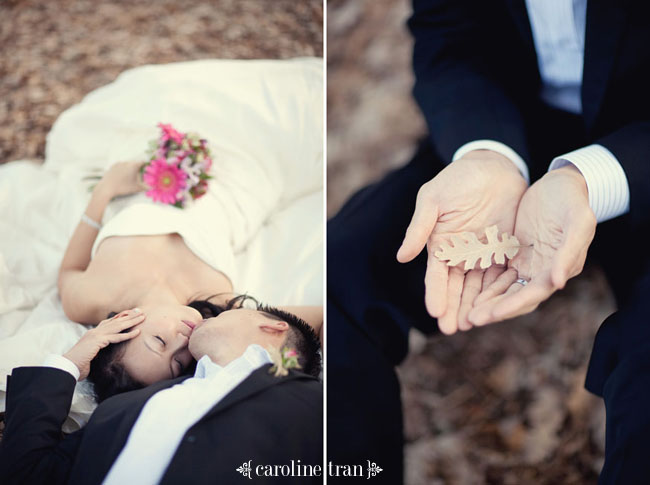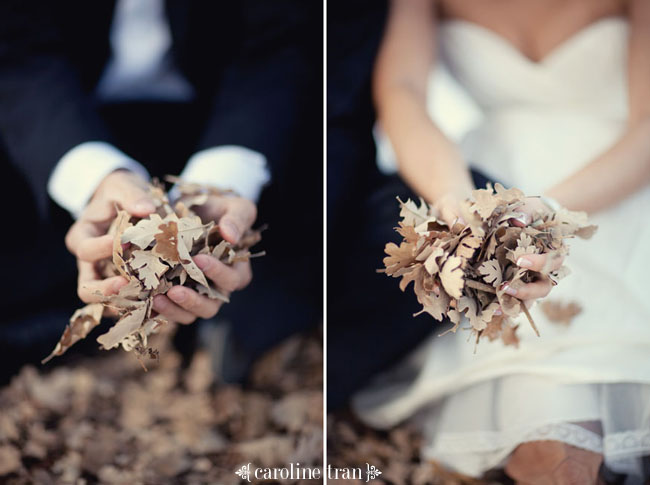 Next is one of my favorite shots!  I actually have a canvas of this hanging above my door in my office.  Every time I leave the office, I look up and laugh.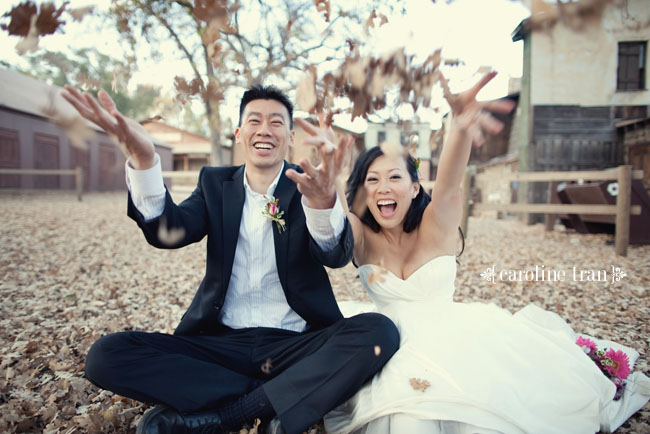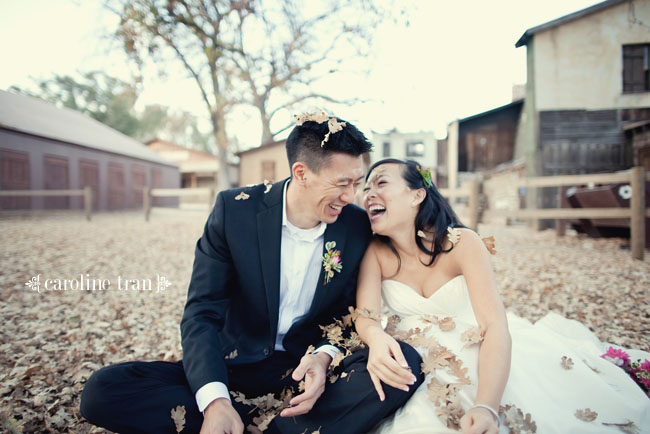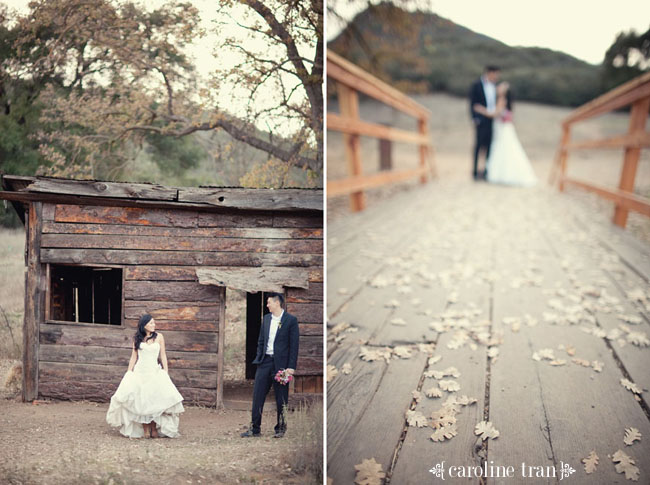 And a stream that isn't dry!  It was actually a really cold afternoon, so we were all careful not to fall in!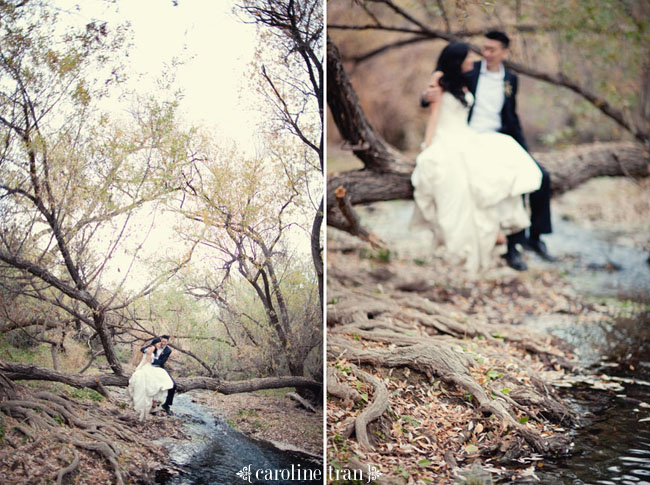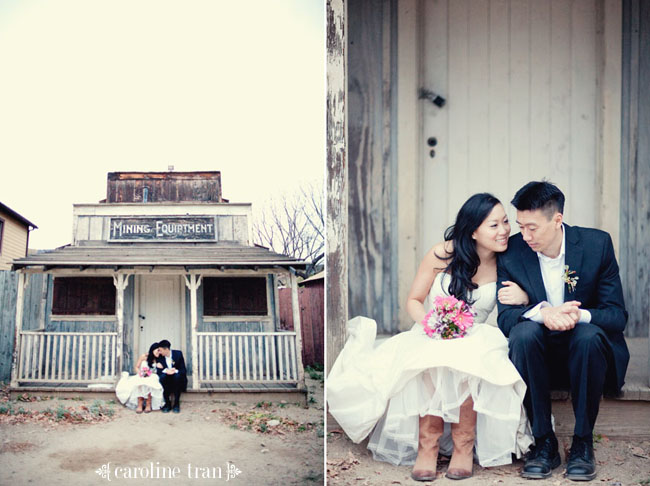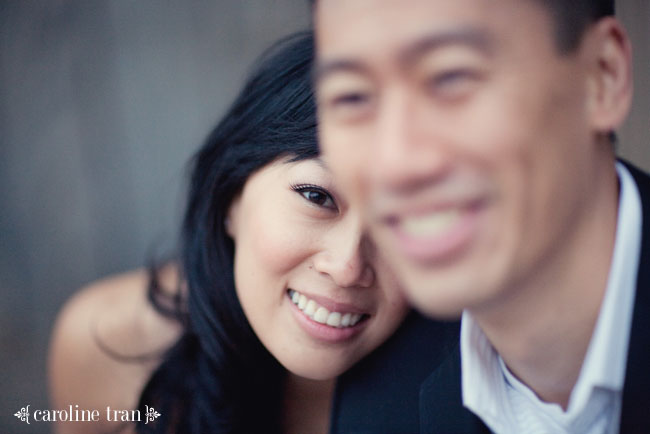 Aren't they just so sweet?  I love day-after sessions because they're freshly newly weds.  I love those moments where they realize "you're my wife (or husband)!  Whoa, weird to use that word."  Weird in a totally good way of course, but I love the giddiness that usually comes after the realization.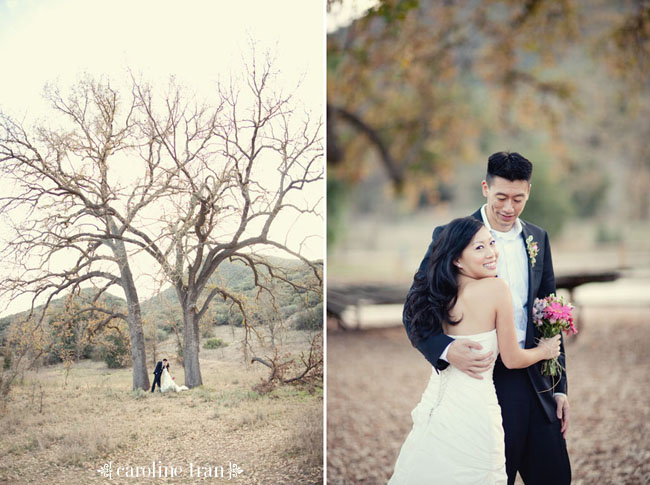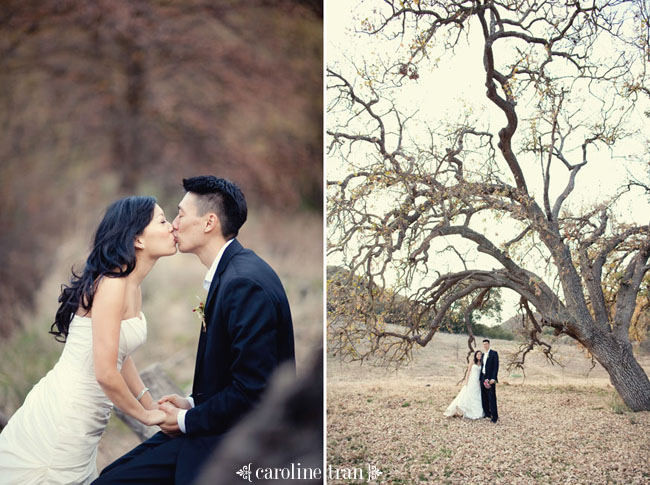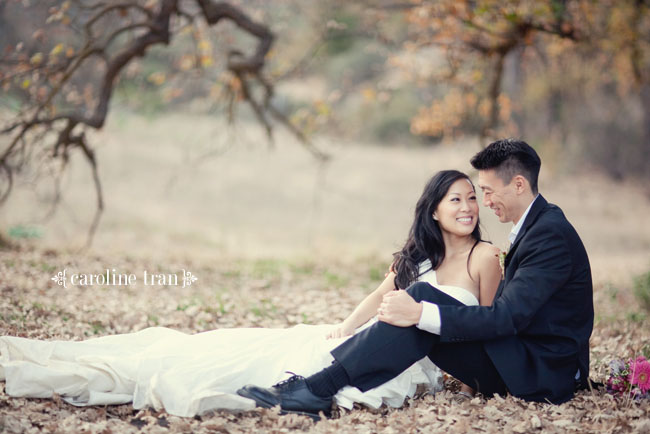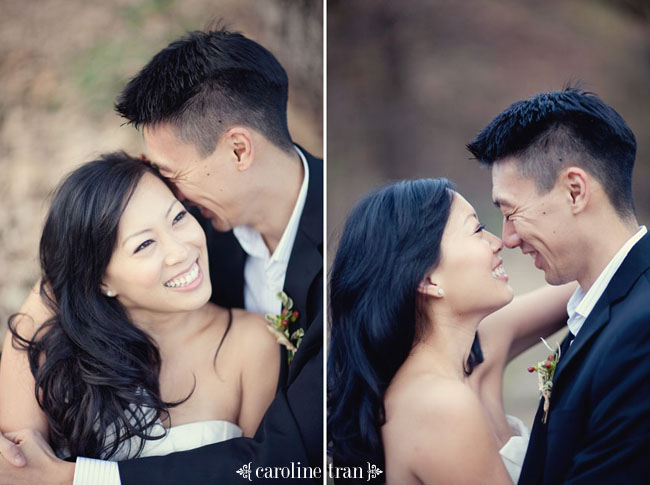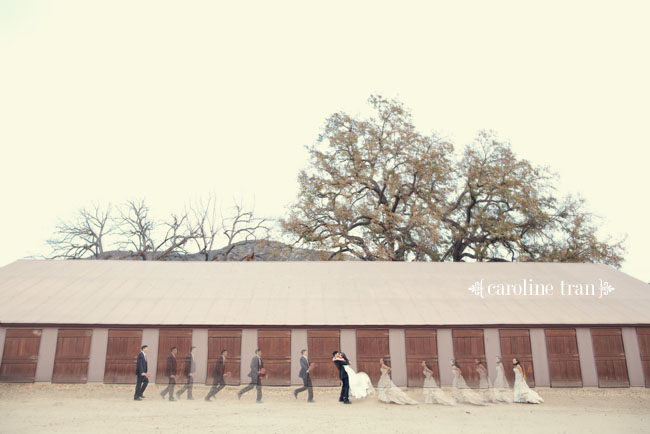 Congrats you two!  Keep adoring each other like you do!  Keep on giggling and having fun together!