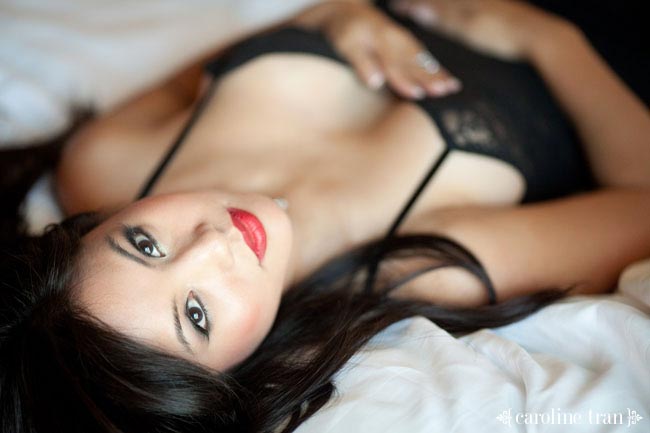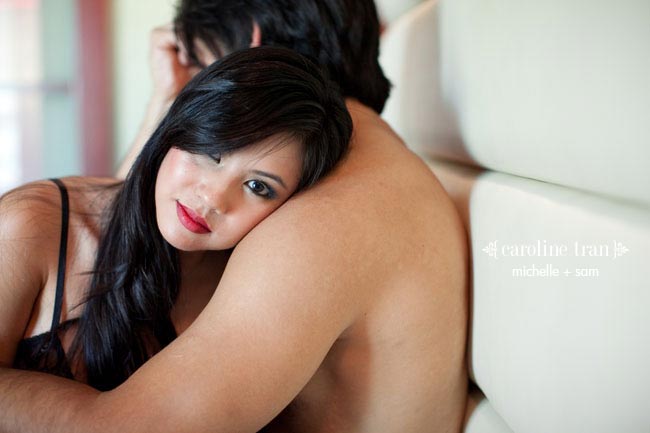 This is different than my normal engagement sessions, but when they approached me about doing a sexier, more intimate, engagement session, I knew a couple's boudoir session would be perfect!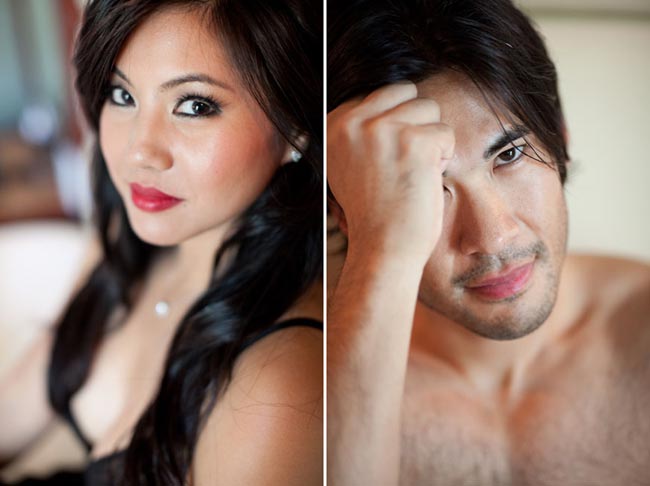 I met this hot couple for the first time at the hotel.  One of the first things they said to me was how they are so old.   They joked that they thought I would freak out when I saw them and realized they weren't young.  They are way modest because they are both in incredible shape and hot!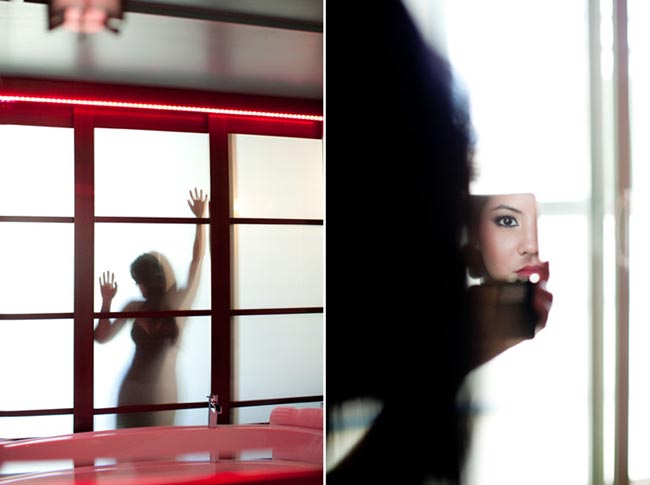 This was my first couples boudoir.  I approached it the same way I do my normal boudoir sessions… less is more.  Sexy to me is being suggestive and leaving lots to the imagination.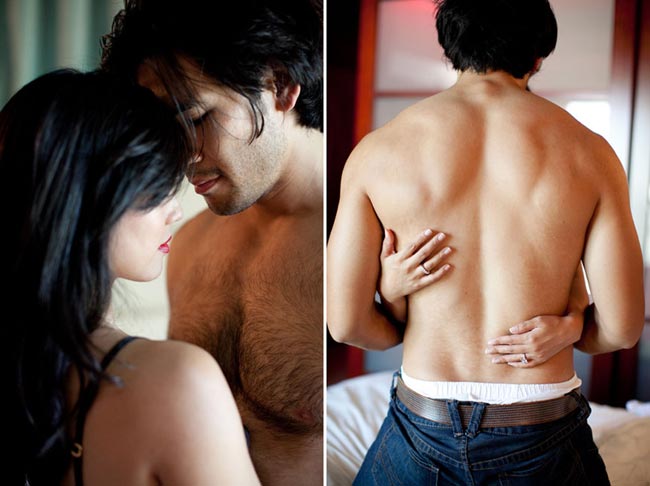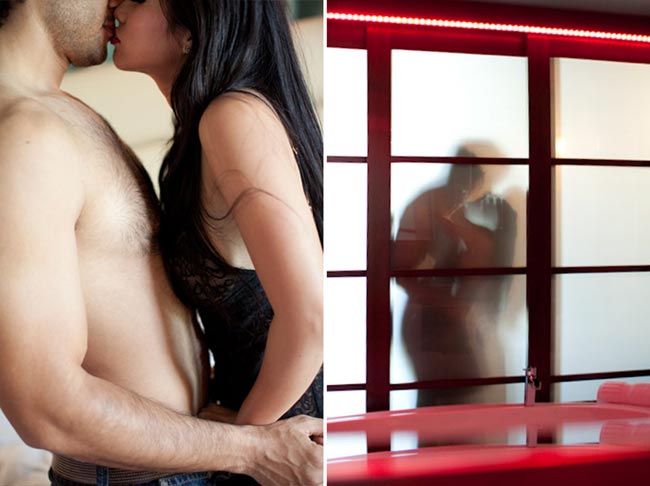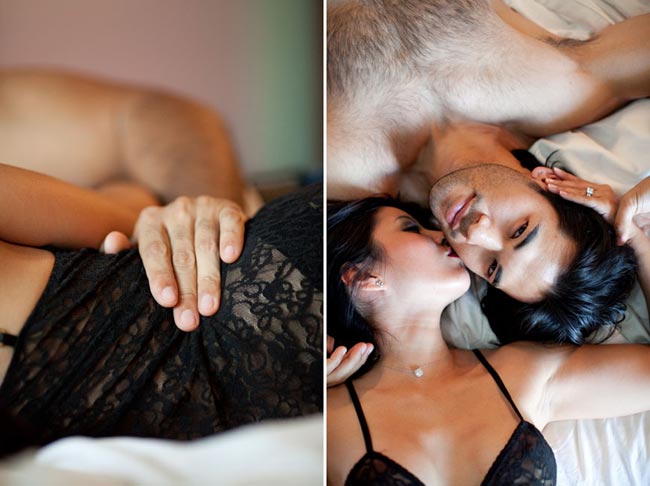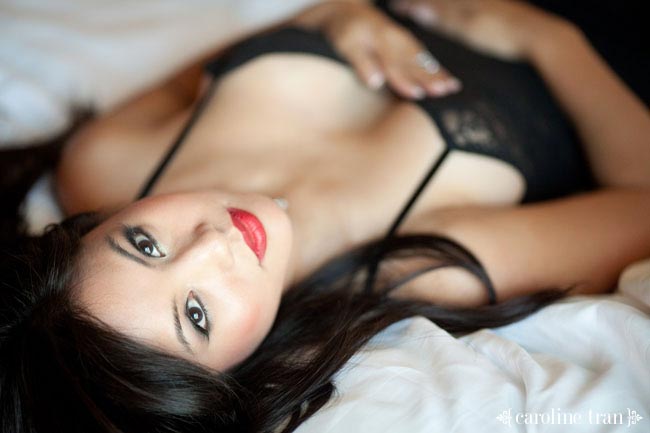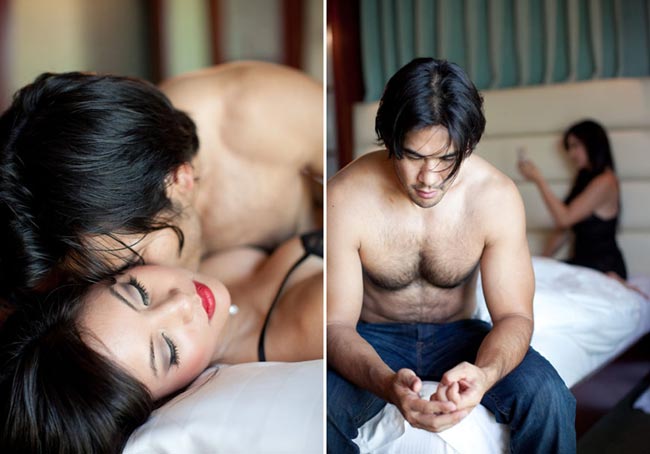 One of my favs: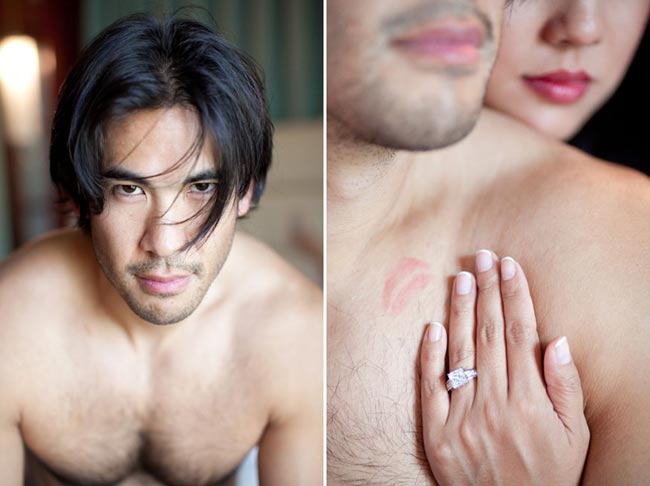 This is all you get to see, but I am so grateful that they're letting me share these!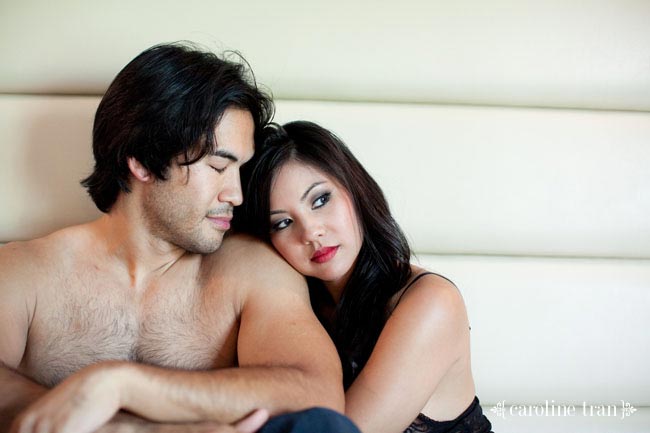 They booked 2 engagement sessions.  One sexy one, and one "normal" one.  Stay tuned for part 2 of their engagement session!