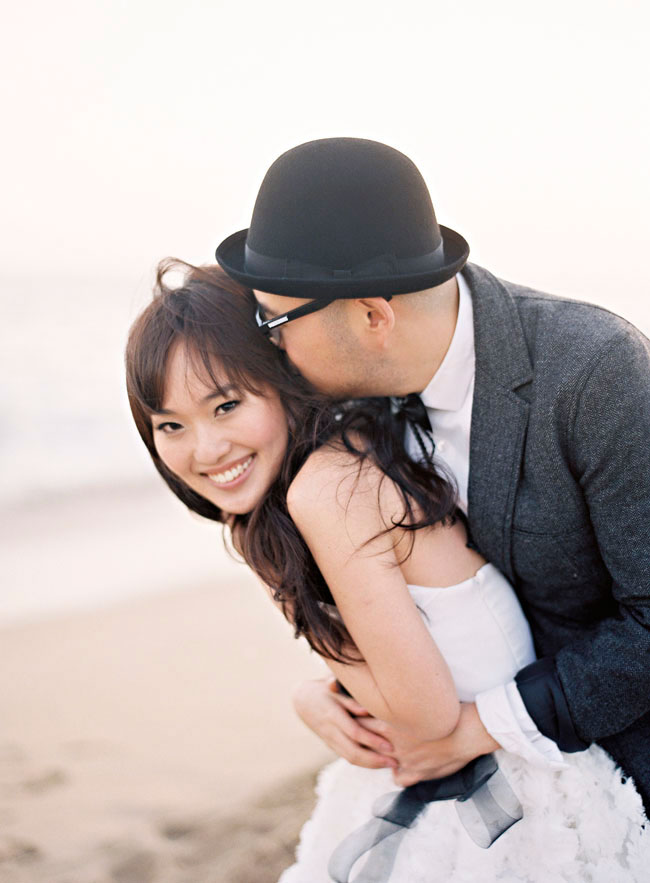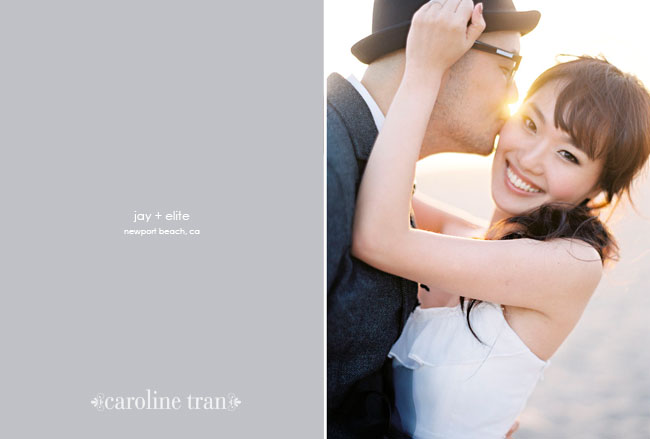 Happy June!  Can't believe we're about half way through the year already!  omg time flies.  I really wanted to get this blog post up yesterday, but I just got back from a (fabulous) shoot in nyc and needed a day to readjust.  Get comfortable though because this session was well worth the wait!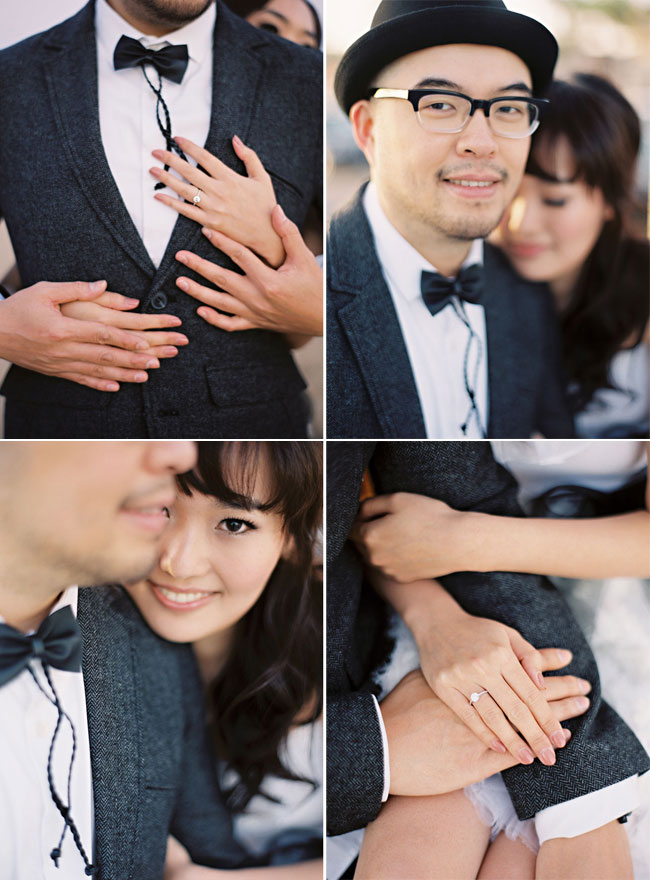 Jay and Elite contacted me last year when they first got engaged.  They live in Hong Kong and were planning a trip to LA for their engagement photos.  I love how couples have been really embracing destination engagement photos.  I love the carefree spirit that only a vacation can bring out.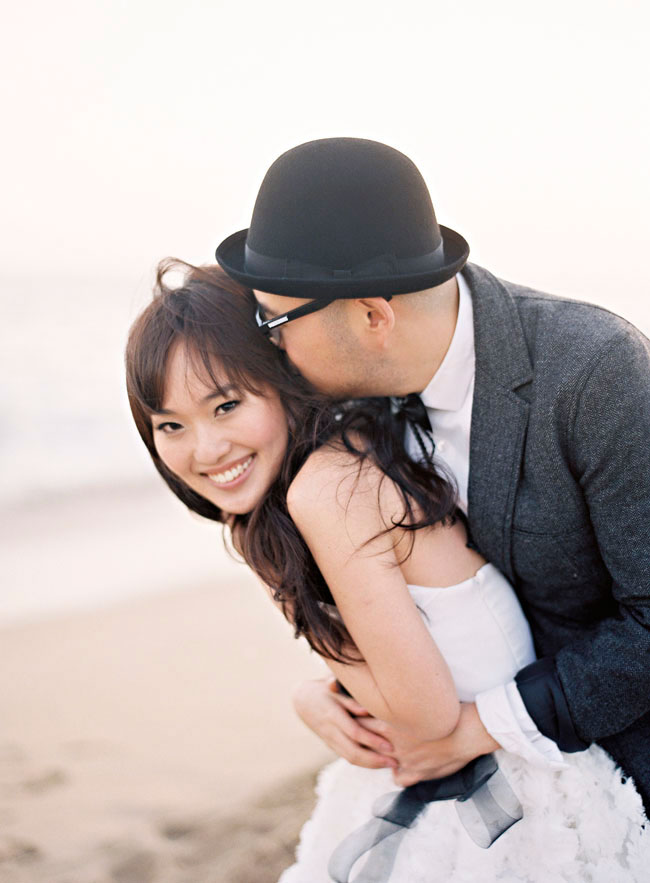 Jay had this dress custom made for our shoot.  Isn't it just the cutest thing ever??  I LOVE that ribbon/sash too!  …and Elite was also super stylish.  I almost missed these cool socks too!  It wasn't until I had them take off their shoes to go on to the beach that I saw them.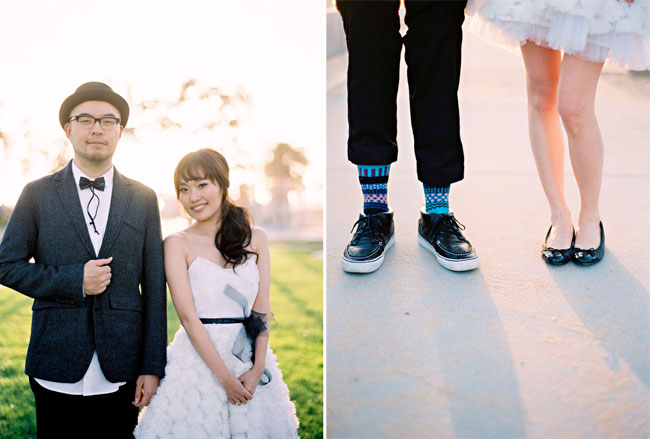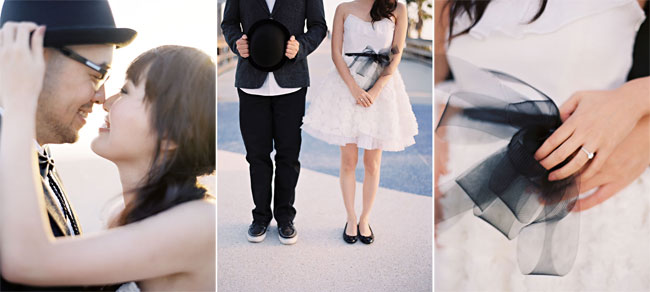 His bowtie is so cool: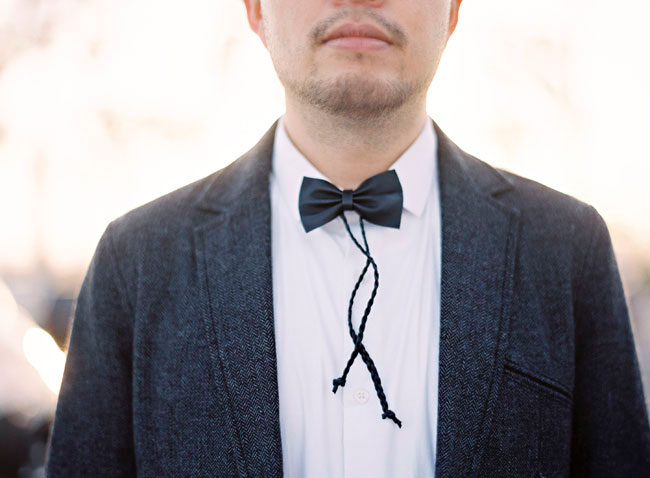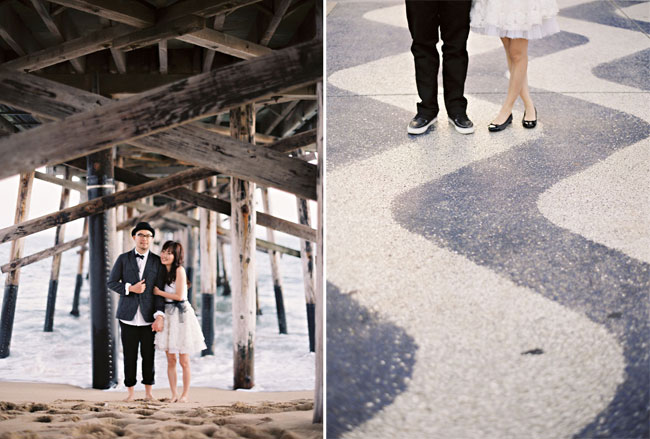 Jay had jetlag the night before and hardly slept.  You couldn't tell though from how beautiful she looked!  Theresa of TH Makeup Design also did a fabulous job on her hair & makeup.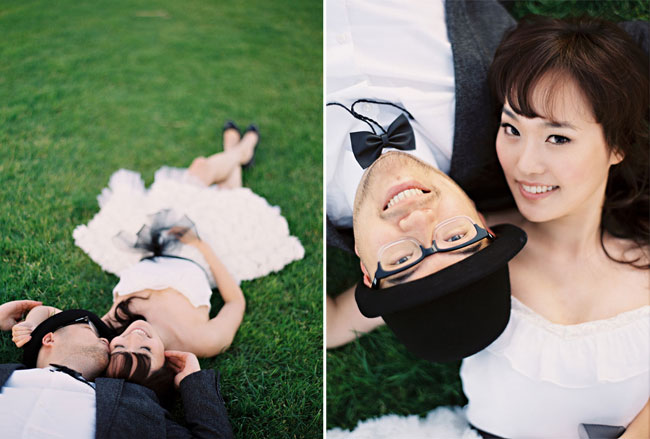 Not sure why, but I just love this photo: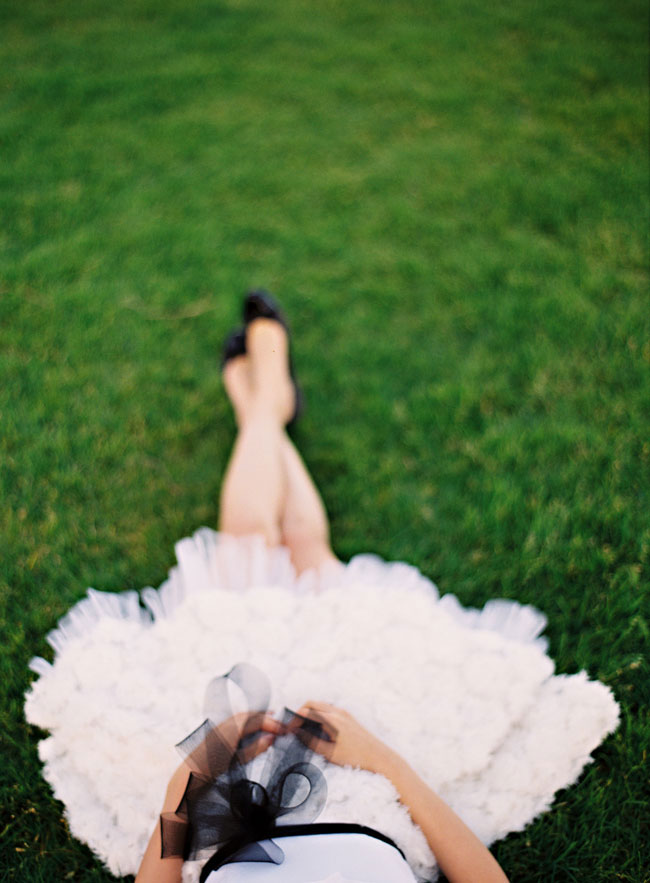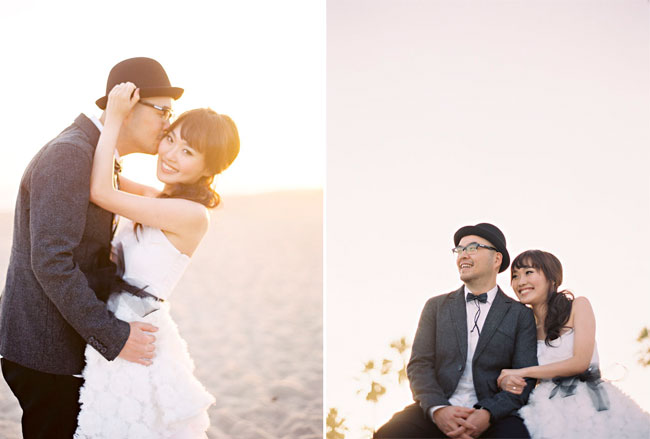 They didn't expect to get in the water, but had a blast.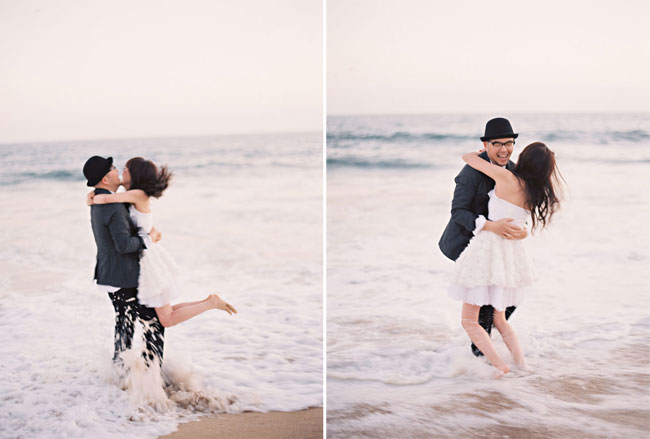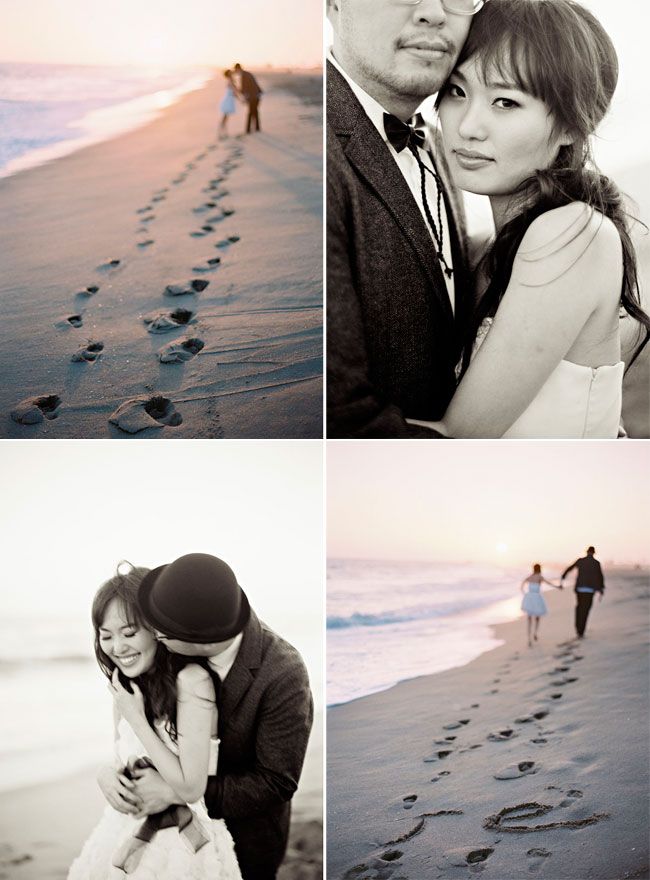 A romantic sunset was the perfect ending to their visit.