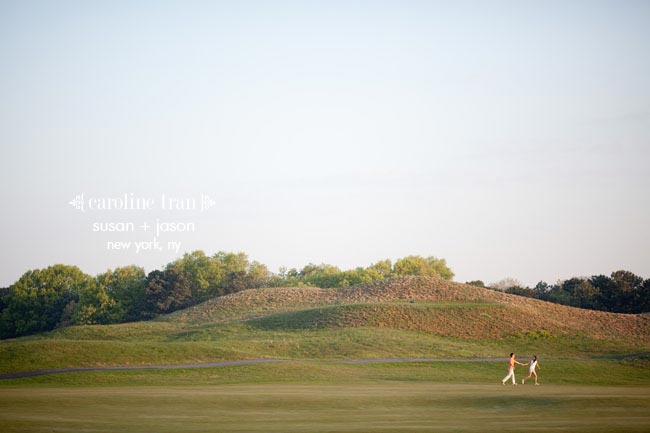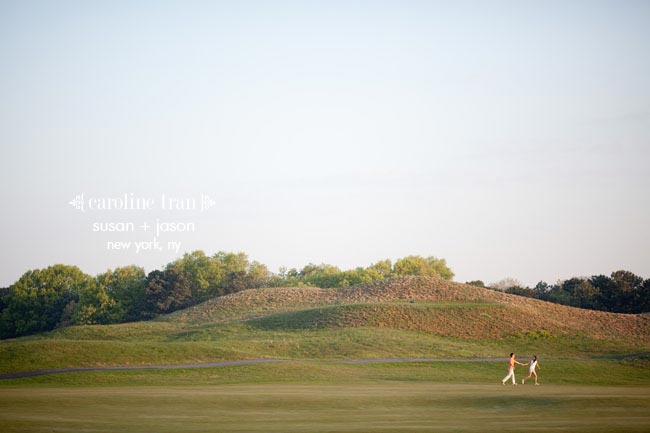 Just got back from Chicago last night and boy was it a warm welcome home!  More like hot welcome home!  We went from as low as 40s in Chicago to over 110 in LA!  I was totally not dressed appropriately, but still had  a blast regardless.  I'm taking off to Boston in 3 days, so in celebration of all this traveling, I thought I'd share another engagement session I shot during my travels this year.  You may remember Susan & Jason's adorable New York engagement photos.  We also did a mini session the next day that I never got to share.  They're both members of this country club and LOVE golfing, so it was only appropriate to incorporate their favorite past time to their engagement session.  We got there just in time to catch sunrise (yes, that's early for me!), but it was such amazing light.  Sunrise there looks like sunset here.  :)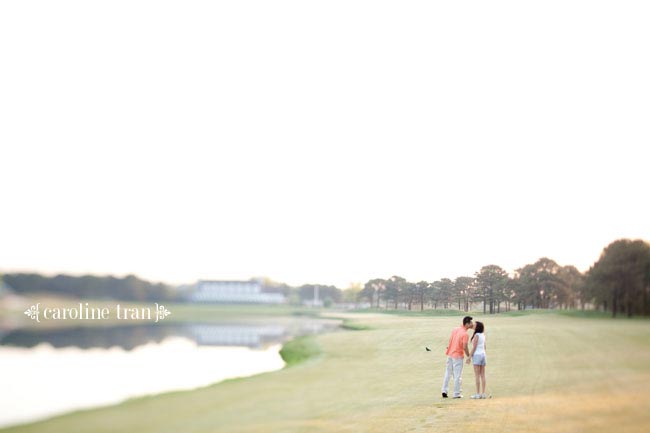 We went further out before any of the other golfers got that far and had the entire place to ourselves!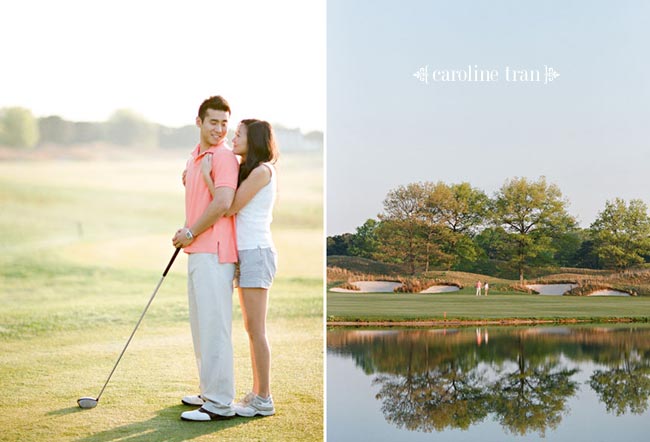 Check out the beautiful light!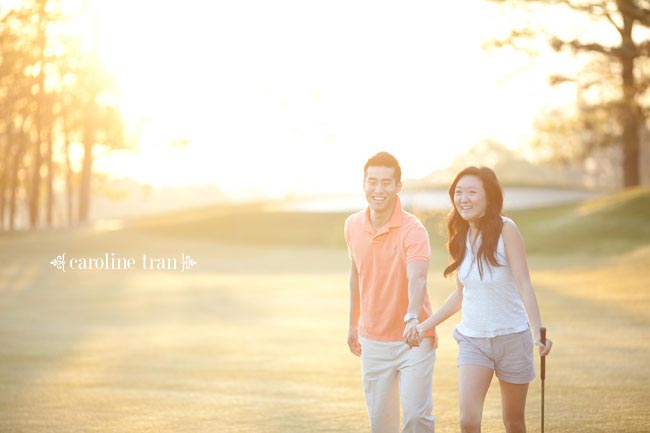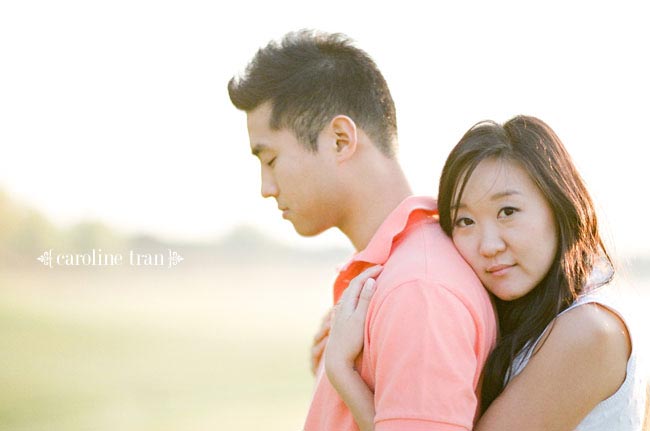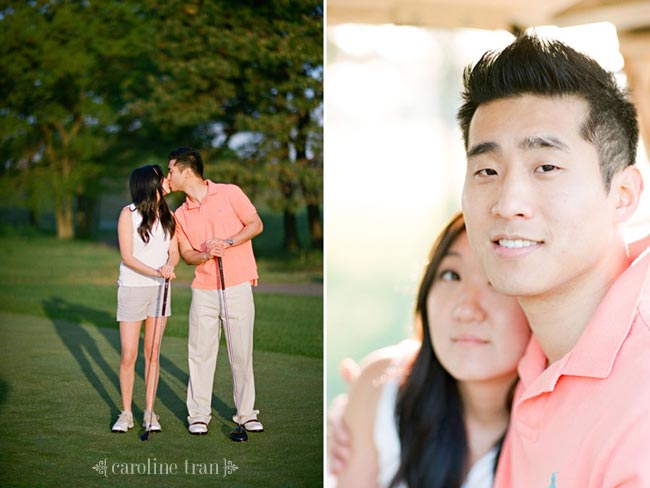 I've never been that far deep into a golf course, so it was all new & SO much fun!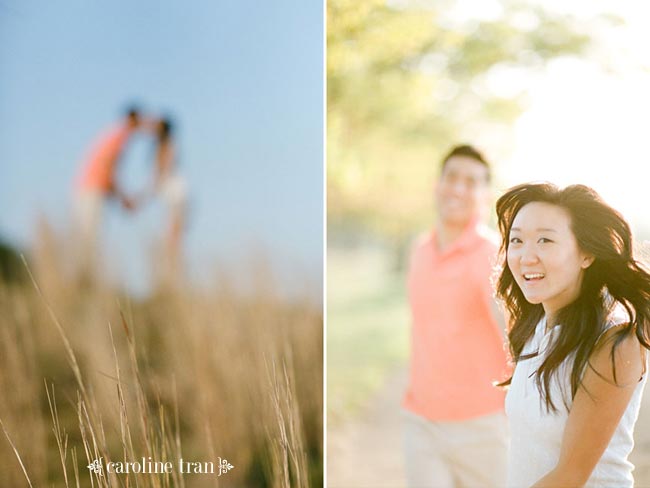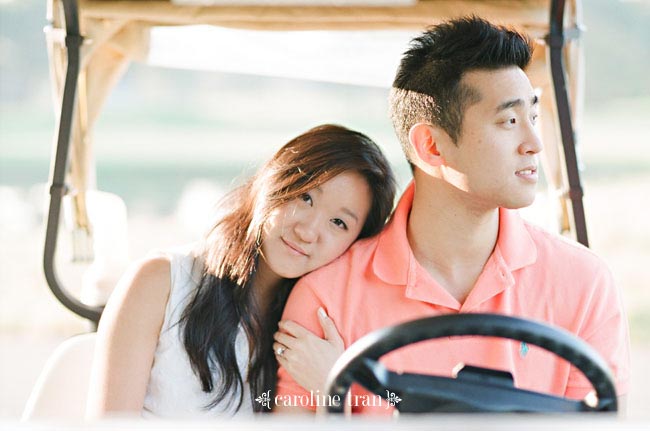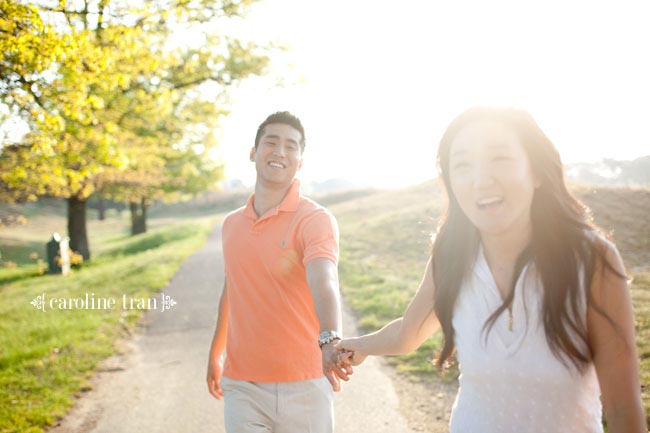 Fun way to start the morning!!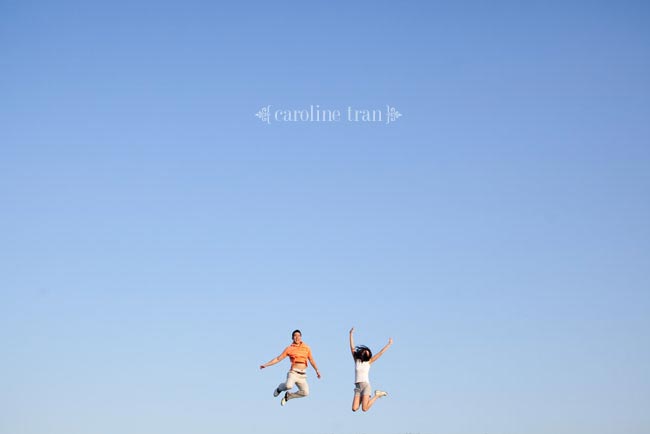 I miss NY dearly, especially Shake Shack!