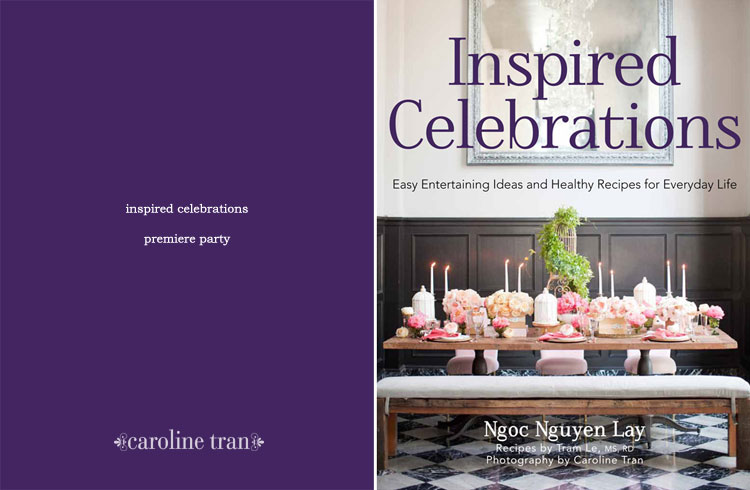 I haven't talked about this on my blog, but if you follow me on facebook or twitter, you may know that I was working on a book this past year.  I'm so excited to share the premiere of our book, Inspired Celebrations.  It ships on July 1st on Amazon, but we hosted a premiere party last week to give those in attendance first dibs.  (The invite was posted on facebook and twitter!)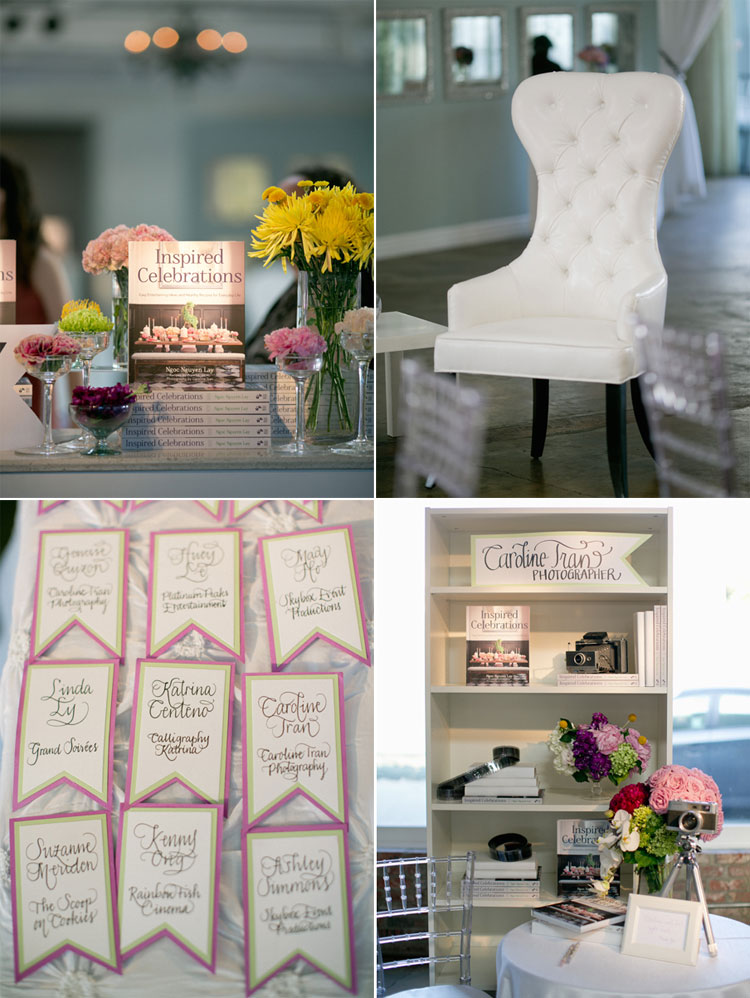 It was such an honor to work with such inspirational ladies.  Ngoc is the biggest dreamer I know, and the biggest achiever.  She brings a whole new meaning to overachiever, and she inspires me for that.  Tram… wow, where do I begin.  The same month that the manuscript was submitted to the publishers, Tram got in a very serious accident and suffered from severe traumatic brain injury.  She was also 7 months pregnant at the time and ended up going into labor prematurely.  She was in a coma and hospitalized for over 6 months.  She spent a year and a half learning to walk, talk and eat again… and somehow managed to write this book!  We shot over several months, and the finale was an all day food shoot with Tram and Jay (her sous chef for the day).  The food you see photographed in this book were all cooked by Tram while she was still working on gaining full function of her hands.  And her personal goal was to be able to sign her name again for this premiere party.  Tram's story touches me on every level imaginable.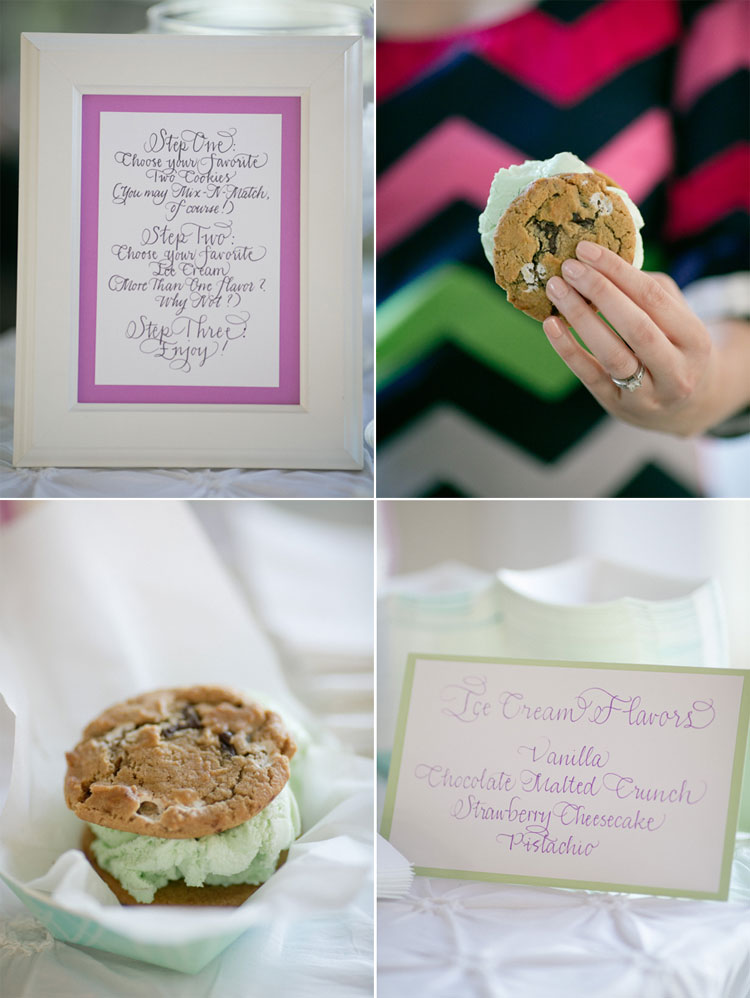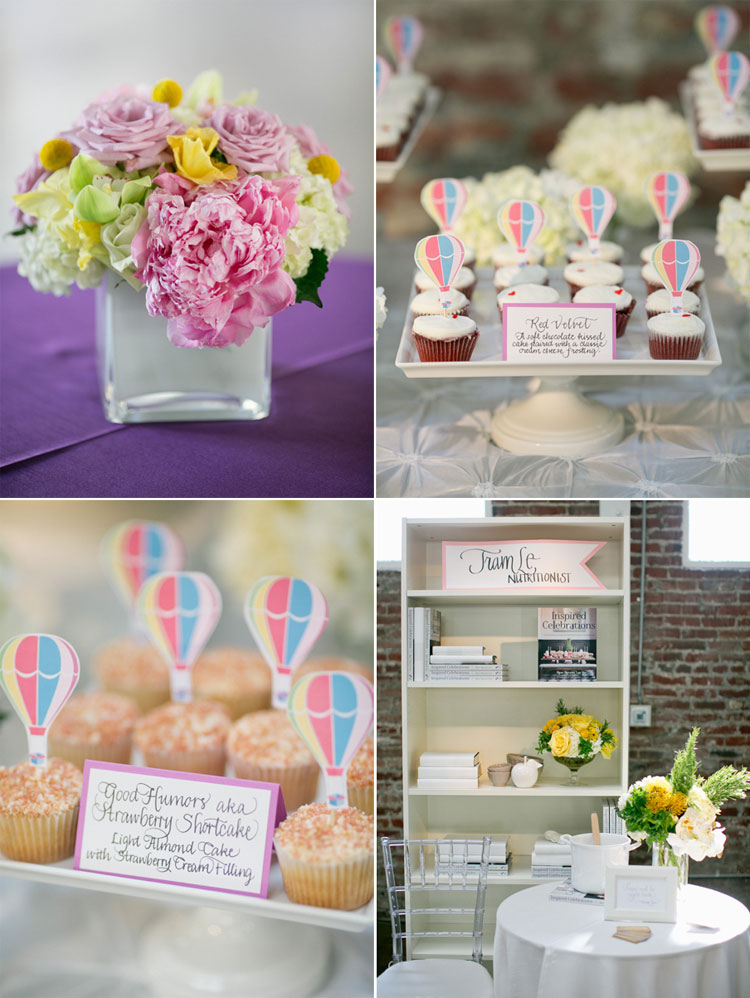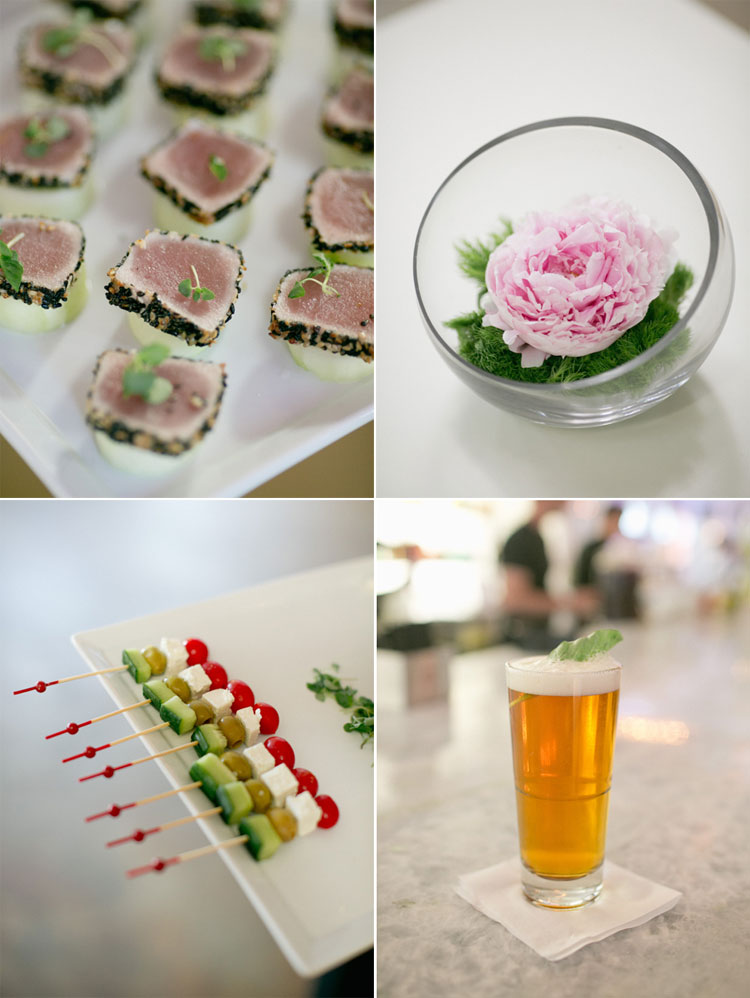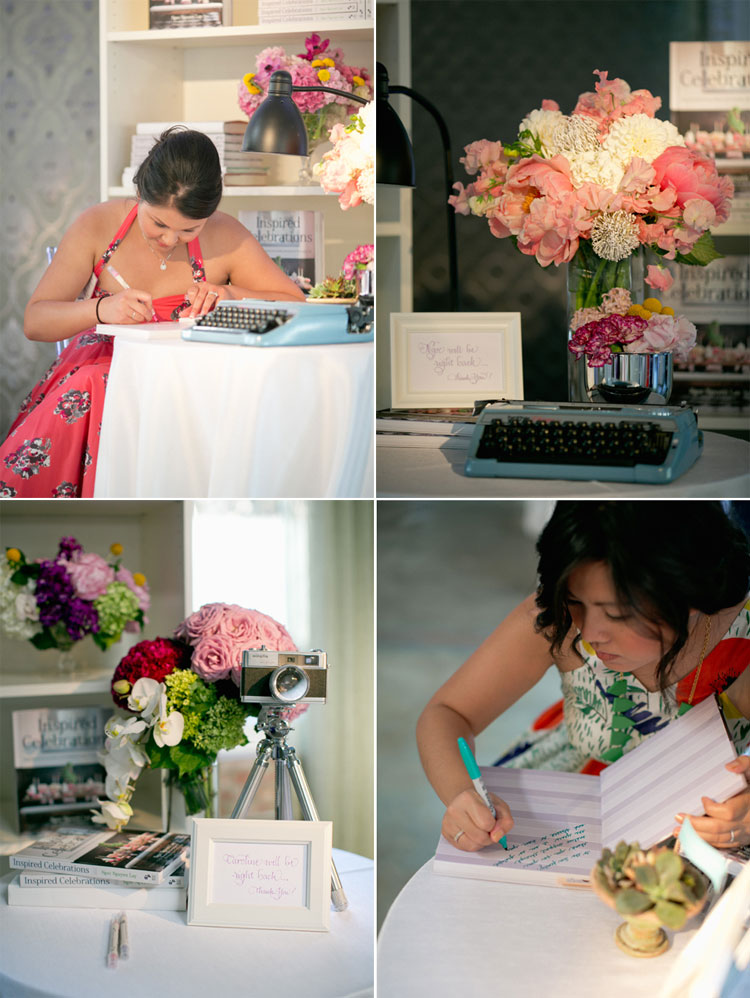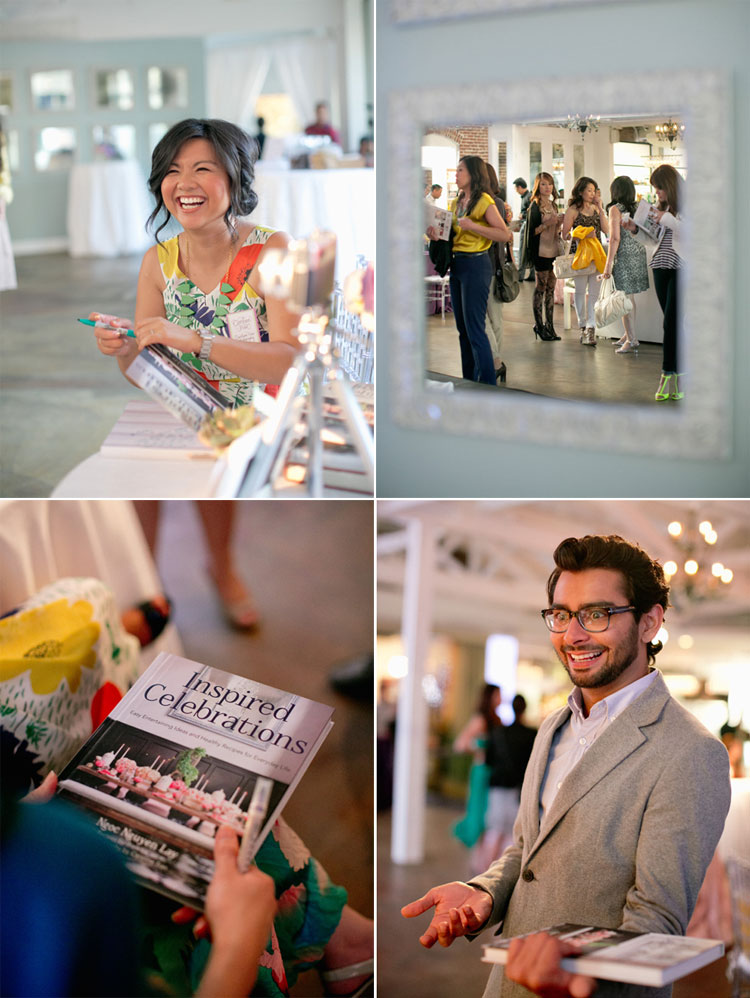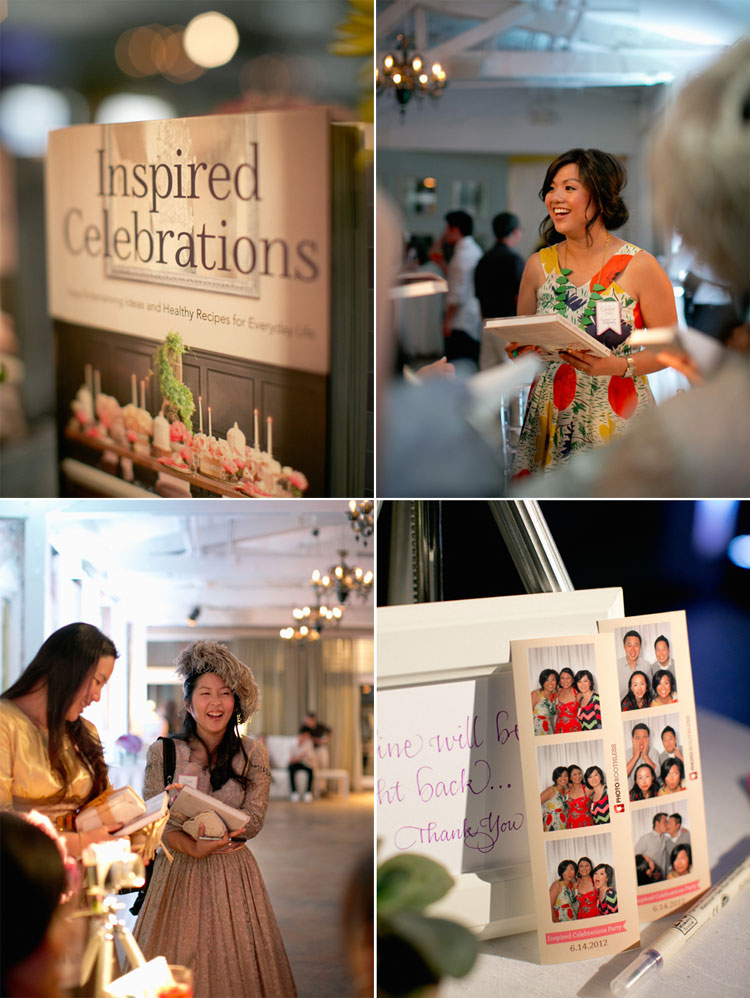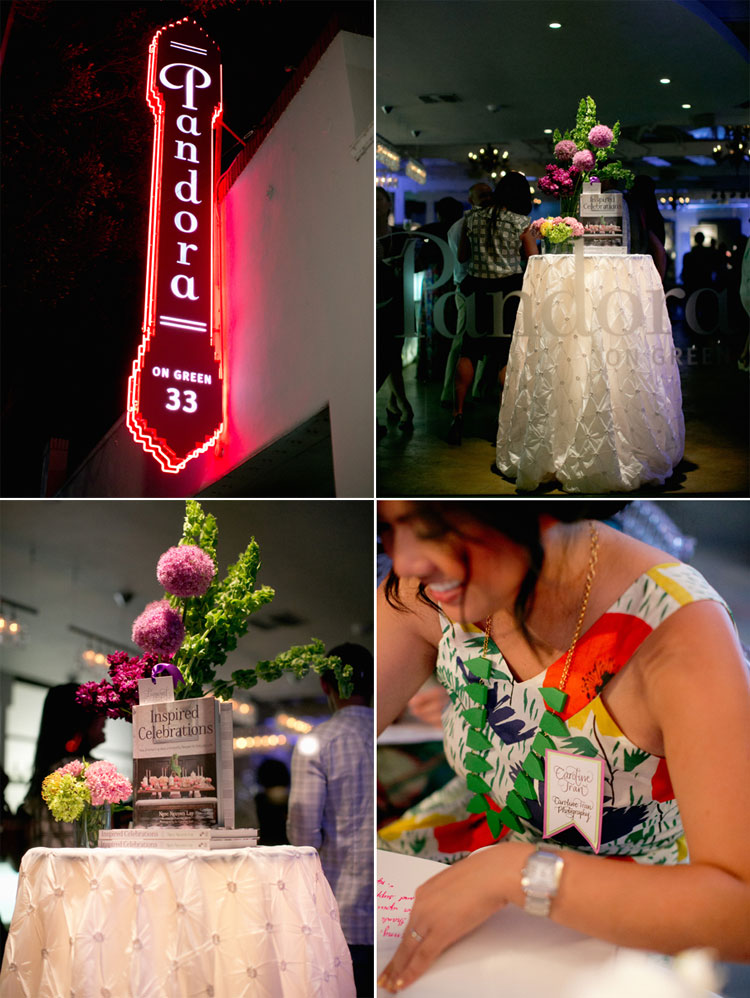 And all the AMAZING ladies who contributed to this book:  Lucia (Utterly Engaged), Tracy (The Flower Tray), Henny (Utterly Engaged), Sonia (Sonia Sharma Events), Tram (Nutrition to Kitchen), Ngoc (Skybox), me, Carolyn (The Special Day), Linda (Grand Soirees), Wilmarose (Lovely Jubilee)… Lovely Jubilee is also the event designer for this fabulous party!  Thank you ladies for all the pretty things to shoot!  You all are an inspiration!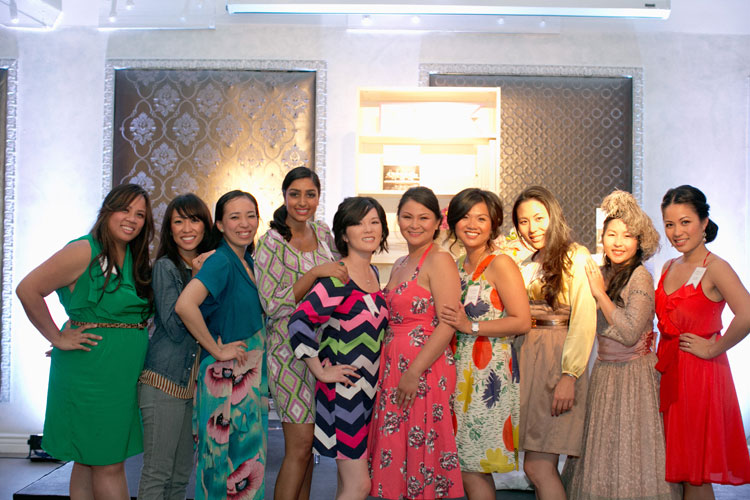 And you don't want to miss this video about our journey to making this book.  Amazingness by Rainbowfish.
If you're not teary eyed enough yet, you can watch this video about Tram's first 6 months after the accident.