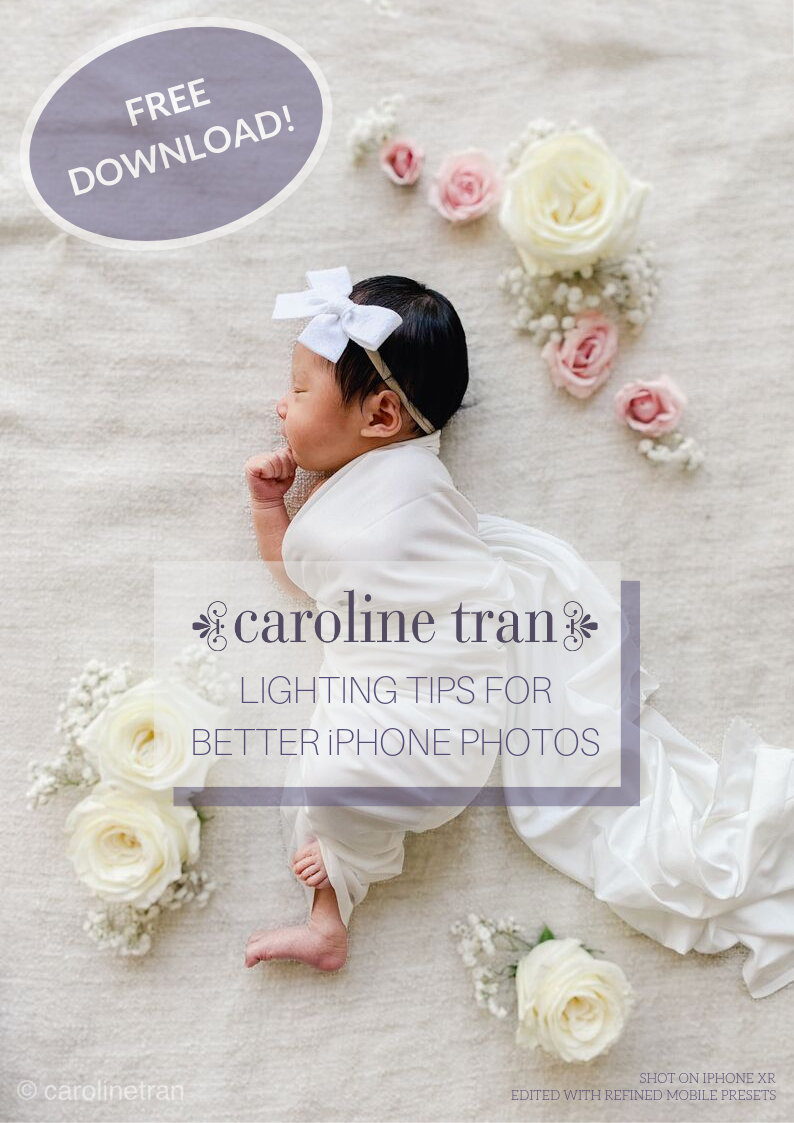 Want to create better photos with your smart phone? Here are my iPhone photography tips... and lighting tips for better mobile phone photos in general!
These are quick and easy steps to achieving beautiful lighting that are simple, yet very effective - these are the same strategies that I use on a daily basis!
Download my FREE guide today and start creating better photos!