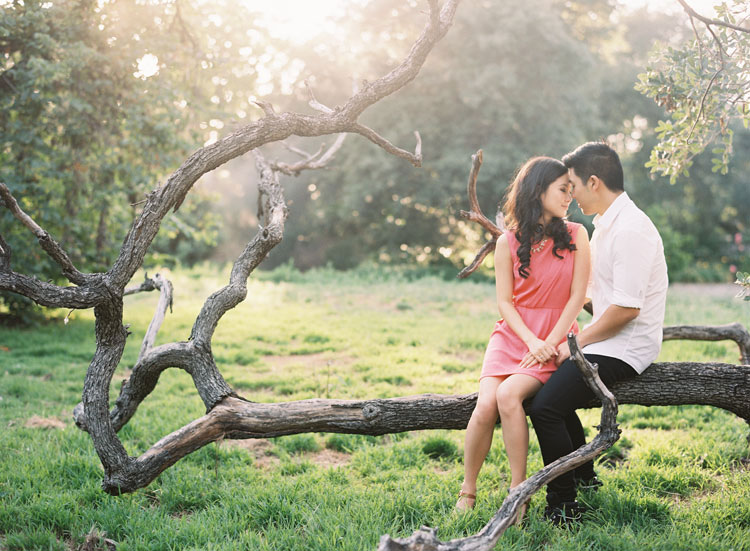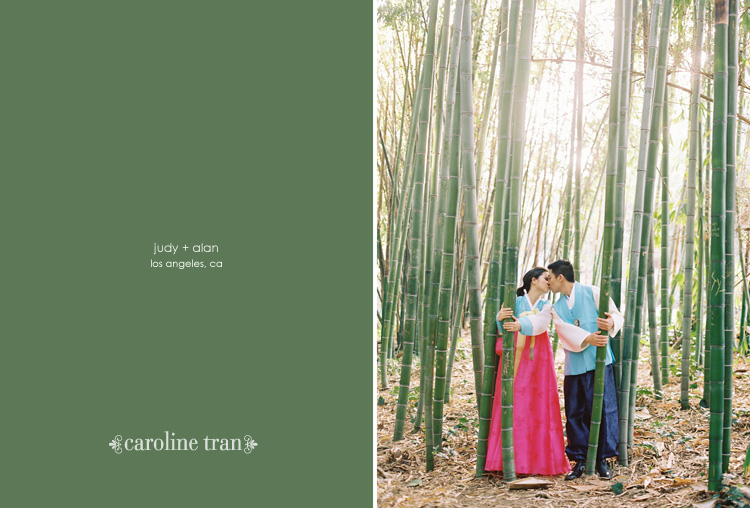 Judy wanted to honor her Korean heritage by wearing traditional Korean gowns (hanbok) for a couple shots… and I knew the perfect location to shoot them in it!  I'm so in love with their colorful gowns popping from the majestic bamboo forest.  And Kodak Portra 800 was the perfect film to capture these vibrant colors.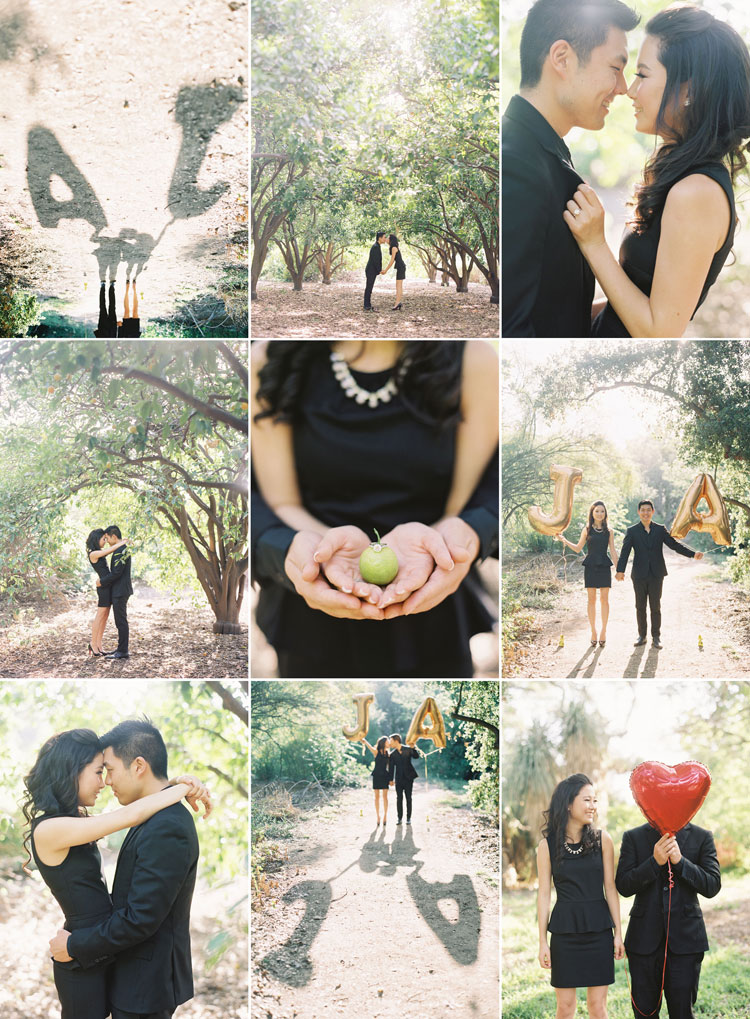 I usually advise couples against wearing black for photos, but Judy & Alan totally rocked it.  And how fun are their J & A balloons?!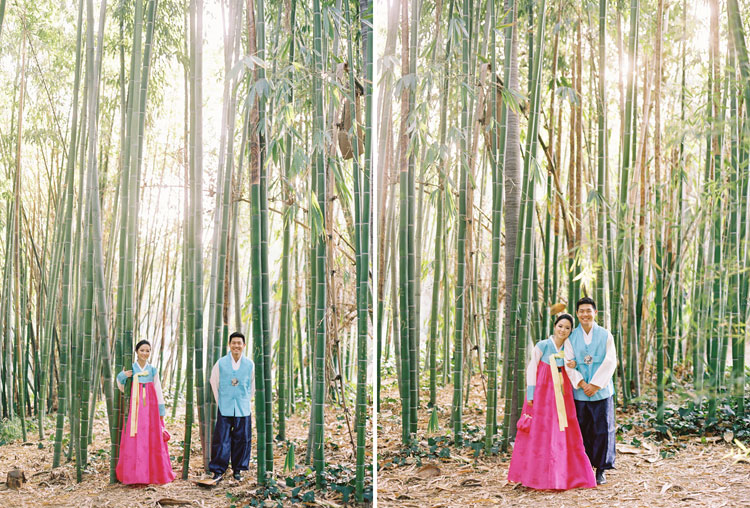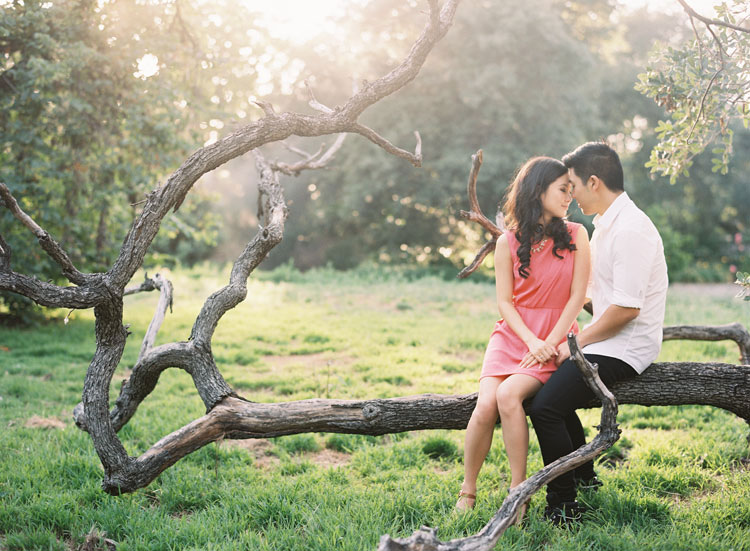 Can't wait for their wedding later this year!