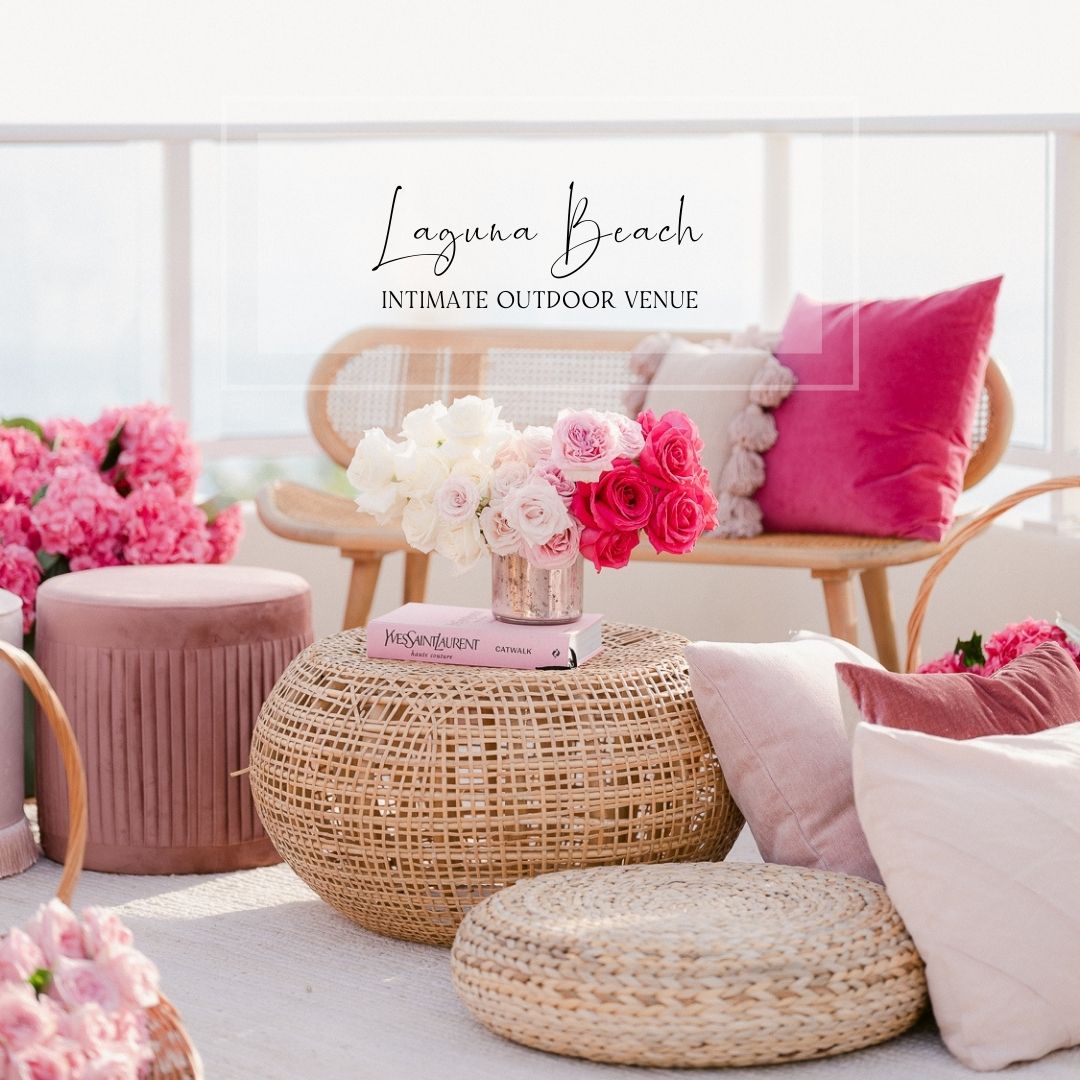 As much as I love a big loud party, there's something special about small gatherings, and the setup at our recent shoot at this Laguna Beach intimate outdoor venue has all the right ingredients for an amazing event. When planning an event with a small guest list, you have the flexibility to take everything to the next level and create an extraordinary experience for each person.
One of the first decisions you'll make is choosing the venue, and when your event is taking place at a spot as gorgeous as The Inn at Laguna Beach, you're pretty much set for a good time. Their terrace is perched right next to the ocean, and when the sun went down…well, the pictures really speak for themselves!
I worked with event designers, Lily and Leigh, to photograph a Galentine's Day celebration, and they really went above and beyond in making this a dream event. They aimed to create a coastal California chic vibe by bringing in hanging seagrass lanterns, casual bistro chairs, and woven decorative pieces.
The real star in my opinion was the gorgeous florals by local florist Bloom Box. With just one long table to outfit, they splurged on a runner made up of ombre hydrangeas—so stunning!
When the sun started to set, lit candles provided additional ambience, but it was hardly needed because the sky stole the show! Check out my post Lighting Sunset for Portrait Photography if you want more details on how we worked with tricky lighting to capture these images.
This Laguna Beach intimate outdoor venue was a picture-perfect spot for this Galentine's Day gathering, and can be a perfect setting for all types of small but mighty celebrations too—micro weddings, bridal or baby showers, birthdays, and more. Get in touch with me today to get started planning your next celebration!