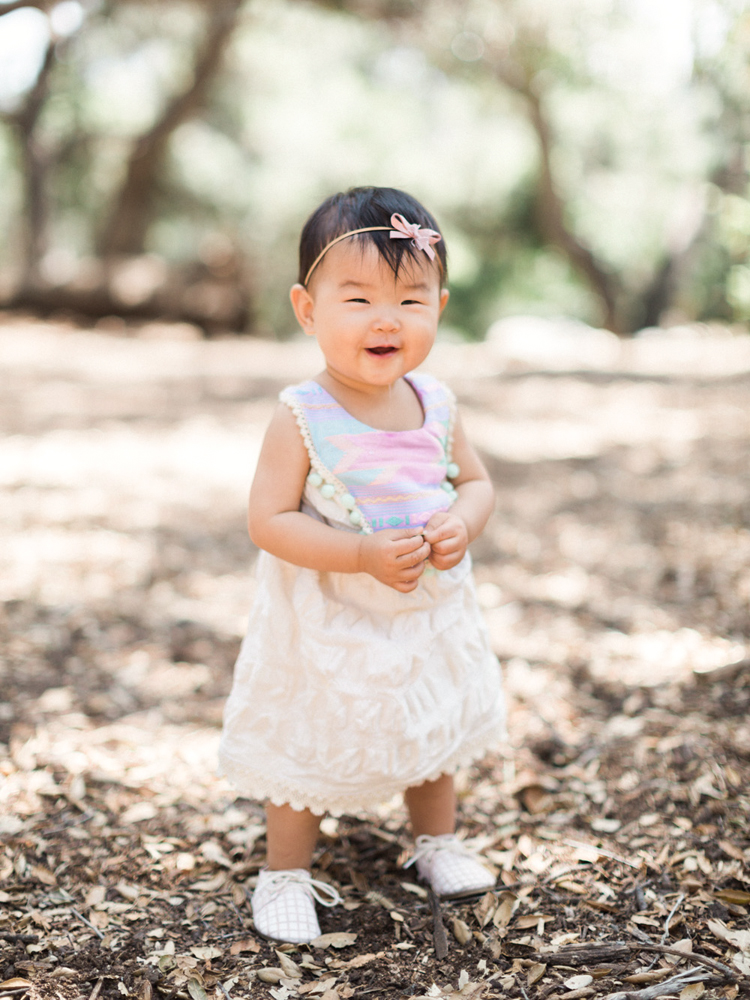 One thing I love about being a Los Angeles Baby Photographer is the mild weather all year long – we're able to comfortably shoot outdoors any time of year. This wooded area by my studio was the perfect setting for baby Leia's boho inspired, first birthday photoshoot. A baby's first year is full of milestones, and it's been amazing getting to experience so many with baby Leia. I especially cannot wait to see her Baby's First yearbook in print, which was so nostalgic to design. They are going to be able to enjoy watching her grow over and over again, and she will be able to look back at what a doll she is and see how her mommy is so fashionable and stylish. From her 100 days photoshoot to her six month photos, she has grown into a beautiful toddler. This floral-themed photoshoot with Leia, her parents, and her two furry Maltese siblings was so much fun. Everyone looked absolutely adorable. (And for my photographer readers, guess what?  This shoot was entirely digital – edited with these presets to emulate film. All of these photos were processed with this exact preset made to look like film.)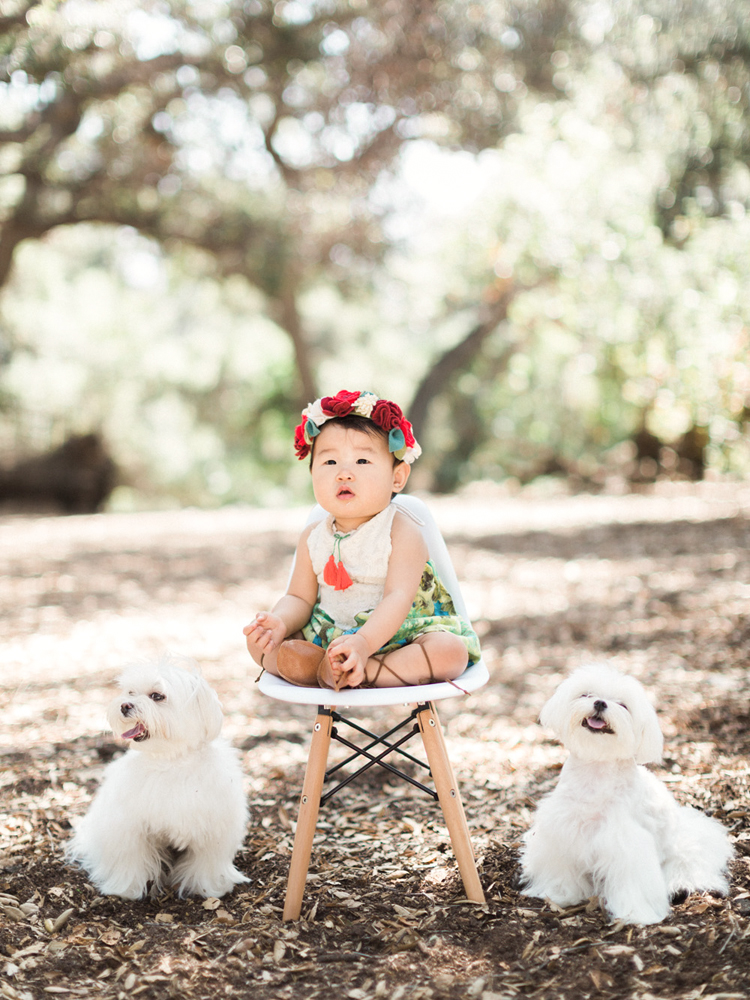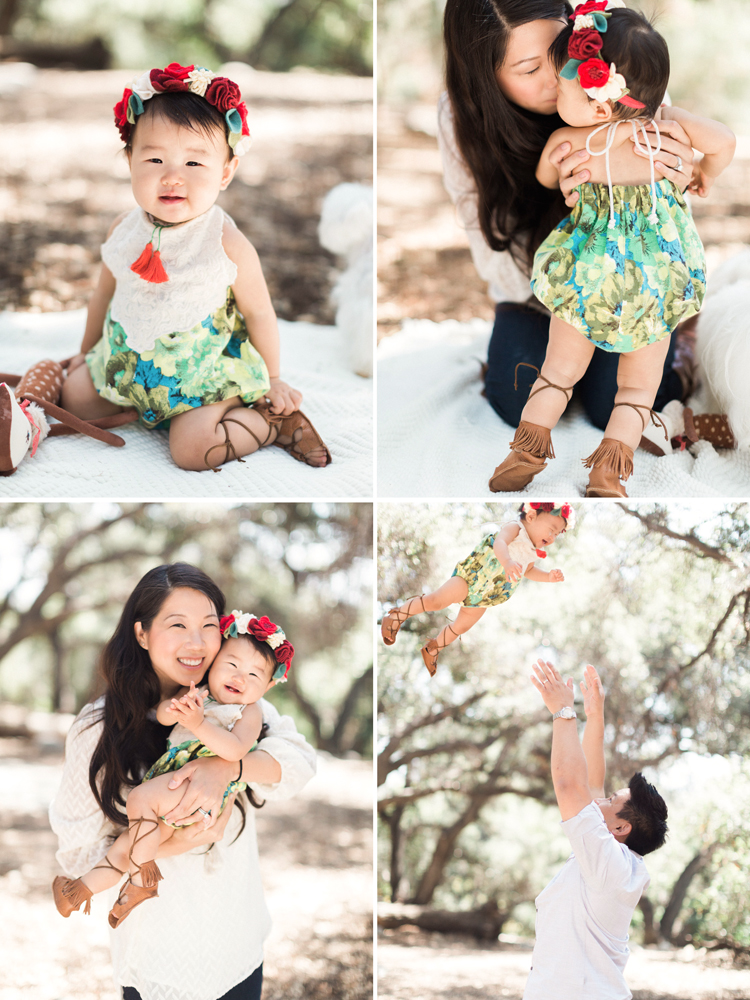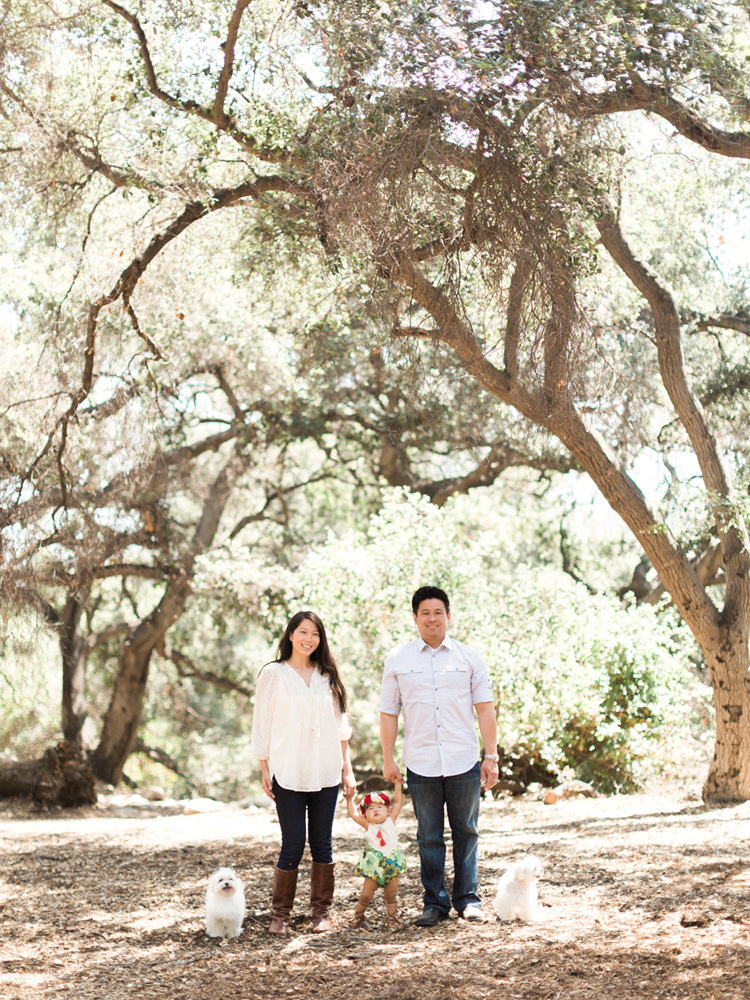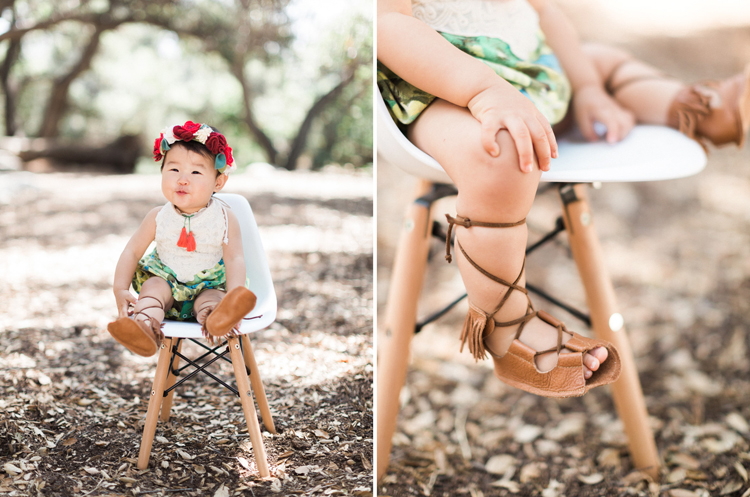 Her little Moccasins are to die for! I want one in my size! If I had a one year old baby girl, I would pick up these fun Fringe Moccasin Boots, or these adorable Fringe Booties.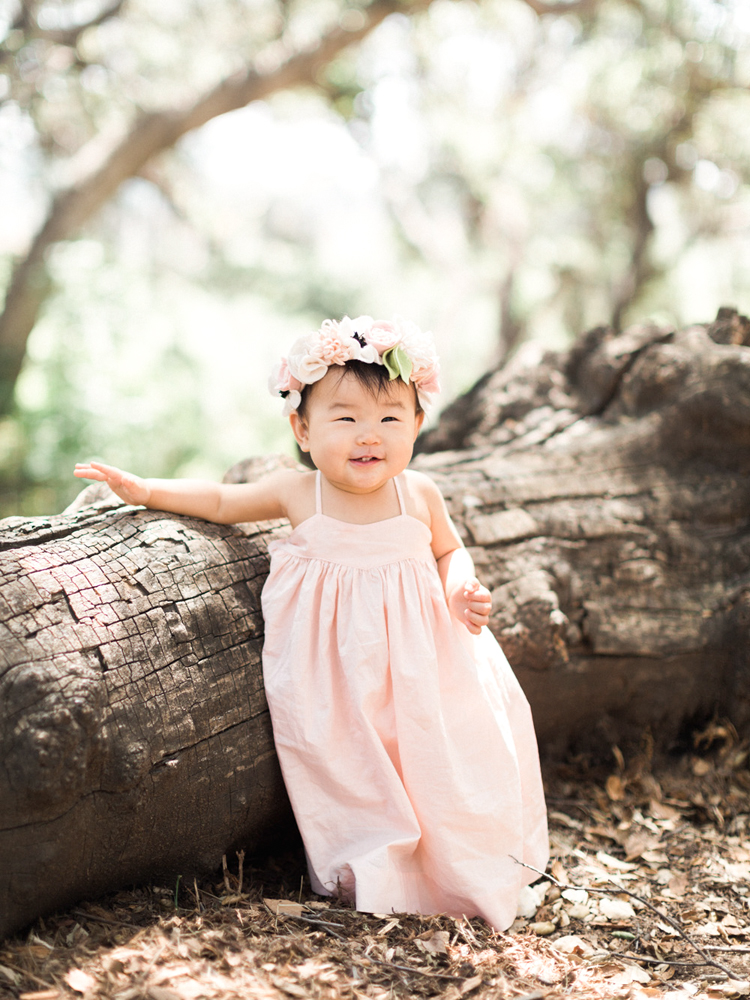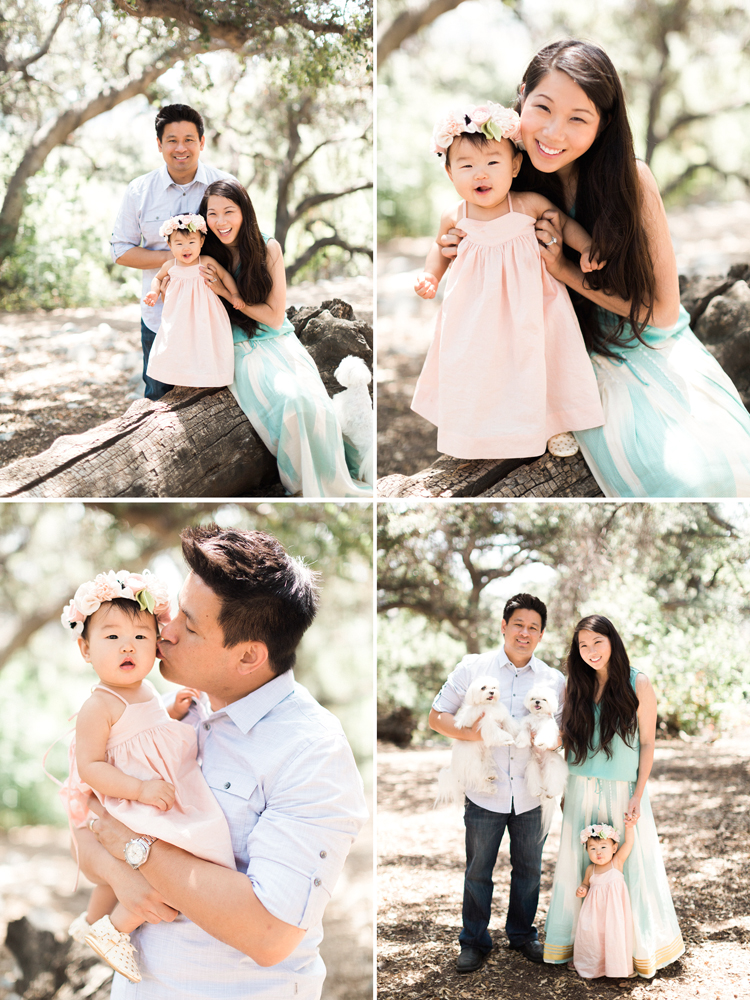 Baby Leia seriously makes me want a baby girl.  Her wardrobe is so stylish and sweet!  I especially adore her floral crown and gold moccasins. These are really cute moccasins too.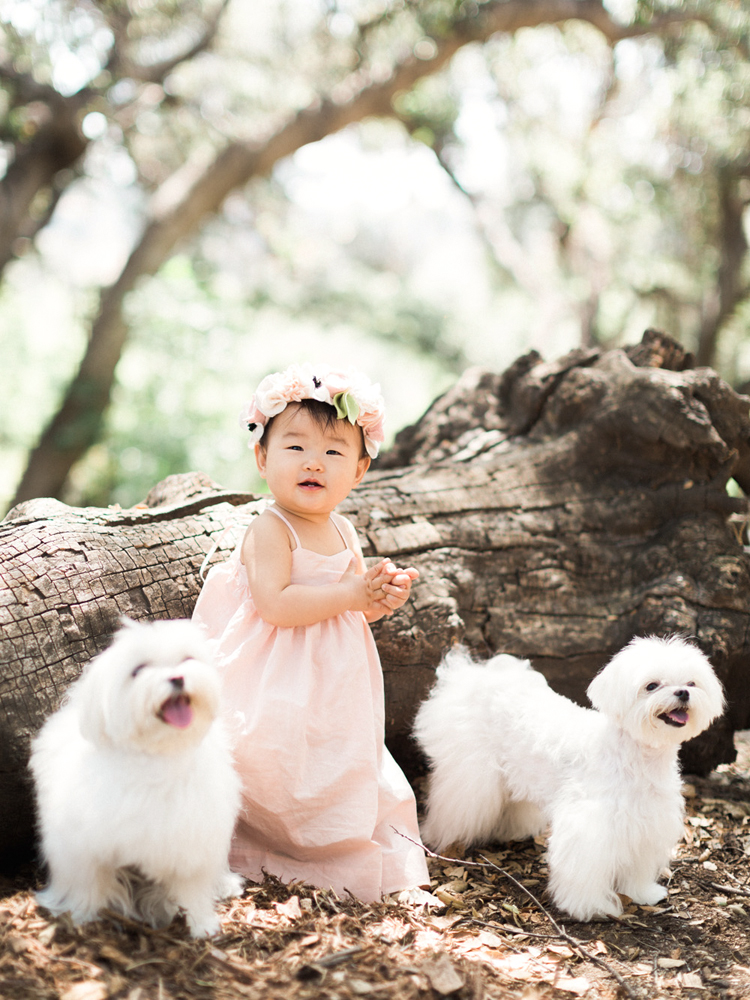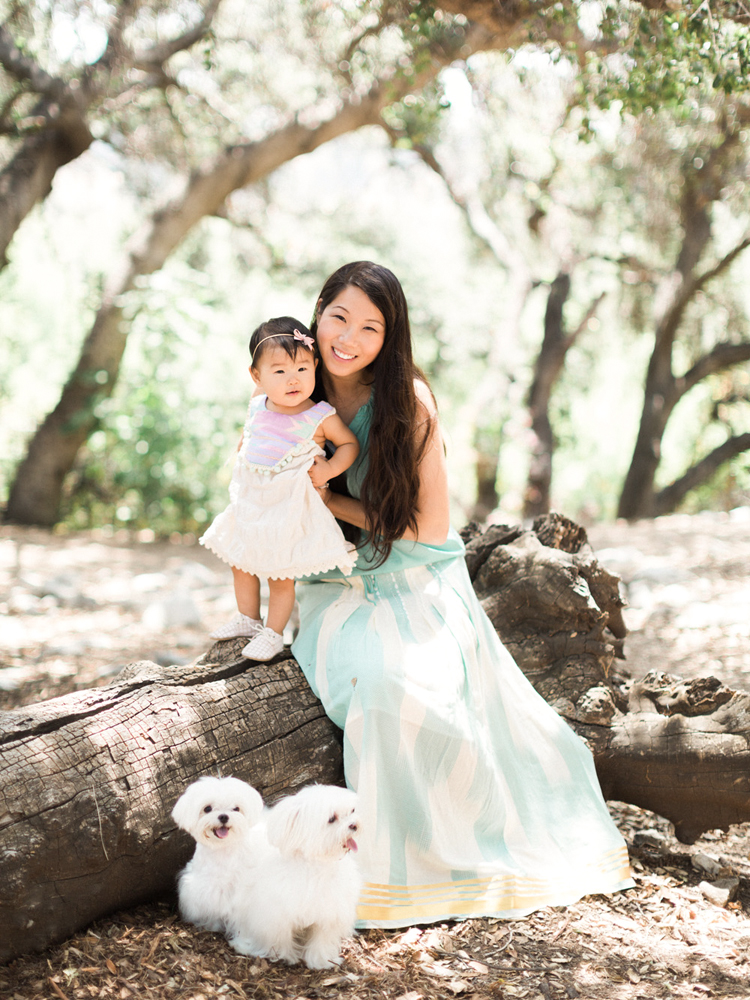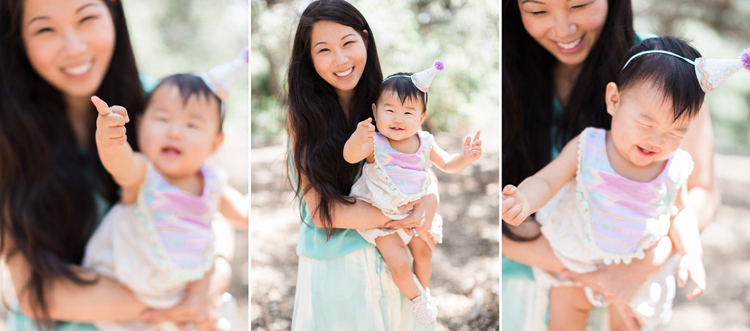 Happy birthday, Leia! Looking forward to watching you embark toddler hood!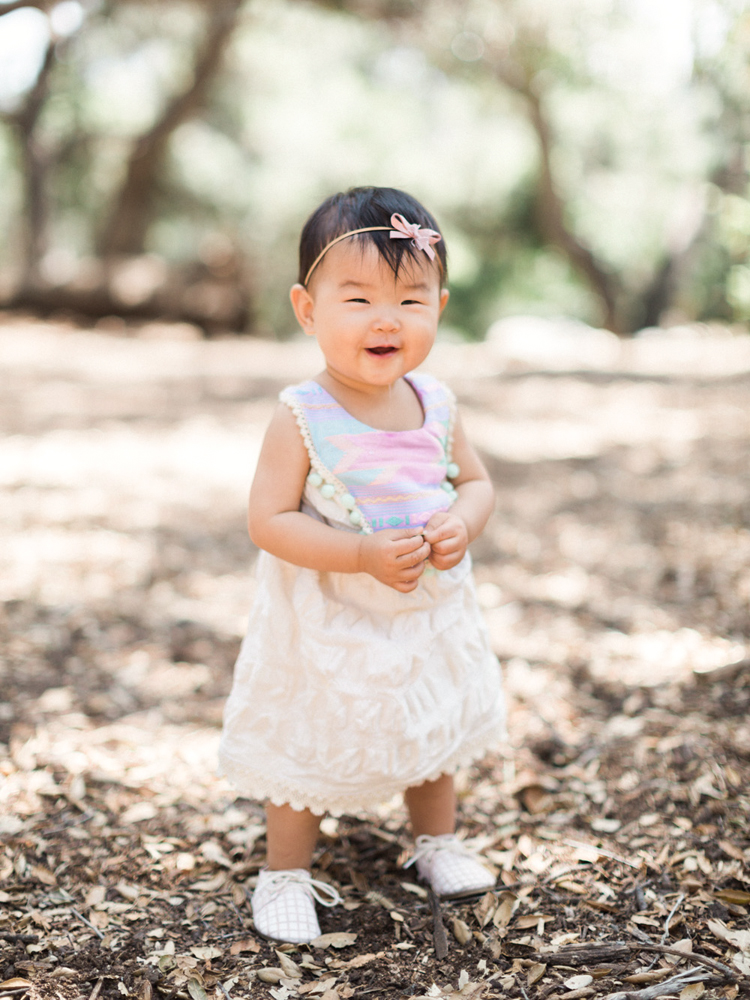 This post contains affiliate links.