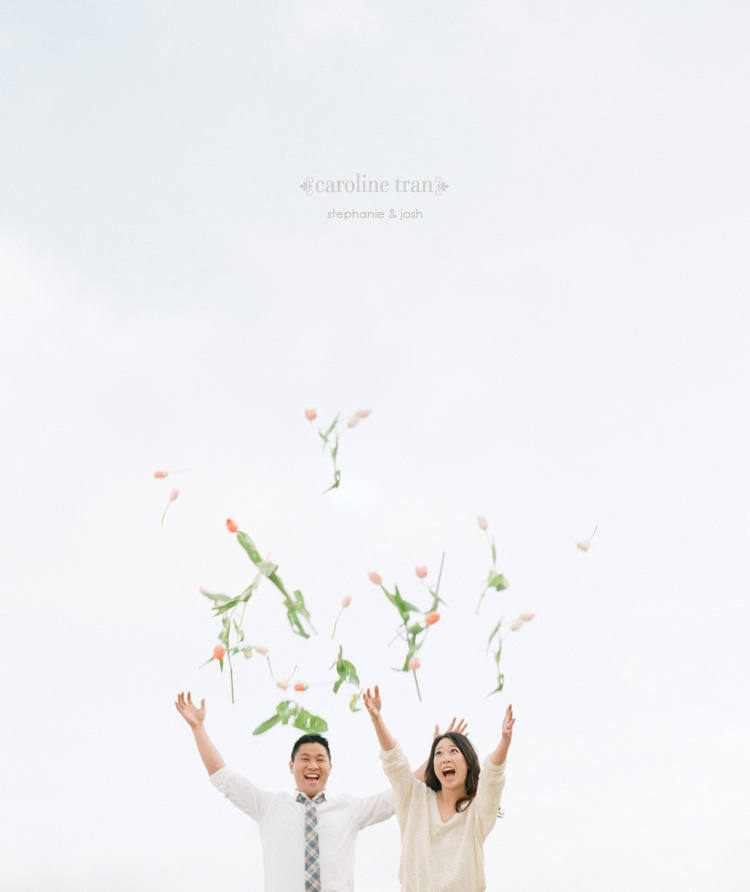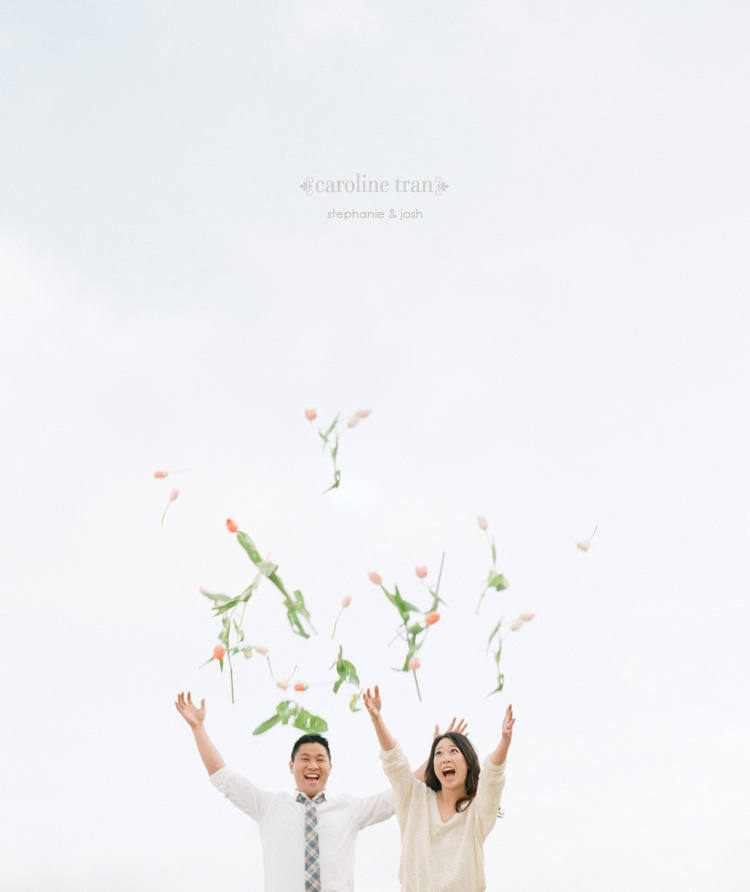 Did you catch this feature on Green Wedding Shoes last week?  I've been out of town and just got back, so I totally missed it!  This is one of my favorite sessions.  It's romantic and effortless – I love the simplicity of it.
When Stephanie + Josh first started dating, Josh was surprised to learn that Stephanie had never received a bouquet of flowers before!  He started showering her with flowers – she would come out of class and find flowers in her car, receive bouquets while studying for exams, anniversaries full of flowers, and so on. Stephanie jokes that he bought her love with flowers.  When they told me this story, I knew we had to have flowers all over their engagement photos.
Stephanie + Josh are both from the South, but Josh moved out to LA for school. Stephanie flew out to LA from Atlanta for the shoot. They wanted something very "LA" so I suggested we head out to the beach. The beach and the flowers were the perfect combination for their romantic + playful session. It was very much like one of their early dates when she visited him in LA and reflects their personalities so well.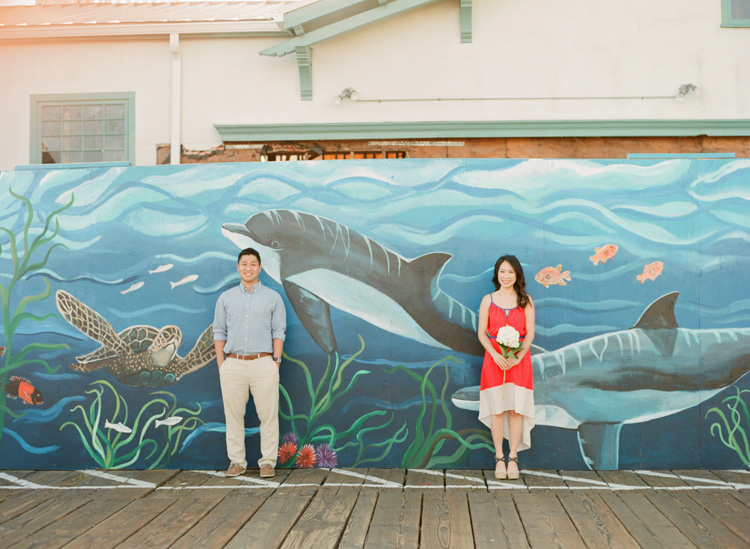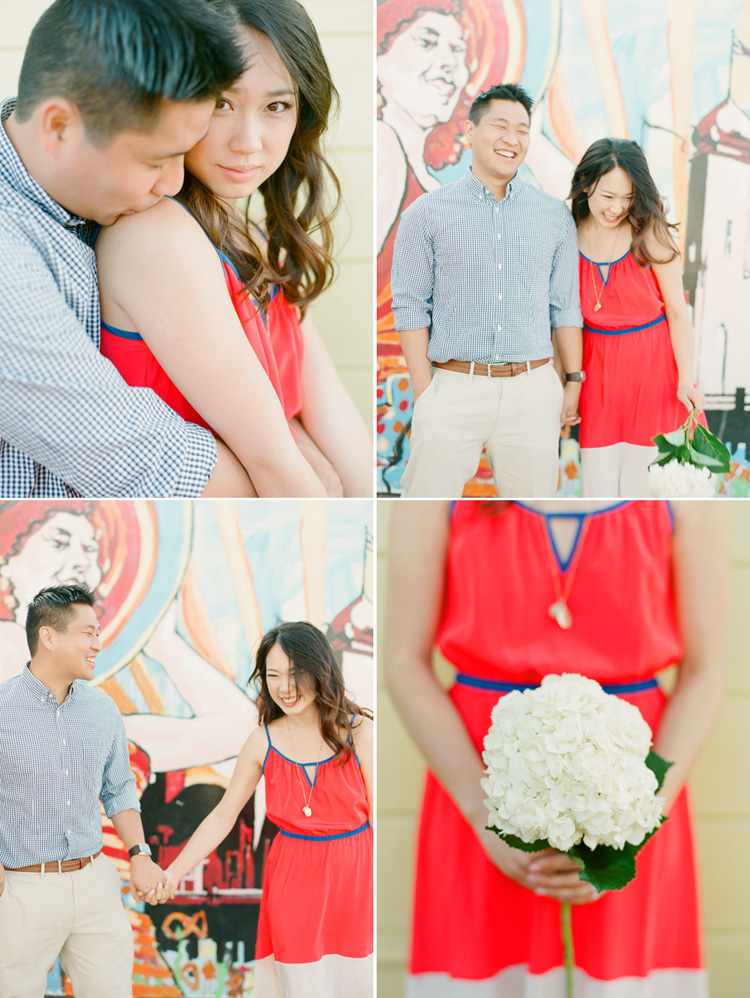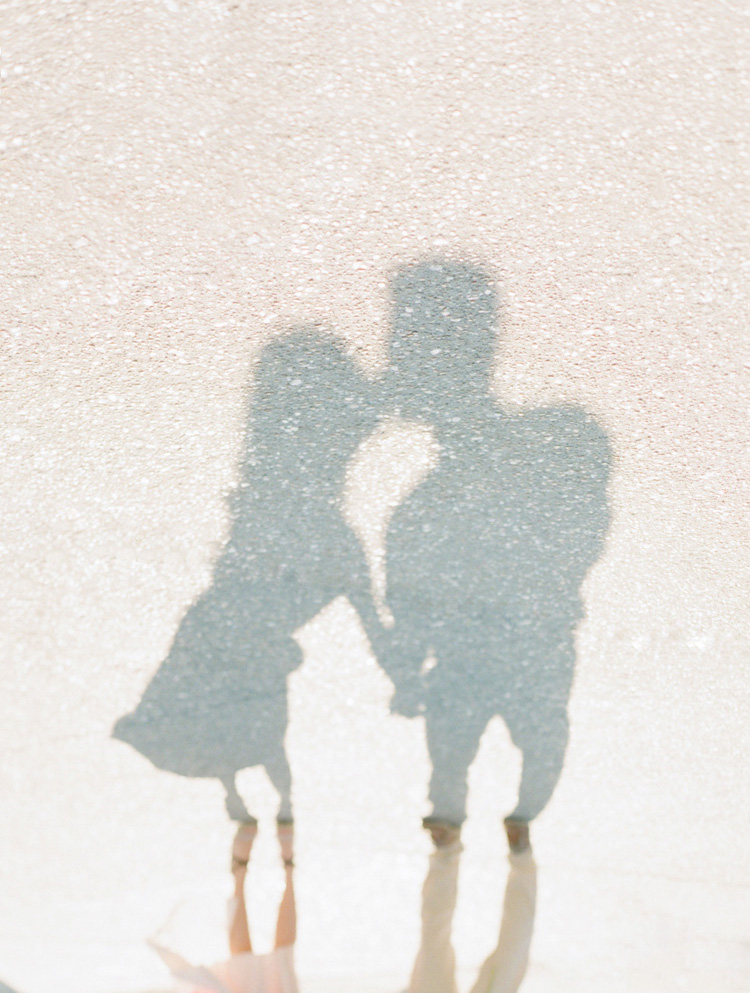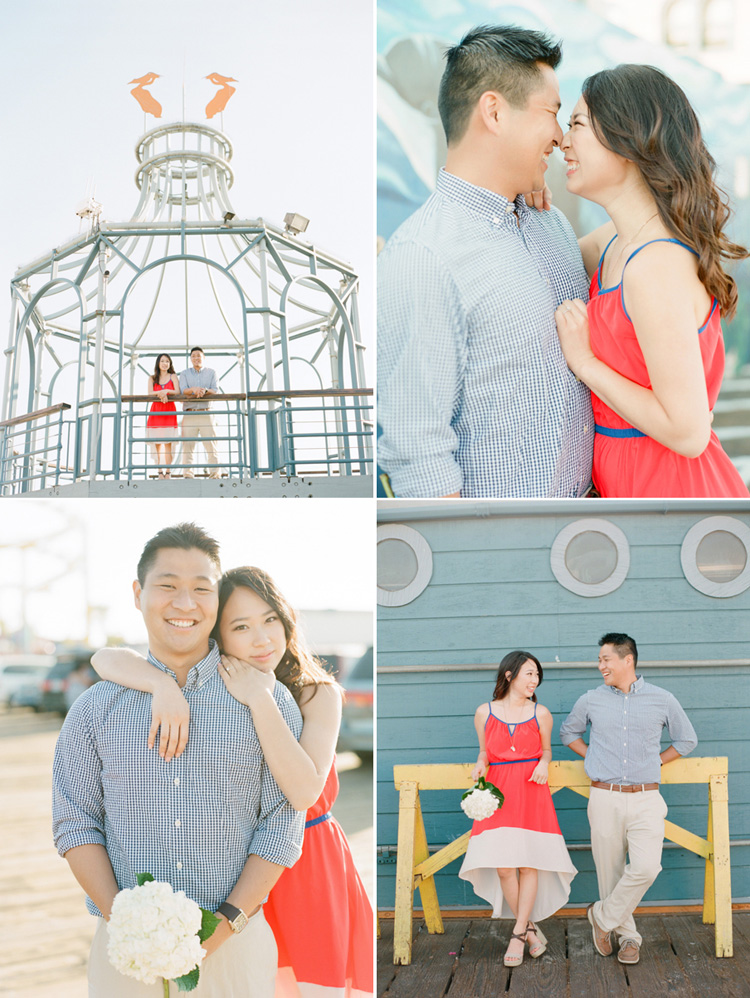 Another favorite shot of mine – I do this quite a bit, but it never gets old to me: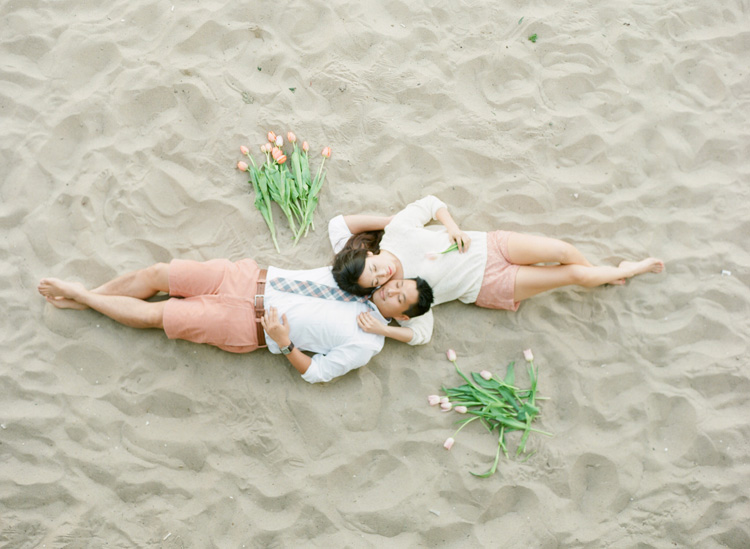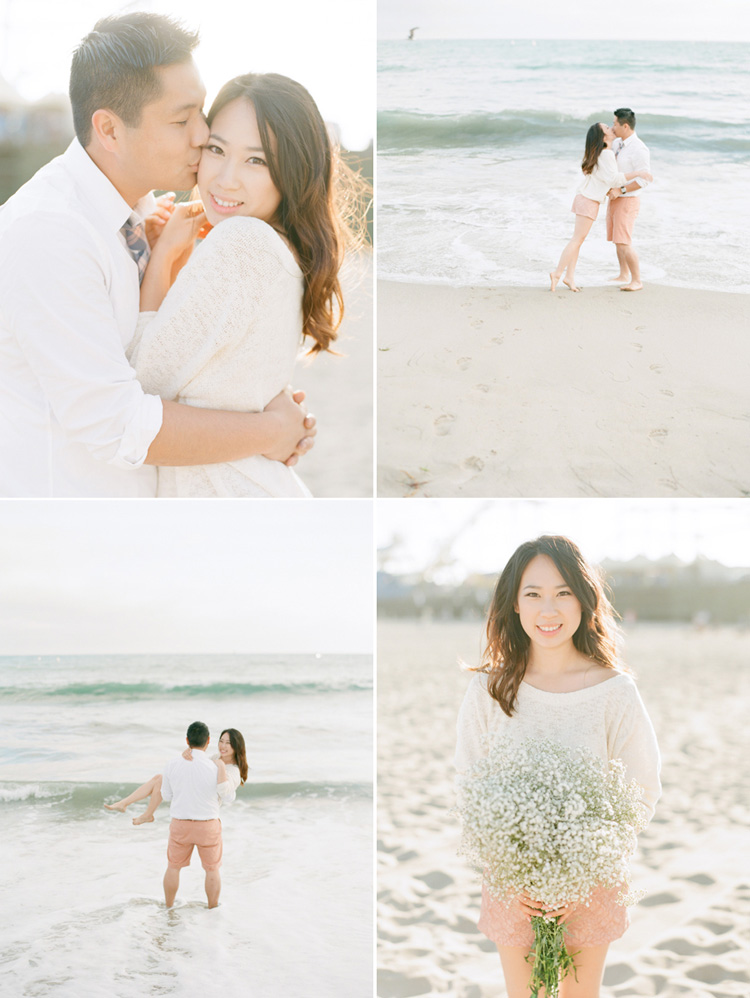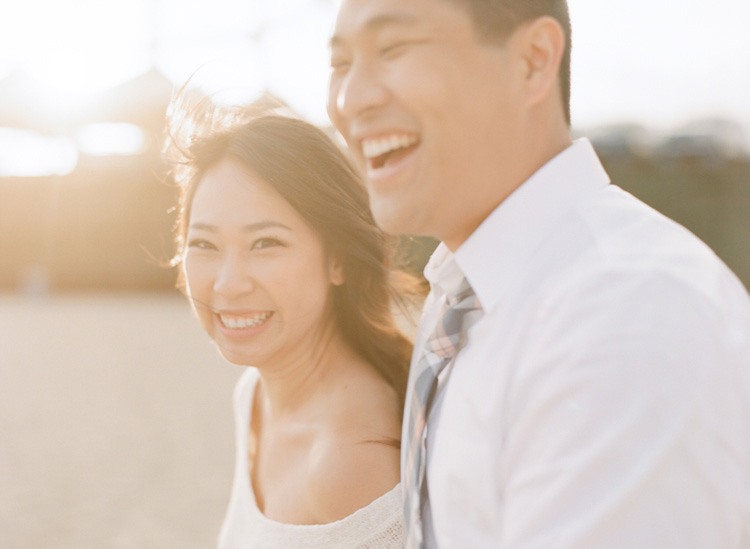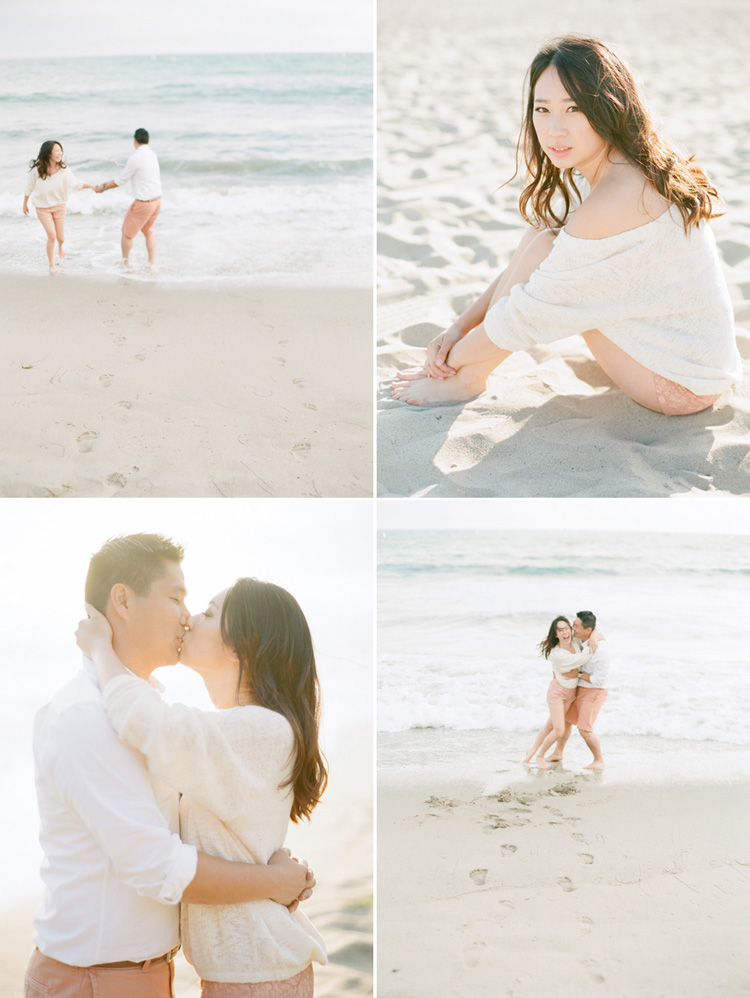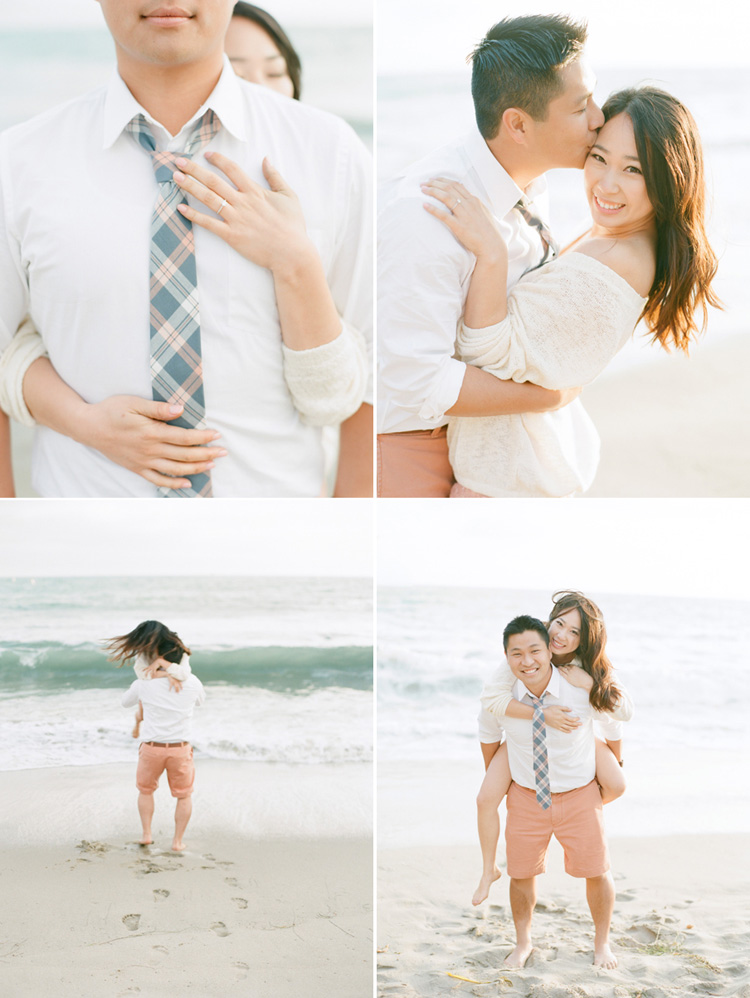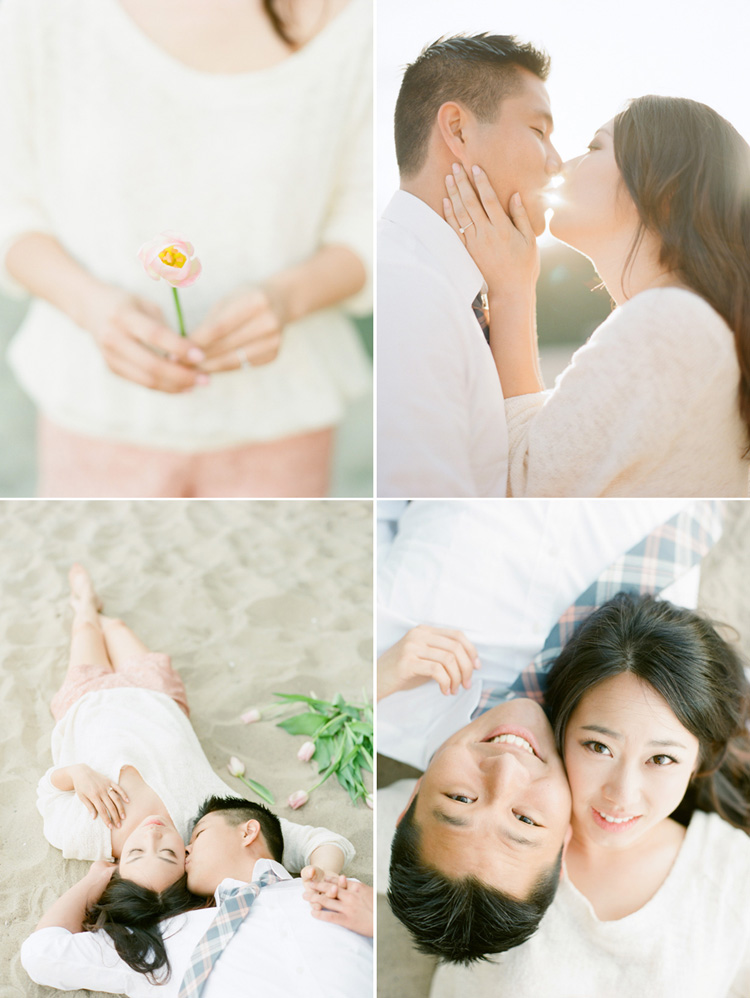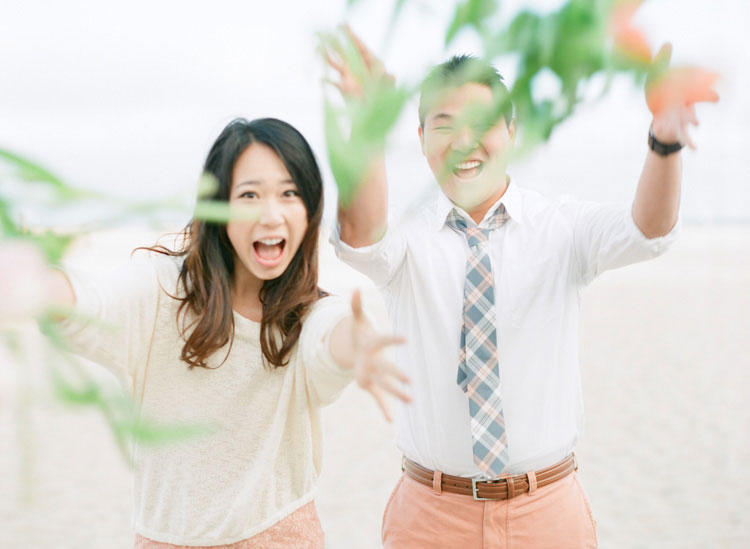 Congrats to Stephanie & Josh!  You two are the cutest!