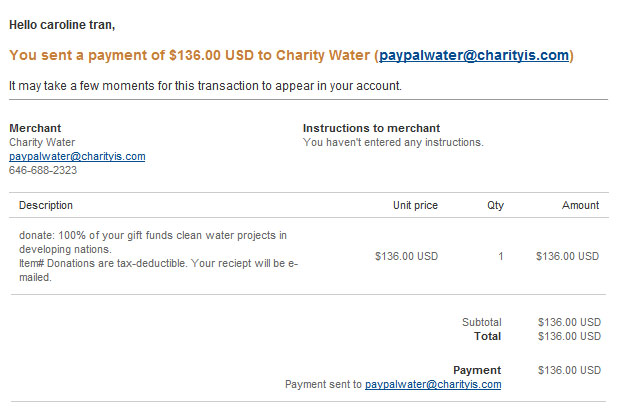 Before I start today's post, I just wanted to thank everyone for participating in a buck a comment.   I hope you all had a wonderful Thanksgiving weekend!  I sure did.  I got to hang out with old friends and family.  I am so grateful for all the love and support in my life.  I am thankful for all my readers love & support, and your 136 wonderful comments during the past 2 weeks.  I am thankful to have my basic needs (and more) taken care of and that I'm able to share a bit of it.  I just sent charity:water $136.  Thank you all for your support & participation!  I'm a true extrovert who feeds off of people around me and their energy, so thank you.  Thank you for giving me the energy to shoot & tell stories.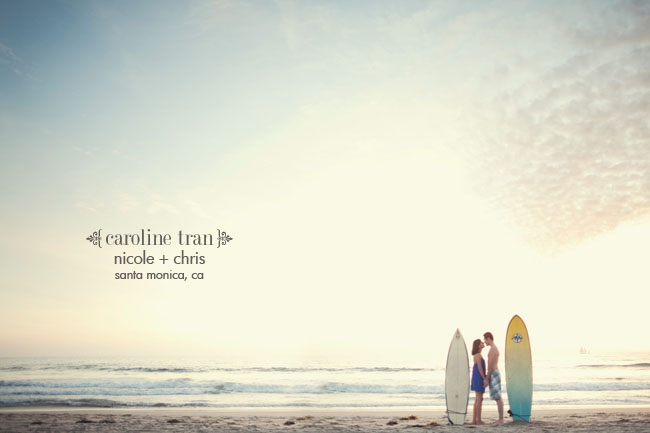 I'm not sure how your Thanksgiving looked, but it was 80 degrees here in LA.  I am thankful for our warm weather because I love shooting on the beach… and I'm a wuss when it comes to cold… unless I'm snowboarding.  I notice I've been getting a lot of emails lately from couples who just got engaged and wants to do a session.  No wedding date planned yet, but they just want a session to be able to show their friends and family.  I'm used to engagement sessions being done right before the wedding with your wedding photographer, so this is interesting to me.  I'm never one to follow conventions though, so I love it.  It's perfect timing too since it can be mailed out with their holiday cards!
Chris & Nicole contacted me soon after their engagement to do a session.  It was fun brainstorming things that would bring out their personality.  They're both from the east coast, but moved here a few years ago and now live right on the beach.  We thought it would be great to share with all their friends & family a piece of their life.  Chris loves surfing and suggested to bring out their surfboards.  Of course I loved the idea!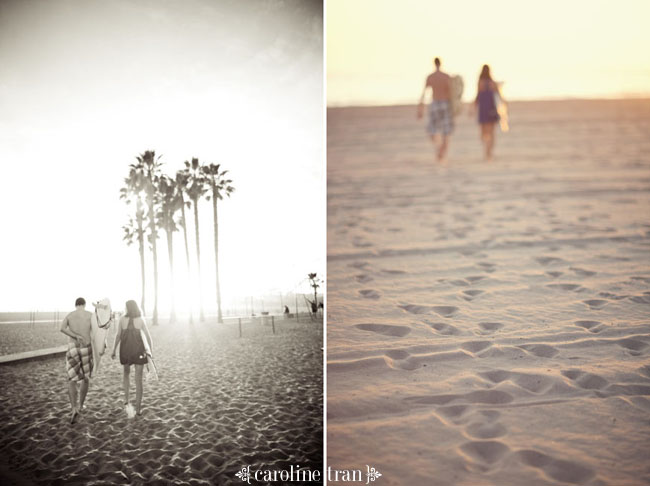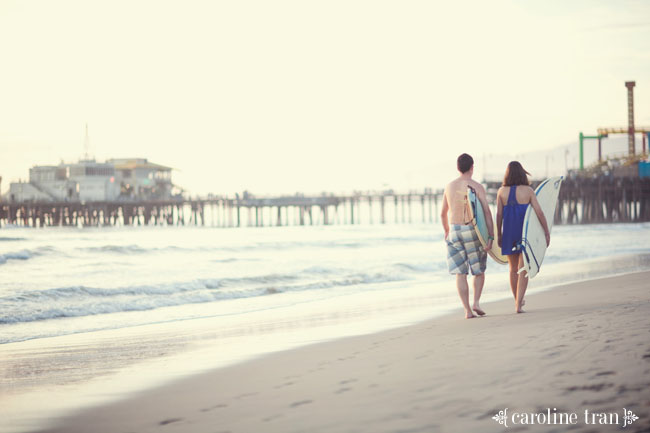 The light was just so amazing.
It was actually pretty cold this day.  Nicole was such a trooper.  It was fun running up and down the beach with them though.  The run warmed us up a bit.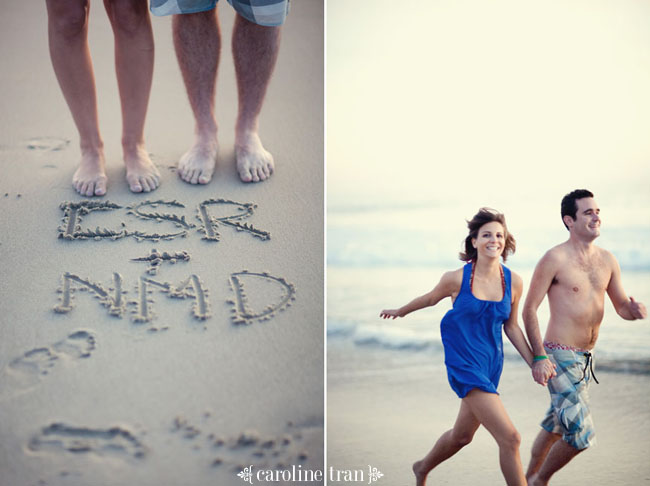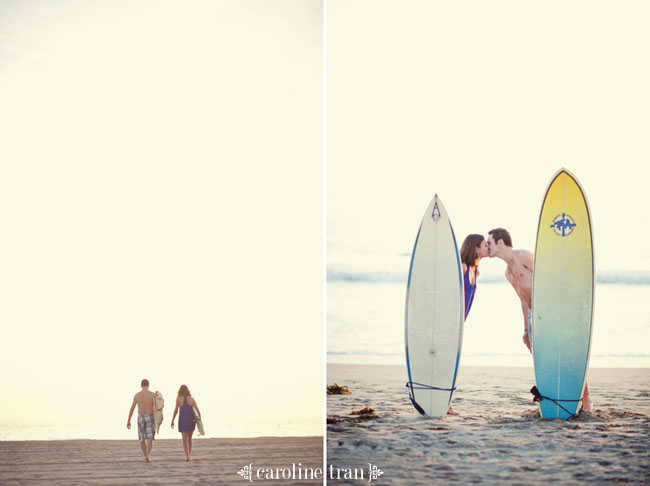 I loved watching how happy Chris & Nicole are together.  They were all giggles & smiles.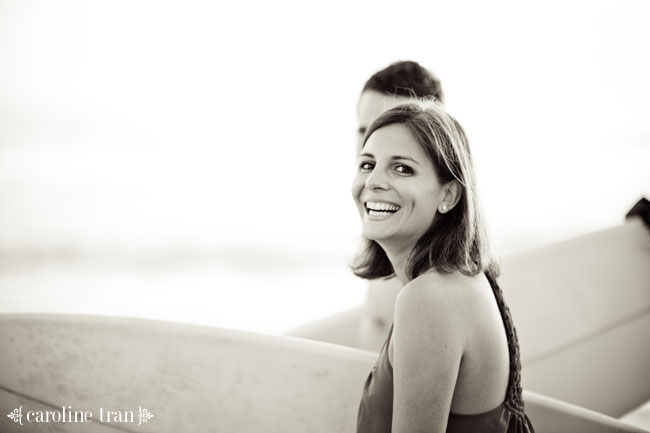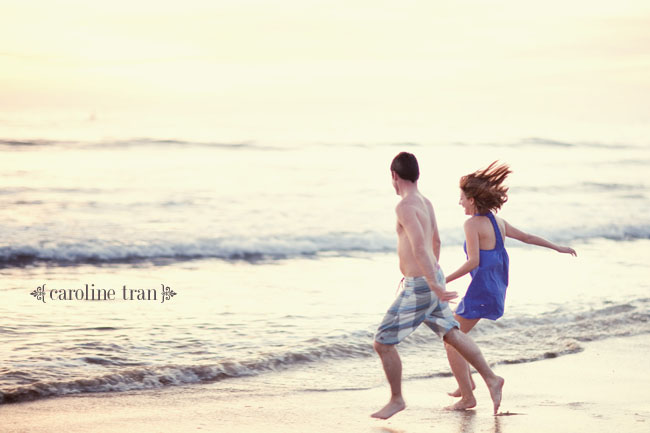 And I love it when she tippy toes to kiss him.  So sweet!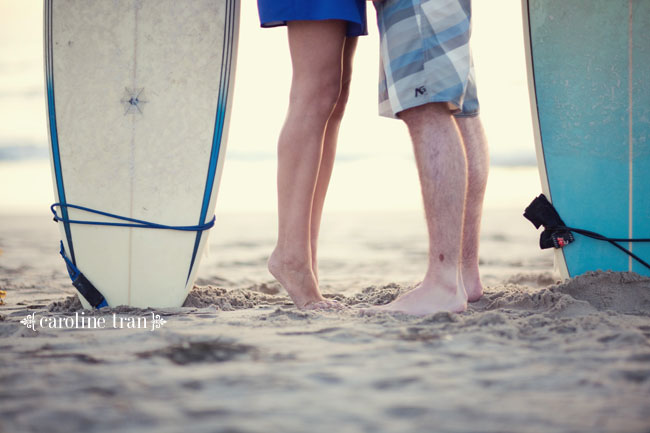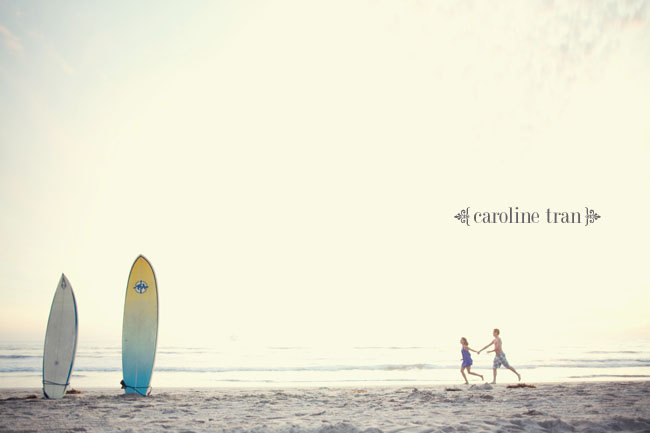 And check out the amazing sunset.  I never tire of shooting at the beach because the clouds will always make each sunset different.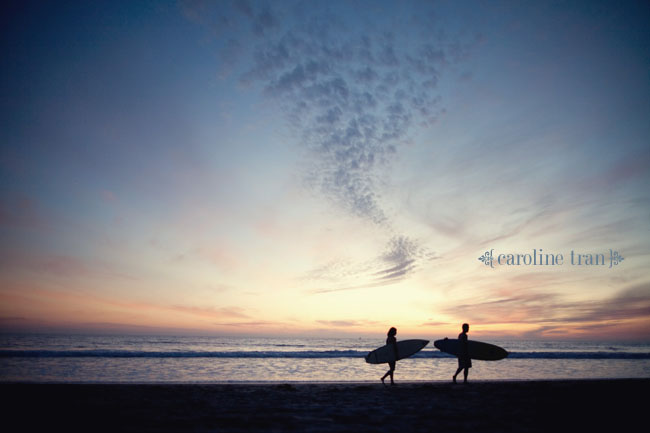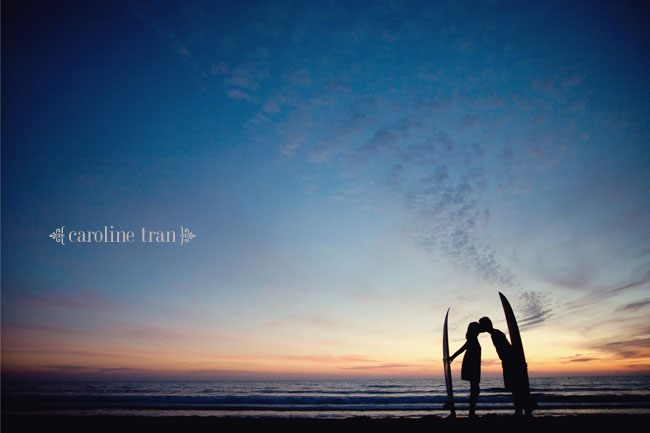 Congrats you two on a beautiful engagement!  I loved hanging out with you two and look forward to seeing what/where you decide to have your wedding!