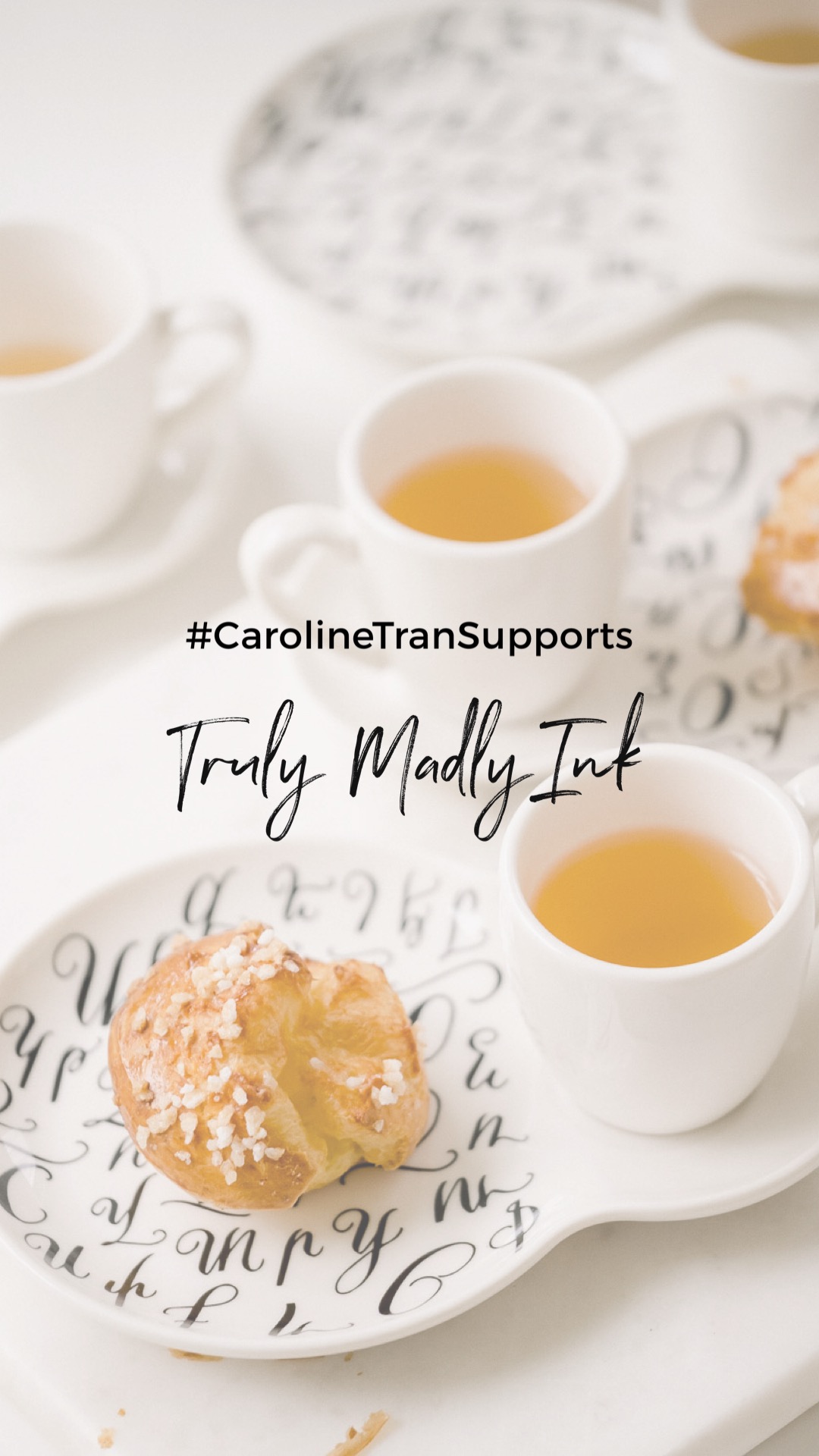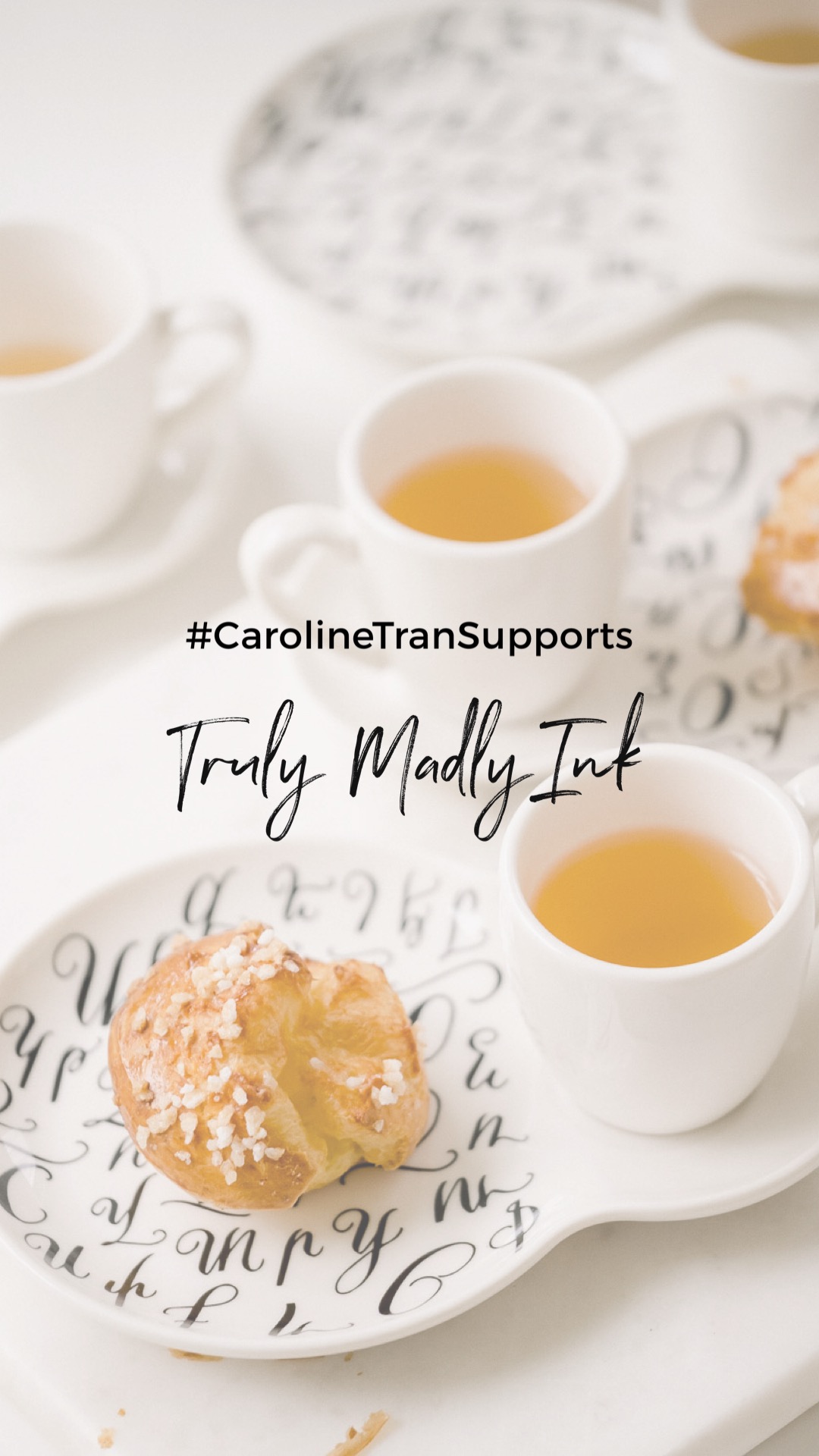 As a Los Angeles brand photographer, I wanted to find ways I could help other entrepreneurs and give back, especially with the uncertainty of what is happening in the world today. I recently started #carolinetransupports as a way to support other small businesses and entrepreneurs.
This week, I'm featuring Truly Madly Ink, who makes beautiful hand calligraphed pieces that supports a great cause. The proceeds from her espresso and tea sets go to support female entrepreneurs in countries neighboring Armenia so that they, too, can make an income to be independent and sustainable! To learn more about this cause please follow truly.madly.ink or fanswithacause on Instagram.
My idea was to create a stop motion video of a pastry being eaten to reveal the beautiful hand calligraphed Armenian alphabet on the teacup saucer. I had the "difficult" task of eating the croissant for the photos and holding up my curtain with my foot to create a makeshift soft box. Check out my video below!
If you're a photographer wanting to learn more about lighting, check out my education courses, All About Light and All About Flash! Make sure to check out more of Truly Madly Ink's work, and I would love to feature your story and your work! Apply here, and make sure to continue supporting other female entrepreneurs!!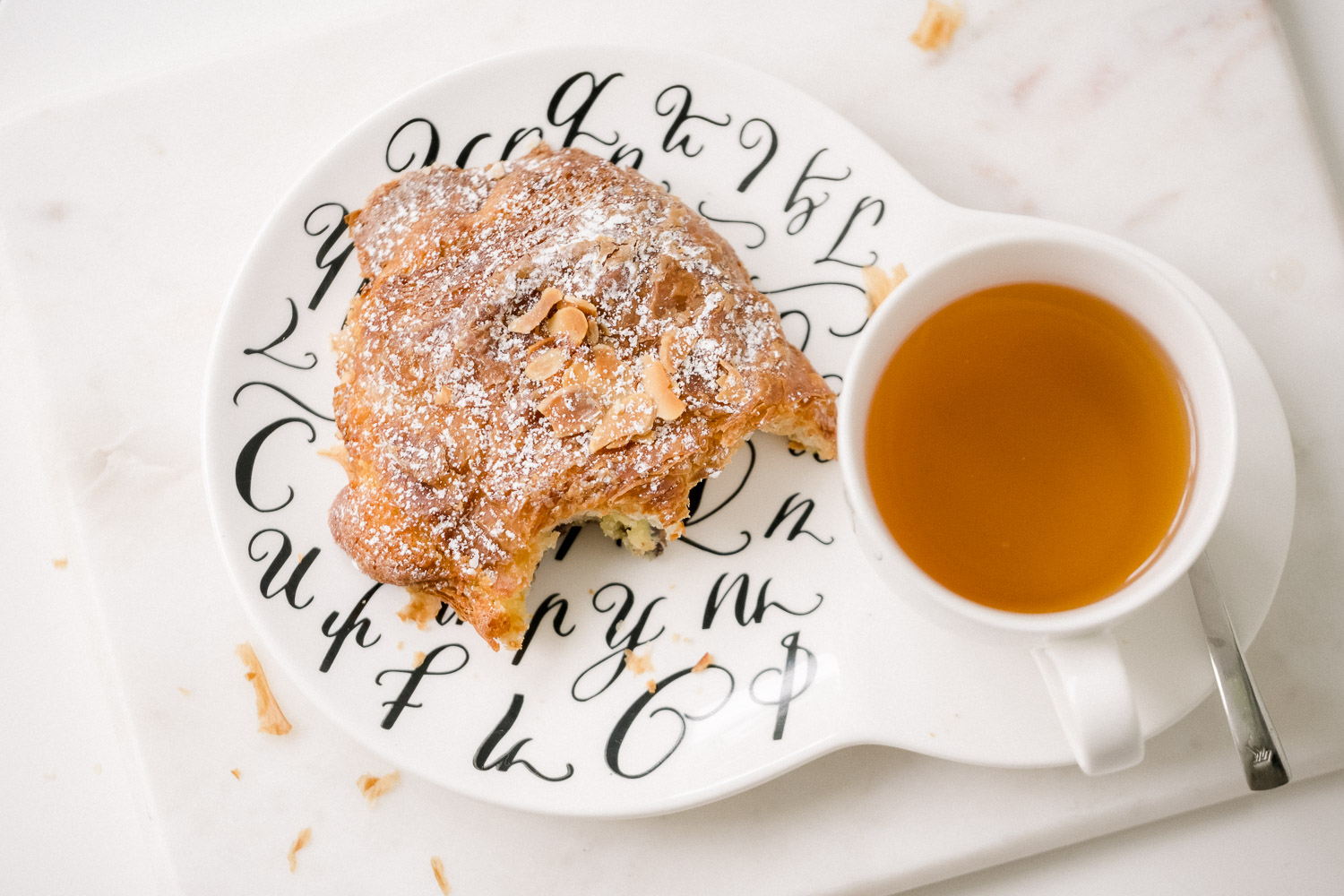 The backstory inspiration of her espresso/tea set comes from the documentary film, "Motherland," which depicts women in Nagorno-Karabagh who work full-time as mine clearance officers trained by the HALO Organization. It all started with a cup of coffee and two friends dreaming about how they can help support women in their Motherland - Armenia. The initial project of the espresso cups inspired by Fuliane and Angela, led to founding FANS (Fuliane, Angela, Nazely, Shushan), a group of like-minded creative women inspiring and empowering the next generation to help thrive in their creative pursuits. FANS has teamed with the non-profit organizations, Sahman NGO and One Armenia to start The Motherland Fund for Women Entrepreneurs, which create opportunities for women living in Armenian border villages to start their own businesses. Proceeds from the sales of the espresso cups have helped six trailblazing women start or grow their existing businesses and make their communities more prosperous and sustainable. They hope to expand this endeavor and be able support women not only in Armenia, but globally. To learn more about this cause please follow truly.madly.ink or fanswithacause on Instagram.