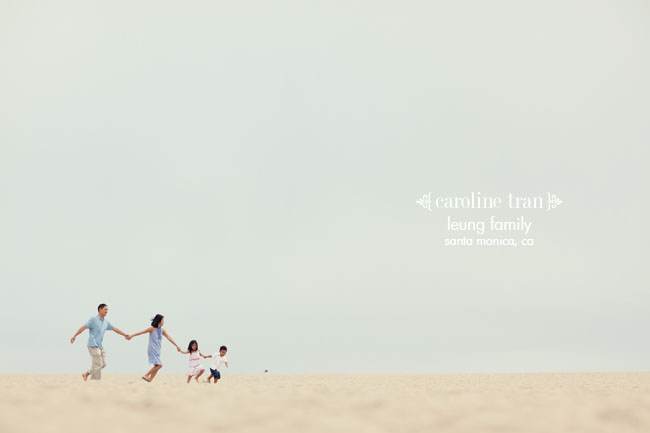 The Leung family was amongst the first few families I photographed. It's so amazing to be able to see how much the kids have grown since our last photo session. It's also cool for me to see how much I have grown. I love it when clients contact me for another session because it gives me the opportunity to not only see the family grow, it also reminds me to reflect on my own growth.
Jessica has really come out of her shell since our last session. Last year, she was really shy & reserved. Her parents told me it would be difficult to photograph her last year, but this year, she has totally blossomed!
Last year, Jacob loved taking photos and loved water. This year, he didn't like the camera so much and was terrified of the ocean. I had to trick him/turn it into a game to get photos like this:
Jessica loved the water though and didn't want to leave.
Mom and dad has not changed one bit – still super cute & happy together.
And the adventure continues! I look forward to seeing the kids again next year!
charity:water update – we're at $70! Lets keep it going!