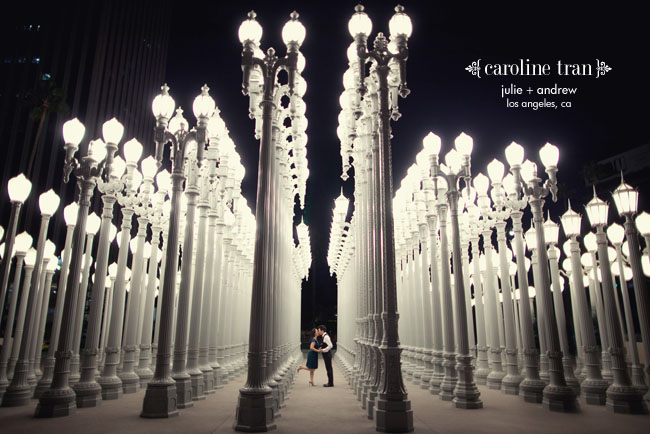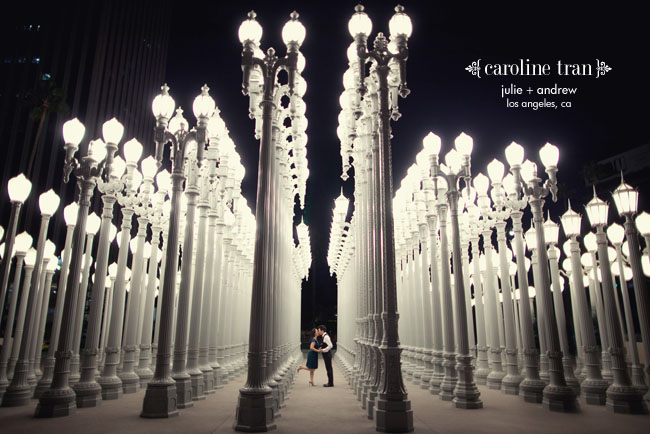 Julie and I used to work together.  She's an amazing person and one of the people who I am so grateful to have in my life.  I remember when I first met her, she was single.  Then suddenly one day, she starts talking about this guy that she met and starts asking me about weddings.  All of us were so excited that she had met someone, but was also surprised to hear the wedding plans take off.  They weren't engaged yet or anything, but they instantly knew that they had met the one.  I knew exactly where she was coming from through because Jonathan and I were the same way – it was love at first sight.  A year or so later, he surprised her at LACMA with rose petals scattered in the shape of a heart, right in the middle of the lampposts and had a barbershop quartet there singing.  He got down on one knee and popped the question.  The photo above pretty much sums up her answer.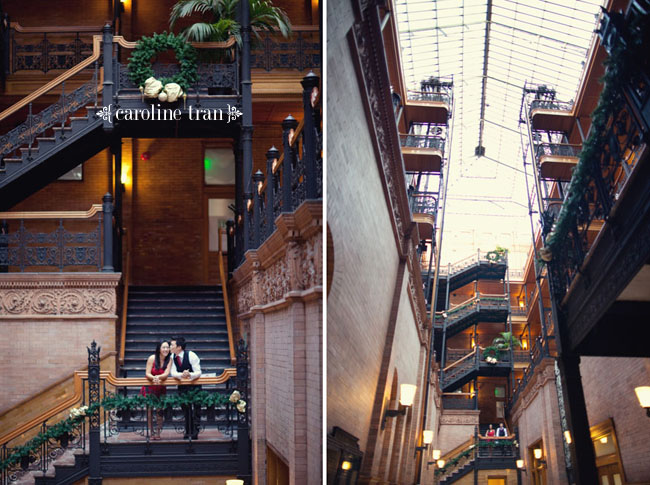 For their engagement session, we went to the historic Bradbury building in downtown LA.  Unfortunately, you do need a permit to shoot there and I think it's $500/day.  We just ran in the lobby and snapped a few shots and left.  It's so beautiful in there!  I wish we could explore the rest of the building!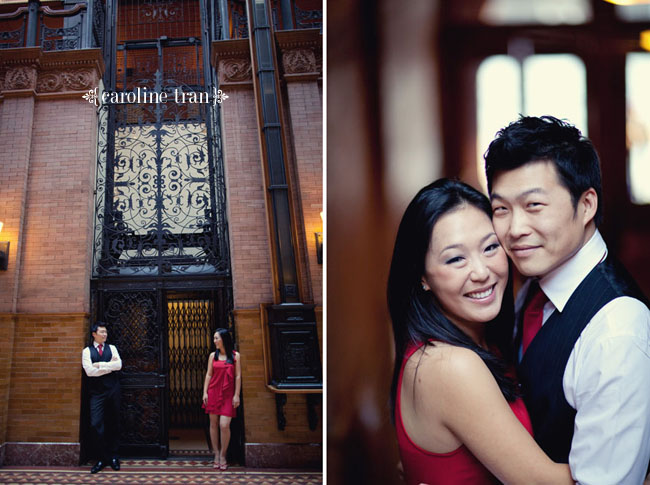 Aren't they just so cute & happy?  This was taken before the holidays, so I love the subtle holiday feel to this entire shoot.  It doesn't look like Christmas, but I can feel the holiday spirit every time I look at these.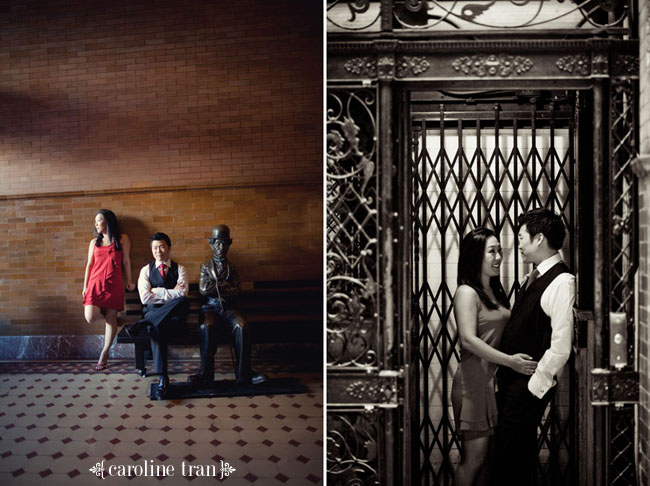 We then went to their friend's house down the street to change.  We jumped up on their rooftop for a few shots.  I love the view of the city!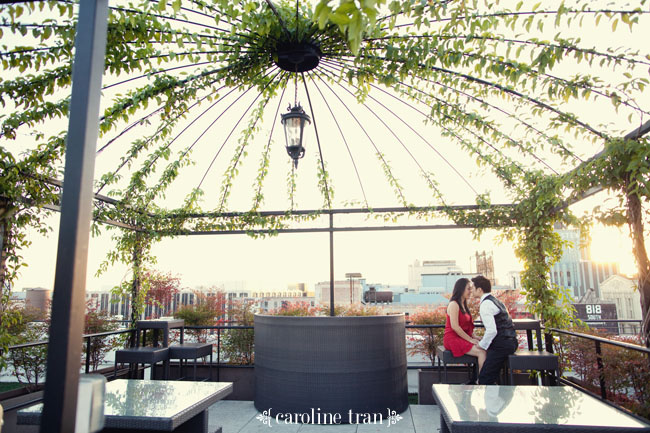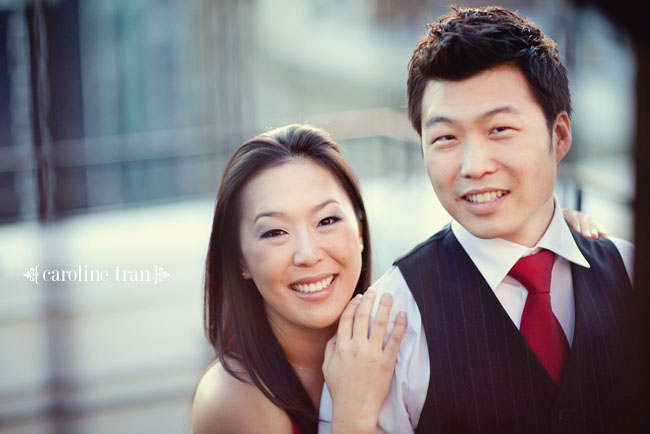 Above is one of my favorite shot of them.  A candid moment as she held on to him for balance as they walked around the rooftop.  They were about to walk up some stairs and I got their attention.  I love the colors.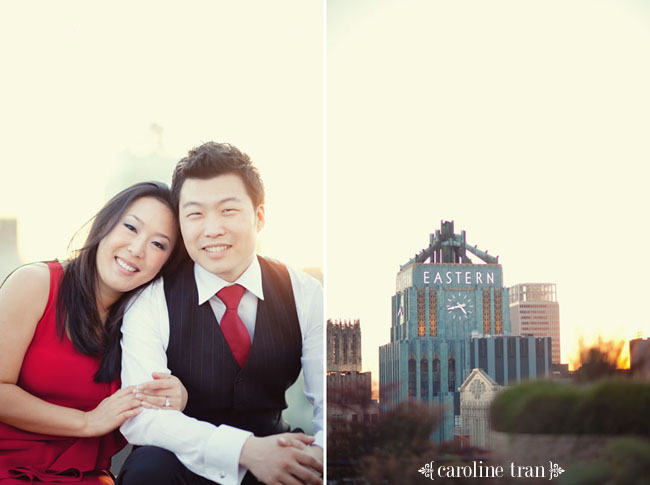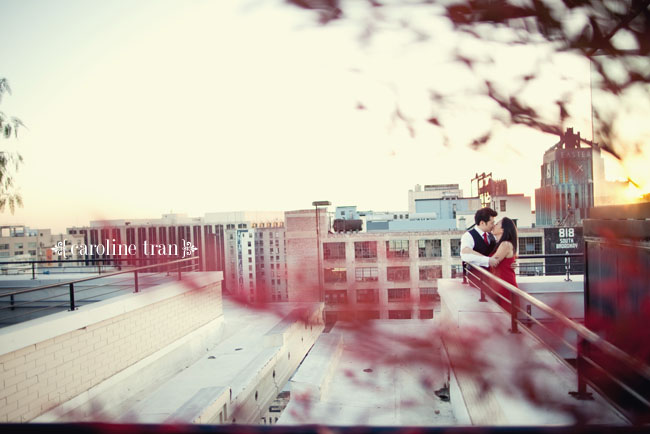 I could just sit and enjoy the view all day.  I also love this next photo: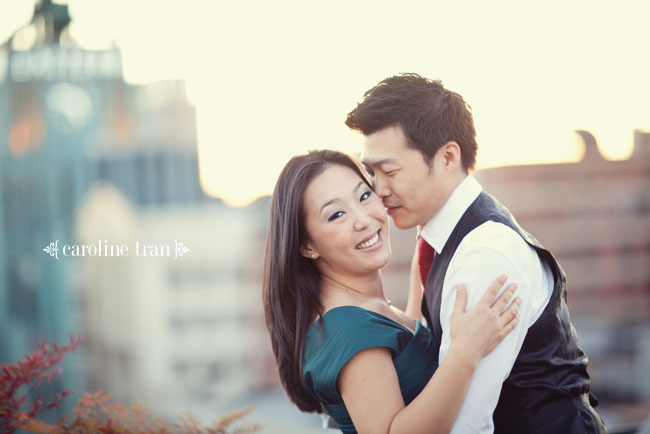 I want a garden on the rooftop!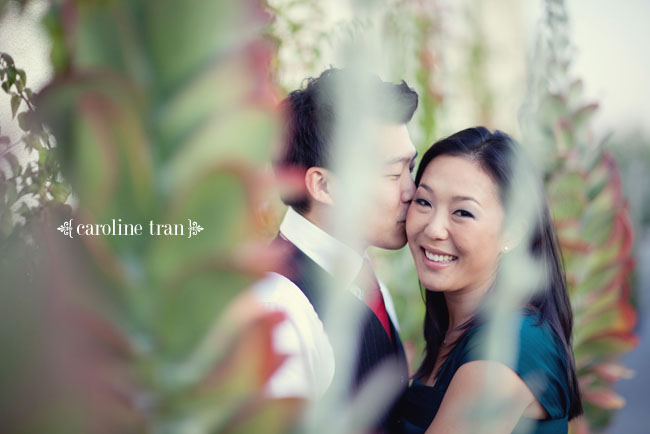 We then headed to LACMA where Andrew popped the question.  It was so cute to see how giddy she was to be back at the spot!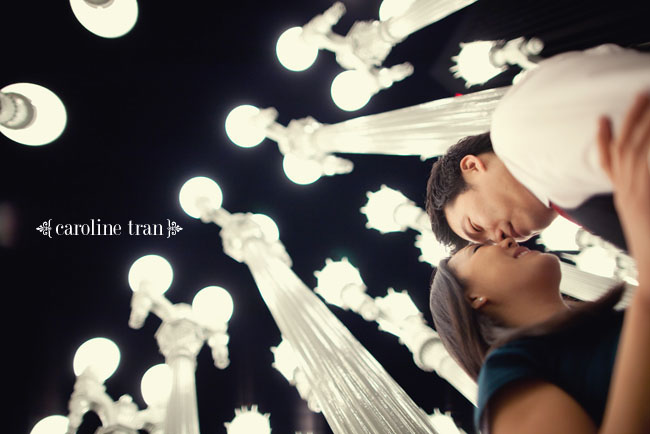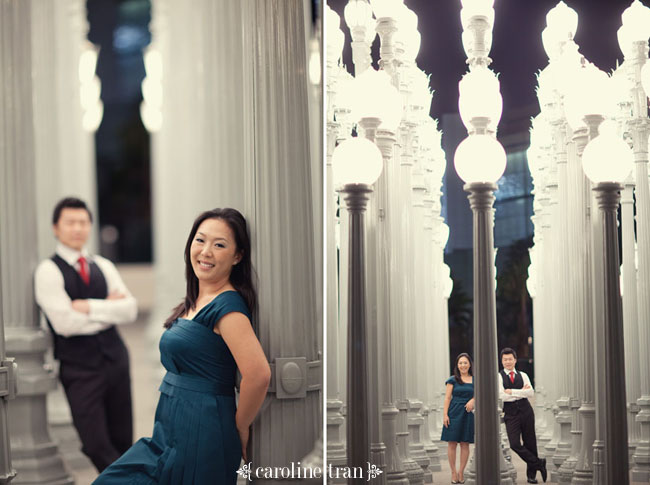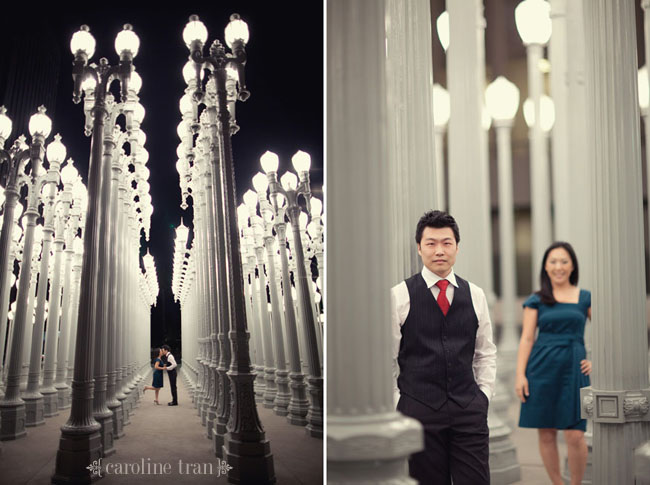 And of course the lampposts is really cool too.  I love the below right one with all the bokeh.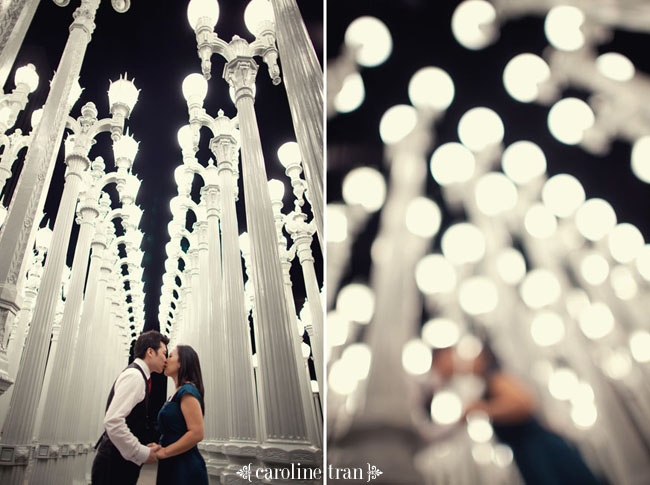 And something I haven't done for awhile, but so glad I did again: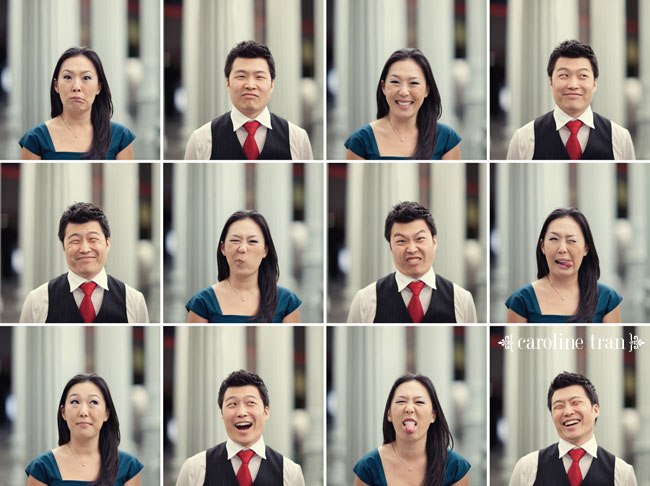 Julie & Andrew, I love you two.  Never stop having fun together and continue to support each other.  I look forward to seeing little munchkins from you two!