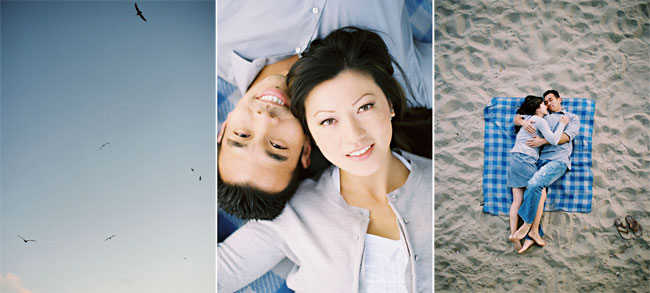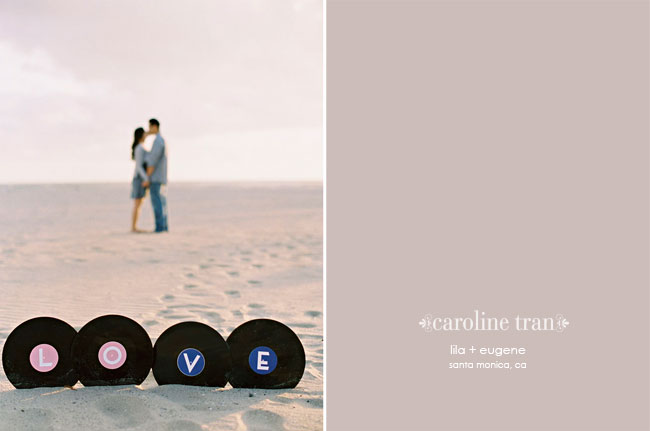 I first met Eugene back in 2009 when we worked this Langham wedding together.  He was the DJ/MC and the first thing I noticed was that he had a great MC voice.  Since then, I've been lucky enough to work with him on a few other weddings, and even luckier when he contacted me about shooting their engagement photos.  I love the above image.  Since he's a DJ, he labeled some records with different messages.  I like the simple statement of love.  I also am in love with the colors.  Film is so yummy!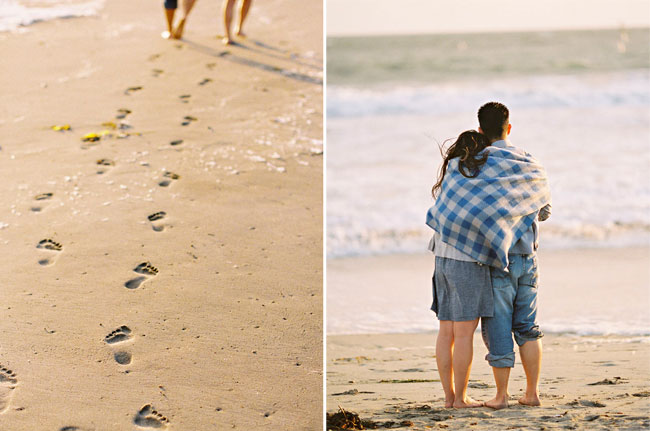 Don't let the sun fool you.  It was actually a very (unusually) cold day in LA!  All of us were freezing.  I was so cold that my bones hurt.  We were barely able to talk because our lips and jaws were frozen.  Lila & Eugene were some of the biggest troopers I've met.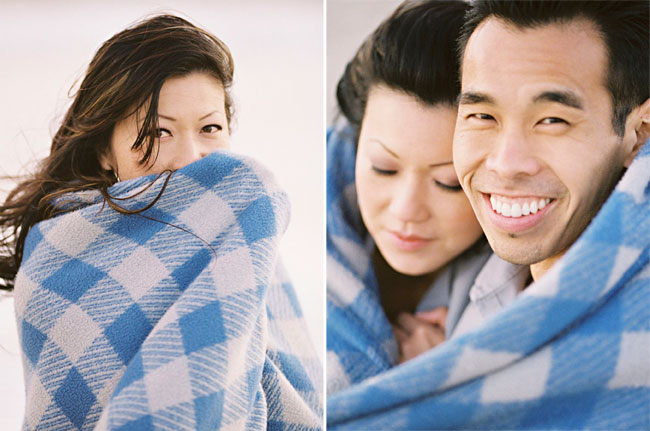 Love this image of Lila: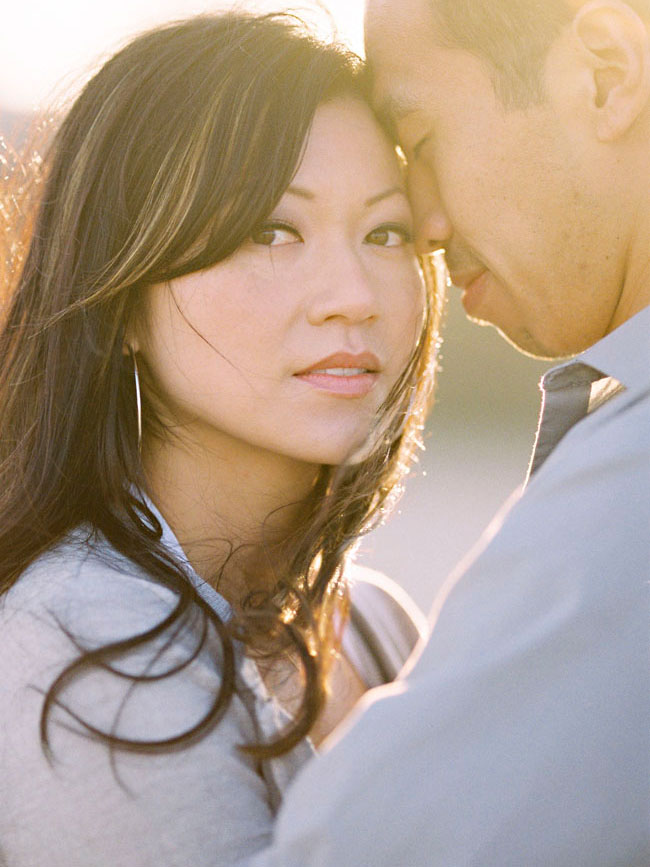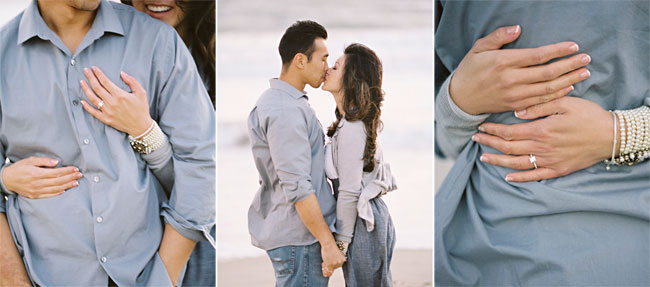 They don't even look cold… ok, just a little.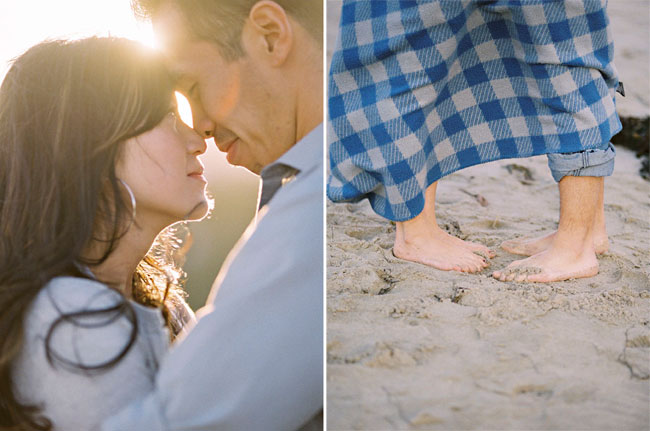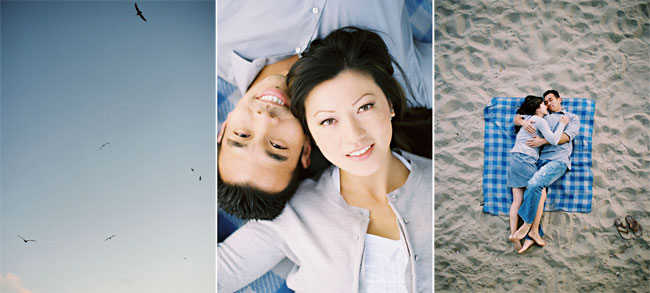 The best part is, there's more where this came from!  We did 2 shoots, so stay tuned for the other session.  It was not as cold for that one.
P.S. For those who expressed interest in being my assistant, thank you & thank you for your patience.  I'm organizing myself and will start going through the applications in the next few weeks.  It's been a crazy few months of traveling… almost done!  Funny how I need help because I don't have enough time, but I don't have enough time to hire help.  :P