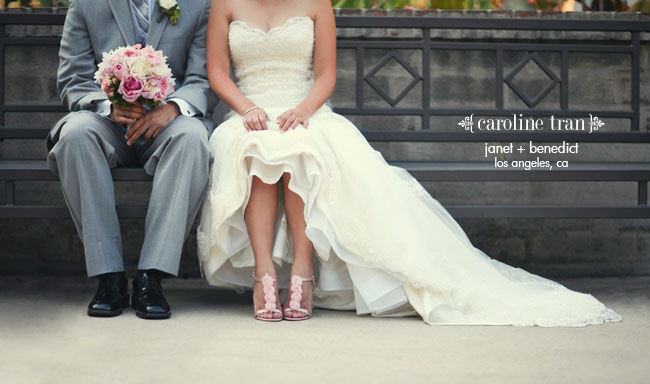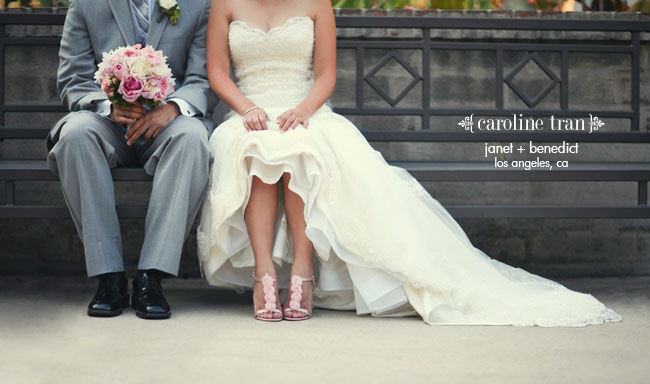 I'm slowly catching up with my blogging!  We have our studio's open house event next week and I stayed up until 4:30am last night working on favors.  It's like planning a wedding again… well, like 1/10th of a wedding, but still fun.  If you're in the LA area and would like to stop by, drop me an email and I'll send you an invite!
Today, I'd like to share with you the full set of Janet & Benedict's wedding, which was featured on Style Me Pretty!  You may remember Janet & Ben from their fun LA engagement photos.  Well, they got married and everything was just amazing!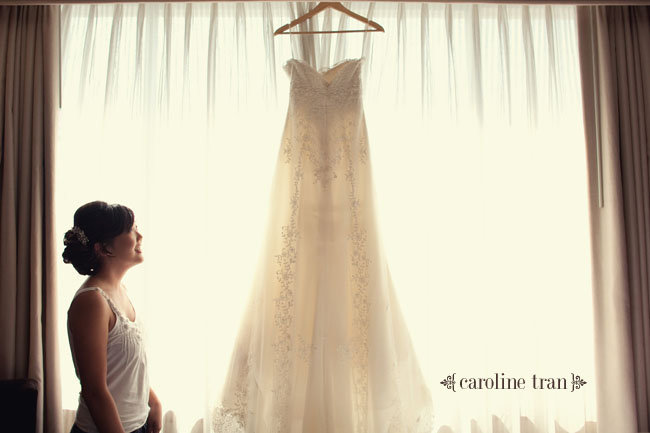 I love her gorgeous dress by San Patrick and adorable shoes by Badgley Mischka.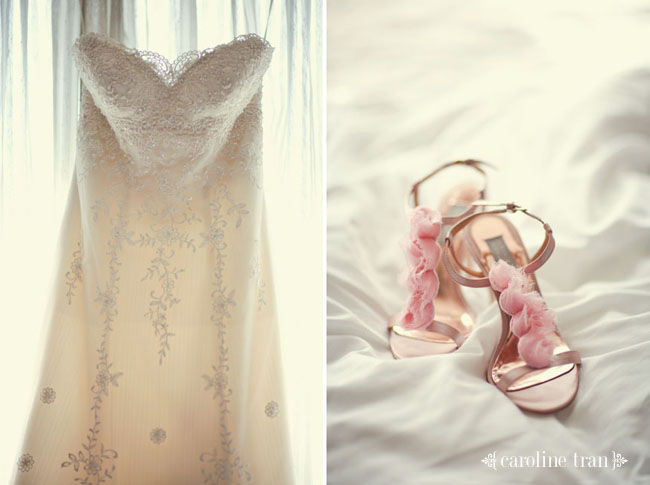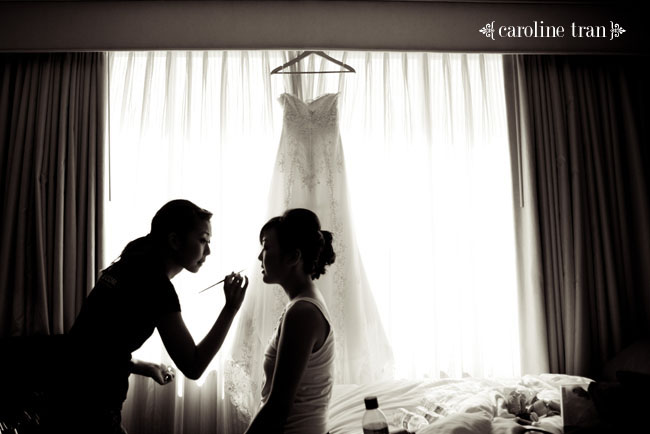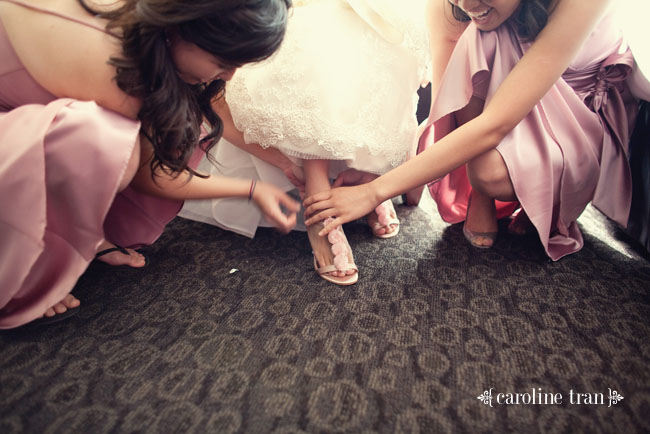 Her bouquet is so fun & romantic!  Great job to LV floral events.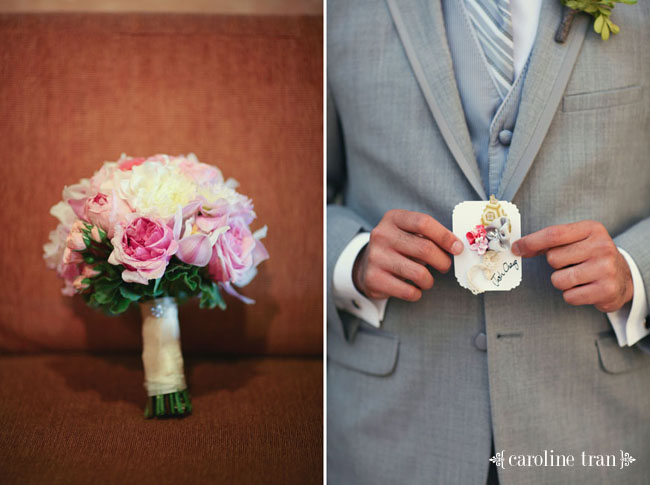 And I LOVE all these fabric/ribbon boutonnieres that Janet made herself!  I LOVE DIY!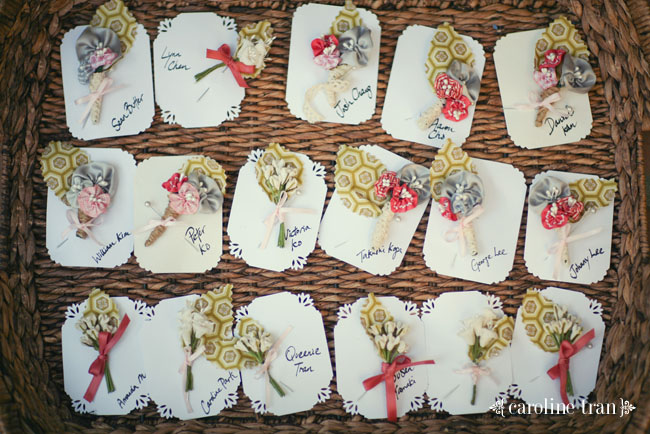 And isn't this the most adorable cake ever?  The cake is from Beverly's Best Bakery.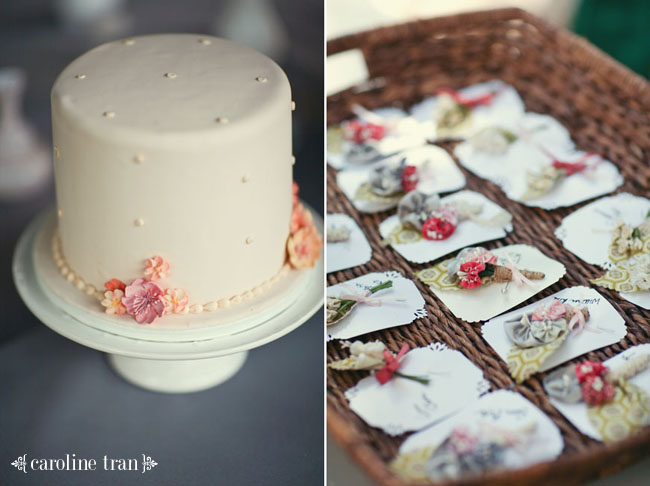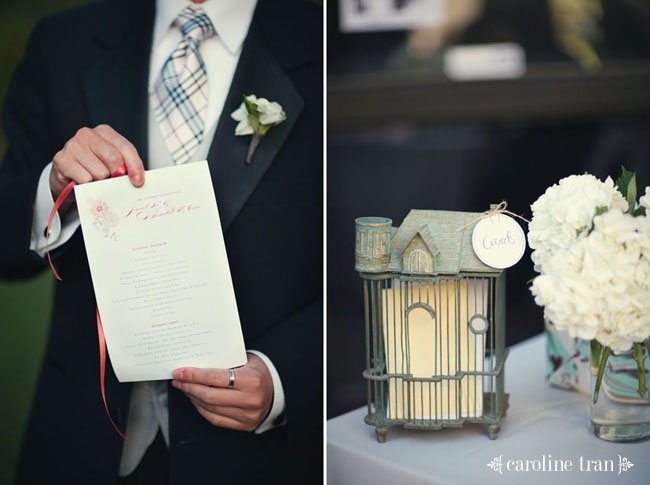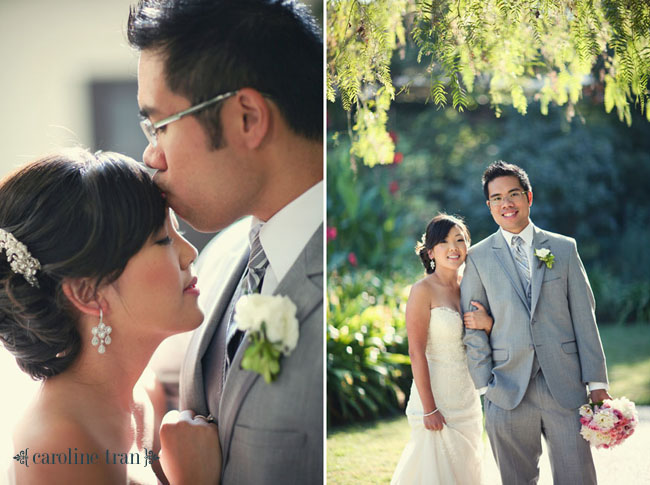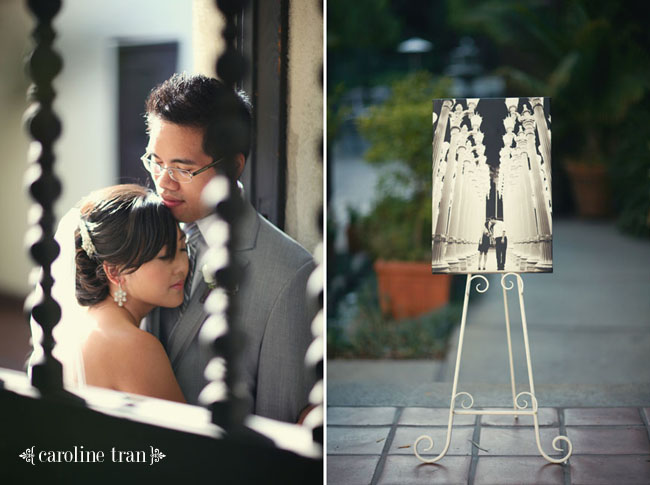 And this is one of the most charming guest book I've seen.   Their silhouettes & the Rolodex is so simple, but so clever!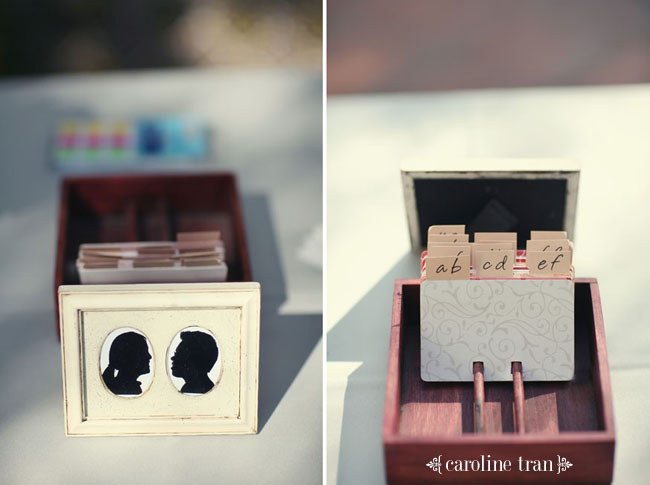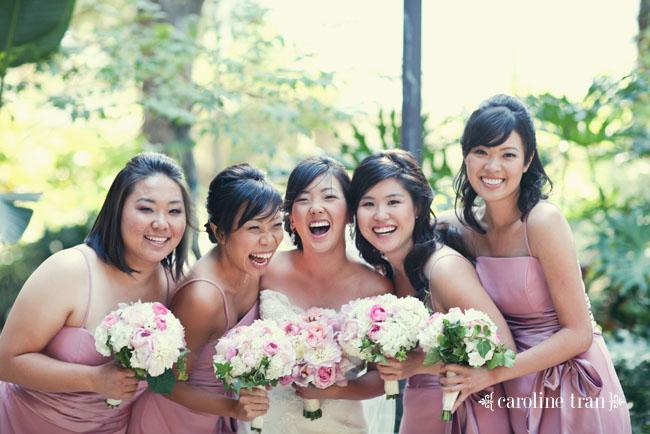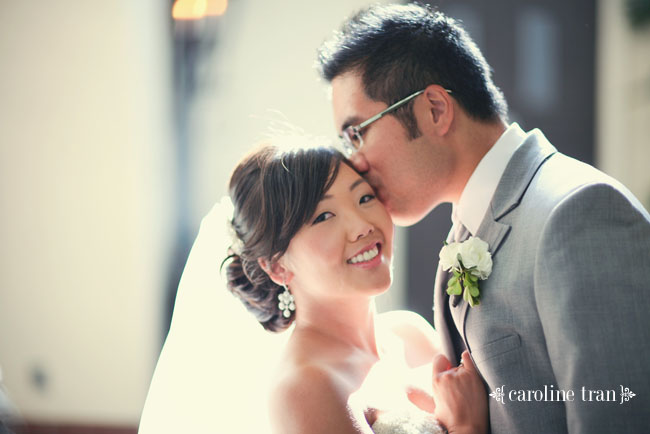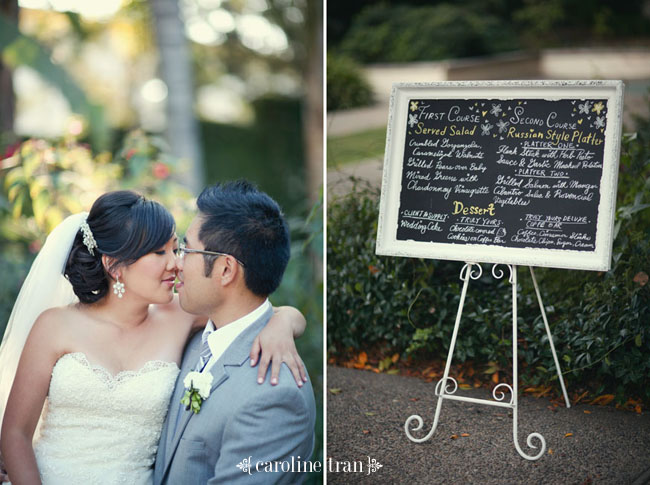 And as if things couldn't get any cuter, the escort cards were buttons!  Yes, another genius DIY project.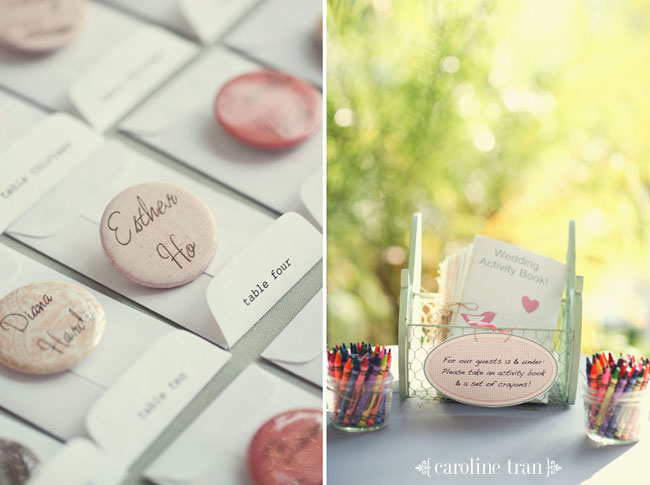 You may have noticed that they had a very small cake.  So how were they supposed to feed their 200+ guests??  Matching cupcakes!  I love the signage they got from Indigo Bunting!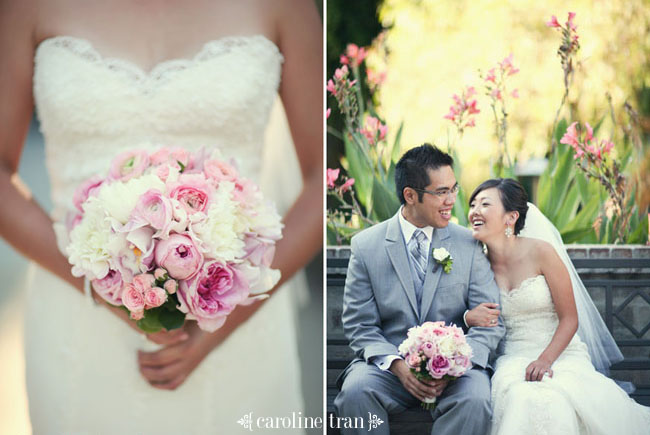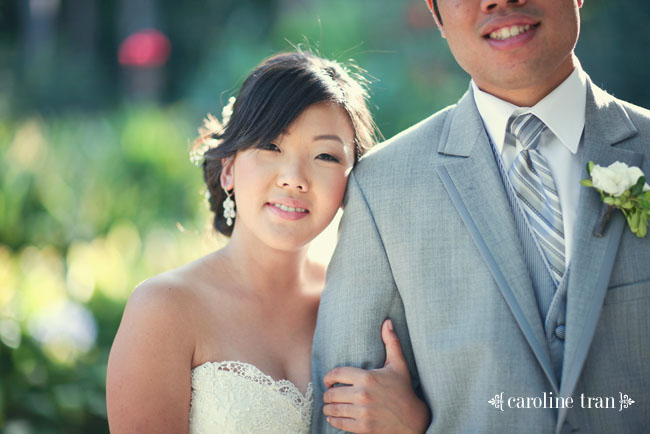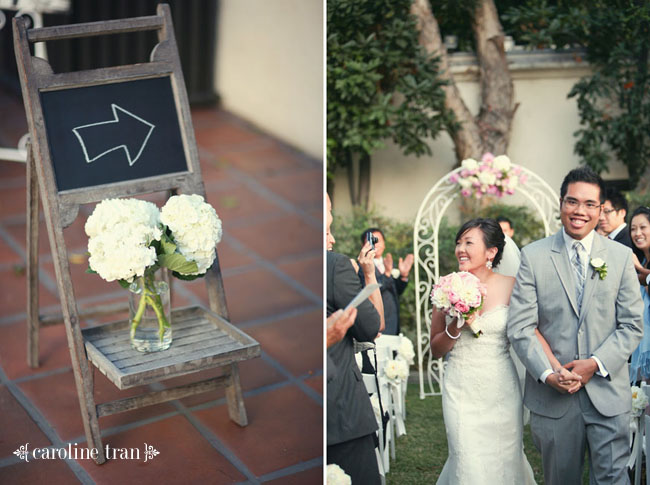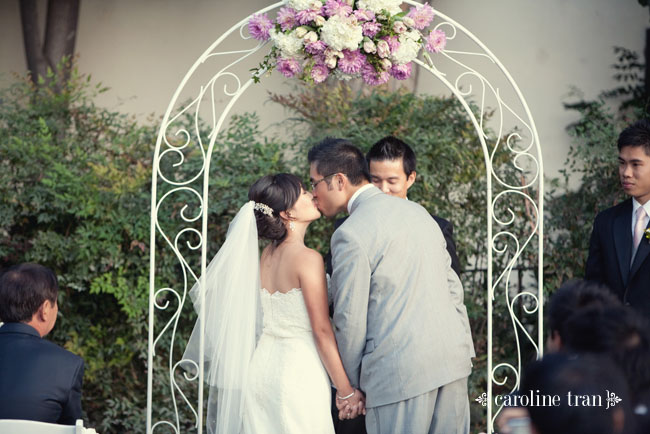 Their reception setting was so enchanting!  The twinkle lights, the trees, the fountain… would you be surprised if I told you that this was right smack in the center of LA?  Right at the intersection of two main freeways.  I'm so thankful for such a retreat in the middle of the city.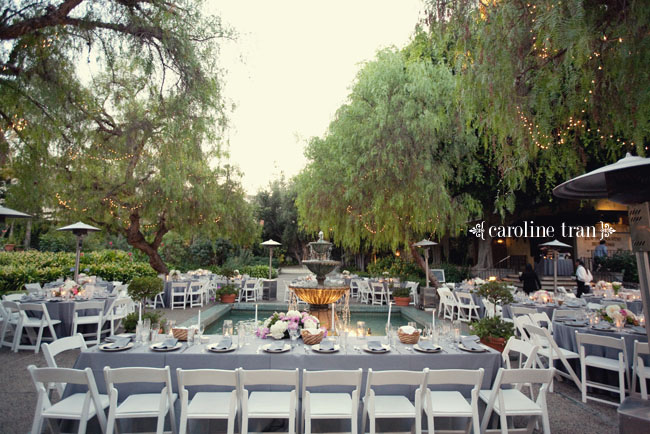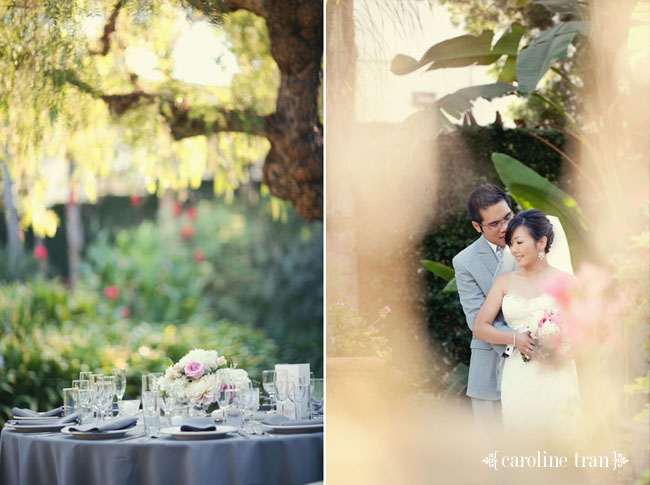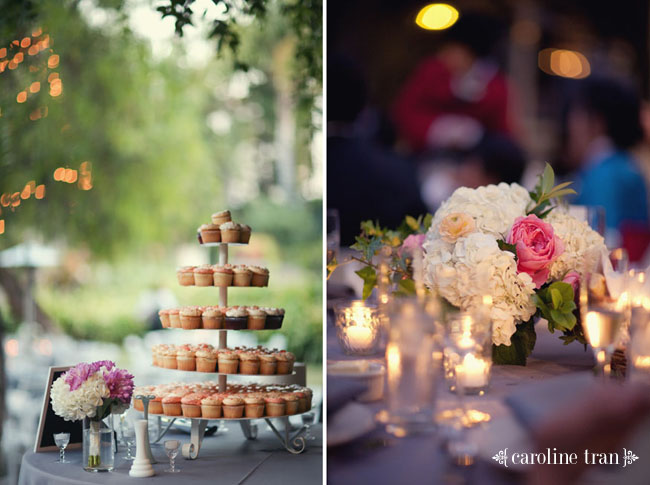 And I'm a sucker for little vases, especially milk glass!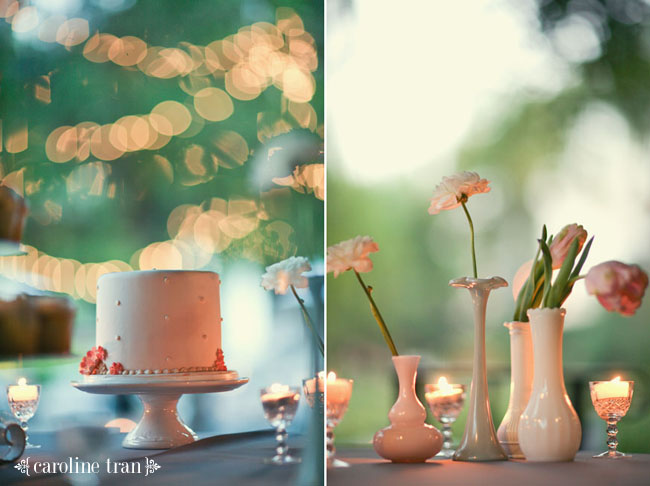 Does it get anymore romantic than a first dance at twilight??  …it actually does!  Keep reading!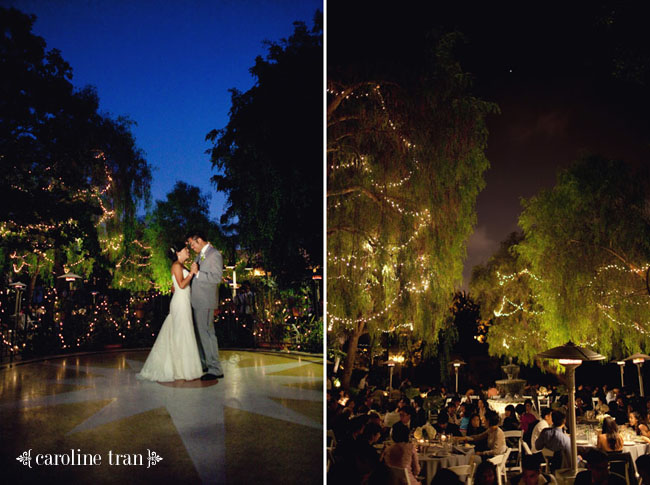 Janet then changed into her traditional Korean hambok and when she same out, Ben surprised her by bringing her onto the middle of the dance floor and serenading her!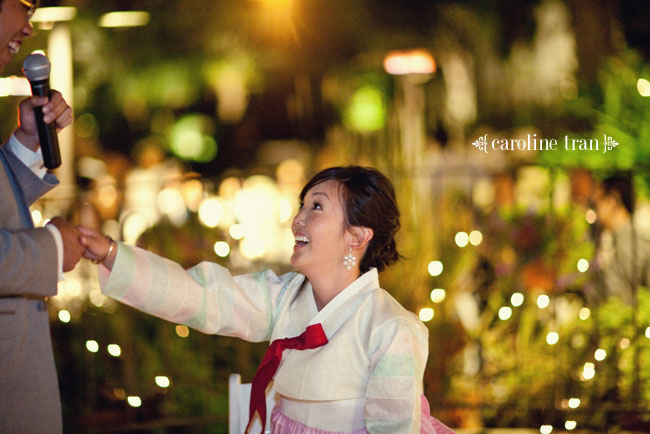 Janet said one of her most memorable moment of the night is when Ben would sneak in smiles to her from behind the drum set during the serenade.  so so sweet!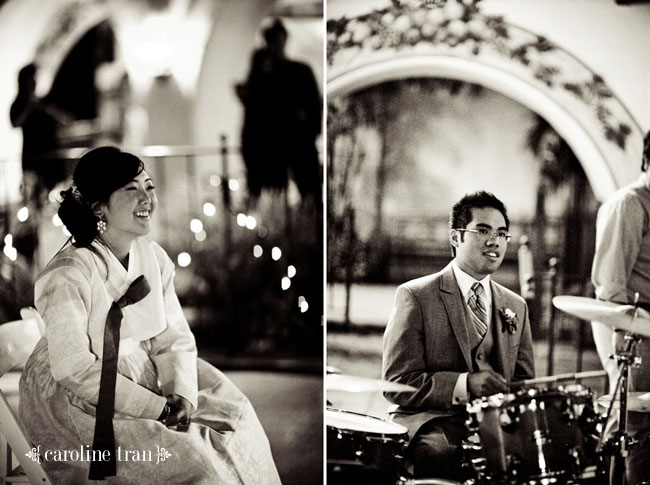 Everyone had an amazing time!  Would you believe me if there were hiccups on this day?  Janet later told me that many of her other DIY stuff were forgotten in the car, but Ben reminded her to look around and see all the people who came to celebrate with them, and nothing could've made her any happier.  Sometimes during the planning, it's easy to get lost in the details, but never forget the bigger picture of why you're getting married.  As you can see, this wedding turned out perfect.