This was just featured on Brooklyn Bride!  Check it out!  You may remember Jen & Kevin from their engagement photos.  In a nutshell, Jen lived in LA & Kevin in NY.  They spent most of their relationship apart, so a travel themed engagement session & wedding was fitting.  Since Kevin is a pilot and they spent most of their relationship traveling to see each other, they wanted to incorporate their travels & the different destinations into their wedding.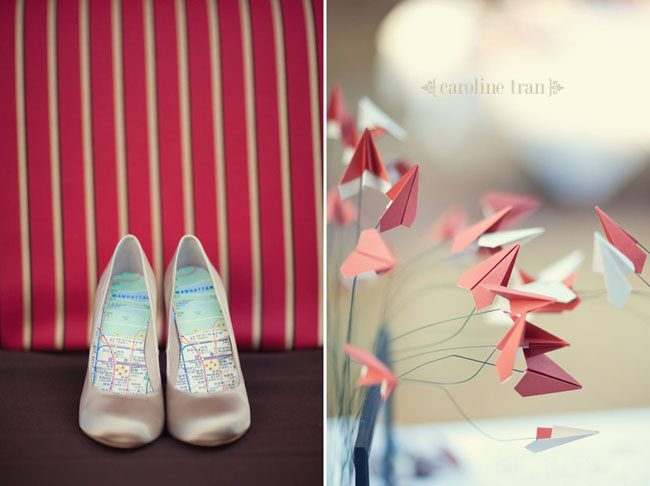 In keeping with the travel theme, she lined her shoes with NY subway maps – so simple to do and so personalized!  She hand folded hundreds of little paper airplanes and used them in her centerpieces.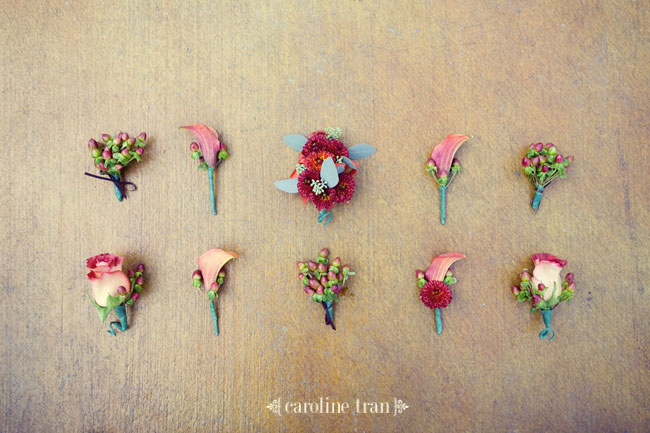 Her friend DIY all their adorable flowers!  I love all the boutonnieres!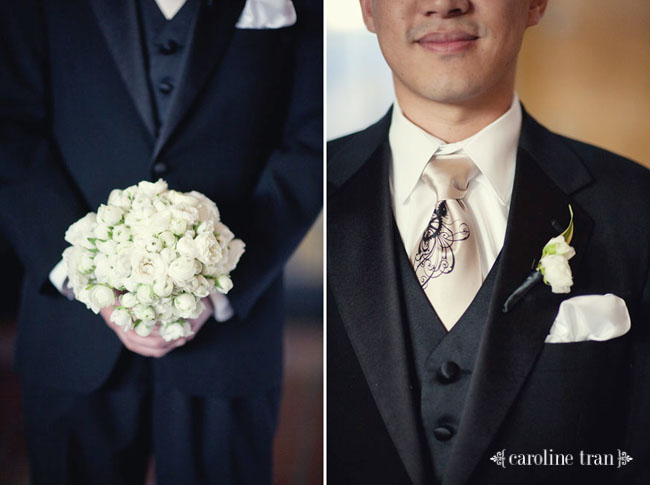 After their first look, we headed to Union Station for their portraits.  Her fabulous makeup was done by Echou makeup.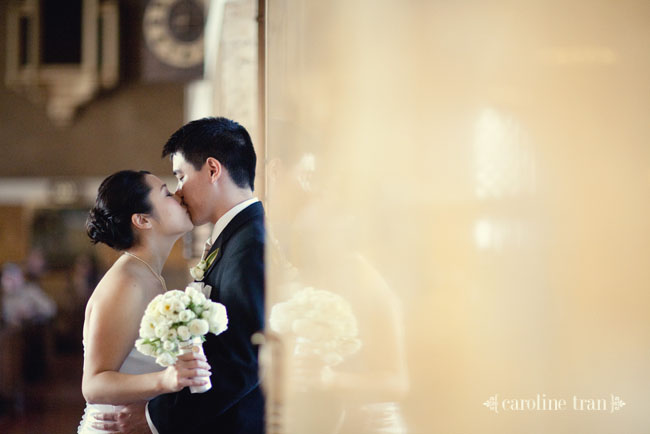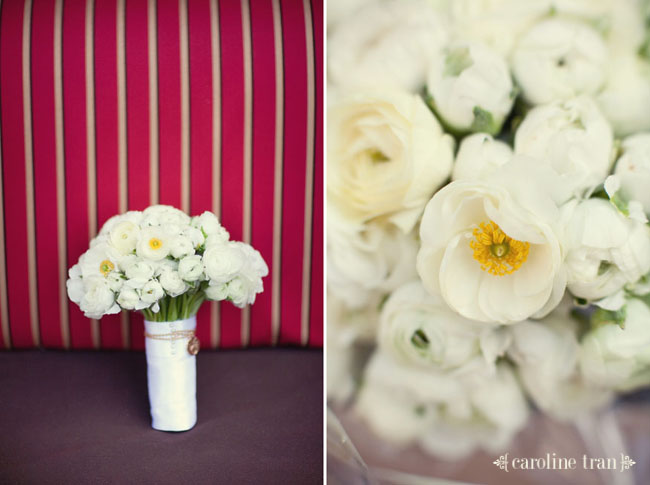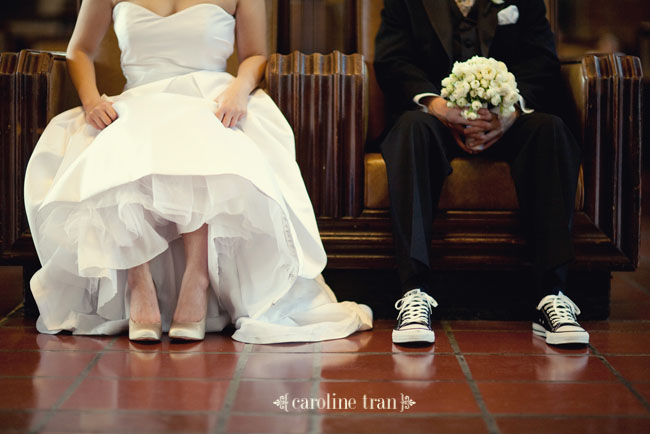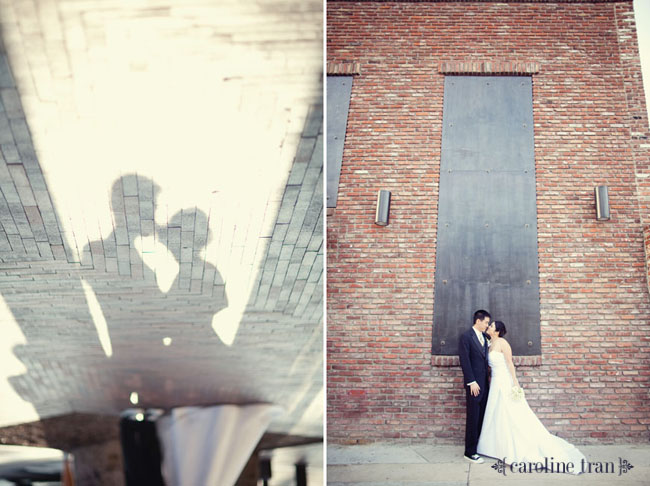 Their ceremony & reception took place at J Lounge and Restaurant in downtown LA.  I love all the exposed brick!  And wait until you see the view from the courtyard!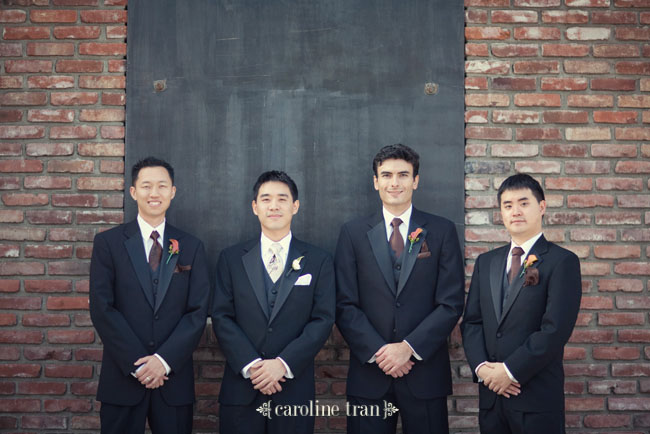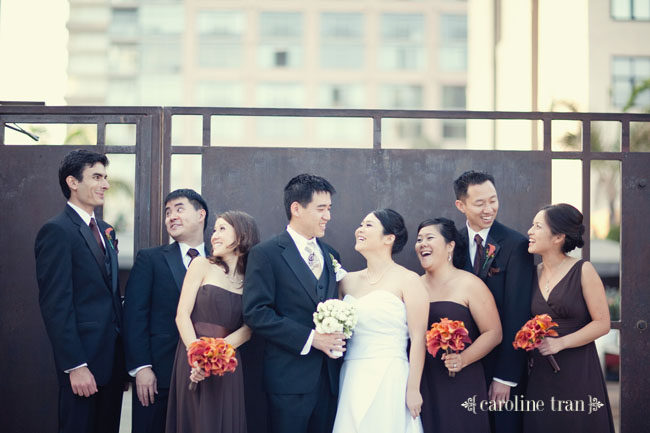 One of my favorite wedding party photo: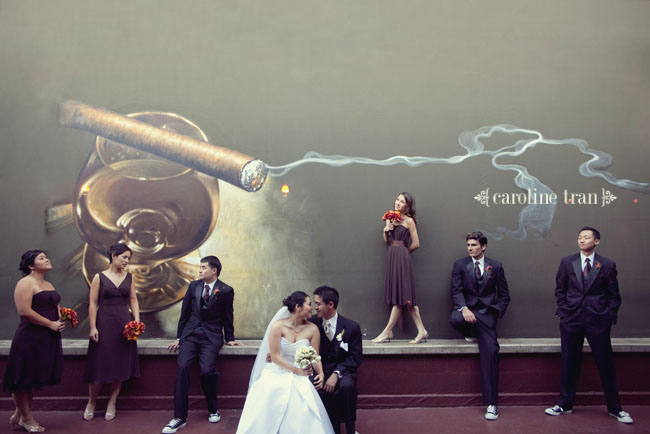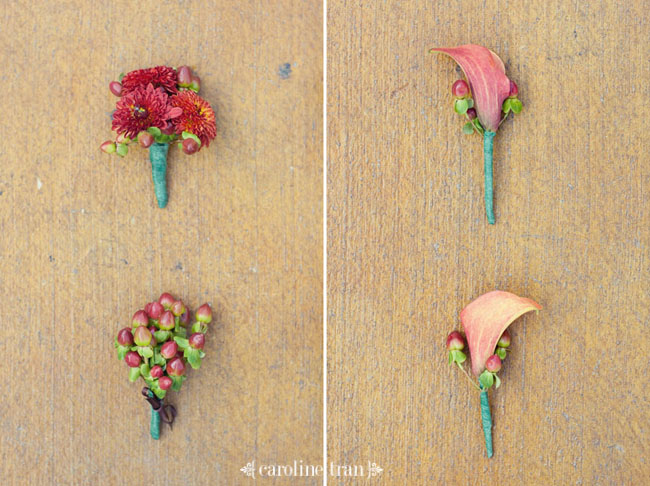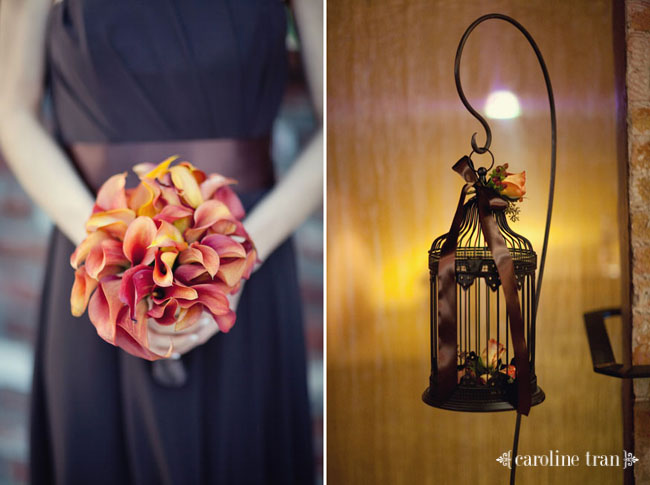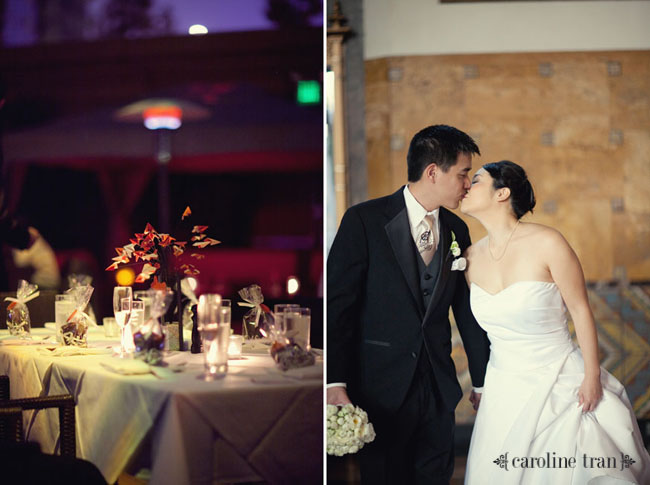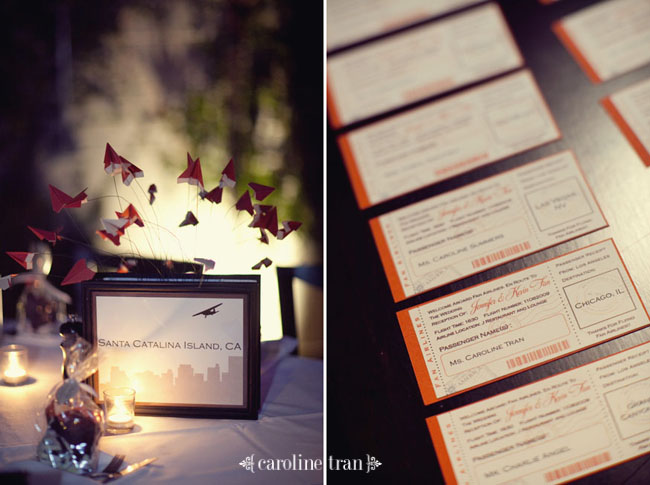 All her stationary had silhouettes of buildings from the different places they have lived.  And her escort cards were like plane tickets!  Each table was a different destination that they had went to as a couple.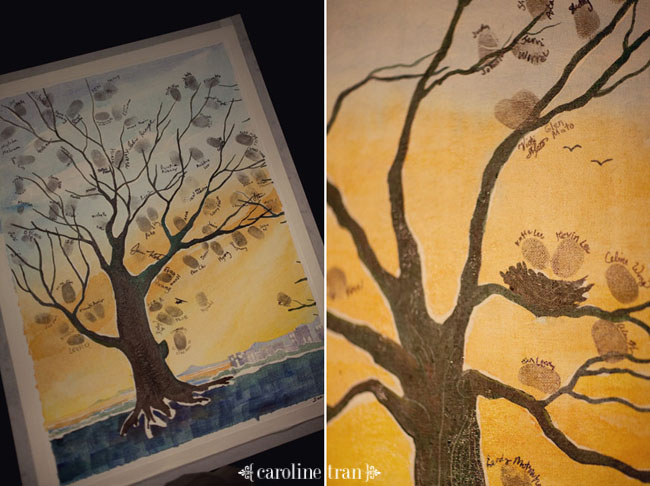 One of my favorite detail is the trees above.  Kevin's mom painted these amazing trees on canvas.  The trees had bare branches where guests would then leave their thumb print on as the leaves and signed their name.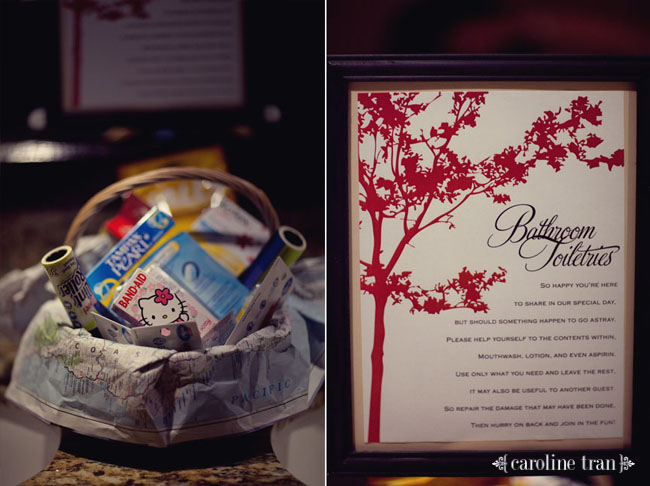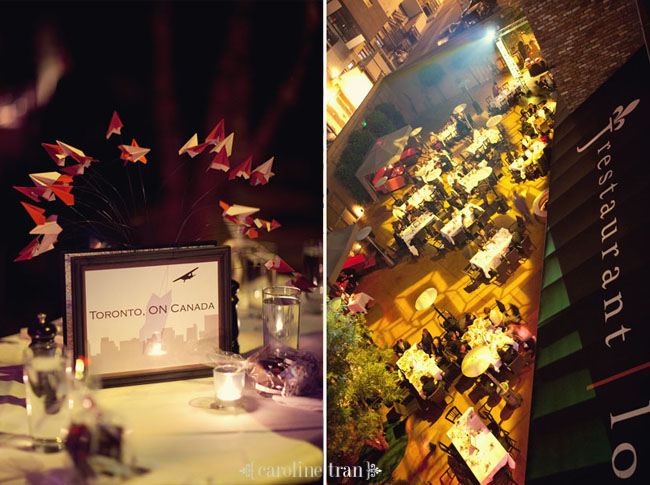 Their reception took place in the outdoor courtyard, right in the middle of downtown LA.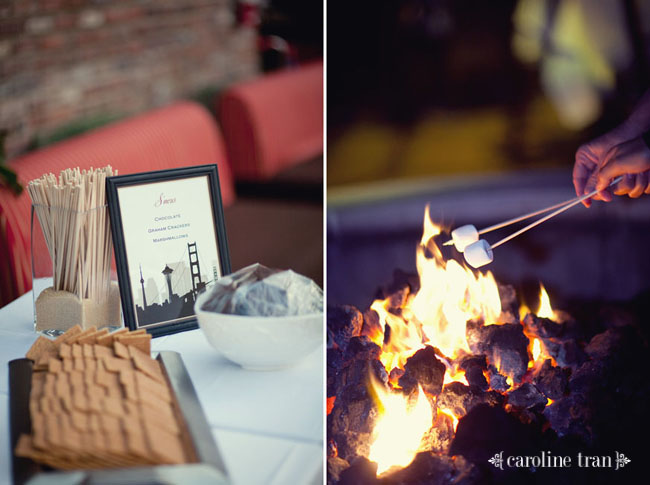 I LOVE their s'mores bar!  There was a fire pit in the courtyard, so Jen had them set up a s'mores bar!  So simple to set up too!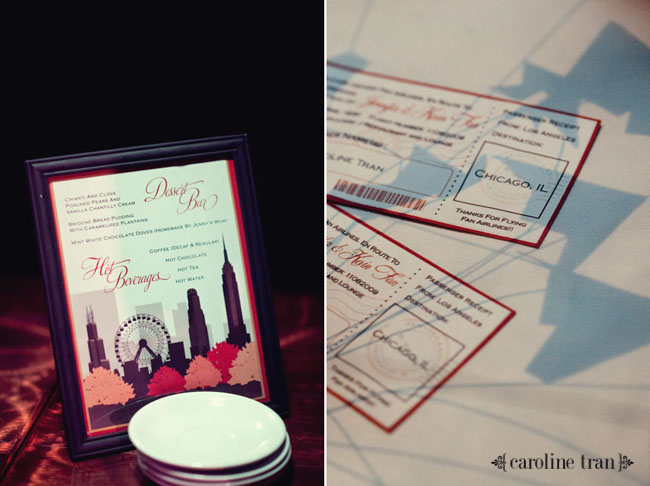 I love all the stationary by Love~d designs!  Another favorite of mine is how they had a cute buffet menu, but also a cute sign that invited guest to come back for seconds & thirds, but to only get what they'll eat because the rest will be donated to the LA regional food bank.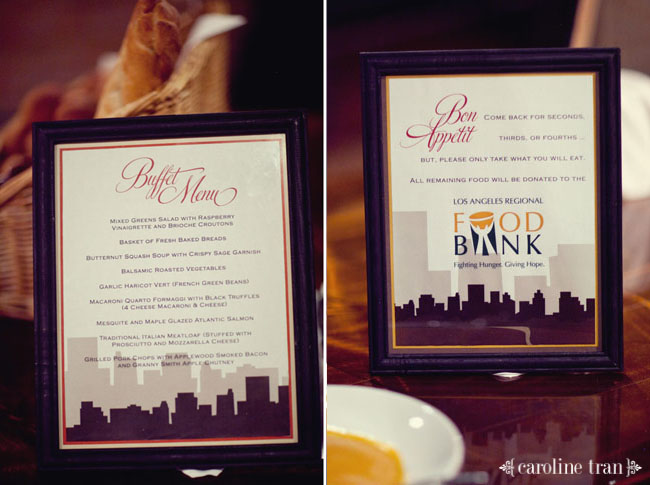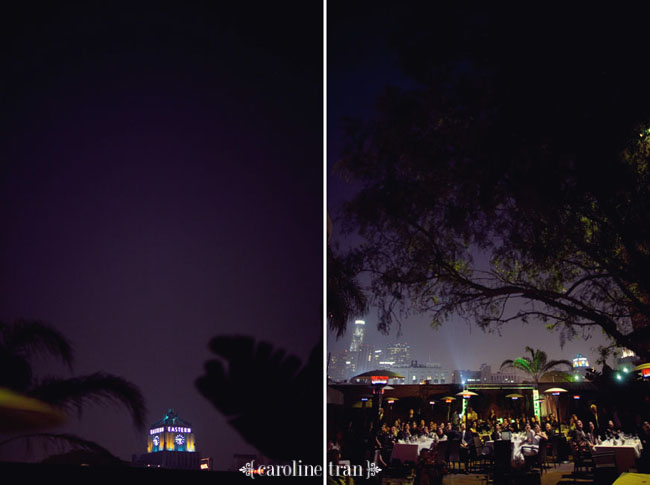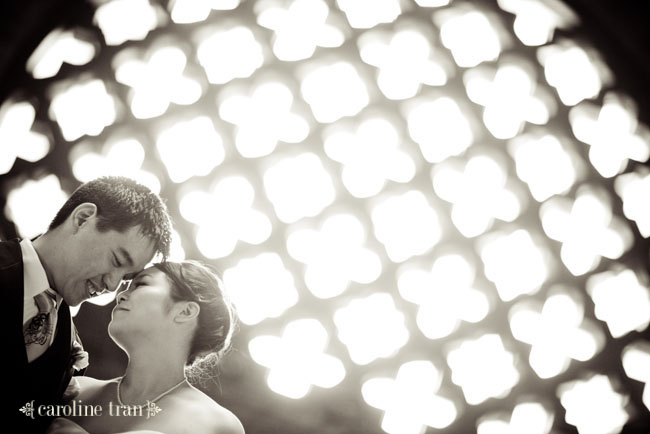 Congrats Jen & Kevin on an amazing wedding!  Everything was so personal and beautiful.  Your personalities totally shined throughout the event!  I wish you both all the best and look forward to hearing about your future adventures together!