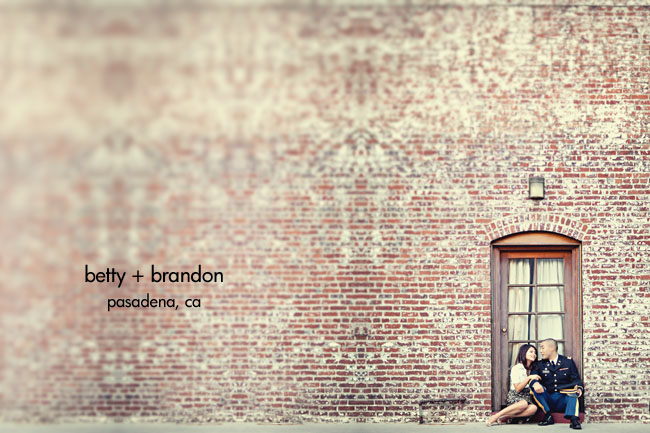 Betty contacted me a few months ago about doing a vintage inspired military engagement session.  Brandon's in the Army and is getting deployed, so they wanted to do an engagement session before he leaves.  They both live in Texas now, so while they were visiting LA, we headed out to Pasadena for our session.
…
So here's the story of boy meets girl:
I love how much fun they have together.  I love watching them laugh.
How often do you find a couple making out in the middle of an intersection?  :)  I love it!
And I love how much body language tells you…  You can tell so much about the big picture by looking at the details.
And of course the big picture is super cool too!  :D
And I just love how cute this last image is.  I was looking for a place to do a normal shadow, but instead we found this cool shadow instead!
Betty & Brandon, thank you so much for this fun shoot!  I wish you two all the best, especially while you're apart, and look forward to Brandon coming home!