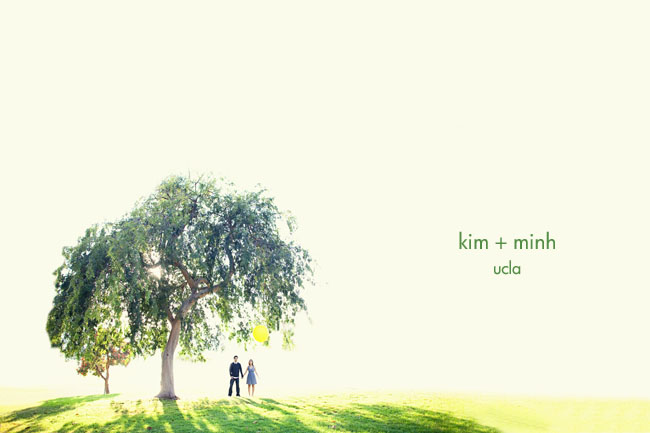 Kim and Minh met while attending UCLA, so it was only natural to go back to where they met for their engagement photos!  Their wedding colors are blue & yellow too, so the whole UCLA theme just worked out perfectly!  Kim brought a whole bag of props, so it was fun rummaging through and deciding what/how to use them.
…
Here is their fun love story!
We figure we might as well get an obligatory shot with the bear, but as I was photographing it, I realized how scary the bear actually is!
I also loved how the bubbles went with the balloon.  I think it takes skill to blow good bubbles!
I know I've done this before, but I had to do a shot of him being carried away by the balloon too.  :)
And of course you have to have a shot in front of Royce Hall.
To get this last shot, we were literally communicating via cell phone.  I would give them instructions, then we'd put our phones down, do the shot, then pick up our phones again for the next set of instructions.  haha.  gotta love technology!
Can't wait for their wedding THIS Saturday!!!  They're such a fun, loving couple and so good together.  I know we're going to have fun at their wedding!
This session was featured on: