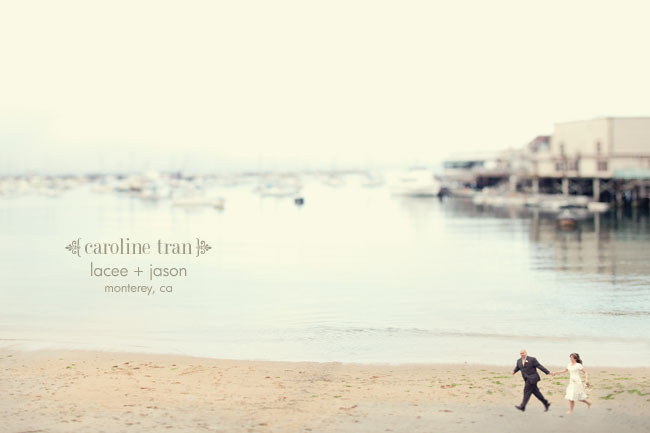 This wedding was featured on the awesome Ruffled blog.  You can check out the story there and share the love!  Lacee & Jason both live in Utah and had a destination wedding in CA.  This was my first time not meeting the couple until the day of the wedding, but it was like meeting an old friend when we finally met as they exited the Oakland LDS Temple.  We immediately clicked through email and I knew we were a great match.  This was also my first LDS wedding.  Big thanks to Jonathan Canlas for dinner & all the great tips on rocking this wedding!
The Oakland Temple is breathtaking!
Funny that it's at the corner of Lincoln & Lincoln.
Although Lacee & her mom did all the flower arrangements for the reception, the bridal bouquet and boutineers, were done by Swenson & Silacci Flowers.
I love Lacee's beautiful blue eyes.  And the Oakland Temple has the most beautiful manicured lawn.
When they first started to plan their wedding, Lacee dreamt of renting out a backyard and doing everything herself.  With the family being so big and Lacee feeling a bit overwhelmed with pulling it all together, she ending up renting out a historic house by the Monterey Pier, the Old Whaling Station Adobe, and got the best of both worlds.   Here, they essentially hosted a backyard wedding.
When I first laid eyes on Lacee & Jason's reception site, my jaw dropped to the floor.  I knew we had the same taste when Lacee sent me all her inspirations – vintage vases, ribbons in trees…basically, a very charming backyard wedding.  I was amazed by how Lacee & her mom pulled together this amazing "backyard wedding"!  They are DIY queens!
Lacee & her mom (with help from friends & family) did ALL of the decor & catering.  They hung ribbons from the trees in the back yard and hung a variety of lanterns too.  For florals, they bought a variety of vintage vases, mason jars, etc.
Lacee's adorable dress was purchased from Allyse's Bridal and then modified to have sleeves, a sash, & some bunching.
I love his grandma's vintage chalkboard.
All the hanging ribbons and lanterns were so enchanting.
Lacee and her mom were the master minds behind these beautiful tablescapes.
And I love how they put flowers in vintage dishes, like her grandma's pink teacup, pictured above.
Lacee even hand wrote all their favor tags!
And I love her cake!  It looks like a big marshmallow!  So cute & elegant! The cake was from Layers.
Their cupcakes were from Mrs. Delish's Cupcake Boutique.  They were sooo good!  And I love the milk jars!
It's really amazing how they pulled this all together themselves.  I kept telling Lacee & her mom that they should totally start their own event design studio!  How cute it would be to have mom & daughter working side-by-side!  I was very excited when Lacee recently told me that she & her mom will be starting an event design business after all!  Let me know if you're looking for an event designer and I'll put you in touch with them!
Jason was skeptical about the importance of photography in the beginning, so it was really cute to read Lacee's email to me right after the wedding:  It was so great to have you at the wedding.  I am so very excited and grateful I got to have you as our photographer.  I just wanted you to know something Jason said.  He said, "I am so glad we had Caroline as our photographer.  I was very comfortable around her and her husband, they were fun to hang out with and they didn't make me do any stupid poses.  I could tell she did a lot of unique and creative shots.  I am excited to see them.  I'm really glad she was our photographer…  I think having Caroline as our photographer really made the wedding.  It was perfect."  I just wanted you to know that, coming from someone who was worried before, that is huge!  I second his comments.  THANK YOU, THANK YOU, THANK YOU!  You are brilliant, I loved hanging out with you guys.  You really are wonderful and a sweetheart.  I wish we could have just hung out the whole time.  Ha ha ha.  Everyone very much enjoyed you and your husband Jonathan's company.  Thank you for doing that for us.