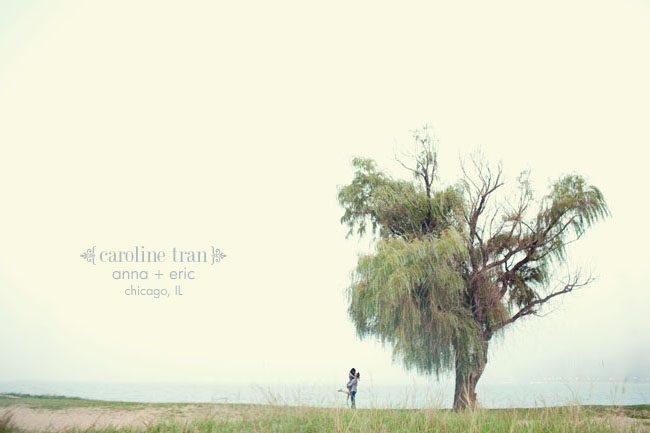 When I typed "chicago, IL" in the opening image above, it suddenly hit me that I really shot an engagement session in Chicago!  Until this trip, I had never been out of the Pacific Time Zone in the US before!  30 minutes into the flight there, I look out the window and realized we were still over land.  I was waiting to see ocean, and then realized that this was my first time ever flying east of LA!
…
Anna actually found me from a single photo of a favor I took that was featured on Brides.com.  I think it's amazing how she connected to that one image and followed that one image to my site.  She wanted me to bring my CA style over to Chicago.  Honestly, I was a bit nervous, but I'm ecstatic at the results!!  So I present to you when this LA girl meets Chicago:
Anna is an architect, so we started at The Rookery, designed by Frank Lloyd Wright!  They ended up being super strict and we were not allowed beyond the lobby, so we ran around the city instead…
I LOVE the bridge and tall buildings!  I've never seen so many tall buildings before with trains running right in between them!
We then headed to North Ave State Beach.  I totally felt at home.  The only difference is that the sun doesn't set behind the ocean like it does in LA, but I totally love the end results!
What do you think so far?  Have I brought the CA flavor yet?  I couldn't help but to gravitate toward my usual scenes!
And I've also never seen a cloud donut around a building until this trip!
And the sunset was amazing.  Definitely different than LA's sunset, but just as beautiful!
Thank you, Anna & Eric, for such a fun trip!!  I look forward to returning next year for your wedding!