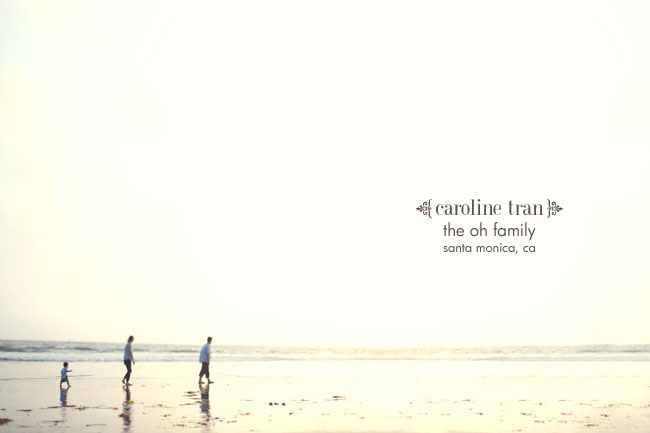 The Oh family and I go way back.  Grace and I met in grad school at UCLA.  I smile when I look at these photos because it makes me realize how much we each have grown.  We had one class in particular that was suuuper boring, and to make it worse, it was on Monday nights from 7-10pm or something crazy like that.  Our other friend Hanna & I convinced innocent Grace to go to happy hour with us before class.  After one sip of her margarita, Grace was already buzzing.  We finished our drinks and walked to class laughing and enjoying our buzz.  Although we were late to class, class was much more enjoyable that evening than usual.
…
After graduation, we went to dinner & that was when Grace told us about a new guy she met.  From there, I helped document her wedding, to her first pregnancy, roman's newborn photos, 100th day photos, and now his one year.  There was actually a really cute 7 months session too that I didn't get to blog – darn for being behind!!  It is so amazing though to see Grace blossom into such an amazing mother.  Happy (super) belated birthday to little Roman!  This is your first year as a family of 3:
I just love watching Grace play with Roman.  She really glows.
And I love the photo below on the right of Richard throwing Roman in the air.
Roman actually just learned to walk a few weeks before our session, but he already kept trying to run off on his own.  Typical eldest child.  :)
I saw an "O" and couldn't help but to put him in it.  You can tell he would've rather been in the water.  He knows what he wants and how to demand it!  "Take me there!"
"hey, come join me!" – another example of him knowing how to demand things:
Little Roman, you are the luckiest little guy.  You have the best parents.  I am so lucky to have been able to watch you grow through your first year.  I look forward to more adventures with you!
…
P.S.  I have a few spots left for my holiday portrait special!  One more spot for Nov 7 in LA and one for Nov 21 in Monterey.