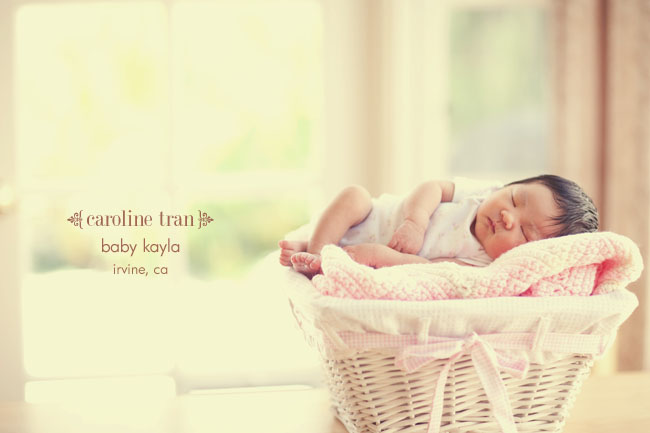 Can baby Kayla get any cuter?  I thought I'd change it up today and do a baby post instead.  I headed down to their home in Irvine 6 days after Kayla was born.  Mom and Dad looked so cool – I forgot they just had a baby 6 days ago!
Love those cute little toes and lips!
Mom and Dad were glowing the entire time.  I could feel the love in the air!
Congrats Sheldon & Kristin on your first baby!  Kayla is cutie and I look forward to watching her grow!  Thank you for welcoming me into your home.  Your home is not only beautiful, but warm and full of love too.