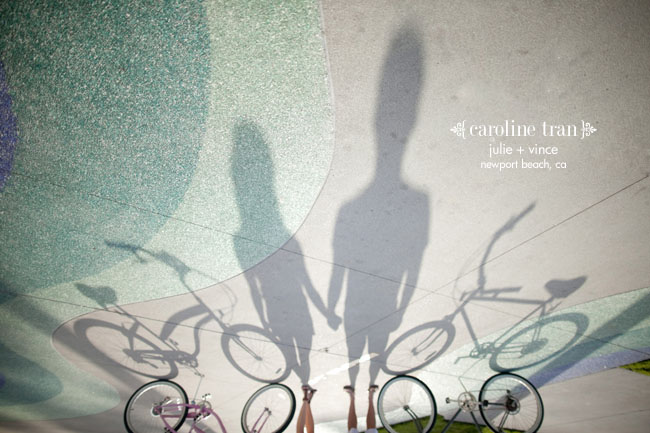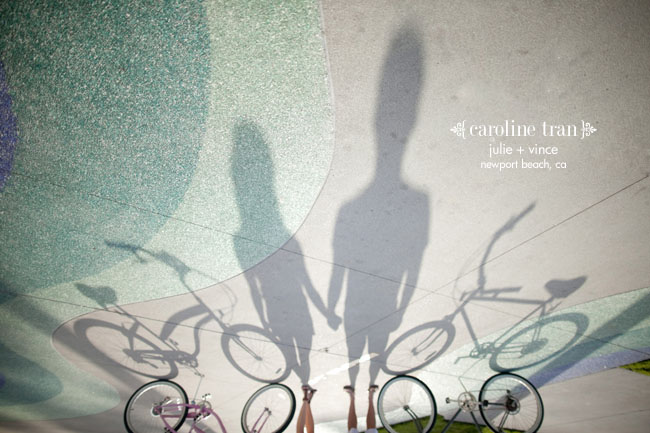 Julie & Vince live right by the beach, so it's only appropriate to do their engagement session in their natural environment!  You can regularly find them riding their bikes together on the beach.  They're playful, romantic, and so happy in love.  I love meeting people here who take advantage of living beach side because most of the people I know (myself included if I wasn't a photographer) never go to the beach, even if it's less than 10 miles away.  I'm more like 20 miles away, but I am grateful to have so many opportunities lately to enjoy it.  I arrived early to their shoot and took a nap.  The warm sun, cool breeze, and sound of crashing waves was so so soothing.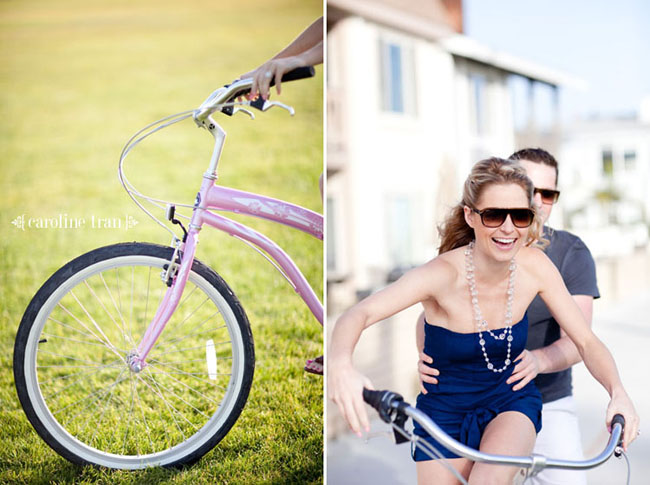 I also shot a few of their photos on film.  I know many of you have been itching for me to reveal the past few sessions which was film and which was digital.  Those were all mixed in, so a little harder to identify, but the next 3 sets are film, so maybe it'll help you identify the film from my past sessions.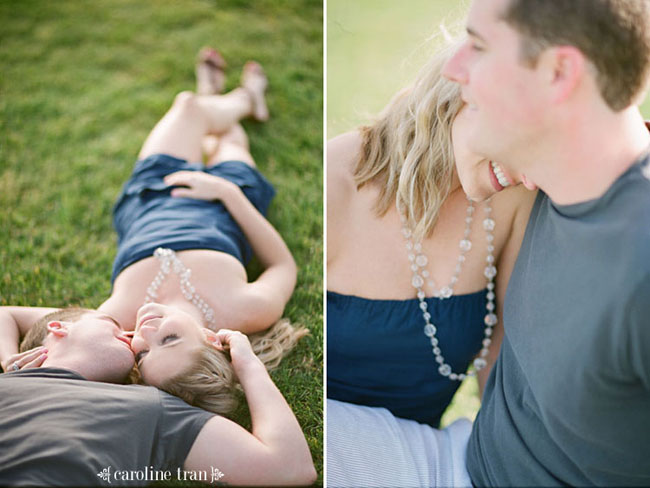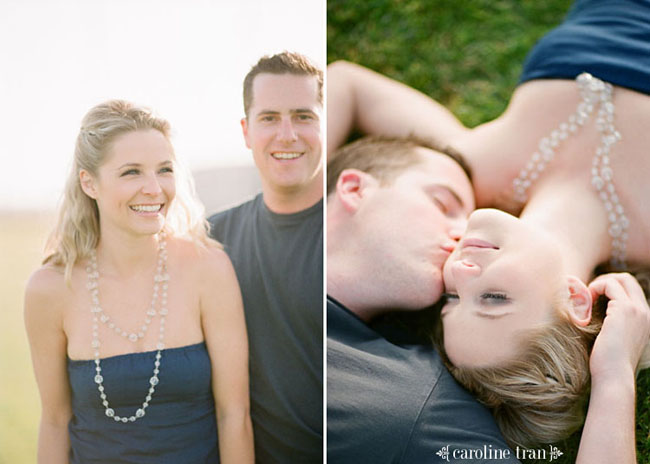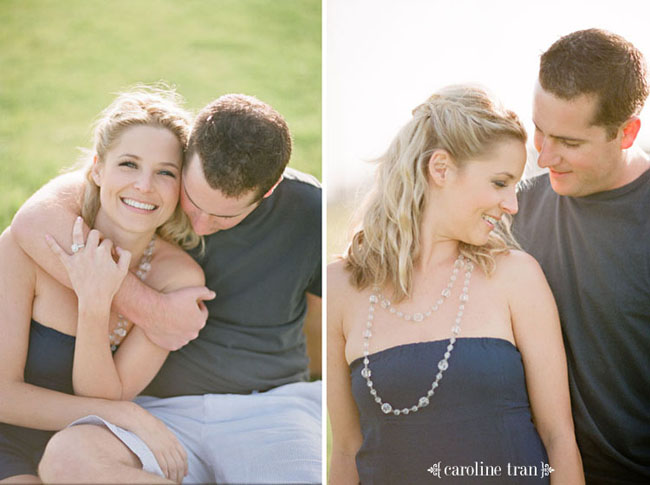 I love how crazy in love they are.  It's exactly how an engagement period should be, and the love only grows.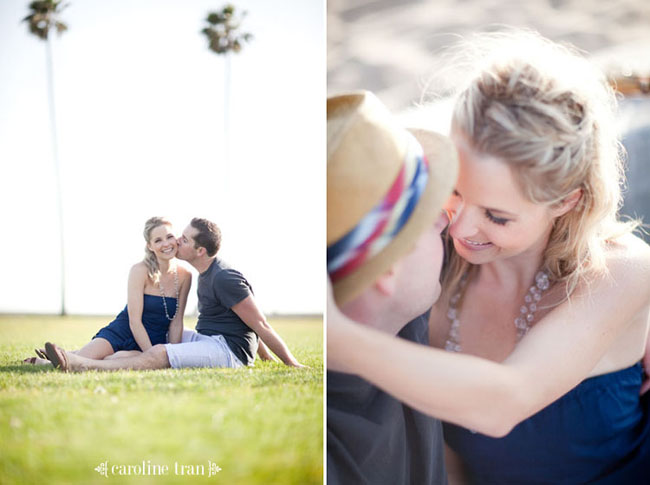 It was a really clear (aka bright) day.  No clouds in the sky.  As a result, though there was a lot of sun, it was also quite chilly!  Julie was such a trooper in her cute little outfit!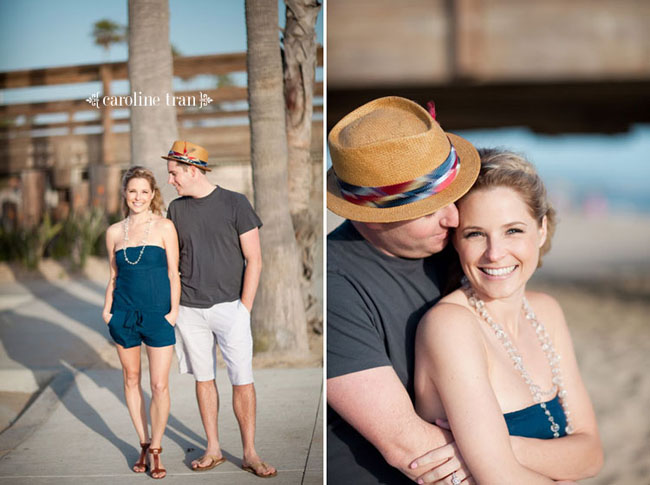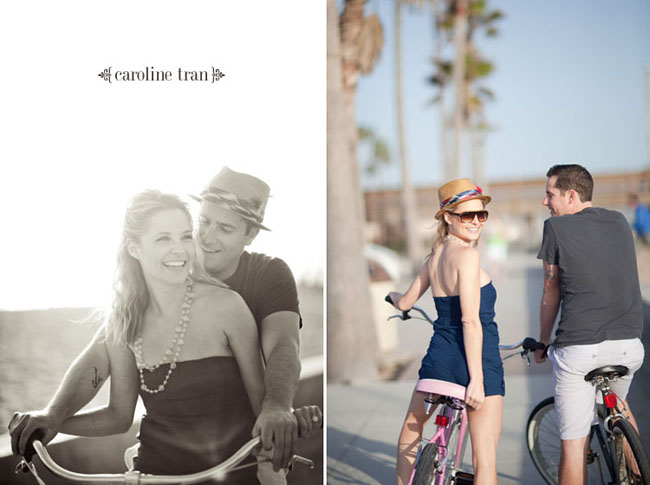 I notice they even walk in unison: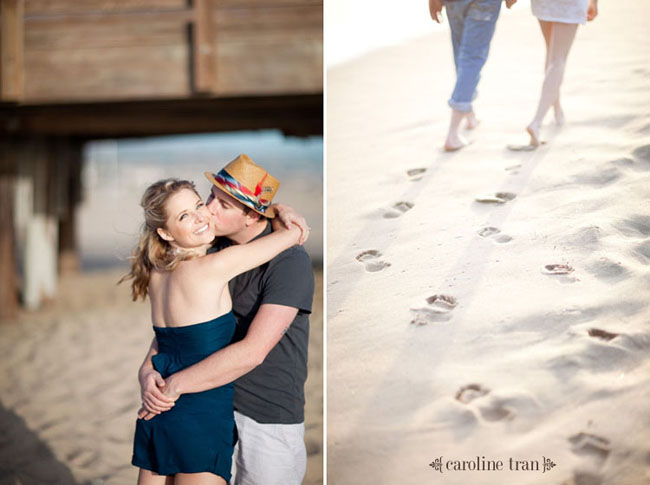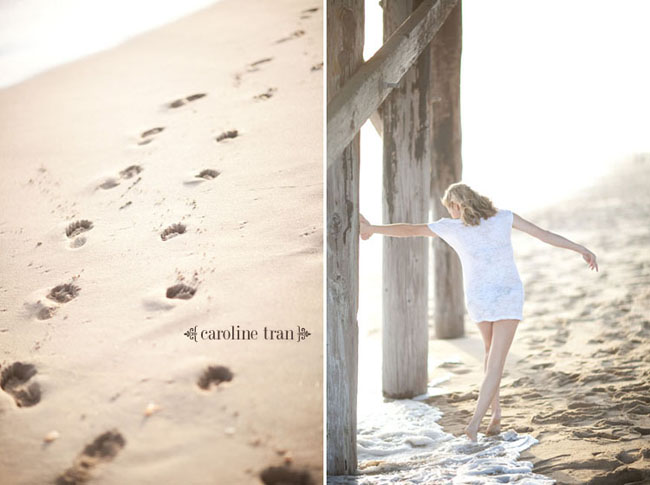 And there's something about this next candid moment that I love.  I think he was pulling her in from the approaching water, but they look so graceful.  There's a lighthearted feeling to it, like they're dancing.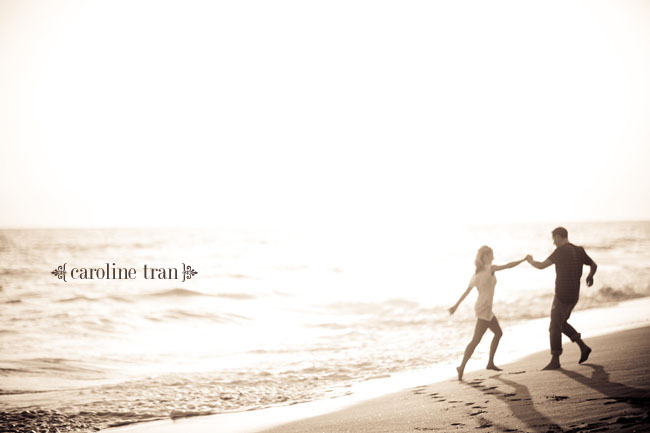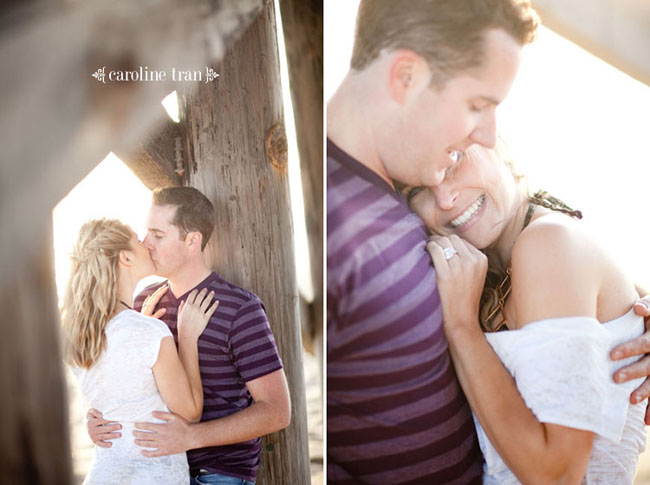 Julie is just as beautiful inside as she is outside.  Love this sweet portrait of her.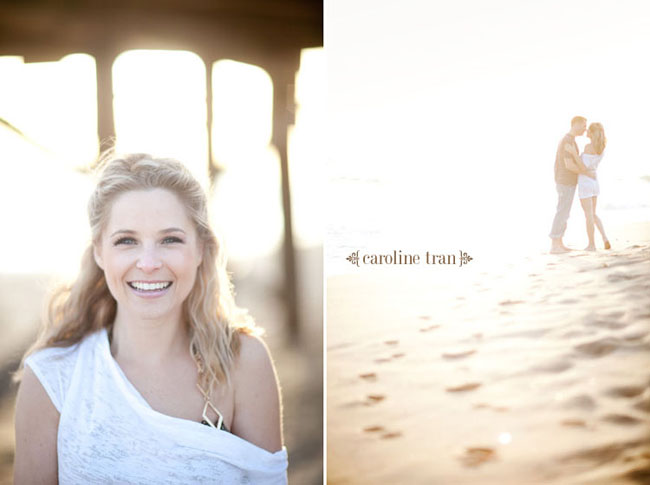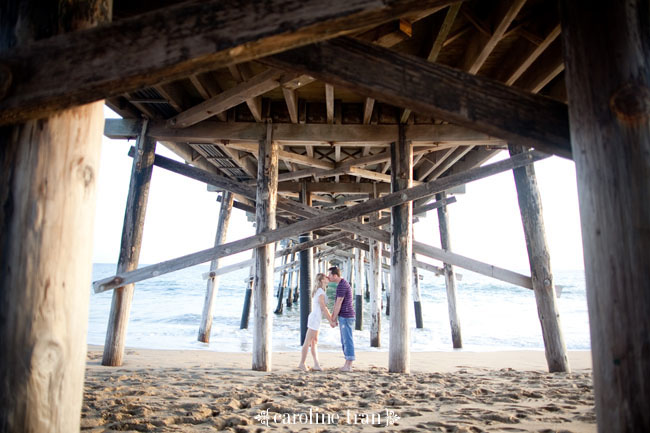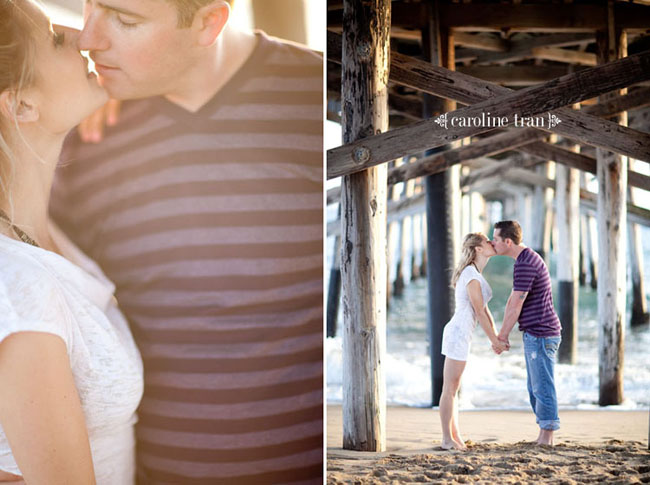 Vince's little message to Julie: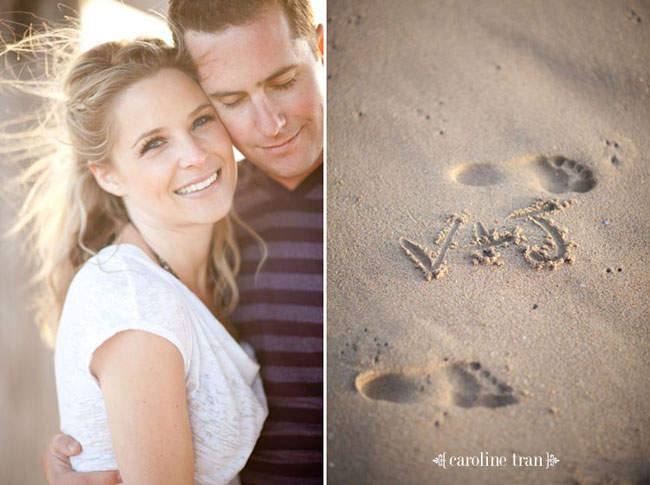 Gorgeous OC sunset: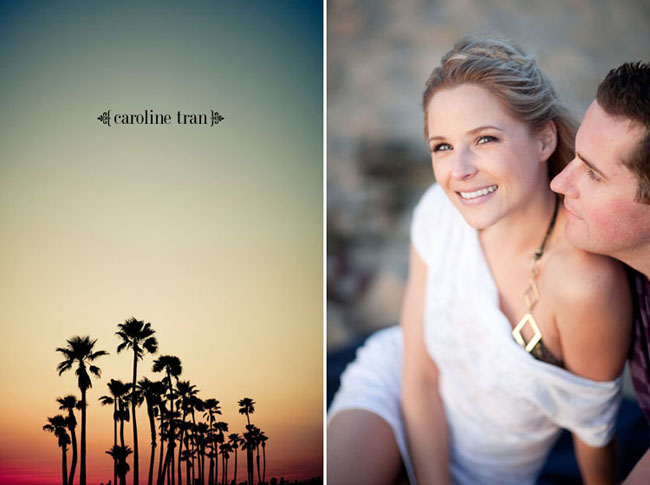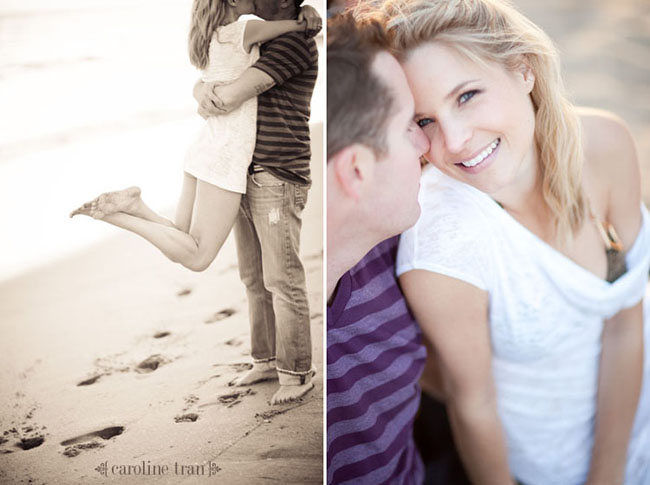 It was really cold that day!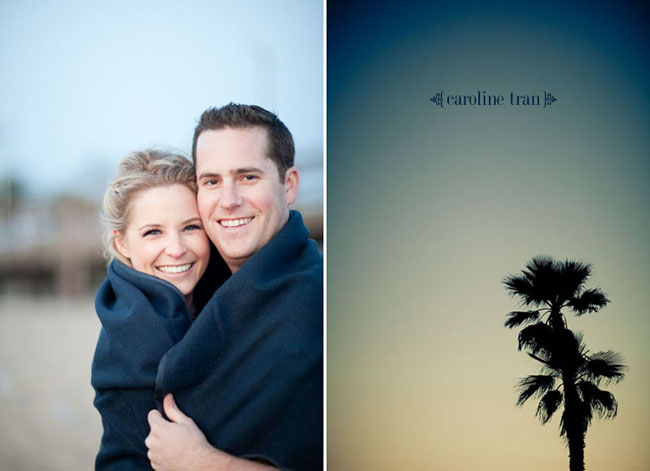 And I just love this last photo:  V + J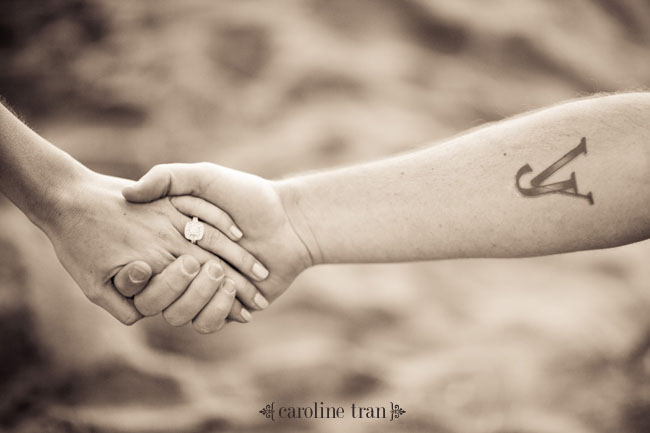 Can't wait for their wedding in a few months!