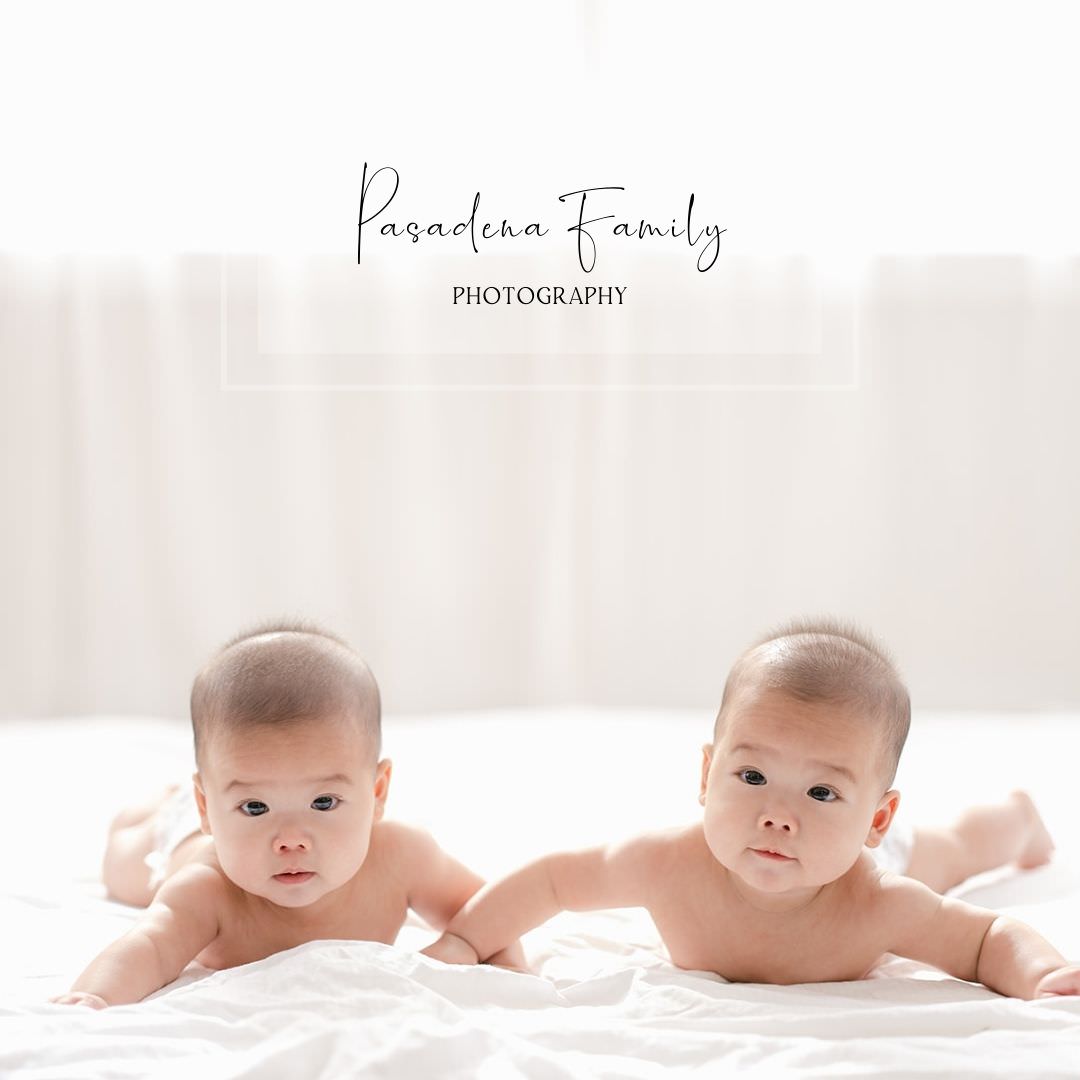 It's double the cuteness in this Pasadena family photography session! I was so excited to welcome Vivian and Kenneth's sweet family into my home studio, especially because I got to see their 6-month-old identical twins, William and Everett. Aren't they scrumptious?!
I seriously had trouble telling the boys apart during the shoot, but apparently I'm not the only one! Vivian and Kenneth said that they're so much alike that the only way to tell them apart sometimes is to look for a birthmark!
Naked babies will never get old for me, especially when they're a little more filled out at 6 months than they are in the newborn phase. Read more about why I think getting pictures taken when your baby is 6 months old is awesome in my post Pasadena Baby Photoshoot Studio!
I started photographing Vivian and Kenneth's family when big sister Ellie was a baby. I love being able to check in with my clients through these family photography sessions—it was so heartwarming to see Ellie in her new role as a nurturing big sister.
Especially because I had some moments of déjà vu, as Ellie looked exactly like her brothers when she was 6 months old! Time is a thief…
I'm so grateful that Vivian and Kenneth already booked a family photography session to celebrate William and Everett turning one, through our Baby's First Year package. I can't wait to see them again! Reach out to me to discuss your family photography needs today—I'd love to help preserve your memories of these precious times!