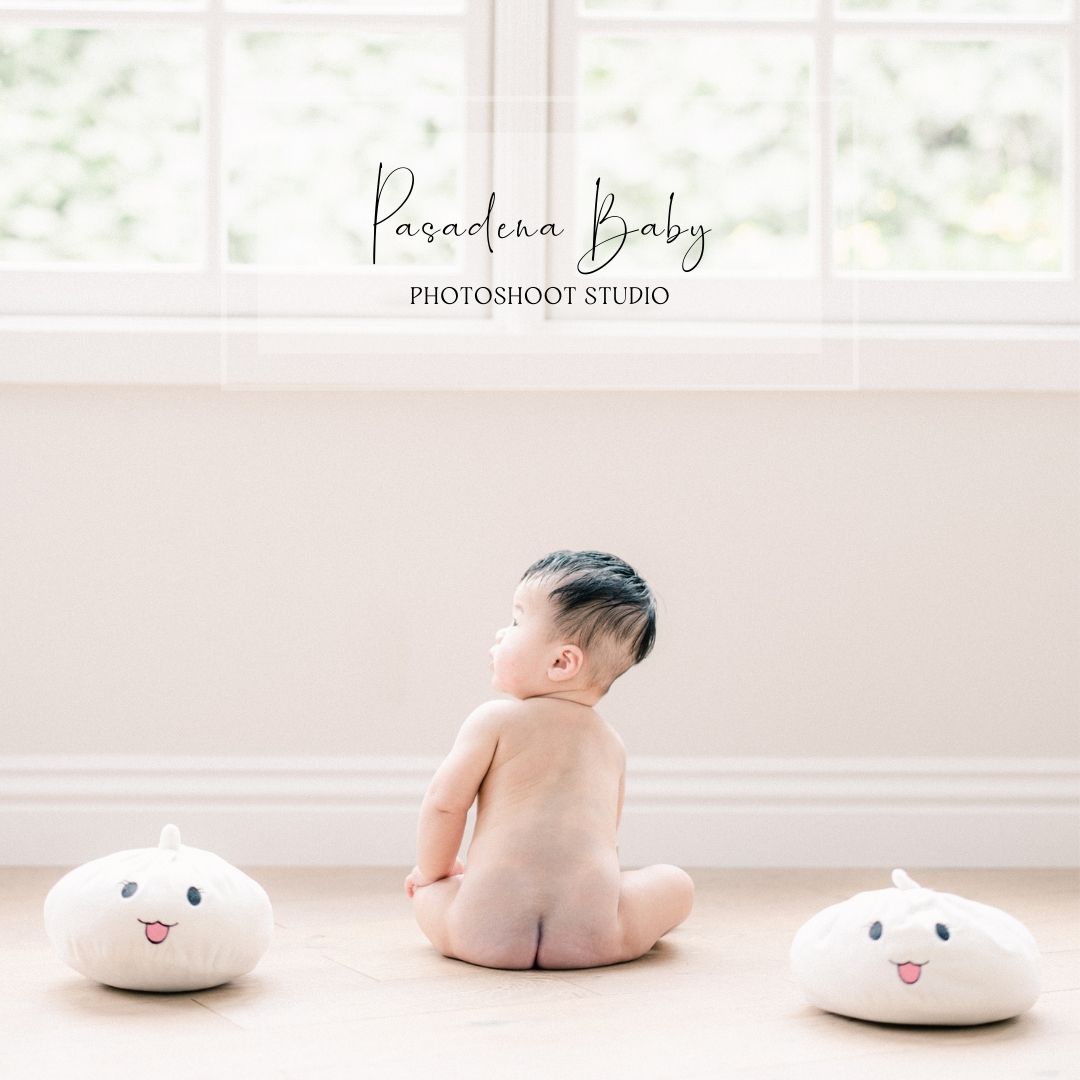 It was such a joy to host Baby Declan's family for his 6 month baby photoshoot in my Pasadena studio! They were new clients and I was so flattered that they drove all the way from South Orange County to Pasadena for this session. I do feel that hosting baby photoshoots in my home studio sets us up for greater success because it's a comfortable, homey environment that allows us to accommodate all their needs (for example, see how kitchen sink came in handy in First Birthday Photoshoot Celebration in Los Angeles). Declan arrived ready to play and it was such a breeze to get our desired shots!
When parents plan for scheduling baby photoshoots, they often think of a newborn shoot or a one year celebration shoot. I'd encourage you to consider a photoshoot at 6 months as well! Why 6 months, you say? It's a magical age when they are extremely photogenic! Their faces are more defined at this point, and they're usually at the point of maximum chubbiness, as they aren't mobile enough yet to burn off the extra squish. I mean, just look at this little dumpling!
At 6 months old, many babies are able to roll around, and some have learned to sit up, allowing us to play with a variety of poses. Whereas newborns and babies at 100 days typically still need some head support, 6 month olds can do fun poses like the airplane lift. Additionally, they are starting to grow into their personalities and their ability to laugh and smile socially makes for some easy and charming photos, as you can see here! If you'd like some general tips on planning for a successful baby photoshoot, check out my posts The Best Time to Schedule Your Newborn Session and How to Prevent Your Baby from Being Cranky at a Photoshoot.
I got to know Declan's parents during the shoot, and while I won't get into the details here, I will say that I am in awe of their resilience and can just see the strength that they've gained from some trying experiences shining through in the way that they love on Declan.
Thank you for allowing me to capture Declan at this fun time in his babyhood! If you're looking for a baby photoshoot studio in Pasadena, whether for your 6 month old or for any other stage, let's talk!