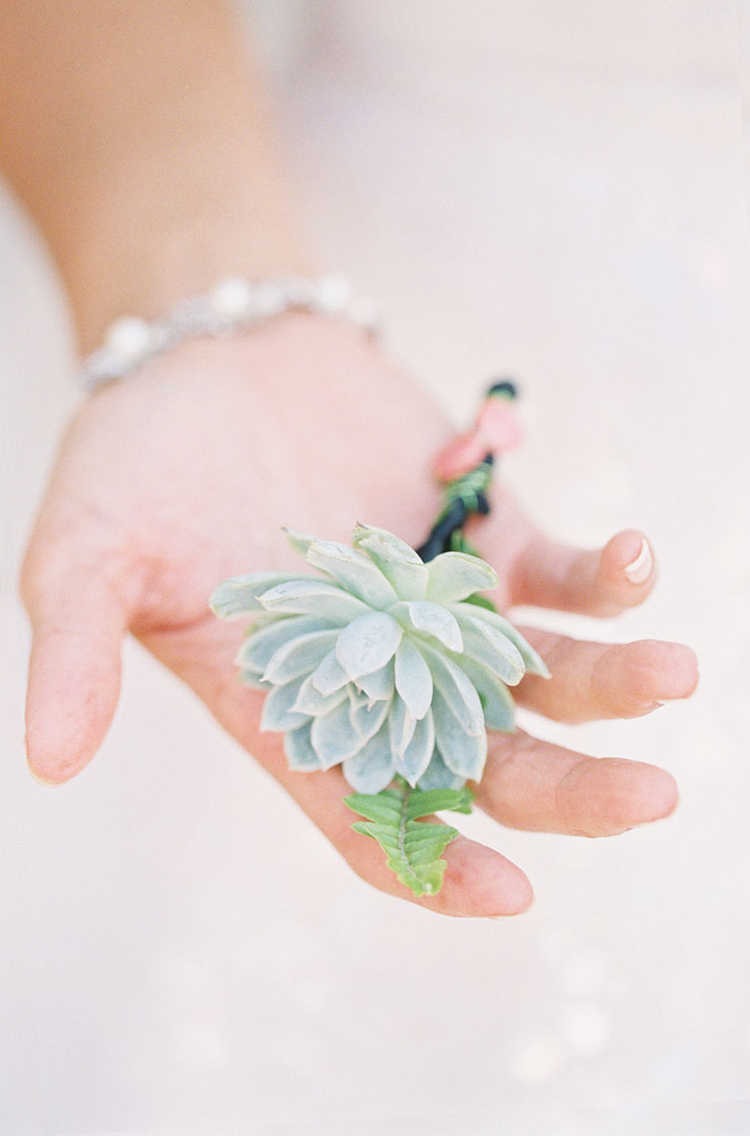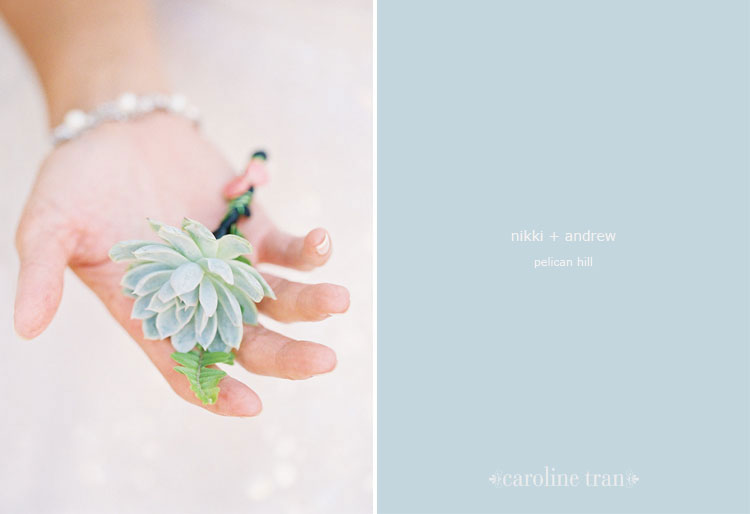 Remember the ridiculously cute, fishing-themed engagement photos that was featured on Green Wedding Shoes last year?  Well, Nikki & Andrew got married and based on their engagement photos, I couldn't wait to see their wedding!  In a nutshell, in case you missed it, he loves fish & she loves dog.  They told Heather, of Amorology, and being the crazy talented/creative genius she is, she came up with the theme… dog beach.  Now honestly, when Nikki told me the theme, I scratched my head (that's why I'm not a wedding planner).  I had never heard of a dog beach theme before and had no idea how they were going to incorporate it at Pelican Hill.  If you're scratching your head too, then you're really in for a treat!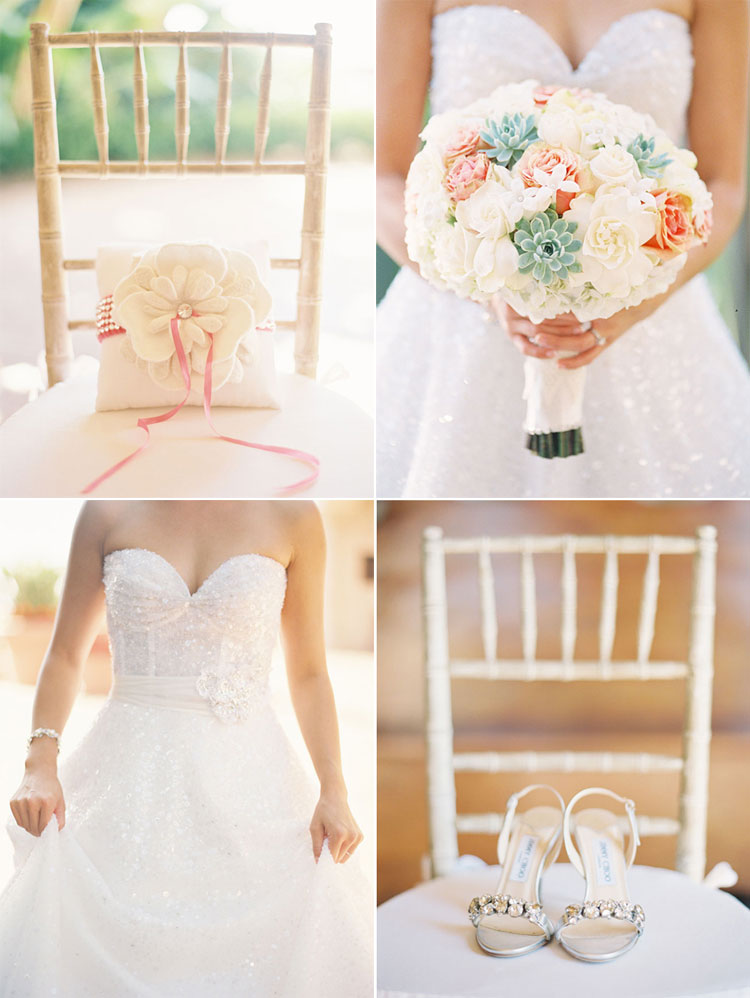 Flowers were by none other, Squareroot Designs.  I just love succulents.  And you see that gorgeous ring pillow above?  It was made from Nikki mom's wedding dress!!!  And I just adore how her Ines Di Santo dress sparkles!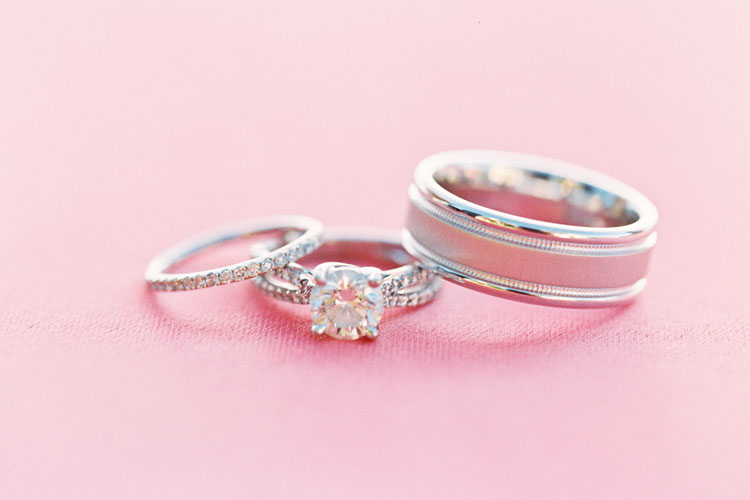 Nikki is an amazing graphic designer with good taste.  Heather introduced her to Courtney from Brightly Designed, and the minute she walked into her studio, she KNEW they'd be a great fit. Nikki told her about the color scheme, theme, and a few details she wanted (like the wood dog cut-outs, the fonts, the letterpress, the background patterns, etc.), and Courtney took everything to the next level.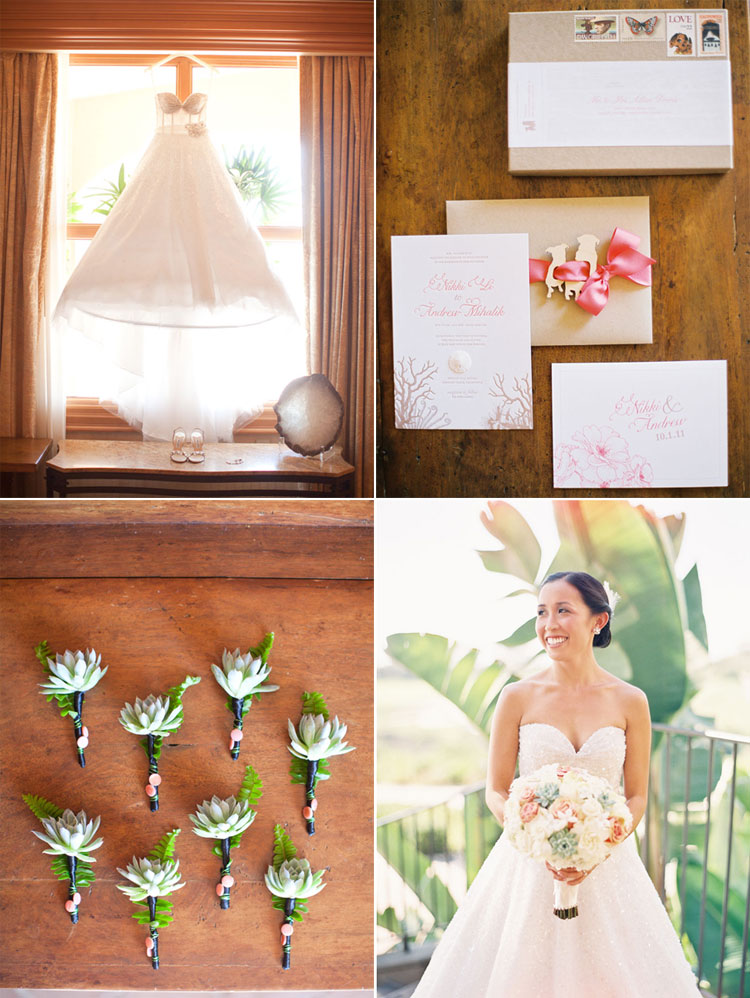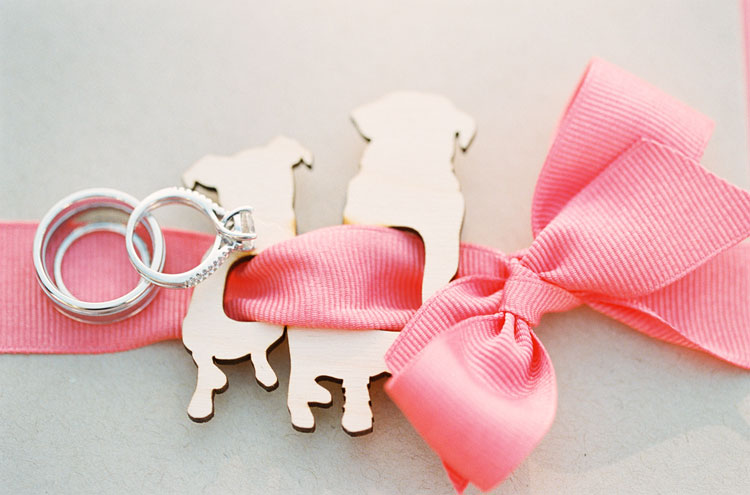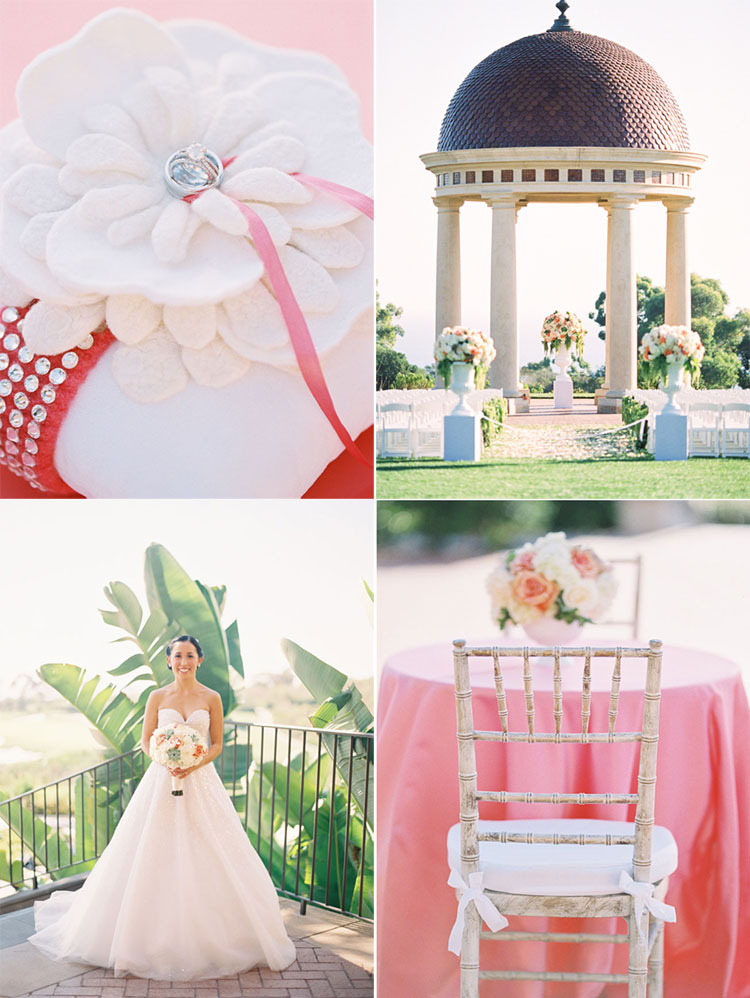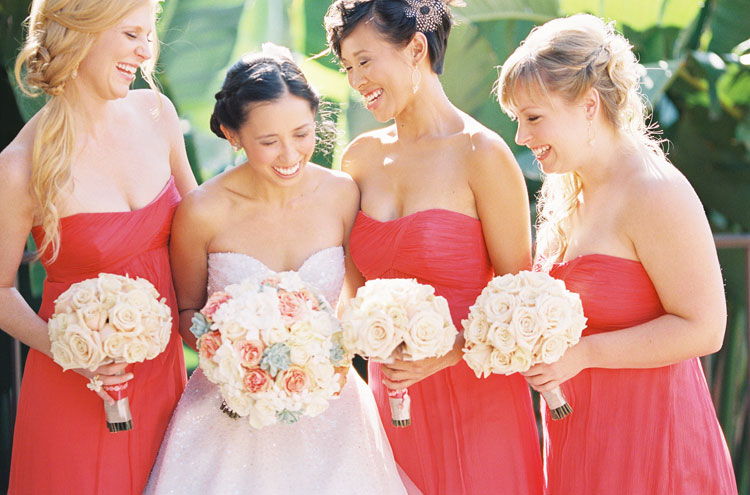 They also had the cutest flower girl ever.  I just adored her pink tutu from Fluffy Tuffies.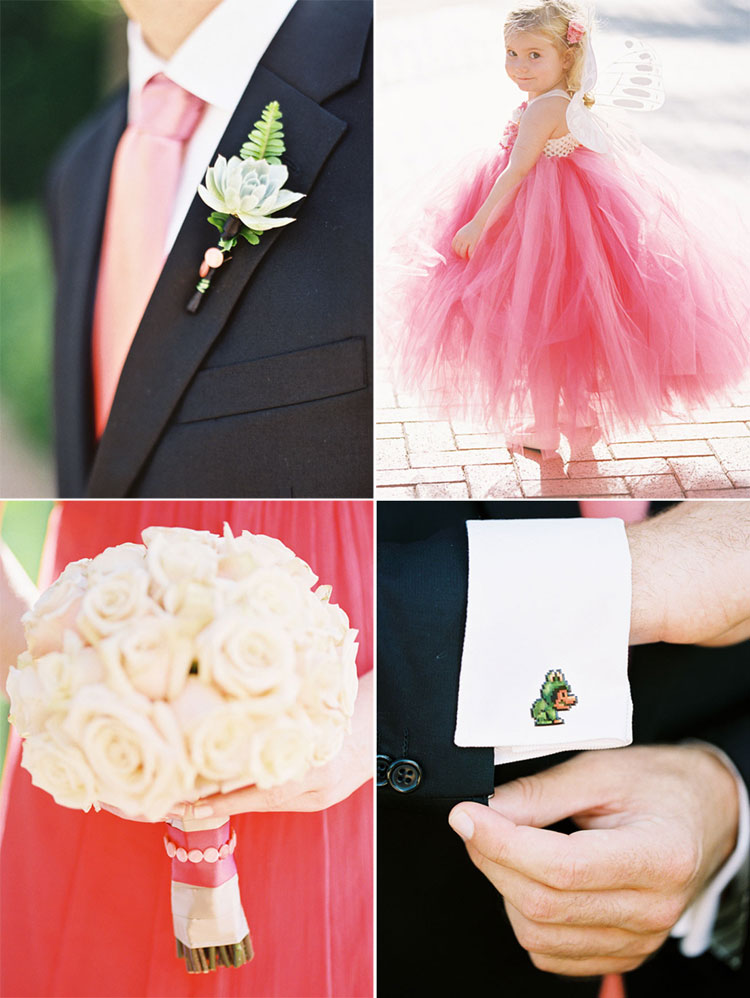 Above are the groomsmen gifts – pixel cuff links!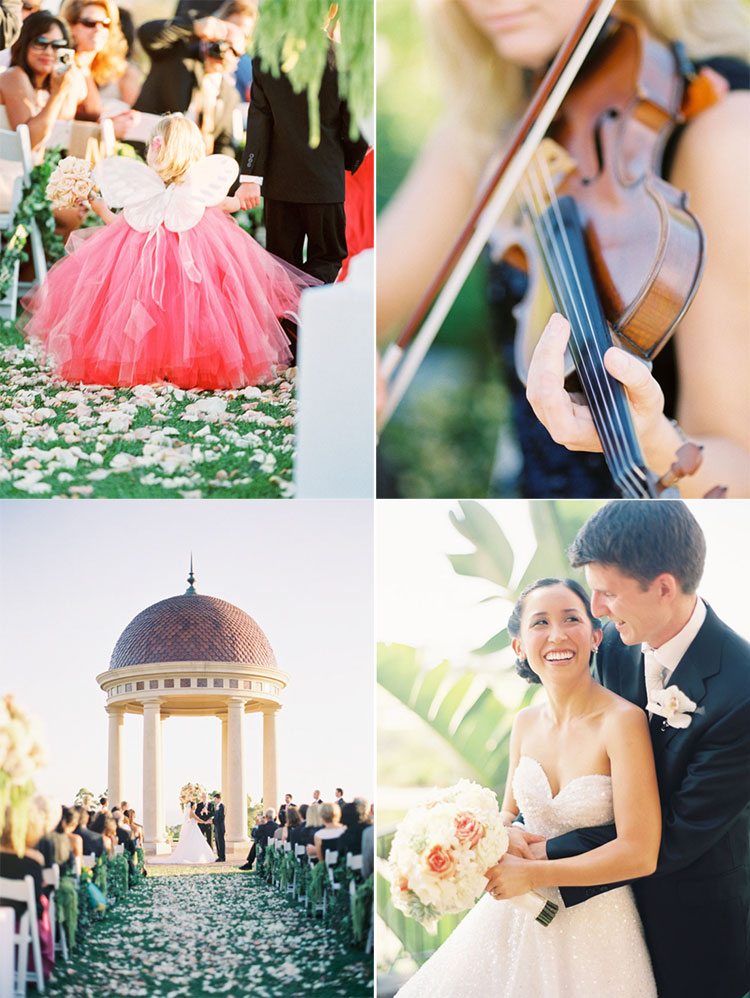 And how insanely creative are their escort cards??  It's a dog beach!  Please fetch your name!  My favorite element is the tiny paw prints running through the sand: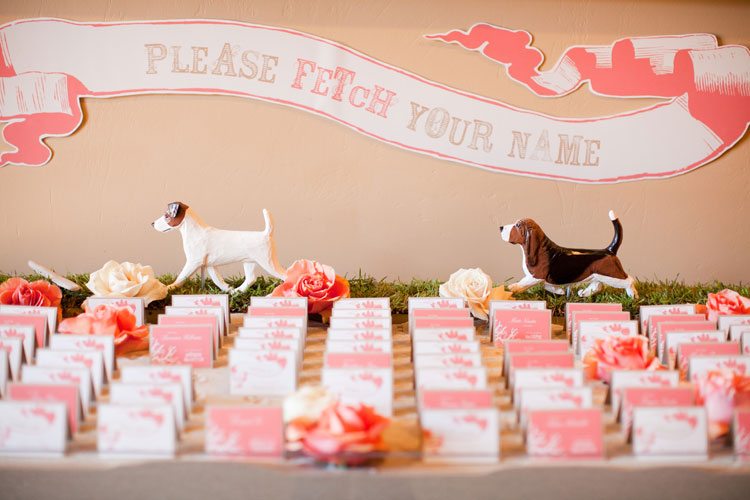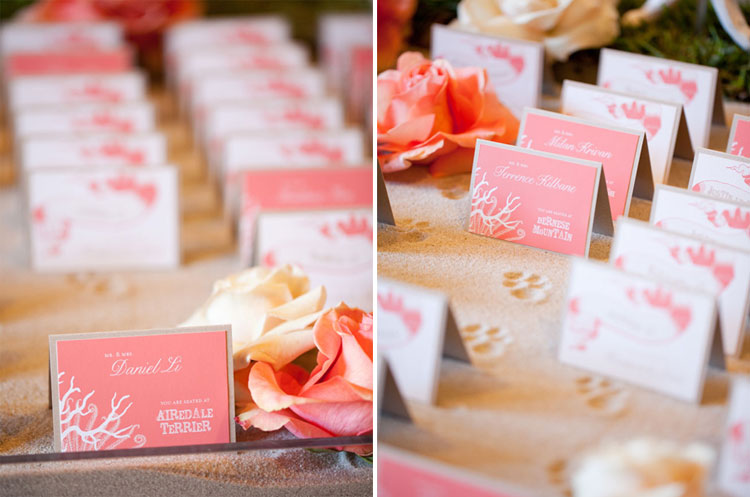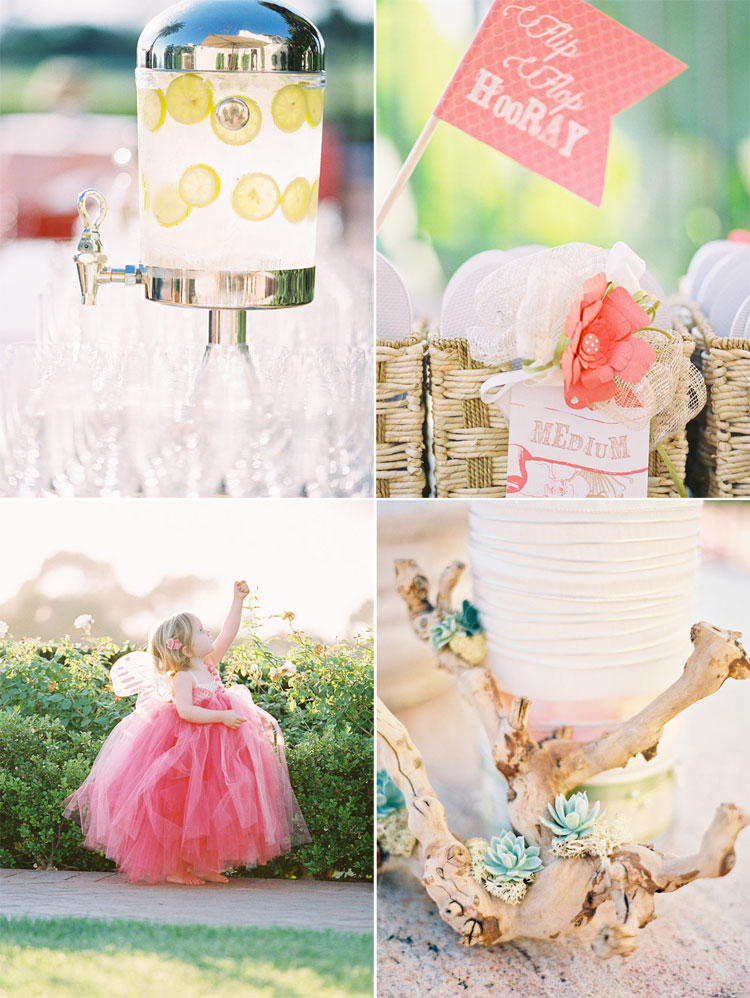 Yummy drinks, including a champagne bar: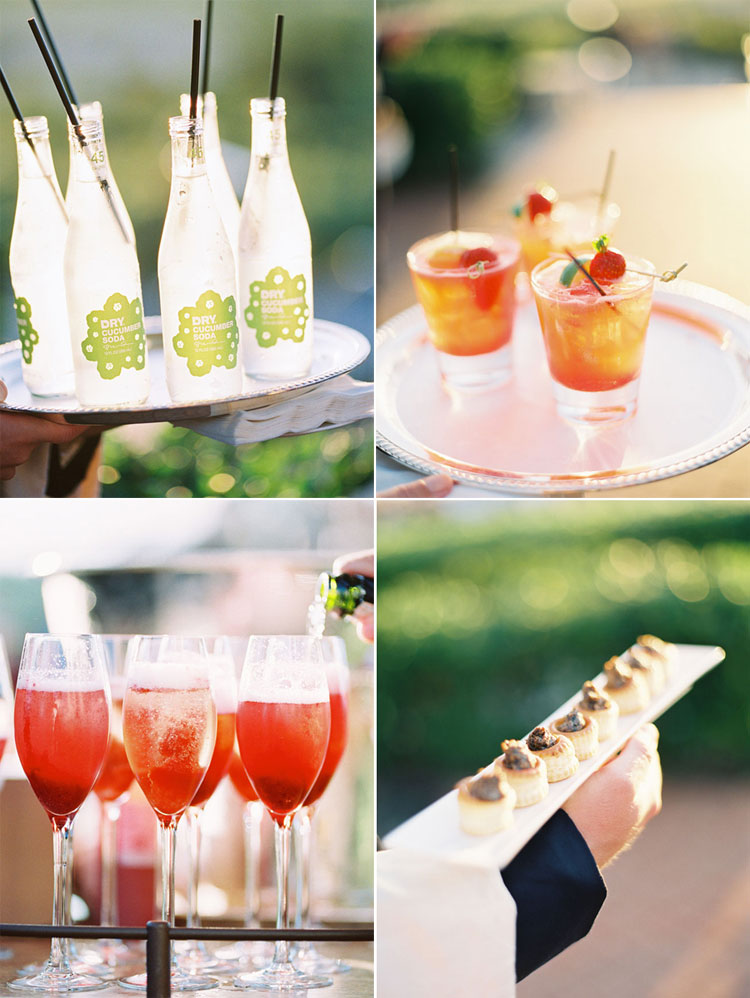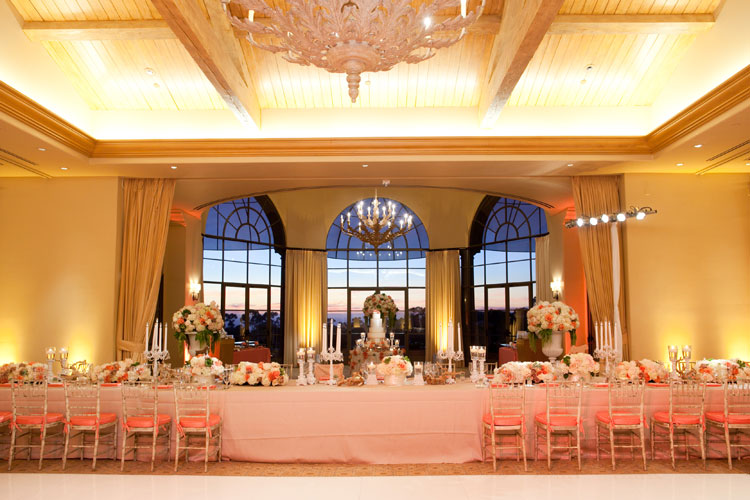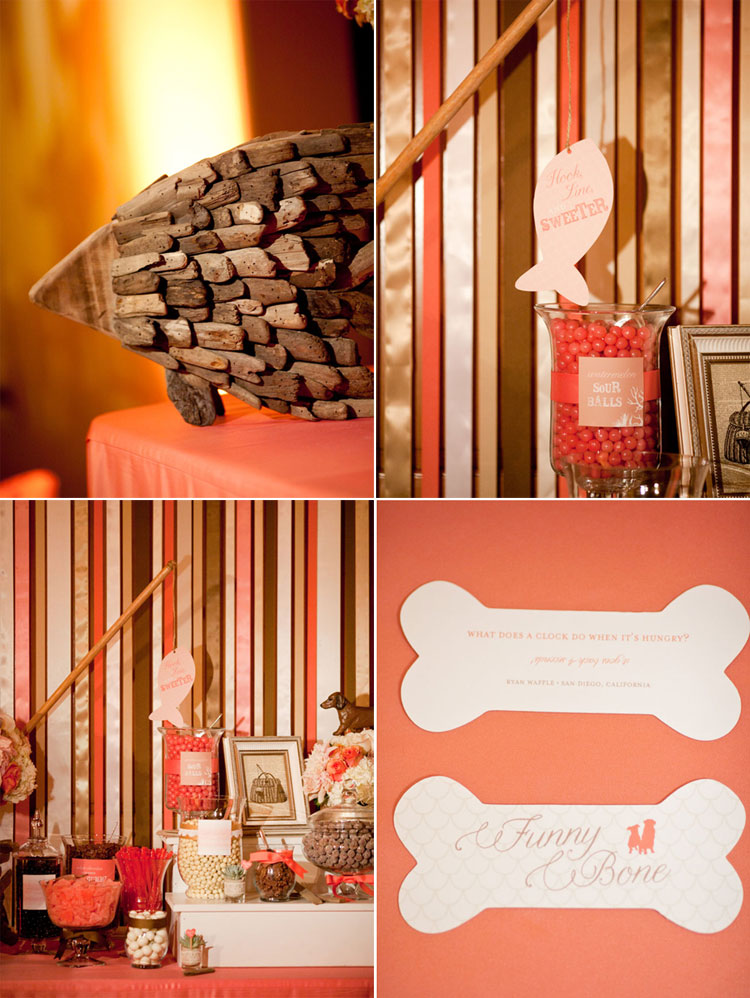 Cutest candy bar ever.  Amorology created a gorgeous ribbon backdrop.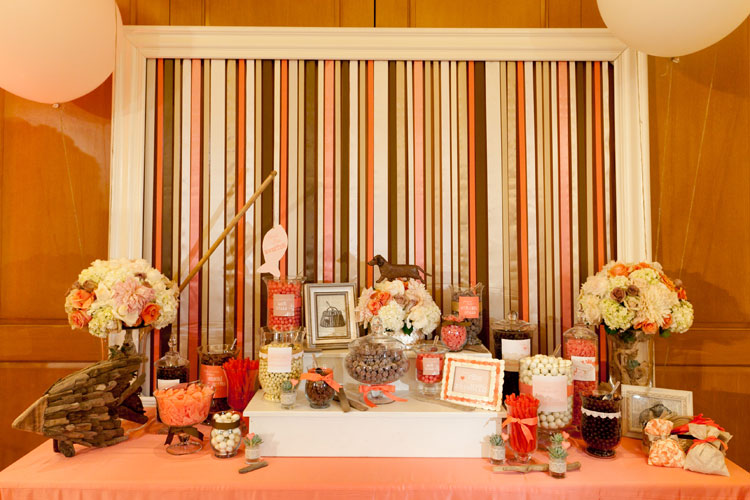 Another fav element of mine, table names printed on old pages from a dictionary!  And the fish & dog graphics are so freakin cute!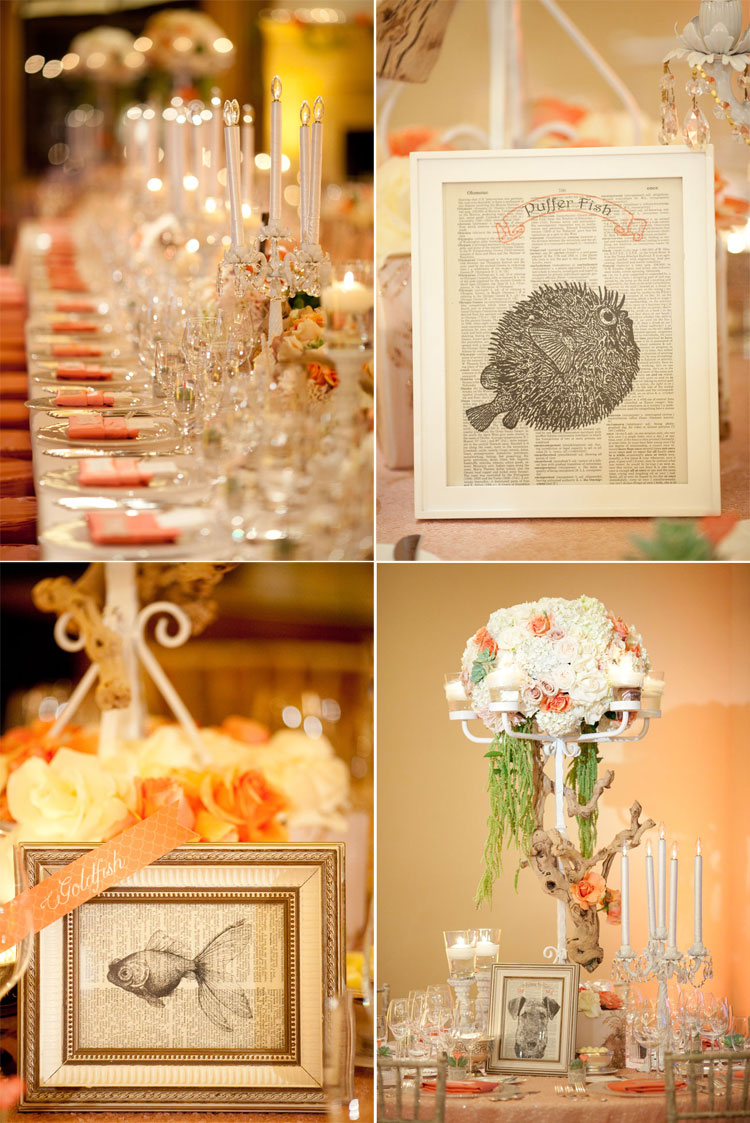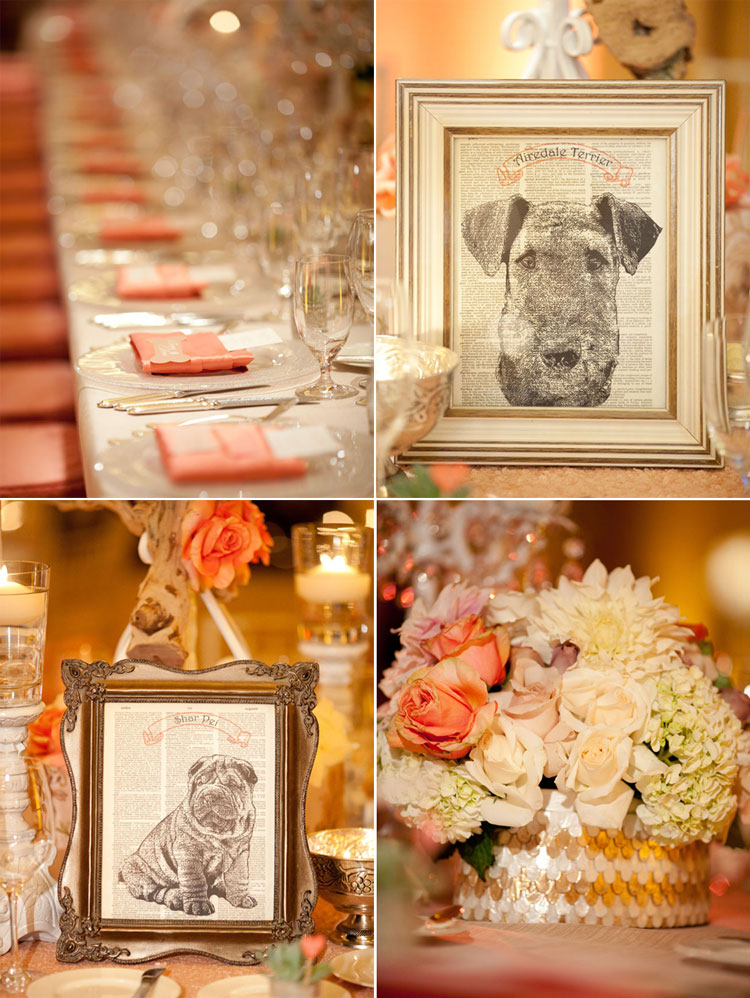 I also love the subtle use of fish scales throughout, like in a centerpiece above, and on the CAKE!  Who knew fish scales could be so elegant!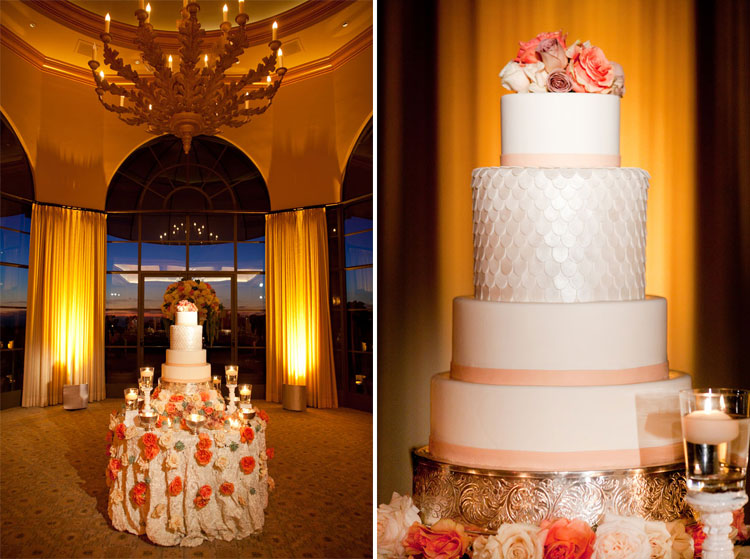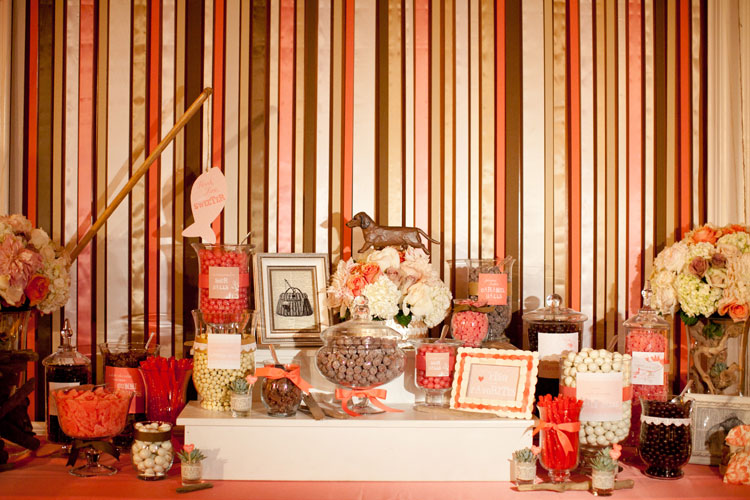 And for late night snacks, they had a donut station, where you got to "Take a Dip" and put on your own toppings.  They also had mini milkshakes and sliders.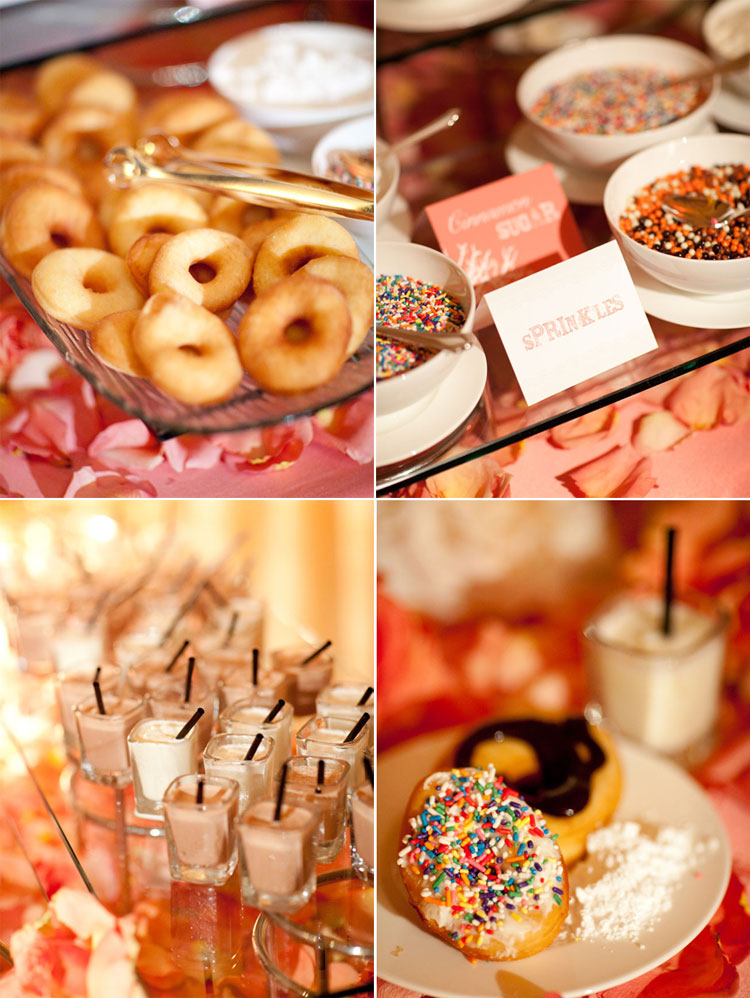 The cutest groom's cake: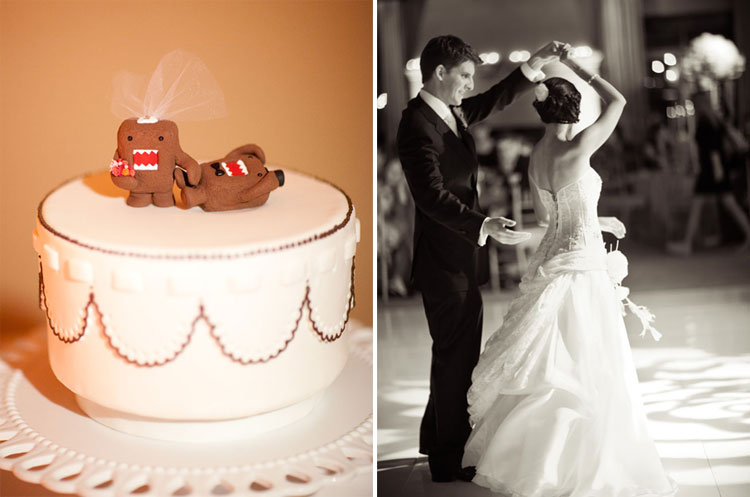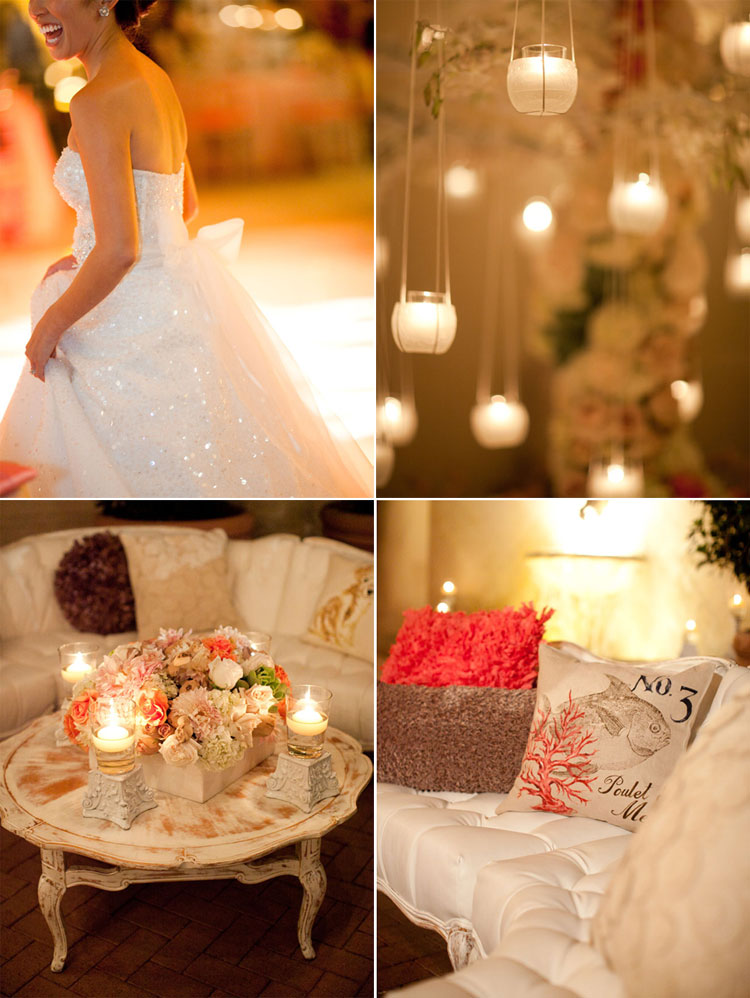 And a fun lounge by Concepts Event Design for guests to hang out into the wee hours of the night.
**This wedding was featured on 100 Layer Cake and will be in the new Ceremony Magazine!**