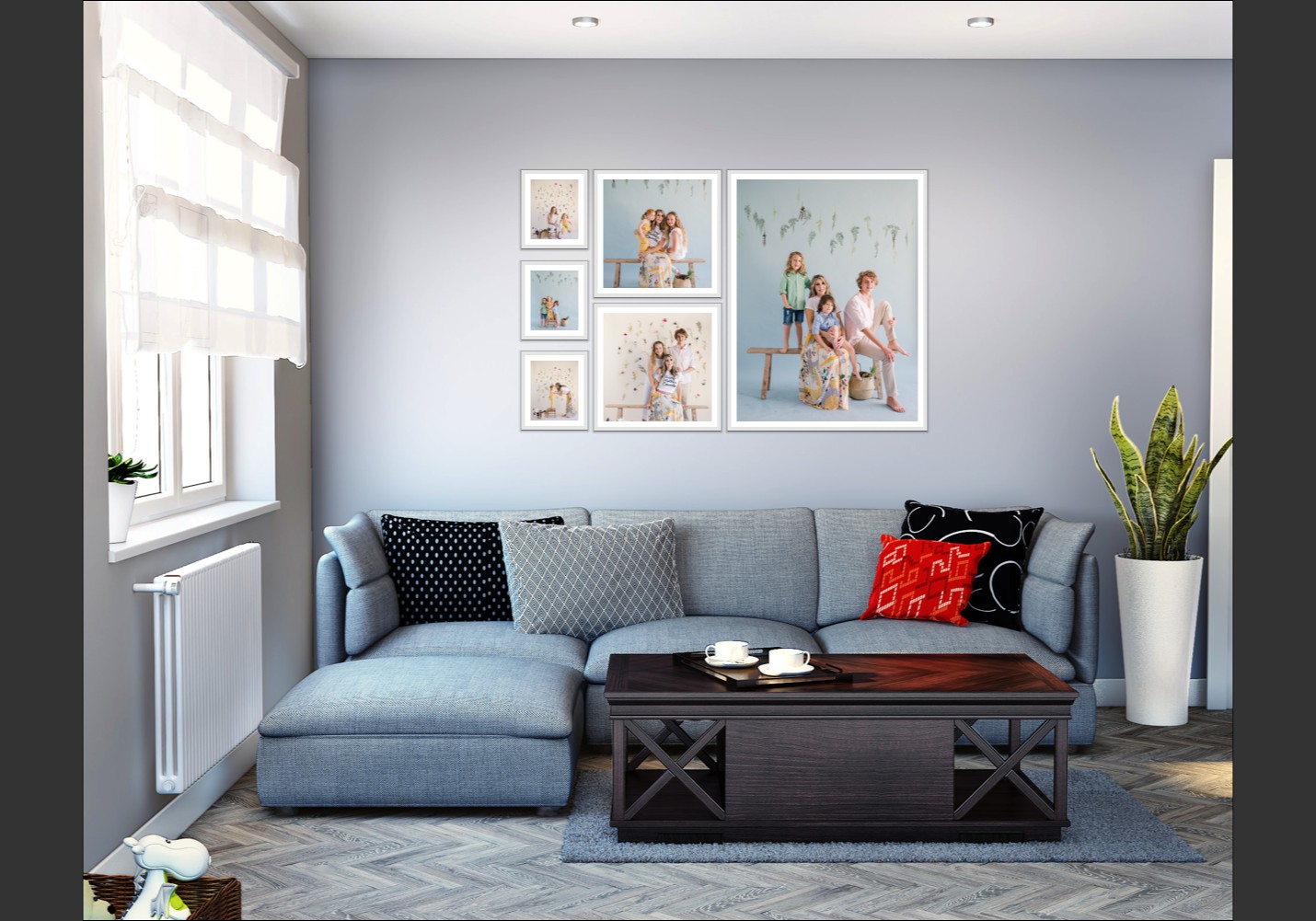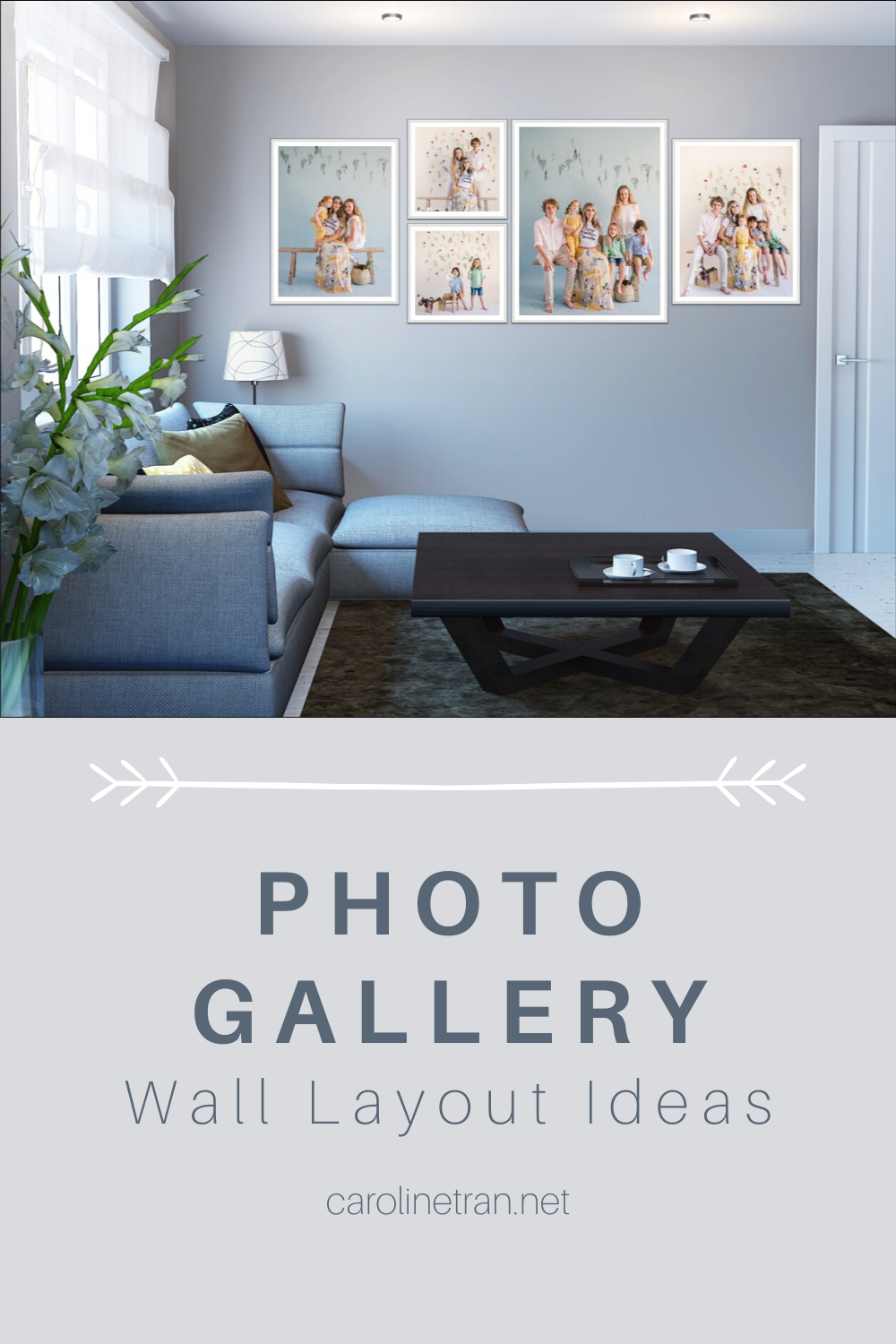 Are your blank walls staring at you? Need help designing some beautiful photo gallery wall layout ideas? Photo galleries are such a great way to customize any space! I love walking into someone's home and seeing family photos displayed everywhere. It makes a house feel like a home.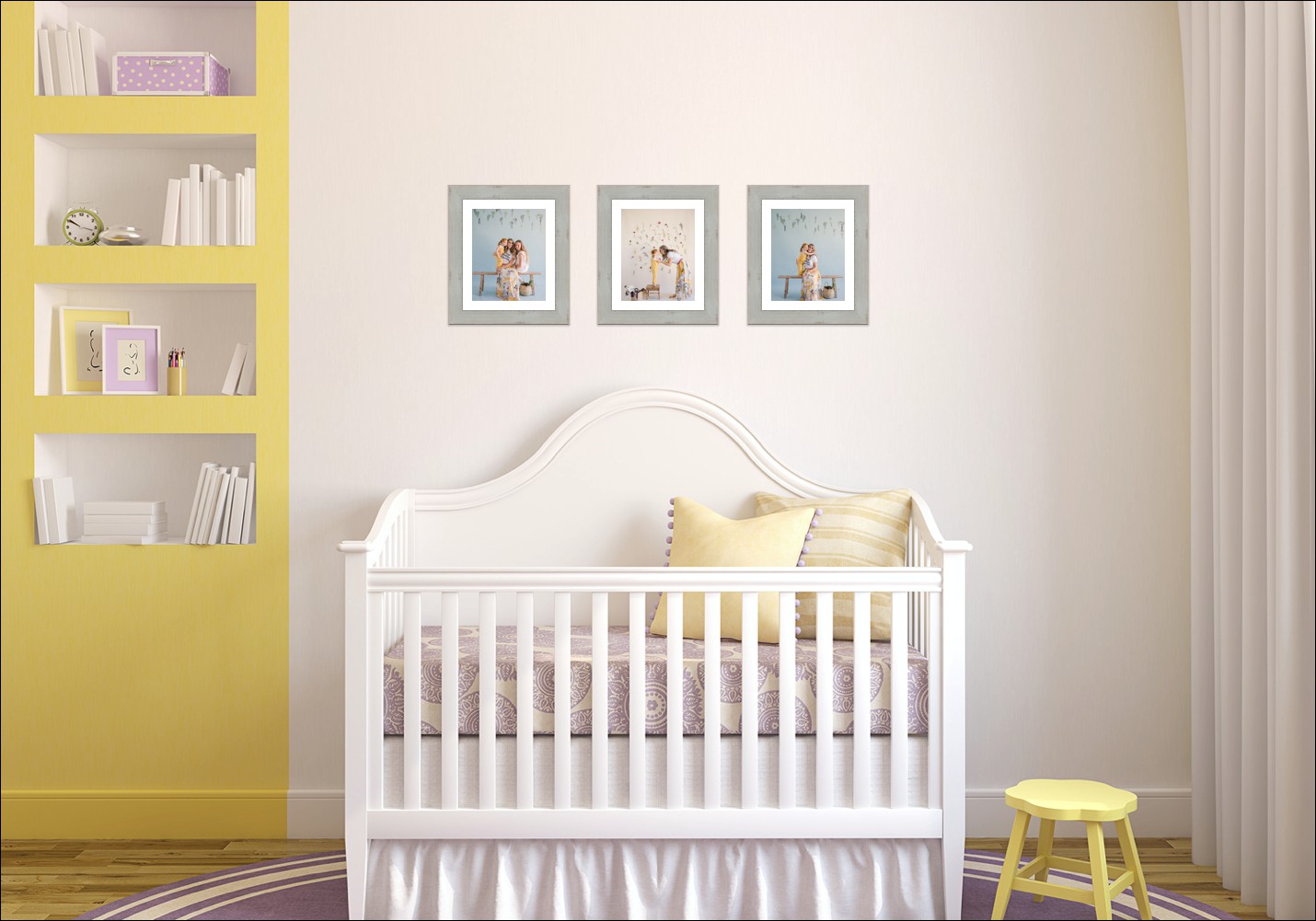 The possibilities of how to display a photo wall are endless! Choose large prints to design a striking focal point. Mix and match sizes to create a stunning collection of photos. Or create a more subtle look by displaying a few of your favorite images.
Not sure where to hang your photo wall? Here are a few of my favorite places!
- Living/Family Rooms: Family rooms are a great choice since guests can see and appreciate your photos while you entertain! Place a gallery over a couch, table, or fireplace and make it the focal point of your space.
- Nurseries/Kids Rooms: Whether you have a newborn or teenager, creating a collection of beautifully captured images is an excellent way to personalize a bedroom.
-Hallways: Hallways are the quintessential location to display photos since they offer plenty of wall space. Choose various sizes and shapes for a unique and custom look.

Life is constantly evolving...we get married, new babies are born, kids grow up and become teenagers/adults! So photos are a great way to remind us of those special moments in time. Creating a wall gallery is a fantastic way to showcase these memories. Need help capturing your special moments so you can create a memorable photo wall? I'd love to hear from you!