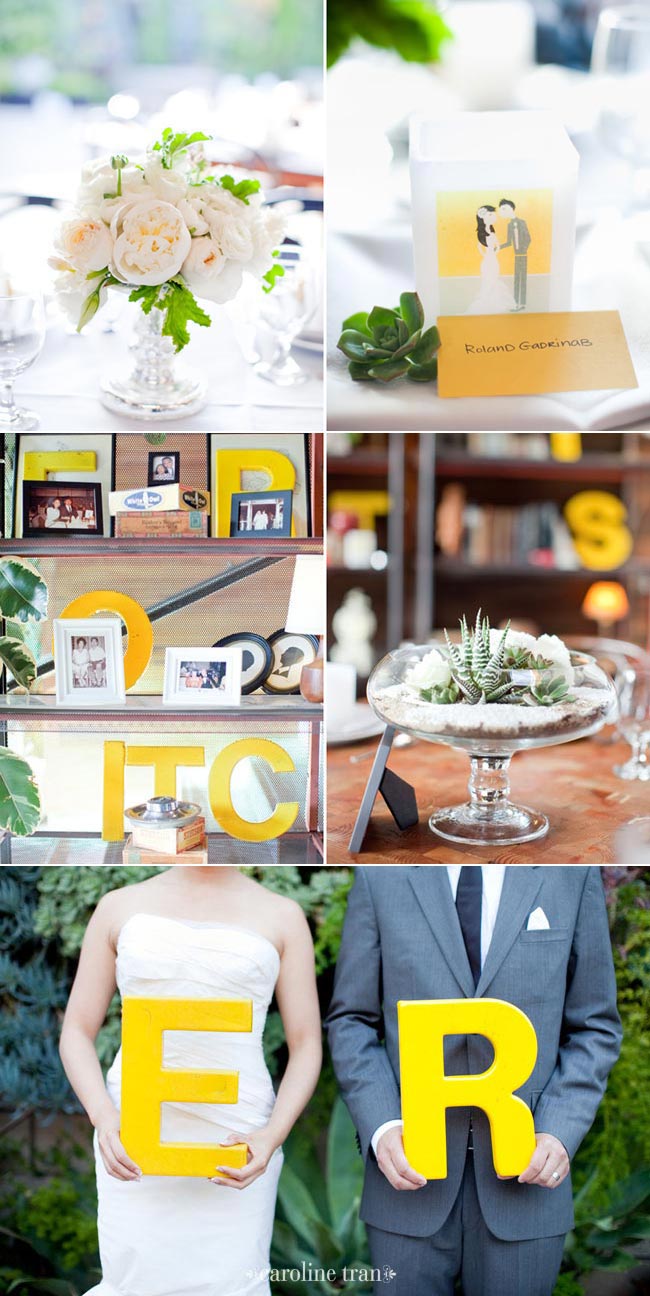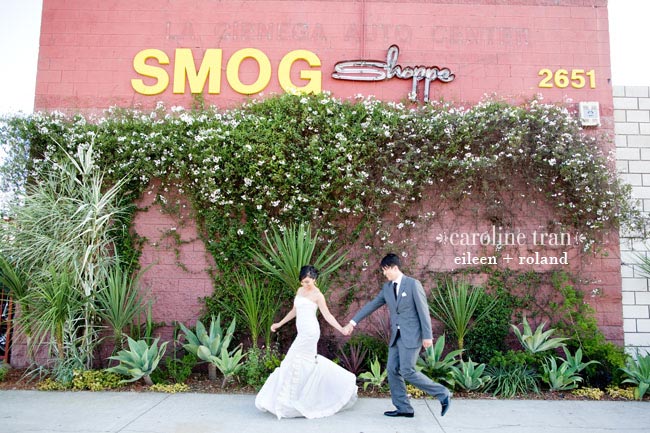 Remember these cute downtown LA engagement photos?  Eileen & Roland visited from Chicago for their engagement session and came back for their ultra cool wedding!  Eileen is one of the most kindhearted and genuine person I've had the honor of meeting.  She's passionate about the environment and fighting for women's rights. Though she had originally had her heart set on a destination wedding at The Parker in Palm Springs, the Smog Shoppe ended up speaking to her more.  She loved that it was one of the most sustainably designed urban space.  Completely solar powered and all.
The adorable bowtie is from Bacon Handmade Neckwear.  And don't you just love the bridesmaid dresses below?  I love how they're all so different, but still coordinated.  Fabulous hair & makeup by the talented Jeanne San Diego of Sexy Graffiti.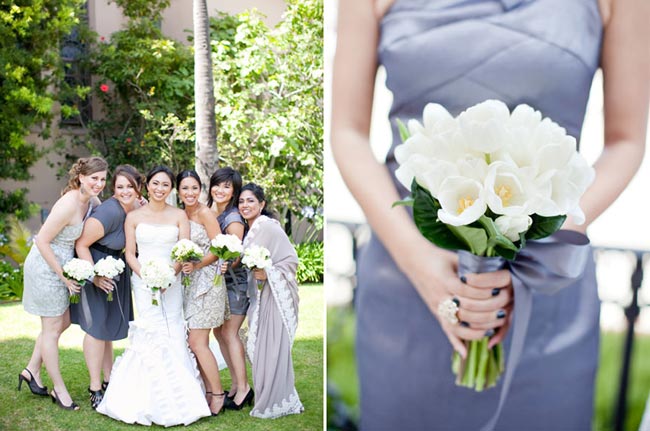 I love that she wore black shoes!  And even more that they're Salvatore Ferragamo.  Doesn't it go with her stunning Vera Wang dress so well?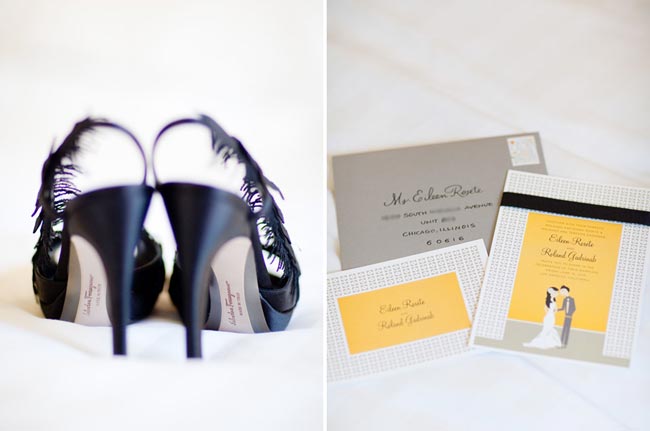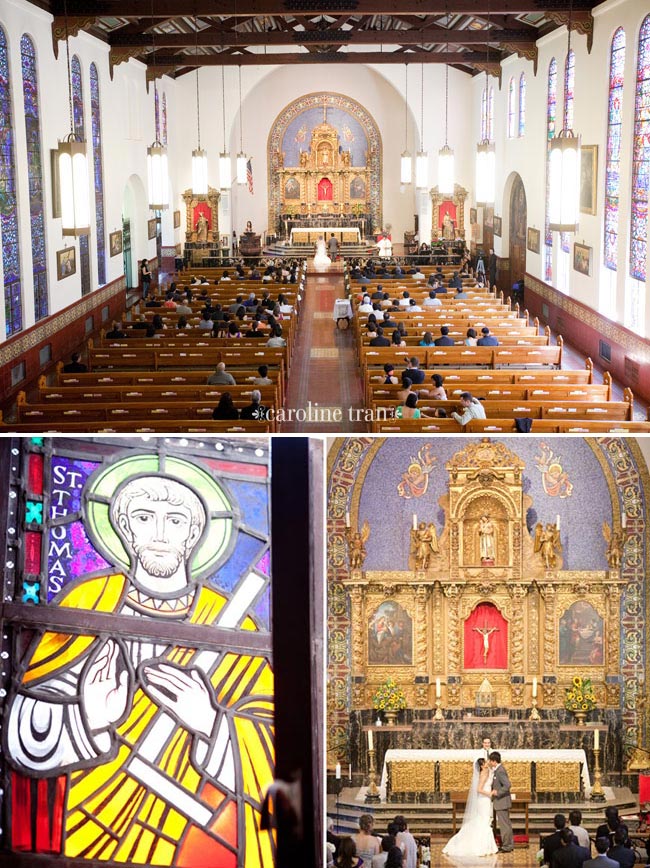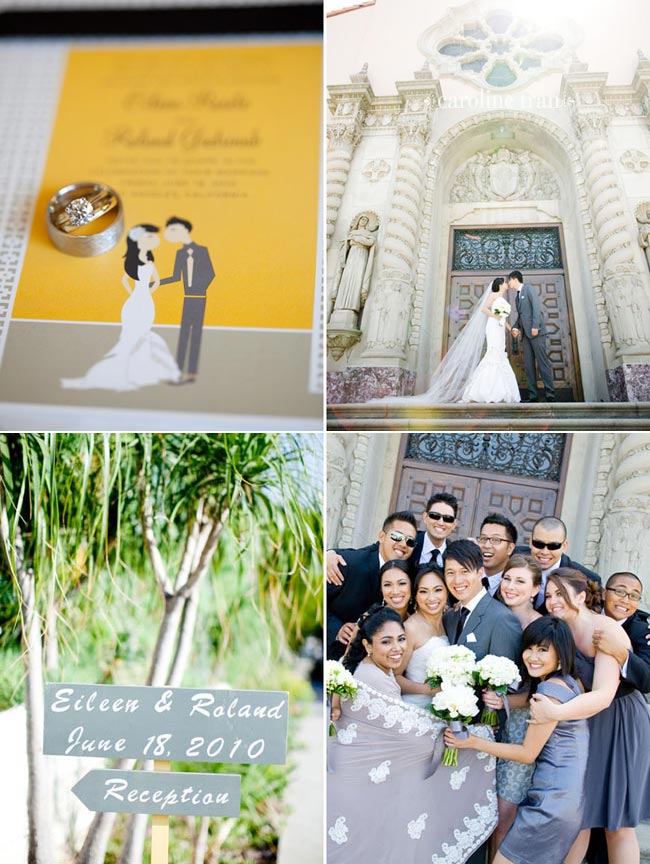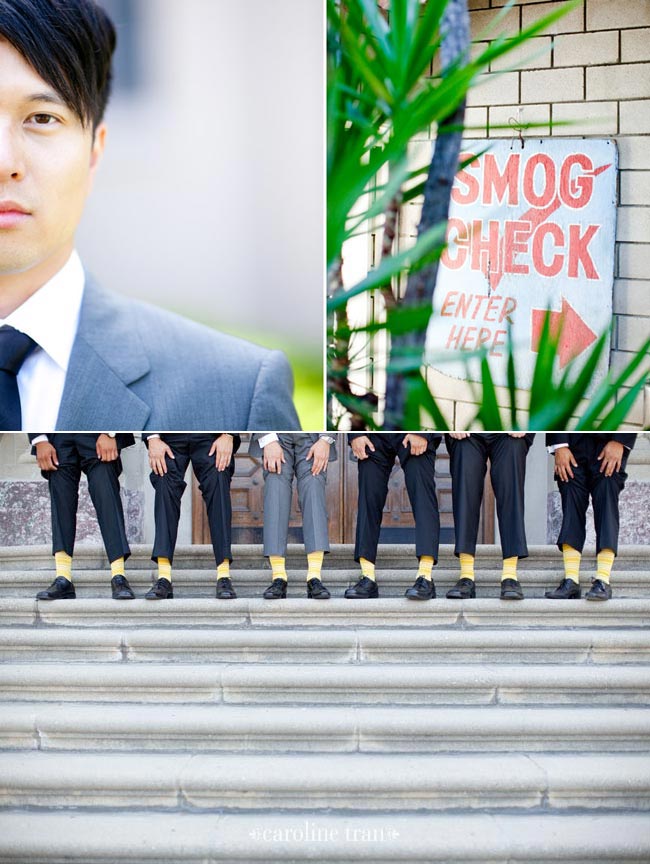 The groomsmen's yellow socks added a nice subtle splash of color.  And I love all the vertical gardens they have: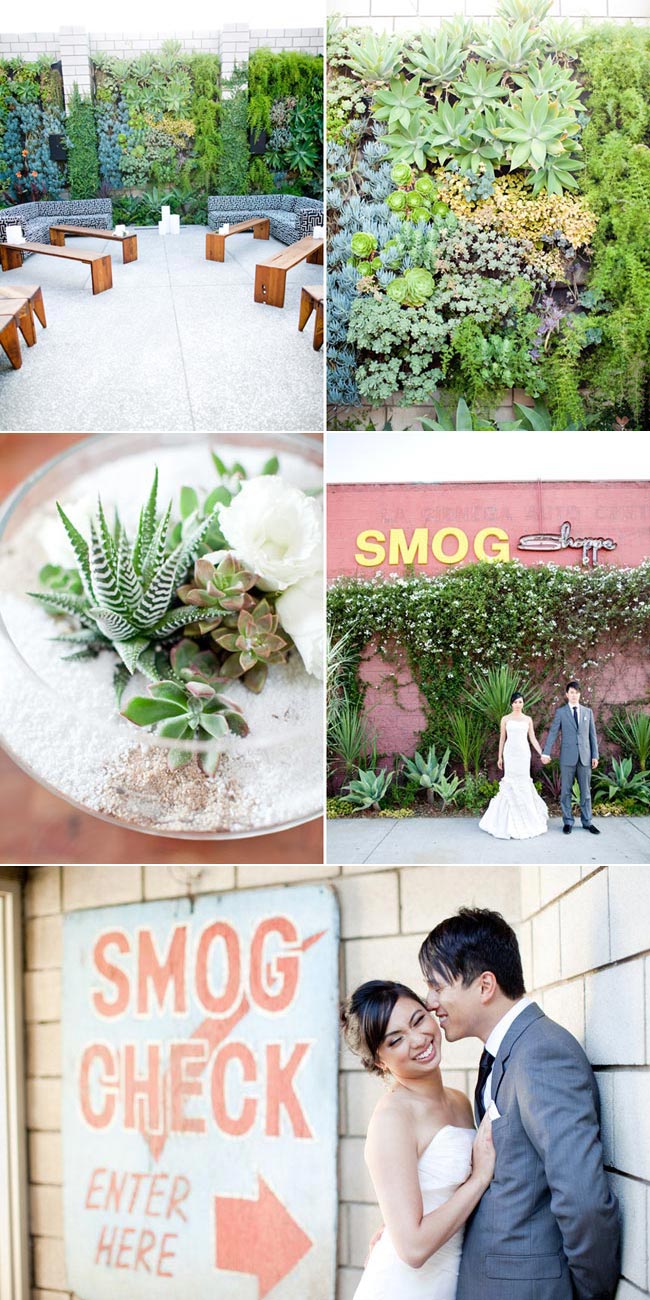 The beautiful florals were by Brown Paper Design and catering by Paper Palate.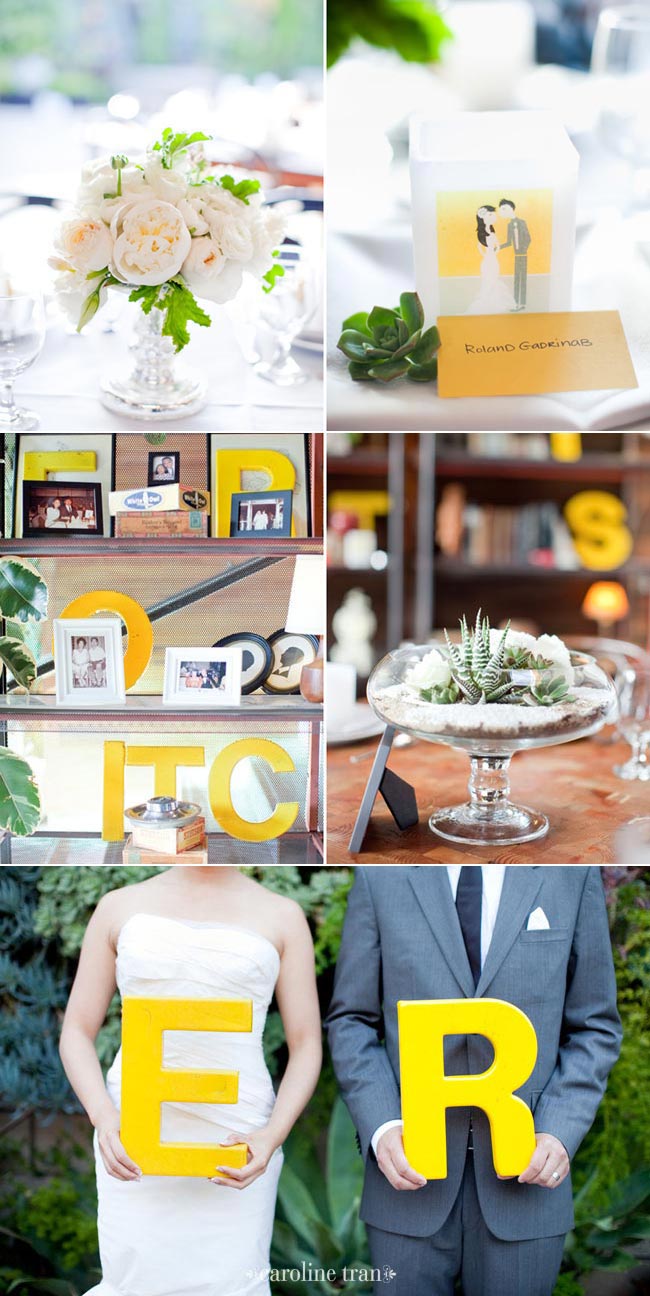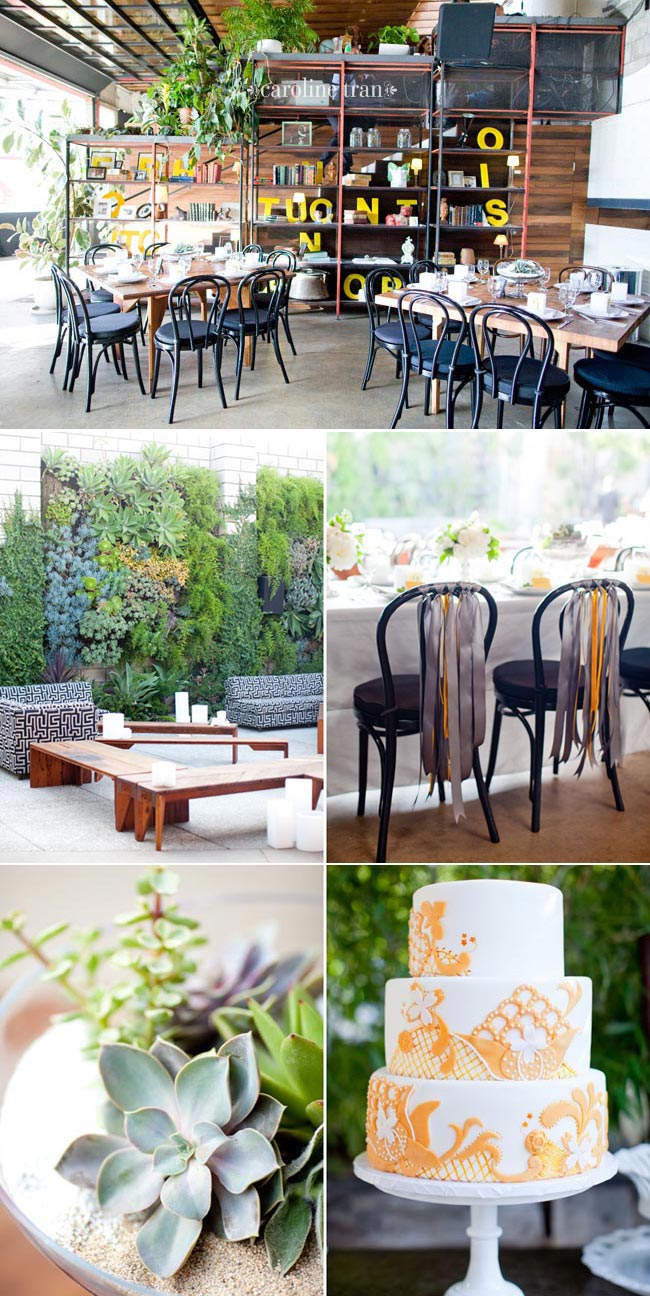 Anyone guess where that fab cake is from?  None other than Melody from Sweet & Saucy Shop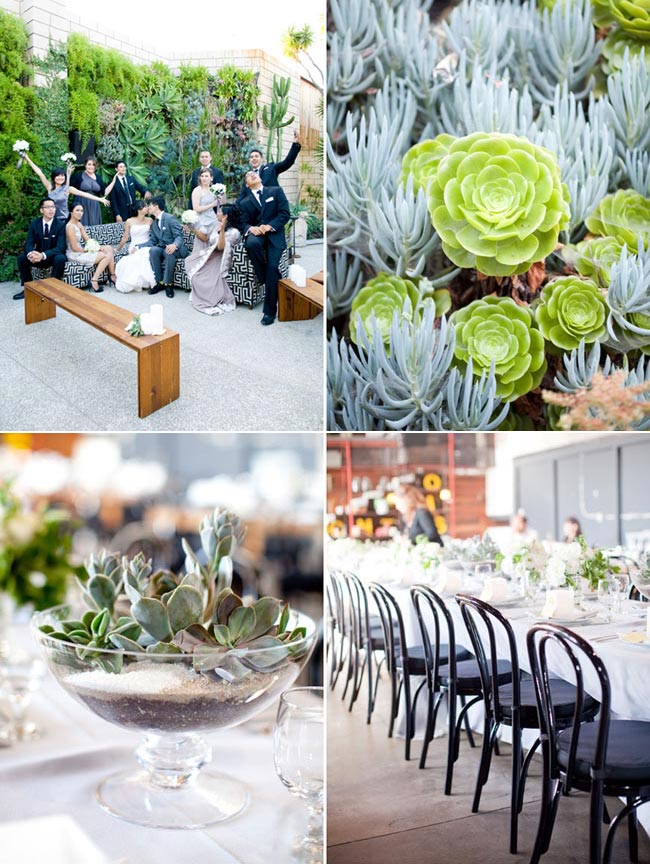 Photobooth by PhotoboxLA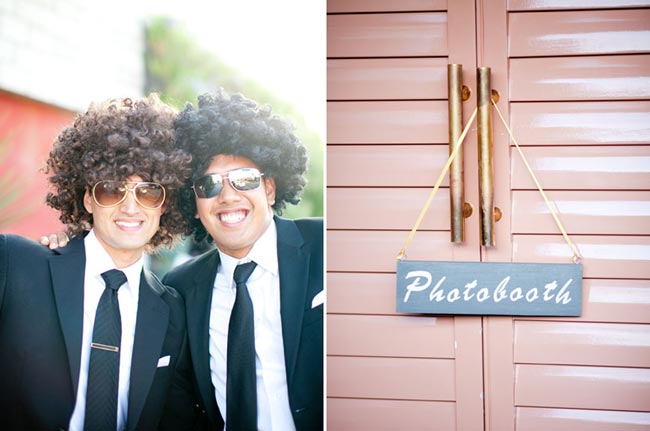 They incorporated some of their heritage by sharing their favorite Filipino desserts: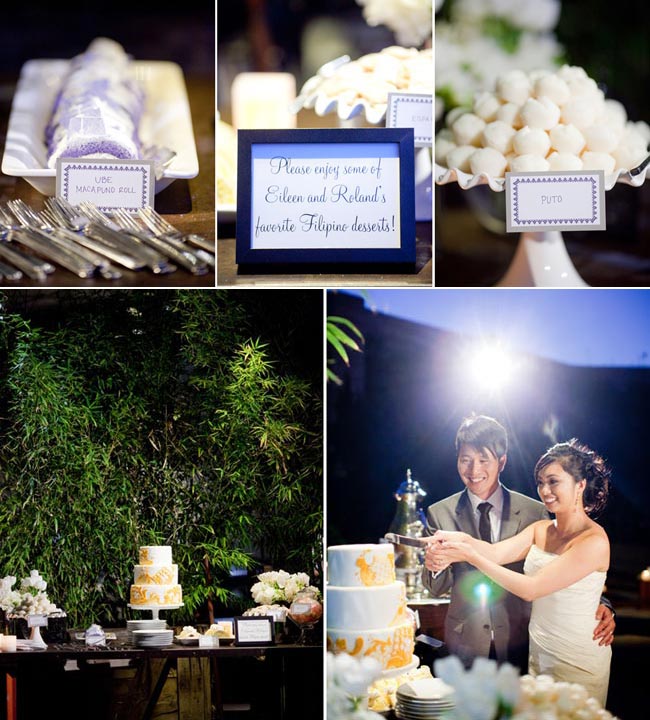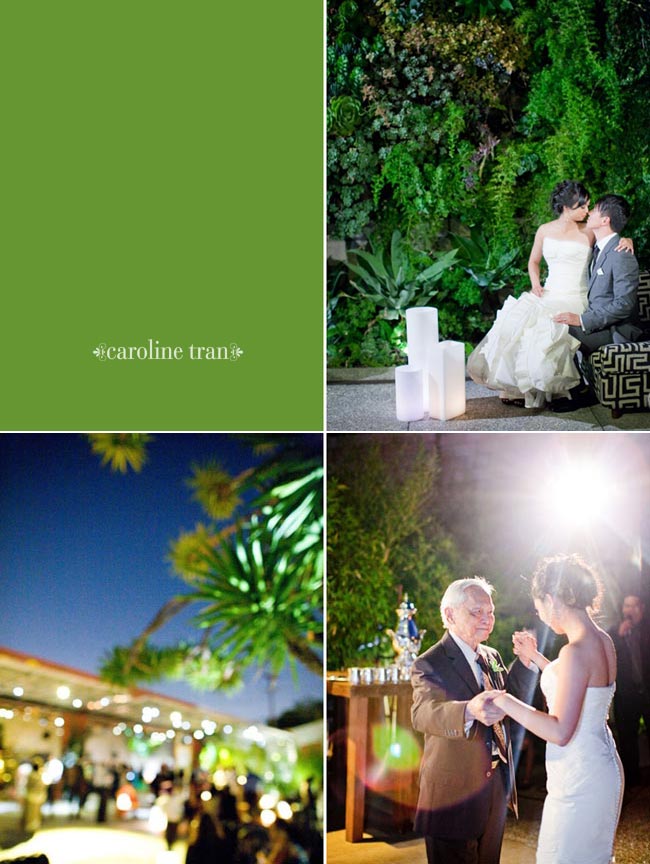 That last photo is my favorite moment of the day.  I cried as Eileen danced with her grandfather.  I lost my grandfather a few years after we got married and I wish I danced with him at my wedding.  I learned after that her grandfather fell into deep depression after her grandmother's passing, and this moment was the first in a long time when Elieen had seen him like his old self again.  Ugh, I'm tearing up just writing this.  This is one of the reasons why I love weddings so much.